Orbital Micro Systems and Lemon Advisors to strategize on weather
Orbital Micro Systems (OMS) has formed a strategic relationship with Lemon Advisors, a consultancy focused on international expansion and strategic business development activities, to assist the company in increasing sales of their unique weather intelligence services for commercial and government entities.
Under the leadership of founder Subhash Ghosh, Lemon Advisors UK will work closely with OMS to identify and engage key industrial and government customers that can benefit from the unmatched volume and precision of analytics-ready weather observation data generated from OMS's International Center for Earth Data (ICED) facility in Edinburgh, Scotland.
Lemon Advisors UK will also contribute local expertise to contractual matters, sales and promotional activities, partnering and alliance opportunities, business formalities, and operational management.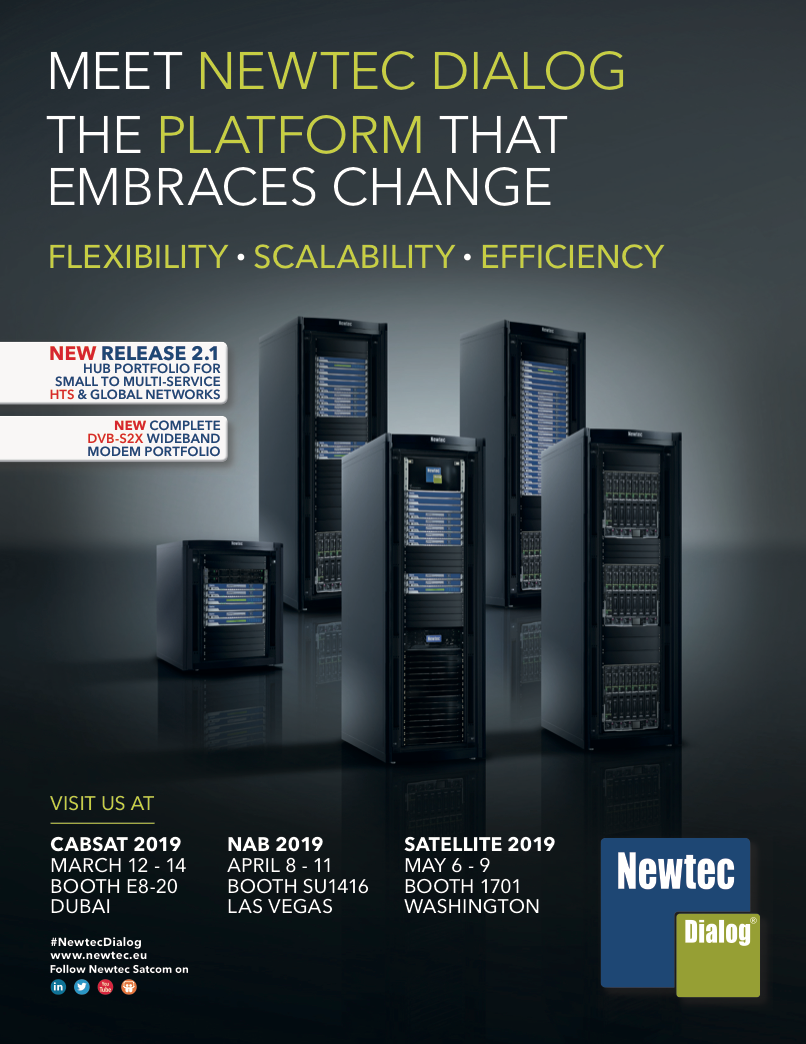 OMS operates a fleet of Earth Observation (EO) satellites that will gather detailed weather data much more frequently and accurately than current government-owned weather satellites.
OMS's ICED platform integrates this data with other public and private datasets to provide simple and timely access to comprehensive weather intelligence within minutes of observation.
The ICED platform empowers decision-making and risk management based on facts, not forecasts.
The data produced from ICED serves a multitude of military, government, and commercial organizations, including customers in insurance, aviation, maritime, energy, and agricultural sectors.
With higher temporal and spatial resolution, refreshed and delivered every 15 minutes, it provides accurate forecasting to enable faster, informed analytics and decision-making and ultimately improving the effectiveness of organizations' forecasting, financial modeling, and operations.
www.orbitalmicro.com
www.lemonadvisors.london/site/
---
SSL to define smallsat requirements
SSL, a Maxar Technologies company (NYSE:MAXR) (TSX:MAXR), provider of satellites and spacecraft systems, is combining Maxar's capabilities for a contract to define the requirements to build a small form-factor satellite that will monitor and measure methane emissions from oil and gas facilities around the world.
The satellite, named MethaneSAT, will enable Environmental Defense Fund (EDF) to change the way detection and analyzation is established of methane emissions and then to understand and combat climate change.
Following design development, EDF anticipates awarding a contract in 2019 for the final design and manufacturing of the satellite.
To enhance its solution, SSL is working together with Maxar's DigitalGlobe, which is the global leader in commercial high-resolution satellite imagery.
DigitalGlobe will provide technical input on the satellite payload design and guidance on the overall mission plan.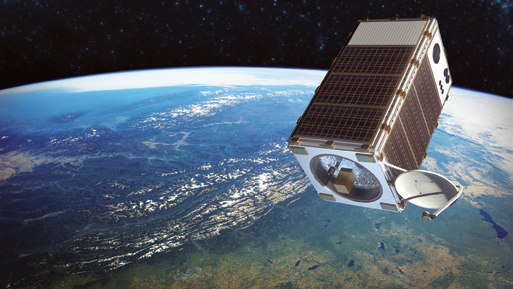 An artistic rendition of the MethaneSAT methane-detecting satellite.
MethaneSAT will provide global, high-resolution detection of methane emissions from regions that account for more than 80 percent of global oil and gas production on a weekly basis.
The satellite's high precision will enable it to detect and quantify both high- and low-emission sources and accurately attribute them to relevant oil and gas infrastructure.
Richard White, the President of SSL Government Systems said that SSL's decades of experience in developing reliable spacecraft systems, combined with the full suite of space capabilities offered by Maxar Technologies, uniquely positions them to provide solutions for advanced missions, such as MethaneSAT.
He added, "The company is honored to lead the charge in accelerating innovation for missions that reveal critical insights about their changing planet and help to build a better world."
SSL is building momentum in its small form-factor and low Earth orbiting spacecraft business with competitive solutions for government and commercial customers. In addition to designing MethaneSAT, the company is:
Building DigitalGlobe's next-generation, high-resolution WorldView Legion constellation, which will more than double DigitalGlobe's capacity in important regions
Continuing to provide Earth observation satellites to Planet, with 13 SSL-built SkySats currently operating on orbit
Plus, developing small to medium satellite solutions for the U.S. Department of Defense under the Small Spacecraft Prototyping Engineering Development and Integration (SSPEDI) award.
www.sslmda.com
www.edf.org/climate/how-methanesat-is-different?utm_source=press-release&utm_medium=cision&utm_campaign=methanesat
www.digitalglobe.com/?utm_source=press-release&utm_medium=cision&utm_campaign=methanesat
---
World Teleport Association 2018 rankings published
The World Teleport Association (WTA) has published their annual rankings for the Top Teleport Operators of 2018 — the annual rankings of companies by revenue and revenue growth are compiled by surveying teleport operators around the world as well as referencing the published results of publicly-held companies.
"The 2018 Top Operator rankings are based on data from the last two complete fiscal years: fiscal 2017, in whatever month it ended, and the previous year," said Executive Director Robert Bell.
He continued, "As the industry press has reported, those were the beginning of tough times for GEO satellite operators, as the explosive growth of HTS capacity coincided with market disruption for broadcast distribution. The same trend has challenged top-line revenues for teleport operators, with 50 percent reporting year-over-year revenue declines."
Bell noted, "Resale of satellite capacity is a low-margin business for most operators, however, which significantly limits the impact of that decline on EBITDA. But the decline has led us to reduce the number of companies covered by the Top Operators lists to 20 on a global basis, 15 for independent teleport operators and 10 for the fastest-growing operators."
In May of 2019, WTA will publish its annual Inside the Top Operators report that will provide a more detailed analysis of survey results.
The Independent 15
The Independent Top 15 ranks teleport operators based on revenue from all sources.
The list focuses on the independent operators at the core of the business, excluding companies whose primary business is ownership and operation of a satellite fleet or terrestrial network.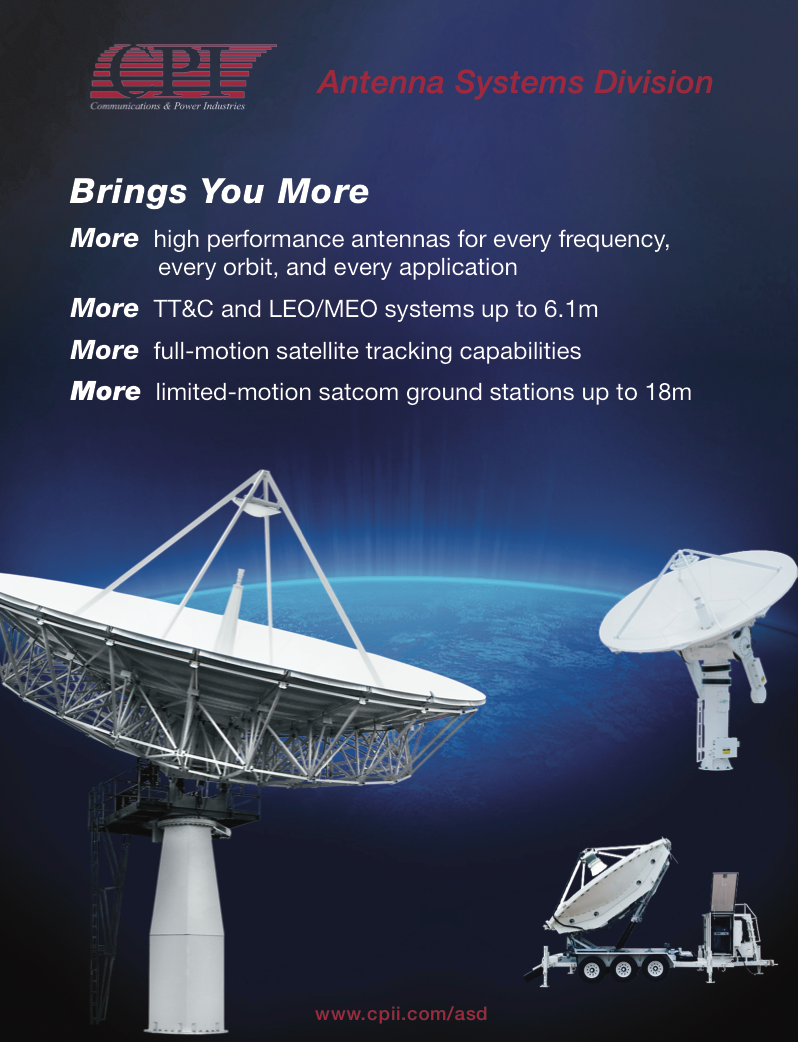 In order from largest to smallest, the Independent Top 15 of 2018 are:
• Speedcast (Australia)
• Telespazio (Italy)
• Globecast (France)
• Arqiva (UK)
• Globecomm (USA)
• Du (UAE)
• PlanetCast (India)
• Media Broadcast Satellite (Germany)
• Signalhorn Trusted Networks (Germany)
• Axesat (Colombia)
• Jordan Media City (Jordan)
• Elara Comunicaciones (Mexico)
• US Electrodynamics (USA)
• CETel (Germany)
• Global Data Systems (USA)
The Global Top 20
The Global Top 20 ranks companies based on revenues from all customized communications sources and includes operators of teleports and satellite fleets.
In order from largest to smallest, the Global Top 20 of 2018 are:
• Intelsat (Luxembourg)
• SES (Luxembourg)
• Eutelsat (France)
• Telesat (Canada)
• Speedcast (Australia) *
• EchoStar Satellite Services (USA)
• Telespazio (Italy) *
• Singtel Satellite (Singapore)
• Globecast (France) *
• Thaicom (Thailand)
• Hispasat (Spain)
• Arqiva (UK) *
• Globecomm (USA) *
• Optus (Australia)
• AsiaSat (Hong Kong)
• MEASAT (Malaysia)
• Telenor Satellite (Norway)
• Gazprom Space Systems (Russia)
• Du (UAE) *
• PlanetCast (India) *
* Independent: does not own or operate satellite capacity
The Fast 10
The Fast 10 ranks all teleport-operating companies based on year-over-year revenue growth in their most recent fiscal years.
Speedcast was the fastest of the fast with 301 percent year-over-year growth driven by major acquisitions. Ranked by revenue growth, the Fast 10 of 2018 are:
• Speedcast (Australia) *
• Globecomm (USA) *
• CETel (Germany) *
• Elara Comunicaciones (Mexico) *
• US Electrodynamics (USA) *
• PlanetCast (India) *
• AsiaSat (Hong Kong)
• Santander Teleport (Spain) *
• MEASAT (Malaysia)
• Du (UAE) *
* Independent: does not own or operate satellite capacity
---
Comtech EF Data receives global satellite operator equipment order
Comtech Telecommunications Corp. (NASDAQ: CMTL) has that during the firm's second quarter of fiscal 2019, their Tempe, Arizona-based subsidiary, Comtech EF Data Corp., which is part of Comtech's Commercial Solutions segment, was awarded a $1.0 million infrastructure equipment order from a global satellite operator.
The satellite operator will continue to team Comtech EF Data products with their innovative, global, GEO satellite constellation to offer customers unparalleled performance and reliability.
---

---
The order specified Comtech EF Data's CDM-760 Advanced High-Speed Trunking and Broadcast Modem, which offers the user data rates of over one Gigabit per second and was designed to be the market's most efficient, highest throughput, point-to-point trunking and broadcast modem.
The modem leverages 256APSK modulation, DVB-S2X and bi-directional Adaptive Coding and Modulation operation, which is the most advanced combination of space segment saving capabilities that minimize overhead.
The modems will be deployed and used to support next generation, high-speed maritime applications across the satellite operator's global GEO satellite constellation.
Fred Kornberg, President and CEO of Comtech Telecommunications Corporation, said the satellite operator selected the company's satellite modems based on the firm's proven track record of delivering reliable and highly resilient products with the highest speeds in MEO and GEO modes.
www.comtechefdata.com/files/datasheets/ds-CDM760.pdf
---
SSTL completes QUANTUM build
Surrey Satellite Technology Ltd (SSTL) has completed the build of the platform for EUTELSAT QUANTUM, the world's first geostationary telecommunications satellite that will be fully reconfigurable in orbit.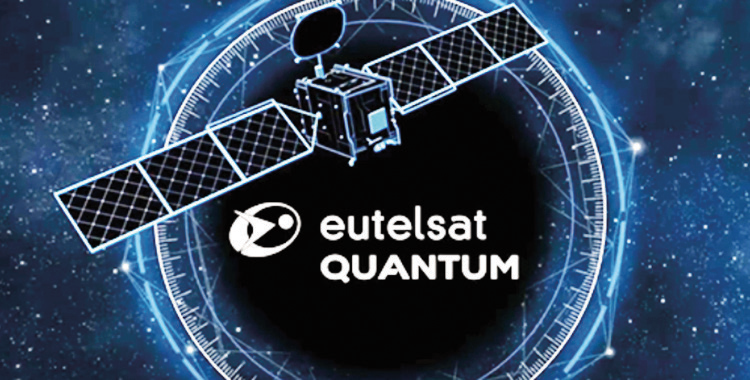 The EUTELSAT QUANTUM satellite is being built under a public–private partnership between the European Space Agency (ESA) and the satellite operator Eutelsat with Airbus as the prime contractor. The satellite platform, which has been designed and manufactured by SSTL in Guildford, was on view to invited guests at a special event to mark the handover to Airbus who will complete the satellite assembly and testing in Toulouse.
The EUTELSAT QUANTUM platform consists of a precision-engineered composite central thrust tube standing at 2.5 meters tall which houses a bipropellant chemical propulsion system that will enable the satellite to stay on station throughout its 15 year lifetime, and SSTL's newly developed GEO momentum wheels and gyro which will maintain the satellite in a stable attitude and enable adjustments in the satellite's orbital position.
Sarah Parker, Managing Director of SSTL said, "The completion of our work on the EUTELSAT QUANTUM satellite platform is an important milestone for SSTL as it represents our first venture into the global commercial telecoms satellite market. The design and assembly of this innovative spacecraft has enabled us to advance the knowledge and skills required to develop highly capable satellite products for the evolving telecoms market, where we are actively engaged in seeking new opportunities."
Colin Paynter, Managing Director, Airbus Defence and Space UK, said: "Combining the payload expertise from Airbus in Portsmouth, and SSTL's new geostationary platform provides a very sophisticated package for Eutelsat. The satellite is a world first, fully reprogrammable in orbit, and we're looking forward to seeing it fly."
The EUTELSAT QUANTUM satellite will be able to adapt to new demands in coverage, bandwidth, power and frequency, enabling it to operate effectively from any orbital slot. EUTELSAT QUANTUM will be the first generation of universal satellites able to serve any region of the world and adjust to new business without the user needing to procure and launch an entirely new satellite. Featuring phased array antennas and flexible connectivity, which is fully reconfigurable in orbit, EUTELSAT QUANTUM will be able to adjust its coverage and capacity to suit customers' needs as and when they change.
Yohann Leroy, Deputy CEO and CTO at Eutelsat said "EUTELSAT QUANTUM is a world first and the culmination of many years of research by Eutelsat. Its premium capacity will enable us to offer game-changing optionality and flexibility to our customers in the government, mobility and data markets, who will be able to operate and optimize capacity to adjust coverages in real time, and to do so autonomously. We are delighted to co-operate with our long-standing partners, the ESA, the UK Space Agency and Airbus, and to be able to rely on the world-leading expertise within the UK space industry."
EUTELSAT QUANTUM uses technology developed by Airbus and SSTL in the UK under the ESA Advanced Research in Telecommunications Systems program (ARTES) and supported by the UK Space Agency.
https://www.sstl.co.uk
www.eutelsat.com/en/satellites/future-satellites/Eutelsat-Quantum.html
www.esa.int
www.airbus.com
---