On September 22nd, the influential Financial Times published a piece ("Trouble on the Horizon") that—in so many words—spelled 'doom and gloom' for the satellite industry as a whole and suggested that the "golden age" for satellite operators was well and truly over.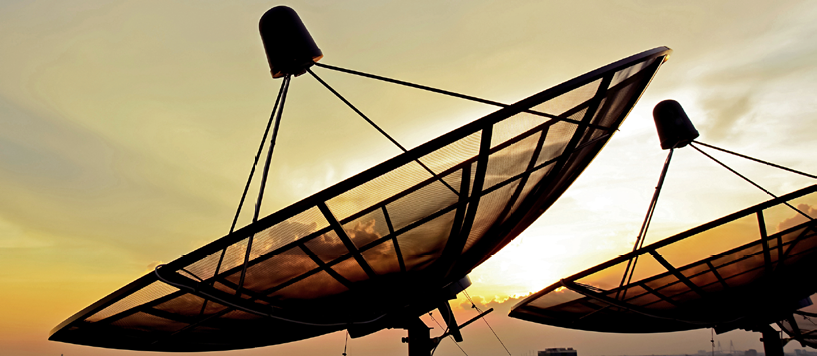 The article linked the September 1st explosion of a SpaceX Falcon 9 as "heightening a sense of dread across the industry" and that the satellite industry was in a similar position to that of the infamous 'dot-com' bubble of the late 1990's.
The article quoted Rupert Pearce, the CEO of Inmarsat, who said, "There is a massive glut [of capacity]. Investors are very concerned about what that means. Normally that is an environment where an industry would consolidate."
That article propelled an immediate slump in the share prices of most of the major industry players.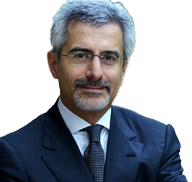 Karim Michel Sabbagh, the CEO at SES, issued a strong counter-argument on September 27th as to what he described as an "oversupply" of [industry over-capacity] stories and argued, "Maybe it is time to step back and think through some important questions."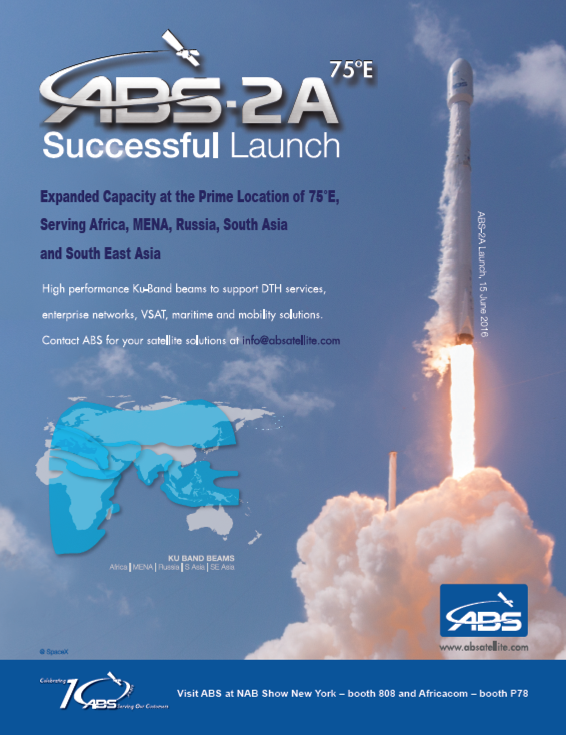 He bluntly stated, "Our industry can evolve for the better, not because of oversupply and not because of deep pockets. The industry can evolve because some of the players will adapt their business to the fascinating new markets that are emerging, transforming and innovating along the way, and they will play the long game far away from the headline-grabbing mega-constellation announcements and oversupply confusions."
Sabbagh said that some commercial satellite operators have framed their business in terms of new satellites they build and deploy over regions for too long.
"This enables stakeholders to view the business through the simple lens of connectivity, and to focus solely on capacity demand and supply along with the associated price points," he commented. "This may have worked for some time, but this lens is ill-suited to the multiple applications, technologies, and business models that are shaping the present and future markets. Failing to fathom these dynamic and highly adaptive market developments has led the public discourse in our industry to zoom in on an over-simplistic explanation of oversupply in capacity and increasing price competition."
Self-Inflicted Confusion
Sabbagh admits that some of the overall confusion is self-inflicted and also agreed that some senior industry executives defined success as pure-play capacity build-up.
"There is simply no place or rationale in the aforementioned logic for grandiose plans about new constellations. Each new development project, and SES has had a fair share of those, must start with a statement of the markets we both want to and can best enable, the differentiated capabilities we can build to do so and the evolutionary and scalable path we can embark on. Short of these three ingredients, a development project will run into a combination of three problems: underestimating overall timelines, underestimating resourcing required and underestimating the evolution of markets and alternative offerings.
"The flip side is that, when done correctly, new developments in our industry can have a transformative effect.
However, to do that, the model has to be adaptive and scalable, both technologically and operationally, focused on market enablement, and patiently managed. There are simply no shortcuts."
Sabbagh added that the satellite industry is—and will continue—to evolve.
"There will be a growing pull to aggregate capabilities at a global level either through tie-ups, acquisitions or mergers. And there will be an increasing need to focus on specific market segments, building capability based systems around them and throughout the value chain, either through tie-ups with industrial partners or the development of downstream competencies. This position dates back to 2014 when I first addressed the SES investors, and is a very different logic from the one presented in recent months around the consolidation of generic infrastructure plays which will only perpetuate the oversupply discourse."
Sabbagh happily mentions the SES absorption of the O3b constellation, as itself being "transformative" and the first in the industry.
"What is often forgotten is that behind the SES decision to acquire O3b earlier this year was six and a half years of seeding this business, working with a uniquely talented management team and a great group of shareholders. While SES decided to keep its stake in the business under 50% during these years, we diligently worked towards setting the company up for success. Gladwell's formula of 10,000 hours of practice and hard work to achieve greatness would pale compared to what went into our development of O3b. I can personally attest that there were no shortcuts," he said.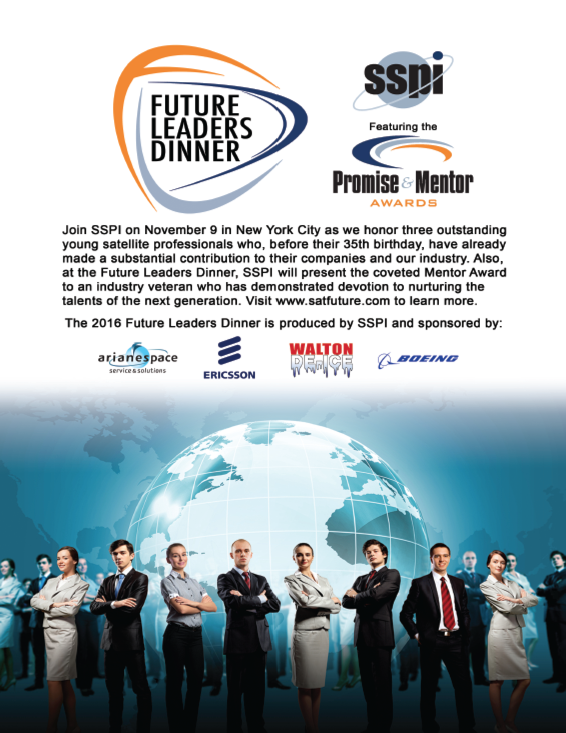 SES Examined
Sabbagh's comments coincided with a report from equity analysts at investment bank Citibank, which compared and contrasted SES with Eutelsat of Paris, Europe's second-largest operator (and Number 3 in the global rankings). SES comes out well.
Citibank stated, "SES screens as better of the two, either due to superior execution or due to differentiation in
its offerings."
The bank upgraded SES to "BUY", although the company gives Eutelsat a retained "NEUTRAL" rating. Specifically, Citi's analysts were impressed and encouraged by the addition of O3b into the SES portfolio.
"We believe a combination of resilience in the standalone business and rapid ramp-up at O3b sets up the Group for a period of strong growth in the coming years," the investment bank reported. Coupled with a 2016E dividend yield of more than 6 percent, and with a rapidly deleveraging profile, this underpinned our upgrade of the stock to Buy."
Citi says that some investors have questioned SES's expectations as to O3b's contribution to overall revenues and they make a number of points—(i) With nine satellites in operation, Citi believes there is a higher degree of confidence in management's $32 to 36 million per satellite revenue guidance; (ii) O3b had a backlog of $350 million at April 2016 versus Citi's FY20 revenue estimate of $390 million; (iii) Over 50% percent of existing SES customers have upgraded service commitments; (iv) O3b's lower latency qualifies the company for specific contracts where no GEO operator would be able to compete—in fact, up to 20% percent of all data applications are latency-sensitive; and (v) A full managed service provider, O3b's particular success with telcos is due to the company's ability to offer end-to-end solutions on a single Service Level Agreement and $/Mbps price.
Eutelsat does not come out as well and the bank's view is that Eutelsat has suffered from a "perfect storm" of bad news—HTS overcapacity, HOTBIRD re-optimization, and KA-SAT congestion. "With the Group prioritizing cash preservation over growth over the medium term, we see limited scope for a re-rating," said Citibank.
"We do not expect Eutelsat to return to top-line organic growth before FY-2019. An analysis of Eutelsat's various verticals reveals that the Group is fighting battles on multiple fronts—in video, we do not expect any of the recent satellite launches to materially offset the ~30 million euros headwind from HOTBIRD portfolio re-optimization.
"Of the recent launches with video payloads, only Eutelsat-36C (serving Russia and sub-Saharan Africa) and Eutelsat-9B (serving Europe) have exposure to attractive video markets, and here, too, the latter is mostly carrying replacement transponders. In 'Data Services,' Eutelsat is aiming to tie up its spare capacity on long-dated contracts, i.e., prioritizing revenue visibility at the expense of pricing.
"In Value Added Services, KA-SAT is unlikely to turnaround until Eutelsat finalizes the JV with ViaSat and, even then, ViaSat might have to go through a learning curve. The loss of the AMOS-6 broadband payload is another setback. In Government Services, with the US DoD's current five year task order cycle coming to an end in the fall of 2016, there are expectations of an improvement in demand. However, this can only be confirmed after Eutelsat actually goes through a renewal cycle, and is at best likely to be low growth off a depressed base scenario."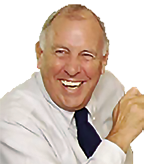 Senior Contributor Chris Forrester is a well-known broadcast journalist and industry consultant. He reports on all aspects of broadcasting with special emphasis on content, the business of television and emerging applications. He founded Rapid TV News and has edited Interspace and its successor, Inside Satellite TV since 1996.
Chris also files for Advanced-Television.com. In November of 1998, Chris was appointed an Associate (professor) of the prestigious Adham Center for Television Journalism, part of the American University in Cairo (AUC), in recognition of his extensive coverage of the Arab media market.
---
.