There are clear benefits to providing training for customers before they are deployed in the field, particularly when using mobile satellite communications. Eric Jan Bakker looks at the advantages of Vizada's NGO training programme.
Whether assisting in the aftermath of the earthquake in Haiti, or providing healthcare in Africa,
non-governmental organisations
(
NGOs
) work in some of the most difficult environments imaginable. One of the major challenges NGO field staff face is undertaking their work in a country or region in which the existing telecommunications network is depleted, or non-existent.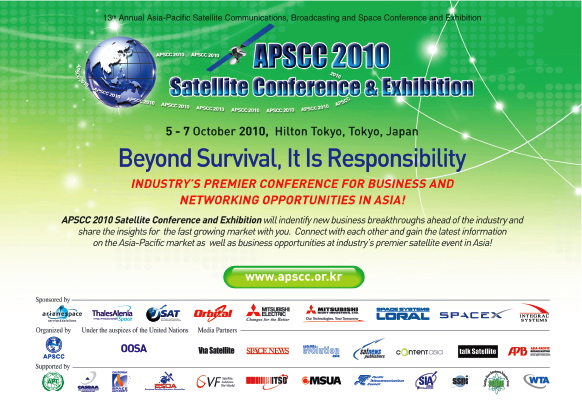 In order to do their jobs effectively, NGOs require fast, reliable communications systems to coordinate their operations and exchange crucial information. New technological developments allow NGOs to set up a broadband mobile office in minutes from anywhere in the world, even in areas with limited, or no access to fixed-line or GSM networks. While this technology has led to a change in the way in which NGO's can conduct their work in the field, it is important that staff have been effectively trained to install and use the system to ensure they obtain the greatest operational benefits possible and can focus on their primary tasks.
NGO medical and human aid experts are often flown out to countries at the last minute, taking minimal equipment. When they arrive in the disaster area, war zone, or foreign base, they need to know the equipment they rely on will work instantly on arrival in the field.
Vizada
works with NGOs to provide the
Inmarsat BGAN
mobile satellite service to quickly and straightforwardly establish a mission-critical, operation-enhancing communications infrastructure.
The beauty of these systems is that — with a basic level of training — they can be deployed within a matter of minutes, with minimum complexity, and can offer global network coverage. The smallest terminals are the size of a paperback book, providing optimal portability for those who don't have the luxury of remaining stationary, or for whom operations necessitate constant mobility.

To support its customers, Vizada runs dedicated training programmes at two global training centres, or through customised training delivered online. Vizada has trained some of the most prominent NGOs in active operations across the globe, including: UN organisations; T
élécoms Sans Frontières
and
Médecins Sans Frontières
, in how to effectively use its mobile satellite services. The training programme can take as little as one or two days, depending on the requirement in terms of service and applications required by the NGO in question.
Vizada trains technical experts in the first instance, who will fine-tune the configuration of the equipment and, in turn, ensure their colleagues in the field are able to operate the equipment they are taking with them. Whilst these field workers may be medical or humanitarian aid experts, they are not necessarily communications or IT experts. Therefore, they require a service which offers genuine ease of use. Vizada's BGAN provision comes in a range of small, lightweight satellite terminals, for which someone with even the most limited technical experience could be trained to use the pre-configured system within 30 minutes. With a little practice, mobile broadband can be established — thanks to Vizada's expert training — in less than five minutes.
Mobile broadband can support voice and data applications, but is increasingly being used to transfer images and video footage, to allow for a greater, more comprehensive exchange of operations information.
Telemedicine
is just one example of the kind of application for which mobile broadband satellite services can deliver real operational efficiencies; it is the practice of sharing live video and pictures via data networks, enabling ground workers to reference medical expertise without requiring that specialists are present in the field. A doctor might share photographs of an injury to a burns specialist, and in turn, the specialist can diagnose the injury via video link, advise how to treat the injury, and send documents with further instructions, all in a matter of minutes.
It is important to note that any training programme goes beyond simply educating users on how to establish a network connection. Vizada also enables its customers to:
control data connections
manage costs
ensure that the necessary level of network security is in place
customise the satellite broadband service to meet an NGO's specific operational requirements
Through Vizada's proprietary portal —
The Source
— customers have the ability to access and download billing and account information; administer a single or group of terminals and view network traffic information, as well as monitor call logs in real time. Similarly, costs can be controlled and security permissions managed through the
Data Manager
website, or through setting up a virtual private network between a BGAN terminal and the NGO's corporate network, enabling field workers to access company files and information through a secure line.
Selling a piece of equipment which is fully compatible to your customers' needs is indisputably paramount to any business. At Vizada, we would argue that training your customer to help them configure and effectively deploy the right package is just as vital. The positive outcomes of the training programme for NGOs are limitless, from allowing staff to phone their loved ones, to enabling doctors to remotely diagnose injuries, but also to allow our customers to publicise the good work they do in dangerous and remote parts of the world.