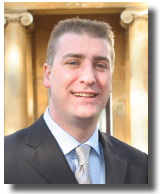 Adam Davison is the corporate vice president of sales and marketing for Expand Networks and is responsible for implementing sales processes as well as coordinating and initiating global efforts and alliances to enhance Expand's worldwide presence. Davison has more than 14 years experience in sales, management and business development roles in networking companies and has been successful in building markets and maximizing sales in EMEA for international start-ups. Davison has been with Expand since 2001.
SatMagazine (SM)
First of all, Adam, would you please take us through your background and how you made the decision to join Expand in 2001? What changes have you seen the company undergo during your tenure with the firm?
Adam Davison
I've always held business development roles in growing networking companies and in particular I enjoyed building markets, and maximizing sales across European regions for international start-ups. With
Expand
, I saw a vendor developing a new technology and evangelizing in an exciting new space. I jumped at the opportunity to be part of the vanguard of WAN optimization and application acceleration, and be the first to market. Since 2001, the company has grown dramatically, pioneering the market for WAN Optimization, Expand has grown to be the leading provider of Virtual Proximity solutions. With three offices when I first joined, Expand now has 20 offices globally and more than 3,500 customers, with 40,000 units deployed.
The technology has also evolved significantly over this time. As innovators of Virtual WAN (VWAN) Optimization capabilities, Expand is the only vendor that can provide a wholly virtualized offering today and most recently, the launch of our Mobile Accelerator Client, has transformed the economics of WAN Optimization for branch offices.
In line with all of this expansion, my own role has changed a lot since 2001, as well! From U.K. channel manager, I moved to VP of Sales for EMEA and now to a global VP role, where I am responsible for initiating our global efforts and alliances to enhance Expand's worldwide presence even further. One of the more recent projects for Expand Networks centered around a relief and development agency in the United Kingdom,
Tearfund
.
SM
What caused Tearfund to seek out help with their mission? As a Christian relief organization with worldwide concerns, and probably a limited budget, how did Expand Networks come to their attention?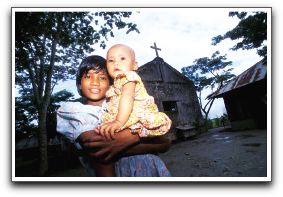 Adam Davison
Tearfund wanted to ensure resilient communications across its global network of aid teams. Experiencing latency and packet loss over its satellite networks, its employees located in remote locations across the globe had limited access to applications and bandwidth capacity was becoming an increasing concern. With this in mind, they looked to optimization to improve the performance of the satellite links, in order to provide reliable connectivity for its overseas workforce. We actually came to their attention through Nettitude, firstly because of our joint success with other large global charitable organizations, and we are marketing the activity for registered charity organizations, in order to communicate the benefits of optimization within their industry.
SM
Certainly there had to be at least two main issues for Tearfund — would you please describe those issues? How did Expand decide to tackle those challenges?
Adam Davison
Tearfund had several challenges that they looked to address. This included very poor Internet access, which meant that they were unable to efficiently read and edit centrally stored documents. There were also huge challenges with running their finance application which was hosted in London and delivered across the WAN using Microsoft Terminal Services. In central Asia for example, the latency on the satellite links was so high that establishing a VPN to the London network was not even possible. With the variety of optimization techniques Expand uses, we concentrated on deploying compression technologies to provide virtual bandwidth which would increase the amount of data throughput, as well as using the local devices at each remote location as a web cache to provide a much faster and more stable access to the web.
SM
What was the base factor for Tearfund in finally selecting Expand to assist with their global needs? Did your Company identify and focus on a single factor and then build out from that issue to encompass the entire needs structure?
Adam Davison
Tearfund initially evaluated three suppliers and, during the evaluation period, Expand out-performed the competitors from a technology standpoint. In particular,
Expand Accelerators
demonstrated its ability to support a VPN and accelerate traffic even on very poor links. Using low latency, lossless techniques that workd on all applications, Expand Networks consistently deliver average bandwidth increases between 100 and 400 percent, with peaks of more than 1,000 percent. It was also important to Tearfund that the vendor of choice helped to both manage and support them during the POC process and the deployment phase.
SM
What processes did Expand use to satisfy the customer? How did SATCOM play its role in producing solution sets for Tearfund? Optimization most definitely was required — how was such achieved?
Adam Davison
Tearfund works in 60 countries in the developing world, through 300 indigenous, church-based organizations and supports more than 1,000 front-line staff responding to natural and man-made disasters. With so many staff working in the field where fixed IT infrastructure is not available, satellite communication links are imperative to the work that is carried out by Tearfund.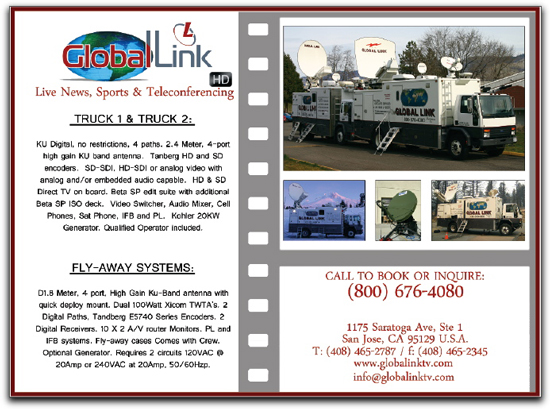 Expand's solution is integrated with Space Communication Protocol Standard (SCPS) technology and so excels in satellite environments, such as Tearfund's, to help mitigate the traditional low bandwidth and high latency obstacles of the satellite links. A combination of optimization techniques gave the equivalent throughput of 2Mgs across a 300Kbps satellite connection.
SM
How successful has the Expand Networks' implementation proven to be? Is this solution workable across the globe and across various projects? What has Expand learned from this project?
Adam Davison
Implemented first with Tearfund teams in central Asia, its most problematic region for connectivity, the integrated WAN optimization technology within Expand enabled Tearfund to immediately compress and accelerate traffic across the satellite links.
Expand has been deployed in six of Tearfund's global locations. With regional hub sites experiencing great improvements in network throughput, plans are also being made to deploy Expand to optimize satellite links at Tearfund's field sites across the globe. The implementation has proven to be a great success, not lest due to the training which they undertook on the Expand products, which has now resulted in an extension to the initial roll-out.
SM
On the technical side, Adam, would you describe the technologies involved and how each played its role in producing a satisfying solution?
Adam Davison
We combine SCPS with compression, byte-level caching and layer 7 QoS, to offer 'virtual' capacity on the satellite links. For example, these compression techniques used in conjunction with the varied protocol acceleration tools allowed Tearfund to enable multiple users with access to the finance application over Microsoft Terminal Services, whereas prior to the Expand deployment only single-user access was available at best. For reading and editing centrally stored files, we used
WAFS
(
Wide Area File Services
) to provide a virtual file server at each branch location. This virtual file server stores local copies of files and allows real time reading and editing while maintaining a constant synchronization with the centrally stored master copies.
SM
Where do you see Expand Networks heading in the immediate future? Do you have additional projects being worked on currently? If so, could you enlighten us as to them?
Adam Davison
Expand is taking satellite optimization beyond the traditional latency mitigation of PEPs. Our integrated technologies provide four times the capacity on a satellite link, making the RoI almost immediate and enhancing visibility and control on the network.
With this in mind, we have numerous satellite optimization projects in play at the moment. Specifically, we are expanding our network of satellite service provider partners across the globe, whereby our technology is enabling them to provide optimized managed services.
As an example, we've just completed a project with
IPSTAR
,
Thaicom
. This alliance has seen the world's largest and most advanced commercial satellite system provide accelerated IP services with optimization from Expand. The WAN optimization technology is helping to maximize their existing broadband service to ensure fast, resilient and cost-effective satellite communications for IPSTAR's corporate customers.
SM
Lastly, given your expertise in this industry, what technologies do you feel will play an important role over the next two years? Five years? What market segments do you feel are ripe for growth?
Adam Davison
WAN Optimization has moved from a nice-to-have technology to a must-have technology over the last 24 months, and it will certainly continue on its upwards path. As I have stated above, I believe that optimized satellite services will be even more key in the years to come. We are already seeing many satellite service providers look to optimization technology as a value-add service that they can pass onto their customers, and I think we will certainly see this accelerate moving forward.
Across APAC in particular, we have seen heightened interest amongst service providers for optimizing their offering to better manage the flow of traffic over satellite links, and we will see this expand globally. Using SCPS and compression to ensure they achieve maximum potential, it all results in improved levels of services at reduced network costs, which is something we all want to see.