Triple Band Deployment
ORBIT Communication Systems, Inc., based in Netanya, Israel, a subsidiary of ORBIT Technologies Ltd. (TASE:ORBI), has announced that its new Triple Band tracking antenna systems have been successfully deployed and tested at the U.S. Naval Air Station Patuxent River.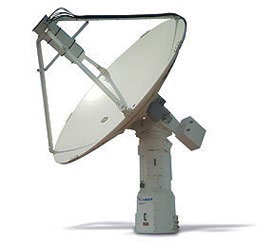 This is the first operational deployment of ORBIT's breakthrough Triple Band technology, designed to deliver unmatched performance for long-range telemetry missions while facilitating a smooth augmentation of C-band.
ORBIT's patent-pending Triple Band feed is an innovative solution developed in response to the telemetry market's growing adoption of C-band frequencies in parallel to their legacy L- and S-bands.
Based on its concentric coaxial cavity technology, ORBIT offers a single feed supporting simultaneous telemetry communication in all three bands for various antenna reflector sizes.
Moreover, the feed enables switching between tracking bands on the fly without compromising performance.
Two Triple Band systems were delivered for field testing to the Naval Air Warfare Center telemetry team, which defined the stringent test requirements and conducted the actual tests.
The results of these tests demonstrated the clear superiority of ORBIT's new feed in terms of performance to any other available technology.

ORBIT's Triple Band solution is available for order and can be supplied as part of a new system or via ORBIT's upgrade and refurbishment program.
* * * * * * * * *
Taking It To The Theaters
Intelsat S.A.
has a new agreement with Grupo Chilefilms to provide satellite connectivity for a new digital cinema distribution network that will serve Mexico, the Caribbean and South America.

Under a multi-year contract, Intelsat will provide C-band capacity to Grupo Chilefilms on the Intelsat 1R satellite at 310 degrees East, transitioning to capacity on the Intelsat 27 satellite, which is scheduled for launch in the first quarter of 2013.
Grupo Chilefilms owns and operates CINECOLOR SAT, a new satellite-based distribution network that will deliver feature films and live events directly to cinemas throughout Latin America. Grupo Chilefilms began testing the network on Intelsat 1R in early October, and it is expected to be fully operational by the end of 2012.
"Delivering content via satellite improves the speed and reliability of distribution while reducing the cost," said Cristián Varela, CEO of Grupo Chilefilms. "The instantaneous nature of satellite distribution will allow cinemas to show live broadcasts, such as concerts and sporting events, which create new revenue streams for these cinemas.
"As Latin America is a vast region with great distances between cinema complexes in many cases, physical distribution of films is a logistical challenge. Intelsat understood our requirements and worked with our engineers to create a solution that meets our needs today, and will allow CINECOLOR SAT to grow in the future."
Carmen Gonzalez-Sanfeliu, Intelsat's regional vice president for Latin America and Caribbean sales, said, "With this innovative approach to feature film and live event distribution, Grupo Chilefilms' customers will benefit from the reliability and flexibility of our network, which will ultimately deliver a service of the highest quality."
* * * * * * * * *
Angolan Amelioration...
Wide Area Communications specialist Hermes Datacomms is used to working in difficult, hostile and remote environments but on this particular occasion, the environment was more challenging than usual.
Hermes Datacomms has provided its client, a major E&P company, with a leased line service to Luanda, Angola, since November 2011.
Recently, the service experienced some prolonged outages due to civil engineering works resulting in frequent fiber optic cable cuts. Hermes has full responsibility for the end-to-end Service Level Agreement.
Although the cuts were outside of Hermes' direct responsibility, the company is fully committed to the SLA. Hermes Datacomms dispatched Barry Bouwmeester, Africa Business Development Manager, and Johan Lepen, Service Account Manager, to Angola to negotiate a resilient path option with a local service provider and Angola Telecom.
Commenting on the situation, Account Director Bill Green said, "We, at Hermes, were disappointed professionally that the service was suffering, even though the causes were outside our control. Nevertheless, we take our SLA commitment to our clients very seriously and the implementation of the diverse routing, although costing us in financial terms, has been paid back in customer confidence, which we consider a far more valuable commodity".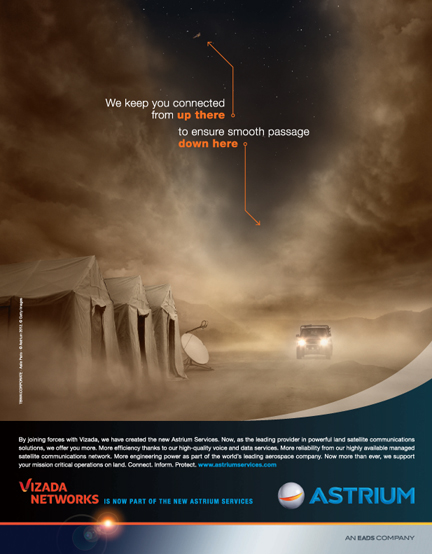 Hermes Datacomms
provides satellite and fiber links to some of the most remote and challenging locations, both onshore and offshore. Solutions are tailored specifically to the oil and gas industry and include international connections, managed networks and oilfield infrastructure.
* * * * * * * * *
Bringing Better Business
Spacecom, operator of the AMOS satellite fleet, announced that it is providing Europe-based Signalhorn with Ku-band capacity on its AMOS-5 communications satellite located at 17 degrees East.


Signalhorn, a provider of communications solutions to Europe, the Middle East and Africa, is using the capacity to enable broadband connectivity to retail businesses across Southern Africa.
"The AMOS-5 Ku-band platform perfectly meets the needs of our tailored enterprise communications solution, which requires highly available broadband connectivity service to cover a wide section of Southern Africa," said Robert Kubbernus, chief executive officer of Signalhorn. "Our ability to provide reliable and secure end-to-end solutions to our clients is a key differentiator for our business development in Africa. Working with Spacecom's AMOS-5 satellite adds value to our project."
"Together with Signalhorn, we've developed a solution that meets their data communications needs throughout the required geographic region," said Amir Carmeli, Spacecom's vice president for sales, West Europe. "AMOS-5 is providing an array of services to communication service providers and broadcasters throughout Africa. As we move forward, we expect our service portfolio to continue to grow."
From its orbital position, AMOS-5 provides powerful C-and Ku-band beams for supplying broadcast and data services to the entire African continent.

The satellite initiated commercial operations in January 2012 and is a prime carrier of African satellite communications traffic.
Signalhorn provides satellite and terrestrial communications globally. The company was formed from the strategic acquisition of GE Satcom (the Satlynx Group of Companies).
Signalhorn's heritage dates back more than 40 years with its origins in some of the pioneering companies in the satellite communications business.
Signalhorn operates two technical centers, one at its headquarters in Backnang, Germany, and the other in Leuk, Switzerland; these are extended through partnerships with third party U.S. and Asia-Pacific teleports. Signalhorn delivers solutions that are customer-driven by partnering with global operators and system integrators.
* * * * * * * * *
ARSAT + Rural 3G Backhaul
Argentina recently announced the cancellation of an auction for the 25 percent of the country's 3G spectrum still controlled by the government.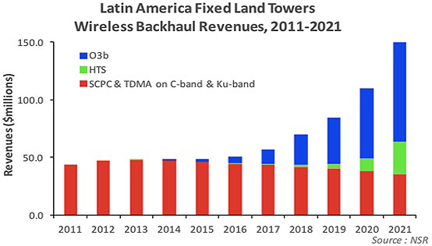 The country will go, instead, into business itself through
ARSAT
, the state-owned satellite company. The government cites competition as the reason for the move as well as its goal of helping rural populations access the web.
Using ARSAT as the satellite backhaul platform, particularly in parts of Argentina where consumers and small businesses have little or no choice, when accessing the web could certainly boost rural 3G adoption.
However, a key question is whether the model is sustainable given ROI considerations in rural and underserved areas where 3G provisioning has remained a major challenge due to cost structures.
As a general trend in the global wireless backhaul via satellite market, a market shift is expected to take place. NSR expects usage of legacy C-band and Ku-band transponders will decline and be replaced over the long term by
HTS
and
O3b
due primarily to lower OPEX costs, leading to positive ROI and thus, deployment of wireless BTS sites in support of 3G or 4G services.
In NSR's latest research study,
Wireless Backhaul via Satellite, 6th Edition
, the Latin American satellite backhaul market was indeed found to grow at high levels, particularly in the 2018-2021 timeframe.
The main reason for growth has to do once again with the entrance of HTS and O3b that drive down OPEX costs. For HTS, CAPEX due to lower equipment costs further enhances ROI prospects.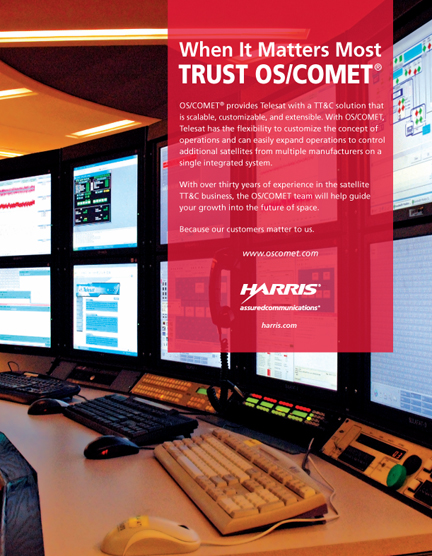 ARSAT is building three satellites based on legacy C-band and Ku-band transponders, in part to provide 3G rural services where it is predicated that with the government's help, small companies and cooperatives should find it much easier to become wireless and Internet providers. However, the OPEX equation based purely on commercial legacy C- and Ku-band transponder prices may not support the ROI considerations to enable wireless and Internet providers to justify infrastructure investments.
In
NSR
's view, the government's plan to go into business itself via ARSAT can only be justified from a satellite backhaul perspective if the transponder costs are subsidized, or ARSAT is used as an internal cost mechanism to support the rural backhaul 3G market in Argentina.
The government has to contend with much lower ARPU levels that rural customers will pay for wireless and Internet service compared to their urban counterparts.
From a purely backhaul perspective, rural ARPU at or below $5 per subscriber per month may not be enough to justify a BTS deployment and 3G service provision for a given site or community.
As such, the government's plan in targeting rural areas may not be based purely on commercial business considerations. Although the goal is novel, it would appear that the rural program may become a government-backed venture where ROI considerations and profitability may not be attained using traditional C-band and Ku-band transponders.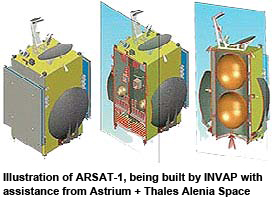 The government has two options to enable rural wireless broadband usage:
– First, the government via ARSAT becomes the wireless and Internet provider to support the program

– Second, the government will have to sell C-band and Ku-band capacity at huge discounts to wireless service providers and wireless ISPs to usher in BTS and service deployments
In both cases, some form of subsidy will be at play. A purely commercial 3G and 4G rural backhaul solution can be realistically achieved via an HTS or O3b platform.
Using legacy C-band and Ku-band bandwidth can achieve 3G-like services or 2.5G services, but the service provider margins will likely be low, which will likewise become a market restraint.
In NSR's view, provisioning true 3G and 4G services using legacy C-band and Ku-band for backhaul would require ARSAT to target urban customers aggressively and displace the market share of current incumbents in order to subsidize its rural 3G initiative.
Analysis by Jose Del Rosario, Senior Analyst, NSR, Manila
* * * * * * * * *
How Do You Transport A Hi-Res Earth Observation Satellite? Very Carefully...
The transportation of satellites occurs regularly and is a delicate dance of moving an object that is heavy and big that houses delicate equipment.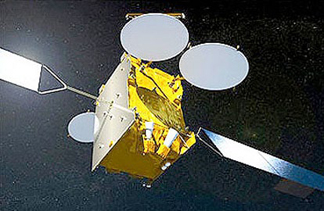 Pléiades 1B, the second dual-use, very-high-resolution satellite in the Pléiades family built by
Astrium
for the French space agency CNES (prime contractor for the system and system architect), has left the Astrium Satellites facilities in Toulouse en route for its launch site in French Guiana in late November.
Pléiades 1B will join its twin, Pléiades 1A, to form the first constellation of very-high-resolution satellites on the same orbit able to offer a daily revisit of the same point.
Pléiades 1B will be lifting off at the end of November 2012 on board a Soyuz launch vehicle from the Sinnamary site at the Guiana Space Centre (CSG).
Pléiades 1B will be joining its twin, the Pléiades 1A satellite, which has given full satisfaction since its launch last December, at an altitude of 695 km in the same quasi-polar heliosynchronous orbit.
Like its twin, Pléiades 1B will provide 50-centimeter products over a 20-kilometer footprint to the French and Spanish defense ministries, civil institutions, and to private users through Astrium Services, the exclusive distributor of Pléiades products for the civil market.
The Pléiades satellites offer major operational advantages to users, thanks to their incomparable image acquisition capabilities (up to 900 images/day, daily revisit of a point anywhere in the world).
Combined with remarkable agility (rapid pointing), it will be possible to image points out to 1500km on either side of nadir in multiple acquisition modes (stereo, mosaic, corridor, target).
There's more information regarding Pléiades
at this direct link
.
Astrium is the only European company that covers the emtore range of civil and defence space systems and services.
* * * * * * * * *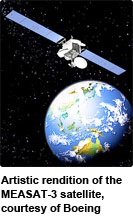 A Historic Feed
MEASAT Satellite Systems Sdn. Bhd. ("MEASAT") now has an agreement with Encompass Digital Media ("Encompass") for the addition of HISTORY™ North East Asia regional feed on MEASAT's HD video neighborhood at 91.5 degrees East via the MEASAT-3 satellite.
HISTORY™ provides quality entertainment programming, with award-winning original series and event specials that connect viewers with history in an informative, immersive and engaging manner across multiple platforms.
The addition of HISTORY™ North East Asia regional feed brings to 34 the number of HD channels on MEASAT's video neighborhood that features news, general entertainment, sports and factual programming.