Satellite continues to play a critical role in addressing Pacific Island's communication needs. With the growing demand for basic voice and data applications to remote Pacific Island communities and atolls, where terrestrial communication is often not possible, communication over satellite is becoming the only solution. We had the opportunity to discuss recent satellite industry trends with Mr. Steffen Holzt, the Executive Director of Pactel International, a leading satellite communication provider in the Pacific Islands.
SatMagazine (SM)
Good day, Mr. Holzt. Could you please tell us about the history of Pactel International — how did the Company originate?
Steffen Holzt
The company was formed in 2003 due to an immediate need of one of our customers to establish a POP in Sydney. This customer was an anchor client and this allowed us to develop our clientele in the Pacific region. The Pacific Islands were then served by the "big guys" with little respect for the specific needs of their customers. All major providers offered long term contracts, poor service reactivity and rather expensive rates. We saw satellite market conditions of those days as an opportunity to form a company that could reach under-serviced markets in the Asia-Pacific region.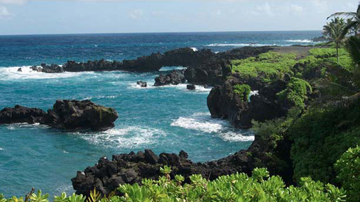 Since its official formation, Pactel has developed from a small startup business to a rather large player in the telecommunications industry in the Asia Pacific region. It has not only evolved in regard to figures; it has evolved technically and professionally into a company whose personal customer-based approach is followed by other players in the industry.
SM
Which market sectors/industry niches does Pactel cover?

Steffen Holzt
Pactel's key focus is providing satellite communication solutions to the rural communities and remote locations of the Pacific Islands. These range from basic voice and data services into the rural villages and island atolls to mission-critical applications of the military and resource sectors.
Pactel's additional prime market focus is on ISPs, broadcasters and other telecommunication carriers in the Pacific region. Throughout the years, Pactel has helped support their existing terrestrial infrastructure as well as further extend their services by establishing satellite links on more reliable and efficient platforms via our hubs in Australia and Hawaii.
SM
How do you think the telecommunication state in the Pacific Islands evolved during the last few years?

Steffen Holzt
During the past few years, the Pacific Islands saw a significant increase in the demand for satellite communications, with VSATs in particular. The advent of new applications on the Internet has significantly increased the bandwidth demand.
YouTube
and File sharing for example, have contributed an enormous amount to this increase.
Economic and social growth of the Pacific Islands communities over the last few years has also increased demand for IP bandwidth.
As rural villages and remote islands of the Pacific Region expand their educational, medical and entrepreneurial activities, the demand for basic voice, video and data communications in these areas is constantly increasing, making VSATs (Ku-band in particular) the most cost-effective and reliable solution. On the natural disaster recovery side of things, VSATs are capable of providing an instant (temporary or permanent) communication infrastructure recovery solution that whole communities can depend on.
SM
Please tell us more about Pactel's VSAT offering – RICS.
Steffen Holzt
RICS stands for
Rural Internet Connectivity System
and is the latest VSAT platform, designed to provide 2-way satellite broadband Internet connectivity to the Asia-Pacific region using a 1.2m or 1.8 Ku-band antenna. It is based on the SHIRON DVB-S2 ACM
Intersky
system, using the latest modulation techniques to ensure reliability, availability and throughput. Pactel's RICS allows for dynamic allocation of bandwidth between multiple sites, supports the majority of voice and data applications and offers a number of service plans to match almost every budget.
SM
You have previously mentioned Disaster Recovery Solutions. Can you tell us how Pactel addresses the issue of providing seamless communication infrastructure in case of a natural disaster/emergency?

Steffen Holzt
Pactel International currently offers a number of emergency deploy solutions, that are capable of instantly providing secure, easy to operate, bandwidth-on-demand Voice, Video, and Data applications into every part of the Pacific region. Our solutions support various types of quick-deploy, portable antenna systems, such as flyaway, fly and drive, SNG and Communications on the Move (COTM). All of our emergency response platforms are designed for rapid deployment by non-technical personnel in a matter of minutes.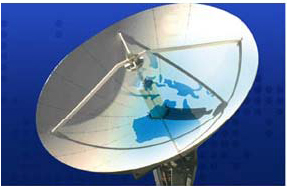 Apart from quick deploy solutions, Pactel also offers a number of Satellite Redundancy Packages. This service is designed to minimize the impact of a temporary network failure on businesses' mission-critical applications by replacing any satellite or terrestrial connected networks. The service itself represents various options of dedicated links connected to a customer network from Pactel's backbone in Hawaii on the
GE-23
satellite, covering most of the Asia-Pacific region. This solution will allow for essential communications for market sectors such as government, airlines, banking and telephony whilst the main capacity is being repaired.
SM
How do you perceive the importance of monitoring and technical support in the telecommunications arena?
Steffen Holzt
Whether we are talking about a telecommunications provider looking at monitoring their voice traffic and developing new revenue streams; a Government organization requiring availability of 24/7 network support for their mission-critical applications; or a resource company in need of constant monitoring of their remote sites, remote network monitoring and quality technical support are absolutely vital in any telecommunications scene. It is also essential for companies to have access to an online customer network management system, which allows users to remotely log-in and monitor their sites on a continuous basis.
SM
How does Pactel International meet the market demand for remote network applications?

Steffen Holzt
Pactel International uses its Network Operations Centre (NOC) to provide real-time monitoring of individual sites 24x7. By implementing our latest network monitoring software, we are able to provide full service monitoring, control and fault management as a one-stop solution. The majority of sites included in our network (such as remote islands, Mining, Oil & Gas) are located in rural or remote locations, with significant distances from the nearest town.
A key feature of the Pactel NOC is the customer accessible on-line network status information and operational data, which is capable of providing information such as:
– Up-time/Down-time events
– Latency
– Jitter
– Throughput
– Packet Loss
– Financial analysis for businesses/telecommunication carriers
– Equipment monitoring (temperature, power levels, error rates, and so on.)
All issues or network queries raised with Pactel are assigned a ticket which allows the job to be tracked in real-time on the client portal.
SM
You have been a member of PITA for a number of years. Please tell us about your role in it and how have you contributed to the organization?
Steffen Holzt
Pactel has contributed its technical advice to the members of PITA in many instances, mostly without charge. We have been a core member of the PITA community for several years offering ideas and solutions to make the job of communications easier and most cost effective for the members.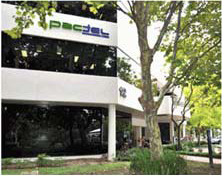 SM
Thank you, Mr. Holzt — a final question for you — what are your predictions for the satellite markets in the Pacific Islands over the next few years?
Steffen Holzt
As advanced IP and other communication-related applications such as eLearning, Telemedicine, Mobile Video Networks, Multimedia Multicasting and Real-data information sharing are becoming increasingly common in the Pacific, I perceive the role of satellite-based communications as critical when speaking about Pacific Islands' further social, economic and political development. With the growing demand for these applications, and even with the deployment of submarine cables systems, more satellite links will be required into the remote parts of the region.
I also foresee more satellite networks complementing existing terrestrial and fiber systems to provide seamless global connectivity, erasing geographic, technical and political barriers between the Pacific Islands and the rest of the world.