Connectivity is driving the development of ever more sophisticated technology in the offshore oil & gas sector. The so-called Digital Oilfield concept harnesses satellite connectivity to drive safer, more efficient, more environmentally friendly and, in the end, more profitable operations.
High throughput connectivity enables the use of bandwidth hungry tools, such as drilling software that harmonizes data from a wealth of sensors, and delivers it to stakeholders on the platform and on shore. Through collaboration based on accurate, real-time data, drilling has become safer and more efficient.
However, before any project reaches the Digital Oilfield stage, the exploration of the location has to occur, and connectivity is becoming increasingly important within the highly competitive seismic survey sector that serves this crucial function.
Seismic survey vessels generate huge amounts of data on the rock formations below the seabed, enabling the location of possible natural resources. This data is usually either periodically collected by helicopter or stored and delivered when a vessel returns to port. But with high throughput connectivity, the data can be delivered almost instantly. The advantage—clients chartering seismic survey vessels can change the survey plan according to the data received.
For instance, if an interesting formation is discovered, a new survey in the area can be conducted immediately, rather than returning to the site at a later date. This means surveyors can make the most use of their time at sea, to conduct the most efficient surveys possible—using these highly advanced vessels to their fullest capabilities is imperative in saving time and money.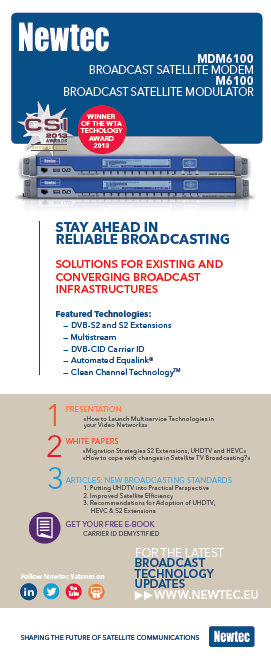 Provisioning enough bandwidth offshore for these kind of operations is still today a special job, but recent projects are changing views on what is considered high bandwidth at sea. Marlink recently completed delivery of Ku-band VSAT services based on a 12Mbit/s dedicated return link for the Atlantic Explorer, a Petroleum Geo Services (PGS) owned seismic survey vessel. The high throughput link was an upgrade to Atlantic Explorer's existing Sealink customized VSAT service supplied by Marlink.
The service was used during a four week, North Sea survey project, and enabled the seamless transfer of survey data to shore, where the information could be reviewed and addressed while the Atlantic Explorer was still at sea. This enabled survey schedules to be amended based on the survey's findings as they were generated. This saved time, costs and resources for the PGS' client, as there was no need to wait for data to be delivered on return to port or collected by a helicopter.
Taking into account overheads and packet loss, the link enabled throughput of approximately 5GB per hour. To place that throughput into context, this is about 50 times more throughput than an average offshore vessel needs for heavy operational and crew use.
A link of this scale was necessary in order to facilitate the transfer of survey data. The connection was ordered by PGS in mid-May of 2013 and was live by the end of June, using the existing 1.5m Ku-band antenna on board Atlantic Explorer. A Marlink engineer installed a new 40W BUC (Block Upconverter) prior to the survey, to enable the higher throughput, which was activated while the vessel was at sea. The configuration and service provision reflects Marlink's approach to project based VSAT, where it's possible to quickly provide extended capabilities for vessels requesting extra temporary or permanent bandwidth.
The service provision for Atlantic Explorer represents the cutting-edge of what Marlink refers to as customized VSAT; the kind of services used by the offshore industry, because every platform and vessel have different requirements. This sort of high-level connectivity is not an off-the-shelf product. The delivery supported PGS in providing an extremely high-end service to its client. In the competitive seismic survey market, being able to offer advanced capabilities flexibly, such as the electronic delivery of survey data from vessel to shore, makes all the difference. With customized VSAT, it's possible to extend capabilities and move into project-based VSAT, where special connectivity requirements for specific jobs can be met in a short period of time. This assists the survey industry with innovation for client offerings.
Standardized Platforms
We are perhaps in a golden age of IP based technology development for oil & gas exploration and production, with powerful software (drilling, and so on) providing a platform on which to improve working practices and to enhance decision support through globally distributed workforces. The forthcoming introduction of High Throughput Satellite (HTS) services—such as Intelsat EPIC—will see further expansion in this environment, as software developers create tools that are suitable for heavier data transfer via fully supportive networks.
These specialized tools are becoming increasingly important in this competitive industry, especially when you consider the need to maximize the production potential of field and operations in even harsher conditions that are located further offshore. Availability of bandwidth, then, is vital for drilling and engineering software in order to support the industry with its daily operations and during expansion into deeper waters. The same can be said for the growing emergence of the use of standardized, non-maritime specific software platforms by vessel owners and operators in the offshore vessel arena.
Traditionally, IT for use on platforms and offshore vessels has been of the bespoke variety. There's a good reason for this, as it has to operate under parameters not normally found on land, i.e., the IP connection isn't as stable, so the software has to be written to deal with this fact. However, it is becoming apparent that standard applications can benefit operations, now that VSAT links and coverage are much more stable and available; especially in the business and administration side of running a fleet of service vessels for oil platforms.
Simon Møkster Shipping's 23 strong fleet of offshore supply and specialist vessels, for instance, is now fully connected to the Microsoft Lync platform through the Sealink customized VSAT service. The stable connectivity has enabled the established Norwegian offshore vessel operator to roll-out Microsoft Lync, a standardized business collaboration and communication platform across its organization on land, and at sea, resulting in operational benefits in addition to substantial savings in the cost of crew calling.
Using Lync via Sealink enables bridge and engine room teams to access low-cost and reliable, telephony, video conferencing, instant messaging and data sharing. Stability and high uptime is vital for an operator to place so much emphasis on fleet management in a connected platform, but custom dynamic allocation of dedicated bandwidth through Closed User Groups (CUGs) enhances reliability, especially for bandwidth hungry and business critical applications. Lync is fully integrated with the Simon Møkster company telephone system—calls from terrestrial and mobile networks, and other Lync users, can be made to vessels and received via Lync. A unique VoIP solution has also been implemented for crew members from the Faroe Islands, which reduces their calling costs by at least 50 percent.
The use of standardized software enables significant IT efficiencies; Lync enables collaboration across the whole organization making every Simon Møkster vessel a remote office. The improved file and document sharing, and communication aspects introduced by Lync have provided tangible improvements in ship operations but in order for them to function fully it required a secure and reliable VSAT network.
The same requirements for connectivity are relevant for another offshore vessel owner, Eidesvik. As a company at the forefront of deploying new technology solutions, such as the FellowSHIP—Fuel Cells project—Eidesvik understands the importance of connectivity for its vessels. The Norwegian company operates a modern fleet of highly specialized vessels in three main segments; Supply and Logistics, Seismic survey and cable laying, and subsea. Several of its vessels are developed by Eidesvik's own project department in close cooperation with naval architects and clients, who are active in offshore fields worldwide. With such a diversified fleet and distributed operational area, the company's communication requirement is defined by the needs and requirements of each vessel and client. As the standards communication requirements are high, requiring stable bandwidth, VSAT is the primary means of connectivity.
Vessel navigation equipment for example needs the necessary throughput in order to download various updates for charts, port information, lights and publications etc. The SMS/QA system also synchronizes over VSAT to the shore office, ensuring that critical reports are always available to everyone who needs them. Of course, VSAT fulfills another key need and one which is becoming increasingly in focus; providing high levels of connectivity for crew, so they may keep in touch with family and friends and use the Internet for entertainment when off duty.
Other critical applications used by Eidesvik include standardized business platform IBM Notes/Domino. Like Lync, Domino supports much needed collaboration between experts. Use of applications such as this for modern offshore operations is all about focusing information technology on the objectives of the business and the needs of the IT department. The business drivers include improving operational safety, protecting the environment and optimizing resources. Eidesvik's chosen collaboration tool offers the collaboration required, but also, through robust design, synchronizes and works very well over VSAT connections.
VSAT is the true enabler of IT in the offshore oil & gas sector. From seismic surveys locating resources and complex IT solutions for maximizing their production, to enabling safe and efficient operations of the supporting vessels, the industry depends on reliable, high throughput connectivity.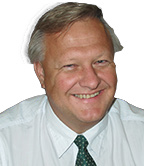 Providing stable connectivity is not always straightforward; conditions are harsh and requirements vary dramatically. However, by working closely with vessel owners and operators, complex networks with high levels of reliability fully support all of the operations in offshore exploration and production.
About the author
Tommy Konkol Dybvad has more than two decades experience with maritime VSAT services. As a sales executive in Norwegian Telecom he was during the early nineties one of the pioneers within maritime VSAT, introducing services to the Scandinavian oil, offshore and ferry markets. He has since held several positions in Telenor Satellite Services, which was later acquired by Apax in 1997 and in 2011 by Astrium Services. Today Mr. Dybvad is working as Director for Customized VSAT at Astrium Services.