December set for York Space Systems Hydra Mission series launch
Aerospace company York Space Systems has announced their Hydra Mission Series, slated for launch later this year.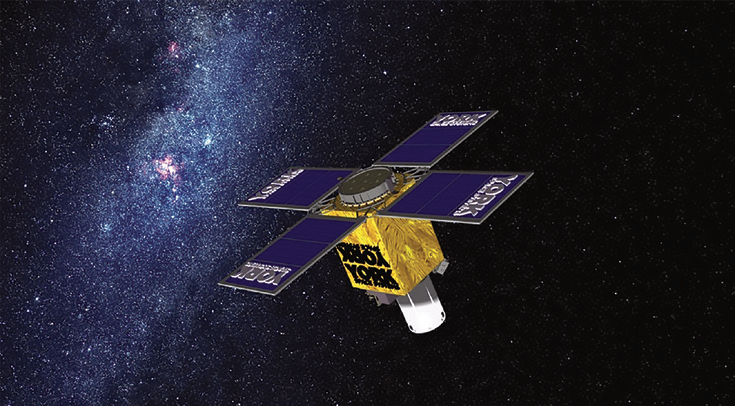 The Hydra series leverages York Space Systems' fully qualified operational spacecraft design and standardized payload interfaces, as well as an enhanced production and integration facility for government and commercial manifested payload missions. Entry to orbit timelines for the Hydra series are as short as three months from delivery of customer hardware to York Space Systems' headquarters in Denver, Colorado.
The Hydra series of spacecraft allows space system providers to flight qualify their new designs for payloads, subsystems, or components for an unprecedented low cost and minimal wait time. Customers will simply deliver their payloads to York Space Systems who will manage everything from spacecraft integration, environmental testing, launch procurement, ground systems, mission operations, licensing and insurance.
Customers can acquire the entire payload allocation for $3 million to orbit, with many securing a fraction of the available allocation for pro-rated amounts, as low as $300,000. Additionally, customers will receive completely confidential encrypted data from the Hydra series satellites on-orbit automatically. An added benefit to the program is the Hydra Flat-Sat software, a development tool that further streamlines payload integration and responsive access to space.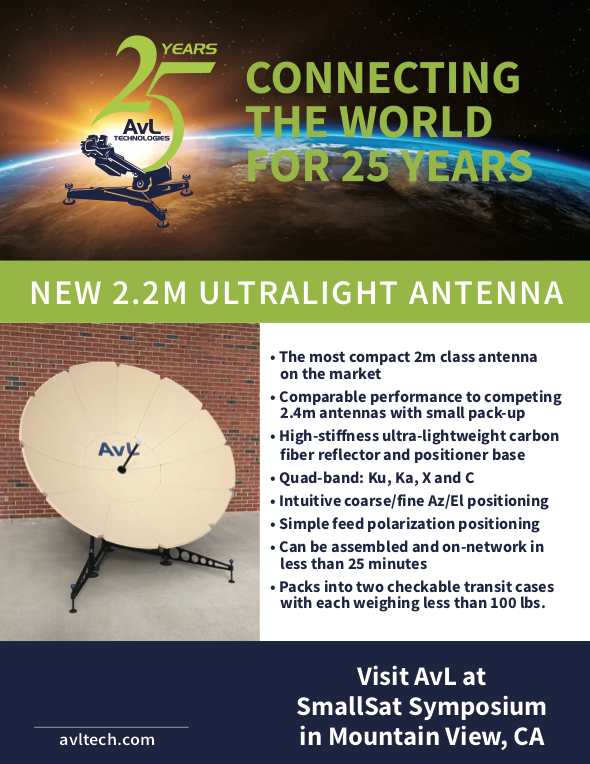 York Space Systems is currently seeking concepts that demonstrate the next generation of hybrid space architectures to further promote competition of ideas and collaboration among partners for a more resilient space ecosystem. The Hydra I mission is fully subscribed with multiple customers and is planned for launch in December of this year. As each spacecraft in the series becomes subscribed, York Space Systems will continue to prep quarterly missions for launch. The company is currently in discussions for payloads for Hydra II, which will launch three months after Hydra I.

The reveal of the new Hydra Series follows the successful launch of York Space Systems spacecraft earlier this year and the news of its manufacturing facilities expansion in Denver. The company also recently opened an office in Washington D.C., further signifying York Space Systems growth and momentum in the sector.
Melanie Preisser, VP of National Systems at York Space Systems, said the company began with a strategic focus on enabling advanced space solutions that leverage standardization. The firm's customers are expanding the scope of innovation in the industry for both commercial and government use, and York remains committed to supporting their ambitions. With this new Hydra mission series, York Space Systems is to provide the next generation of space and space data entrepreneurs a simple and low risk method to accelerate their concepts to reality and strengthen the nation's space infrastructure.
---
Blue Canyon Technologies to build smallsat bus for MethaneSAT
Blue Canyon Technologies (BCT) has been selected by MethaneSAT™ LLC ("MethaneSAT") to develop and build the spacecraft bus for this mission.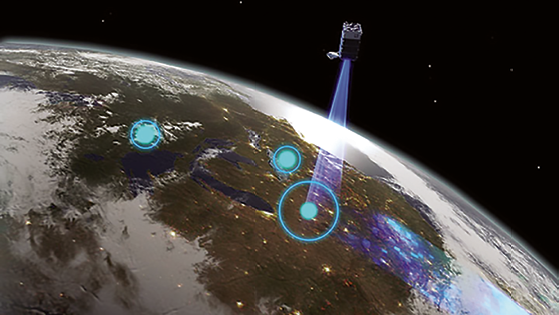 Artistic rendition of MethaneSAT on-orbit. Image is courtesy
of MethaneSAT™.
MethaneSAT is a subsidiary of the non-profit Environmental Defense Fund (EDF). The donor-funded mission, which is scheduled to launch in 2022, will provide global, high-resolution detection and quantification of methane emissions from oil and gas facilities, as well as measure emissions from other human-generated methane sources.
This comprehensive data will be made available to the public, and provide companies, governments and other stakeholders with a new way to track, quantify and take actionable steps to reduce methane emissions.
Human-generated methane emissions are responsible for more than 25 percent of global warming we currently experience. EDF calculates that reducing global oil and gas methane emissions 45 percent by 2025 would deliver the same near-term benefit to the climate as closing 1,300 coal-fired power plants.
Blue Canyon's diverse spacecraft platform has the proven capability to enable a broad range of missions and technological advances for the New Space economy, further reducing the barriers of space entry.
BCT is currently building more than 60 spacecraft for government, commercial and academic missions. The company has doubled in size over the past 12 months and plans to open its new 80,000-square-foot headquarters and production facility in 2020.
The satellite will be designed using BCT's newest X-SAT line of spacecraft, specifically the X-SAT Saturn-Class which can carry payloads up to 200 kg. As with other BCT X-SAT buses, the X-SAT Saturn-Class is a high-agility platform, enabling the onboard instrument to collect data and revisit sites frequently.
The X-SAT Saturn-Class's compact profile is designed to maximize the volume, mass and power available for the methane measuring instrument.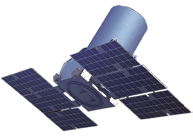 Blue Canyon Technologies' X-SAT.
George Stafford, President and CEO of Blue Canyon Technologies, said that reducing methane emissions is critical to slowing the pace of climate change, and the firm is proud that the company's small satellite technology will help MethaneSAT [and Environmental Defense Fund] with this important mission.
Stafford added that Blue Canyon's technology will make it less expensive and quicker to launch, allowing them to collect more data sooner."
Dr. Steven Hamburg, MethaneSAT project co-lead, added that MethaneSAT has a unique and demanding mission involving some of the most seasoned, innovative organizations and individuals from both the commercial and public aerospace sectors. Blue Canyon Technologies is a best-in-class bus provider and the organization is in their ability to to deliver a spacecraft that meets the demanding performance requirements of this mission.
---
Blue Origin opens their operations hub
Blue Origin has opened their new headquarters and R&D facility in Kent, Washington.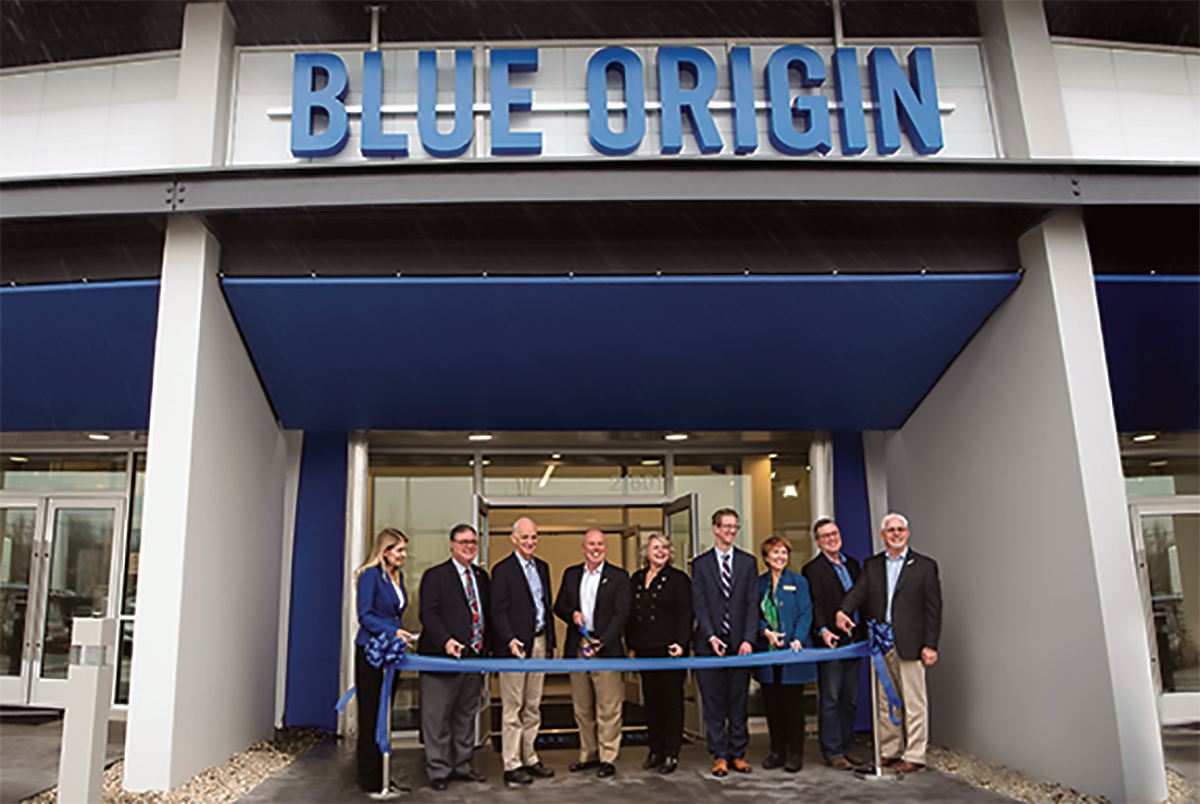 The facility is Blue Origin's hub of operations as the firm continues to grow their team. Below are excerpts from remarks given by Blue Origin CEO Bob Smith at the ribbon cutting event.
"2019 was a great year of progress and preparation for us, and 2020 is going to be even more remarkable – so we're growing quickly.
We grew by a third last year and we're going to continue to grow at a rapid pace.
"We named this building the O'Neill Building after Gerard O'Neill, a physicist who envisioned millions of people living and working in space for the benefit of Earth. Gerard O'Neill was one of the visionaries who thought about how we go out into space in a quick and sustainable way so that we can preserve our planet.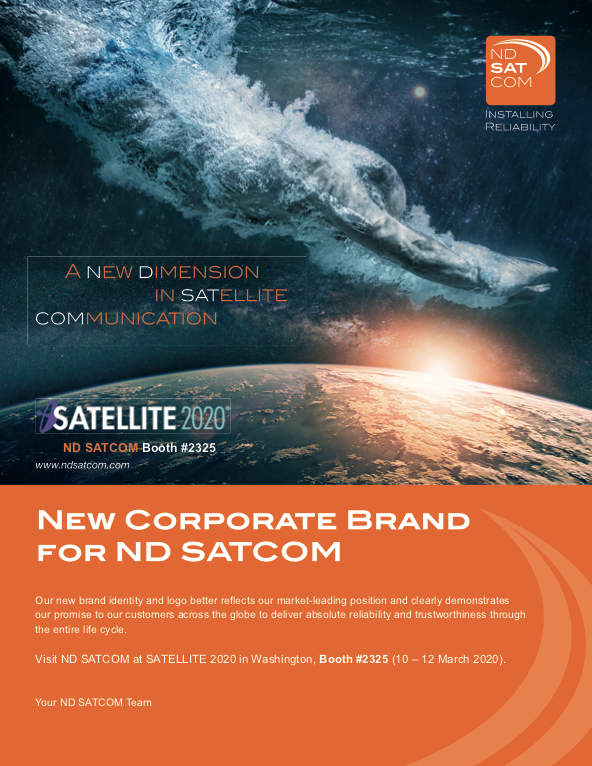 "For those of you that are Washington State residents, what is exciting is we're going to be doing all this work from a headquarters based here in Kent. It's a remarkable statement to say that we're going to fly humans to space, we're going to build and design large engines and a large orbital rocket, and we're going to go back to the Moon – all through work centered here.
"We're excited to continue to see this growth in this new facility. We broke ground on this facility in January of 2019 and it came up in just 11 months. It houses approximately 1,500 people. The building sits on a 30-acre plot of land, and we're using 13 of those acres for a wildlife habitat and flood storage, as well as protecting against invasive species. This is a very sustainable building with better insulation and better energy consumption than a traditional building. And it all came together very quickly.

"This couldn't have been done without our great partners. Thanks to Sprung Instant Structures, our architect Nelson, our general contractor Sierra Construction, civil engineering group Barghausen Consulting Engineers and our environmental consultants Soundview Consultants.
"We want to recognize Congressman Smith, Congressman Kilmer and Congressman Heck for joining us here today, thank you for your support. We also want to give a huge thank you to the City of Kent and Mayor Dana Ralph for their tremendous support and leadership."
---
Advantech Wireless receives millions for FlyAway SATCOM order
Advantech Wireless Technologies has received more than two million dollars in orders for the company's satellite communication (SATCOM) Engage Class 1.2 meter and 2.4 meter FlyAway SATCOM Terminal from a NATO member country.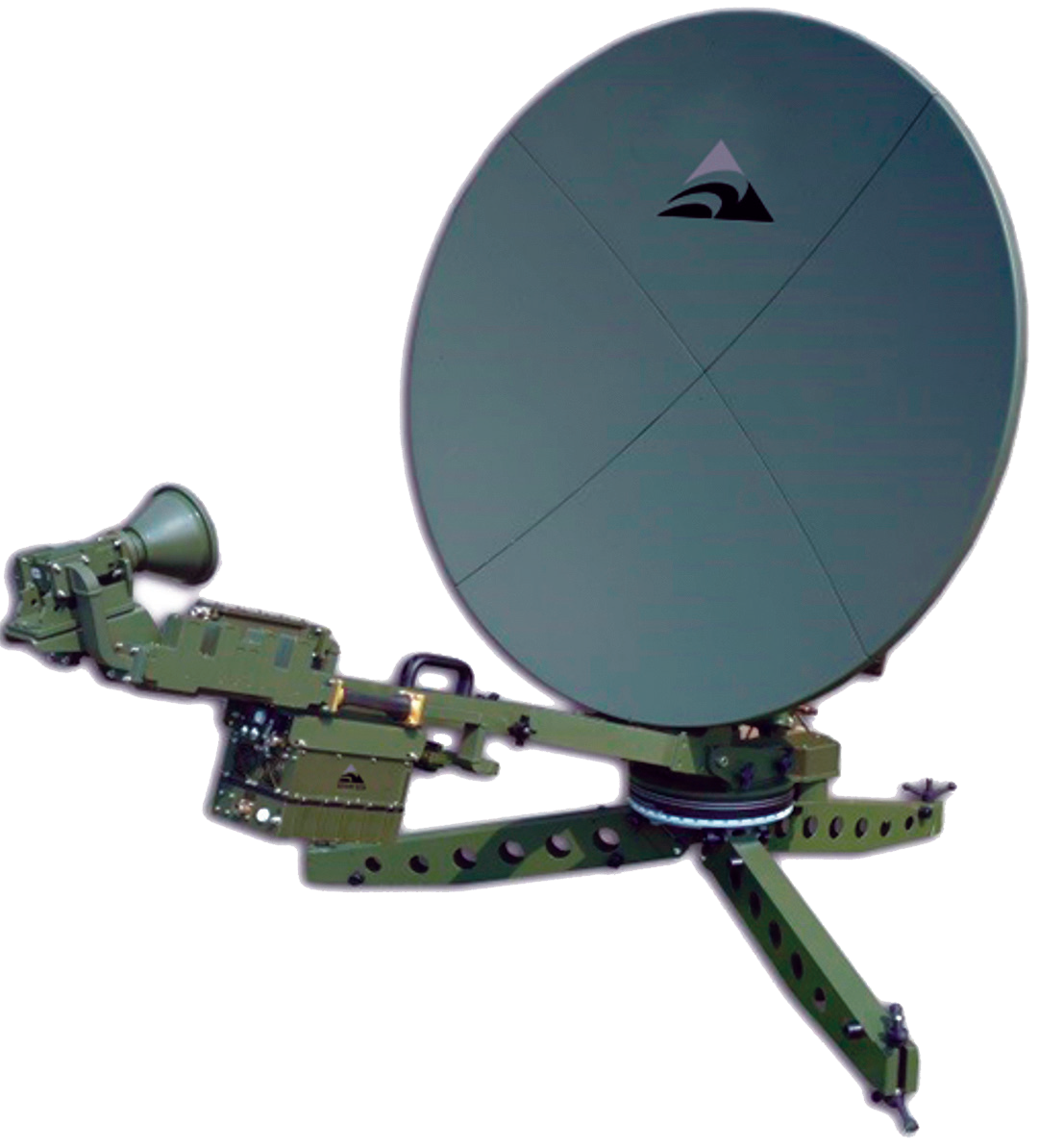 The Engage Class Flyaway Terminal Solution includes the most advanced SATCOM technology. This flexible and transportable satellite terminal is a fully integrated tri-band system designed for strategic applications, easy deployment and operation under harsh environmental conditions.
The terminal is based on high efficiency, ruggedized tri-band ready 1.2 Meter and 2.4 Meter Flyaway Antennas which can cover X-, Ku-, or Ka- by replacing the feed only. The antenna is fully motorized with an integrated satellite finding controller.
The RF section includes Advantech's Gallium Nitride (GaN) based technology, Solid State Power Amplifiers / Block-Up Converters (SSPAs/BUCs), X-Band from 20W to 100W, Ku-Ban to 40W.
The antenna features...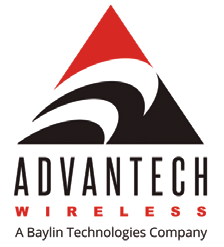 • Flexible and Mobile Solution
• Fully integrated system for easy deployment and use
• High Performance Motorization Package
• Integrated Control System for 1 Button Auto Acquire
• Quick one-person installation
• Modem with multi access mode
• DVB-S/S2X compliant Multi Band Frequency X, Ku or Ka-Band operation
• Compact ruggedized packaging, IP65 compliant
• State-of-the-art Second Generation GaN based Solid State Power Amplifier
• Excellent Reliability
• Minimal Maintenance
---
GomSpace and Lockheed Martin Space combine their expertise
GomSpace (GS) and Lockheed Martin Space have agreed to develop and deliver a tailored GS 6U smallsat to Orbital Micro Systems (OMS) in the United Kingdom (UK).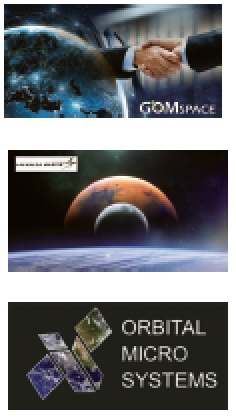 The contract is worth 17 MSEK and will be financed through an industrial corporation commitment made by Lockheed Martin to the state of Denmark.
The project stems from initial introductory meetings first held in 2017, during B2B17 a business networking event aimed at developing new business relationships for the US-based technology company in Denmark.
OMS has developed a proprietary microwave sensor with significant potential to add value to weather forecasting and climate understanding to the benefit of users in a range of commercial and institutional segments. OMS is planning a future nanosatellite constellation to capture data for their intended service offerings and is currently in the early stages of constellation deployment.
Lockheed Martin will financially assist GS to design, develop an optimized 6U smallsat platform for the OMS sensor and GS will deliver the integrated 6U satellite to OMS by the end of 2020 for expected launch and evaluation in 2021. Lockheed Martin will also assist GS by providing technical assistance to review and improve GS quality systems, as well as enhance the smallsat's design life.
OMS, established both in the United States and the UK, consists of an experienced team with unique microwave technology and application knowledge. For Lockheed Martin, which has launched more than 150 smallsats, investing in this project aligns with the company's expectations that many future space missions will be flown using hybrid architectures with a mixture of SmallSats and traditional larger satellites in a variety of orbits.
Niels Buus, the GomSpace CEO, said this is an exciting opportunity to demonstrate how GomSpace's flight-proven systems can be tailored into a dedicated solution for OMS that will hopefully prove itself as the building block for OMS' intended constellation.
CEO William Hosack from OMS, added that the company looks forward to working with GomSpace and are truly impressed with their demonstrated capabilities in space and the prospect of leveraging these capabilities in a new 6U platform, adding robustness to the company's supply chain.
Amber Gell, International Advanced Programs Development Manager from Lockheed Martin, noted the company is pleased to be able to bring together this project to help create a state-of-the-art nanosatellite and microwave sensing capabilities.
---