Today's consumers have insatiable appetites for high-quality video on a wide range of devices.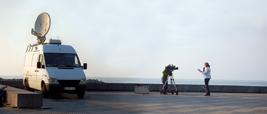 The challenge for broadcasters is that difficulty in anticipating what the viewer's circumstances will be like when a breaking news story or live event is being covered. In particular, some environments have no Internet connection or poor 3G/4G cellular wireless network connections—satellite networks then become an absolute necessity. In other instances, broadcasters may wish to use satellite networks but require additional bandwidth. The advantage of using satellite for live newsgathering is guaranteed bandwidth in environments such as demonstrations and sports events, where 3G/4G networks may have become over-saturated.
To deliver superior-quality coverage of breaking news and live events with speed and agility, broadcasters need portable, cost-effective, and reliable video solutions that can be used at any location around the world. This article explores three ways that AVIWEST, a global provider of video contribution systems, simplifies satellite-based newsgathering for international, national, and regional TV channels; video content operators; and news agencies through its DMNG PRO video uplink system.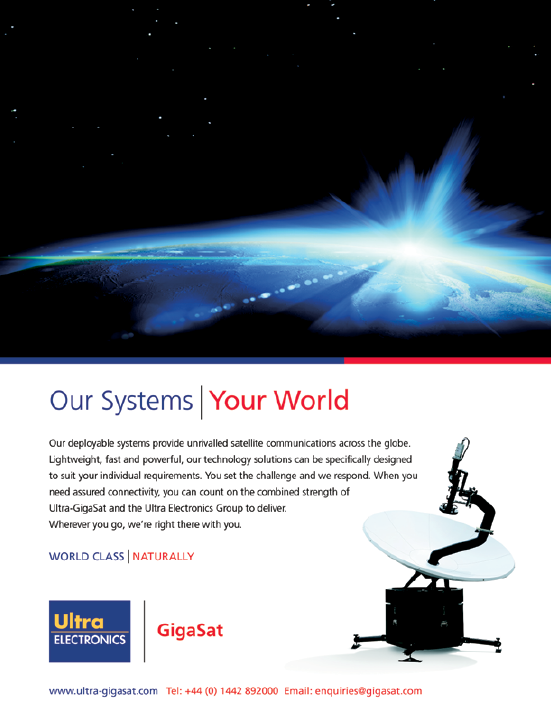 Sophisticated Signal Transmission Technology
The DMNG PRO features multiple cellular connections, a built-in Wi-Fi modem, and best-in-class H.264 video encoders, providing broadcasters with an advanced 3G/4G, Wi-Fi, and satellite video uplink family for newsgathering applications.
Using the DMNG PRO, broadcasters can easily and cost-effectively deliver live SD or HD video via satellite. By bonding together multiple Ka-band or BGAN satellite links, the DMNG PRO gives broadcasters a larger conduit to spread their video content, making it possible to support high-end applications such as streaming at a high frame per second over satellite.
With the DMNG PRO system, broadcasters also have the flexibility to deliver video over Ka-band while using cellular links as a back-up or complementary connection. Under this scenario, broadcasters can start streaming live news or event coverage over cellular connections while driving to a location and then switch over to the Ka-band once the satellite dish is set up. This method of bonding ensures transmission reliability when the performance of the Ka-band decreases, especially in cases of bad weather conditions or due to a decrease in bandwidth because of a congested network.
BGAN Terminal Support
Under certain circumstances, cellular wireless network conditions may be poor or nonexistent. The DMNG PRO180 has broadcasters covered in these environments. Full compatibility with a variety of major portable satellite uplink solutions, such as Inmarsat BGAN, Thuraya, and the Ka-band, is supported.
Recently, AVIWEST formed partnerships with Hughes Network Systems, LLC (HUGHES), and Cobham SATCOM, two of the world's leading providers of broadband satellite networks and services, to improve delivery of video signals over Inmarsat's BGAN mobile satellite network. Thanks to these collaborations, the DMNG PRO now comes integrated with Cobham's EXPLORER 710 and Hughes 9211-HDR BGAN satellite terminals. When used during satellite transmission, the antennas enable the DMNG PRO to compress video content according to the available satellite bit rate to ensure superior video quality.
Through the BGAN terminal, users can connect to Inmarsat's HDR service at streaming broadband speeds of more than 650 Kbps to quickly transmit video and other critical data for broadcasting and other IP-based industry applications. The DMNG PRO system has two Ethernet ports that allows broadcasters to easily bond two BGAN terminals together and achieve streaming rates over 1 Mbps. Plus, deploying and using the solution is quick and easy. The DMNG PRO automatically configures the antenna once a connection has been established via Ethernet, speeding up remote newsgathering. As an added bonus, the DMNG PRO and Cobham/Hughes BGAN terminals are small enough to be carried in a backpack, making it simple to deploy and use anywhere in the world covered by Inmarsat's satellite network.

Optimal Design For In-the-Field Use
When broadcasters are chasing a live news story or sporting event, they need satellite newsgathering equipment that is easy to carry and use. AVIWEST's DMNG PRO is based on a compact, lightweight, and portable design that is perfect for in-the-field use. Weighing about 1 kg, the pocket-sized system is extremely portable. Broadcasters can purchase less equipment and the unit may be moved around as needed. That lowers capital and operational costs.
Flexibility is another cornerstone of the DMNG PRO, which can be easily connected to any professional camera (e.g., SD/HD SDI, analog [BNC] and HDMI) and mounted via V-Mount, Gold Mount, or PAG plates. By providing broadcasters with a video uplink system that is easy to transport, the DMNG PRO speeds up newsgathering operations.
Designed to automatically detect real-time network capabilities, the DMNG PRO is simple to use. Through a user-friendly and intuitive touch-screen interface, the DMNG PRO allows any on-the-go media professional to easily configure and operate the system as well as communicate with the studio through the IFB return channel. The units can also be controlled by the receiver (DMNG Studio), the Management System (DMNG Manager), the DMNG Remote smartphone application, or any device connected to the unit though the network.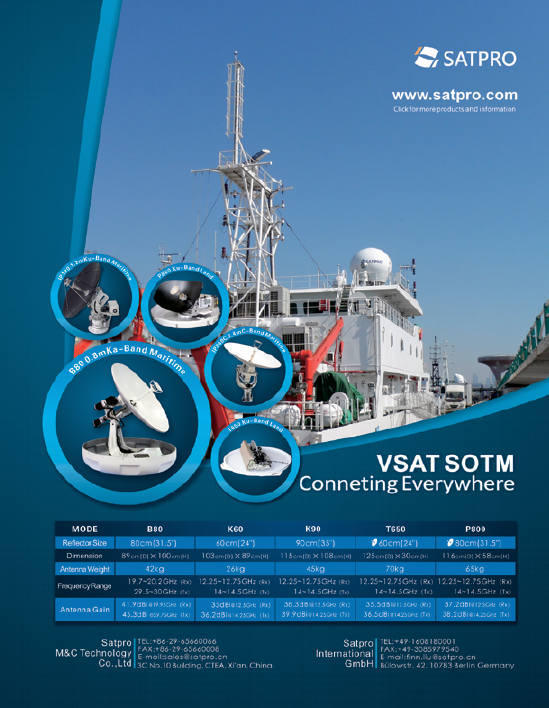 The SNG Solution That Makes Good Sense
When it comes to satellite-based newsgathering equipment, broadcasters need reliability, portability, and flexibility. Through its sophisticated transmission technology, BGAN terminal integration, and lightweight, portable design, AVIWEST's DMNG PRO system is the perfect solution for delivering high-quality live news and events coverage in the most affordable manner possible.
www.aviwest.com/
AVIWEST's video hybrid contribution solutions are distributed in the United States by VidOvation.
Erwan Gasc is the CEO of AVIWEST, and through his leadership and strategic vision, he has helped position the company as a leading provider of video contribution uplink systems for live streaming over bonded 3G/4G cellular networks. Mr. Gasc has extensive managerial and sales experience working in the global broadcast industry for leading technology companies.

Prior to AVIWEST, he was the key account manager for France and North and West Africa at Tandberg Television. He was also the area sales manager for France, Southern Europe, and the Middle East at Thales Broadcast & Multimedia. Mr. Gasc holds a masters degree in telecommunications and signal processing from the Université de Rennes in France.
---
A SatMagazine Conversation with AVIWEST CEO, Erwan Gasc
SatMagazine (SM)
What drew you into the field of digital mobile newsgathering in the first place?
Erwan Gasc
Before founding AVIWEST, I worked in the professional video industry for Tandberg Television (now Ericsson) and Thales Broadcast & Multimedia (now Thomson Video Networks).
The advent of 3G+ technology and its deployment within French cellular networks made me and the other founders of AVIWEST rethink standard video contribution practices and consider the advantages of using cellular networks versus traditional contribution networks. That led us to develop the world's first hardware-based digital mobile news gathering platform, which—at the time—was quite challenging.
SM
In your role as CEO at AVIWEST, what are your main job responsibilities?
Erwan Gasc
As CEO at AVIWEST, I'm involved in all key decision making, from finance to human resources and product strategy. The strength of AVIWEST is based on the innovativeness of our technical solutions and the performance of our products, assuring high satisfaction for customers. Thus, I would say the most critical decisions I make are related to development strategies.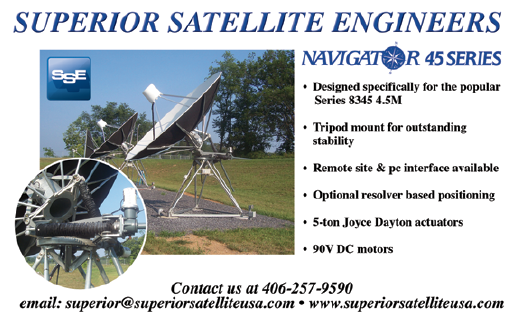 I make it a goal to listen to our customers, watch the evolution of technology, aggregate the ideas raised by our team, and envision future customer needs. These are what define our vision and drive product developments.
SM
How do AVIWEST systems improve broadcasters' ability to capture and deliver live events and news coverage?
Erwan Gasc
Unlike traditional systems that rely on a single managed or unmanaged network, our live video contribution platform enables broadcasters to capture and broadcast live HD or SD video over multiple networks, including bonded 3G/4G cellular wireless, Wi-Fi, Ethernet, and satellite. By providing broadcasters with the capability to bond together multiple IP networks, the DMNG system ensures the delivery of live transmissions even in the midst of unpredictable cellular network conditions.
At IBC2015, we will introduce the DMNG HE4000, a new HEVC 4K contribution video encoder that allows broadcasters to deliver crystal-clear 4K content at low bit rates to meet the growing consumer demand for higher quality video content.
We'll also be showcasing a new grid view for the DMNG Manager server application at IBC2015. This feature simplifies system resource allocation by helping operators to easily route the video streams to one or multiple receivers or CDNs, with simple drag and drop.
These are just a few of the ways that AVIWEST improves upon broadcasters' ability to deliver breaking news and live events coverage. There will also be other enhancements introduced at the show, such as an IP Bridge functionality for the DMNG PRO video uplink system and DMNG Studio. We invite attendees to stop by stand 2.A29 to learn more.
SM
What are the key requirements a broadcaster should look for in a digital mobile newsgathering system?
Erwan Gasc
Breaking news can happen anywhere in the world, making it challenging for broadcasters to predict the remote environment they'll be, the availability of networks, and whether it is conducive to sending live video. Broadcasters should choose a versatile solution that supports the widest range of contribution networks, such as bonded 3G/4G, Wi-Fi, Ethernet, and satellite.
Power consumption, portability, size, and weight are also important parameters to take into account. In addition to the technical requirements, partnering with a technology provider that offers support from a local supplier anywhere in the world is an essential advantage.
SM
What are the current industry trends and how do they impact your company's latest development in digital mobile newsgathering equipment?
Erwan Gasc
Our broadcast customers are requesting technologies that will maximize operational efficiency, improve video quality, and lower costs. Some of the current technology trends we are looking at to achieve this are cloud and HECV.
Our cloud-based solution for delivering breaking news and events coverage offers broadcasters increased flexibility, scalability, and control. Broadcasters like using the cloud because it significantly reduces their CAPEX and OPEX, while enabling the delivery of high-quality live and on-demand video content. For broadcasters looking to provide viewers with superior quality video content on a growing number of devices, we've introduced HEVC encoding technology.
SM
How do you envision the future of digital mobile news gathering?
Erwan Gasc
Viewer generated content is increasingly being used by news channels, and I think that trend will continue. Thanks to the proliferation of smartphones, cloud-based contribution platforms, and 4G networks, anyone can shoot live video with good quality.
---