ViaSat's Mark Dankberg Testifies Before U.S. Senate Committee Regarding Spectrum

U.S. Sen. John Thune (R-S.D.), Chairman of the Senate Committee on Commerce, Science, and Transportation, convened a hearing titled, "The Commercial Satellite Industry: What's Up and What's on the Horizon," on Wednesday, October 25, 2017.
One of the witnesses at this hearing was Mr. Mark Dankberg, the Founder and Chief Executive Officer of ViaSat. His testimony follows...

Chairman Thune, Ranking Member Nelson, and Members of the Committee, I'm Mark Dankberg, co-Founder, Chairman and CEO of ViaSat. Thank you for the chance to testify on the U.S. satellite industry — and the critical role it plays in closing the digital divide, in connecting millions of mobile devices, and in our national defense.
I've lived the American entrepreneurial dream. Since ViaSat started in my house 31 years ago, we've generated billions in revenue, gone public, and created almost 5,000 high-paying jobs.
Just six years ago, we started redefining satellite broadband when it was apparent that existing technology was not up to the task. We designed our first satellite to extend urban-quality broadband services to rural America, airlines, and even Air Force One. That satellite delivered 100 times the capacity of a typical satellite and today provides 25 Mbps speeds to large parts of the nation. Our second generation design, launched this year, doubles that capacity, covers the entire nation, and supports speeds of up to 100 Mbps.
We're now building a third generation design with nationwide-coverage, 1,000 times the capacity of the typical satellite in use today, and support for fiber-like speeds. And we're designing even faster versions.
More capacity means better service. It allows us to keep up with the growing demand for our services, provide even more customers at urban quality offerings, and support the video-streaming services that Cisco estimates will represent 82 percent of internet usage within a few years.
We see the market work. When our service is faster than the competition, people choose ViaSat. This is true not just in the broadband sector, but also in the in-flight WiFi sector.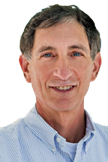 Before us, in-flight WiFi was slow and expensive, and hardly anyone used it. We have developed satellite-delivered WiFi that serves every JetBlue flight — free to every passenger and with enough bandwidth to stream video. It's so popular, there are often more connected devices than passengers. In fact, we connect over two million personal electronic devices per month on airplanes. And we have expanded to United and American fleets.
We've invested heavily to serve Americans that others have left behind. We built our own factory to allow us to do what no one else was doing. And we're actively exporting this American satellite technology around the world.
ViaSat embraces the entrepreneurial spirit and competes with the largest companies in the world. There are now dozens of start-ups in satellite and space. We believe our success played a role in inspiring others. And it is clear that advances in spacecraft and rockets depend on demand from commercial satellite operators like us.
But there's a threat to the ability to continue this American innovation and its ability to serve rural America.

Broadband satellites need spectrum to achieve these goals.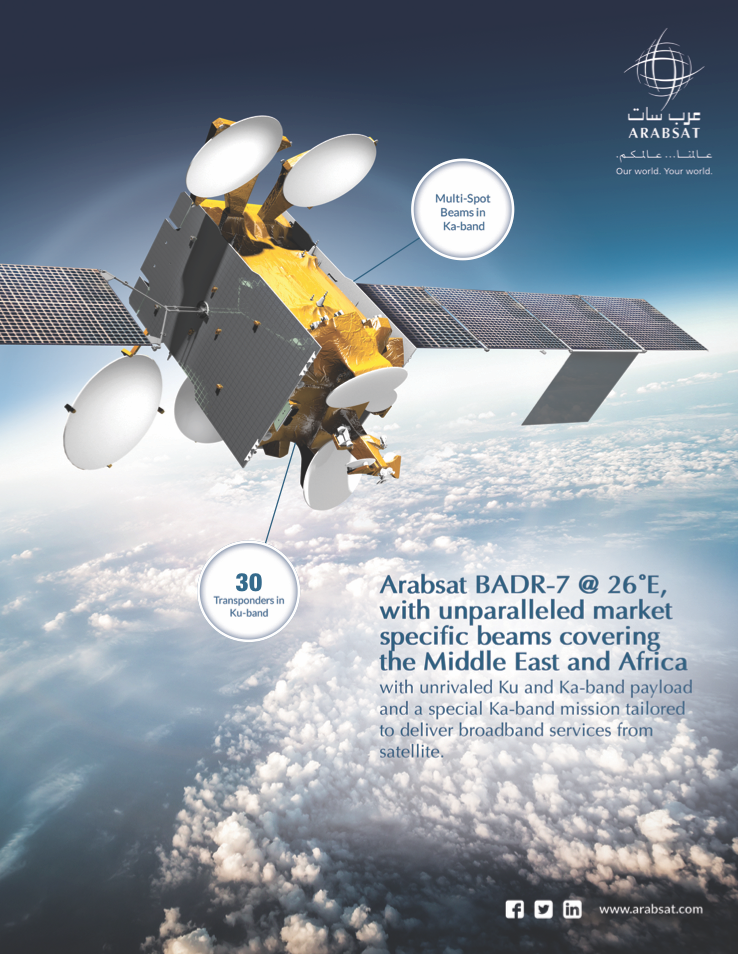 Our technology uses spectrum extremely efficiently. Last year, we helped the FCC open the 28 GHz band for 5G mobile wireless while still enabling growth in satellite broadband, by sharing the same spectrum.
Yet, sadly, the FCC's most recent NPRM would take spectrum long-allocated for satellite growth and make it available almost exclusively for terrestrial wireless operations. This is the 47-52 GHz spectrum that we have been planning to use on our satellites in the next five years. Such a policy decision would pick winners and losers — and stifle competition. The problem is not in accommodating 5G — it's in take spectrum away from competitive satellite services and creating exclusivity by regulation.
There's no technical argument against spectrum sharing. Since there's no technical reason, there's no policy to prevent or limit competition, stifle the ability to bring the best broadband services to American consumers and government users, and foreclose the ability to provide services we can't even imagine today.
In sum, the demand for satellite broadband is at an all-time high, we are providing a service that is comparable to urban offerings, and we're uniquely suited to serving the rural Americans that our competitors have left behind. The key to our ability to continue to innovate and drive developments in American technology is access to adequate spectrum.
ViaSat is committed to serving all of America. We just the need the spectrum to do so.
Thank you for the opportunity to appear before you today to discuss these important issues. I would be pleased to answer any questions you might have.
www.commerce.senate.gov/
www.viasat.com/
---
Teledata's Mobile Backhaul Gets Newtec Product Support
Newtec has announced that their Newtec Dialog® multiservice platform is being used by publicly-owned telecommunications specialist Teledata for hundreds of mobile backhaul (2G, 3G) and banking application sites across Mozambique.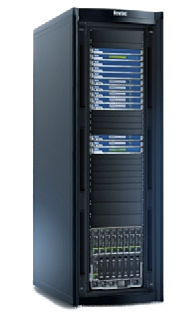 The Newtec Dialog platform, with a HUB 4IF Hub Module (image below) at its core, will power Teledata's cellular backhaul network using Newtec Dialog modems (MDM3310 Satellite Modem, image below).
The platform is also connecting hundreds of ATMs using Newtec's MDM2500 IP Satellite Modem at the remote sites, as well as providing back-up connectivity to improve higher reliability for the regional bank branches.
Teledata selected the platform due to the product's multiservice capabilities and scalability, which enables Teledata to serve numerous markets via a single platform.
Additionally, the jitter and quality of service performances by Newtec Dialog allow Teledata to provide a very high quality backhaul service.
The simple and cost-effective migration from existing technology to the Newtec Dialog platform was also a key factor.
Teledata's services powered by the Newtec Dialog platform will use two spot beams on the Intelsat EpicNG 33e Ku-band HTS.
As well as TDMA and SCPC, Newtec Dialog features the award-winning return link technology Mx-DMA®, which delivers the efficiency of SCPC with the dynamic bandwidth allocation of TDMA.
This means that bandwidth can be changed and adapted on-demand, giving more control and increased efficiency while making it easy to shift capacity to each site as required. This is especially useful for HTS-powered services.
Xavier de Jesus Maria, CEO of Teledata noted that upgrading the firm's networks to a single multiservice platform using Newtec Dialog enables Teledata to simplify day-to-day operations and to deliver reliable connectivity to a large number of sites across Mozambique.
He also said that the scalability of the platform means it can meet the company's needs now and in the future, allowing for flexible operation and the potential to offer improved and additional services for customers.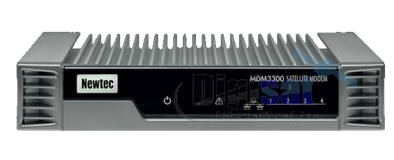 Pieter-Paul Mooijman, Newtec's Regional Sales Director Africa, added that Newtec Dialog's multiservice capabilities and high efficiency have been crucial in the successful commencement of this project, which will deliver significant capacity gains to Teledata by migrating its operations onto a single platform.
Additionally, he added that the flexibility provided by the Mx-DMA return link technology has allowed the company to better manage the bandwidth at its cellular backhaul sites, which will result in significant cost savings.
www.newtec.eu
Please also see the Newtec feature in this issue.
---
Preventing Herd Collisions with Trains — Globalstar to the Reindeer Rescue
Globalstar Europe Satellite Services Ltd, a wholly owned subsidiary of Globalstar Inc. and a leader in satellite messaging and emergency notification technologies, announced that the firm's technology is at the heart of the SaveMyReindeer solution.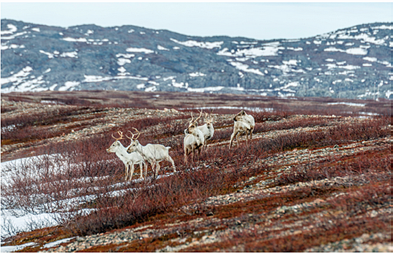 Developed by specialist animal tracking provider FindMy, this IoT solution is designed to prevent trains from colliding with reindeer in Norway's hinterland.
Hundreds of kilometers of Norway's railroads, reaching inside the Arctic Circle, traverse territories inhabited by the region's indigenous Sami people, for whom keeping herds of reindeer as livestock has for millennia been central to their culture and economy. These animals roam free, often migrating into Sweden and Finland.
Each year, trains kill about 6,500 of the Nordic region's 600,000 reindeer, with an estimated loss in livestock of 8.5 million euros.
In 2016, the Norwegian mapping authority, Kartverket, sought a solution as part of the organization's annual hackathon series. FindMy emerged as the winner and SaveMyReindeer was developed as a proof of concept.
FindMy, formerly known as FindMySheep, uses the Globalstar network and the STX3 chipset for their animal tracking collars and services, including SaveMyReindeer.
SaveMyReindeer uses data from the Norwegian Railway Directorate on the real-time location of each train combined with open data from Kartverket to create a moving geo-fence 40 to 50 km around the train.
By comparing the geo-fence area with GPS data from FindMy collars already keeping tabs on reindeer, the system warns train drivers when they are approaching the animals.
Train drivers can either accelerate to get out of the herd's way, slow down or stop the train.
The reindeer owner simultaneously receives an alert on their smartphone warning them that their animals may be in danger, giving them the opportunity to move the herd out of harm's way.
As reindeer are herd animals, any collision with a train can injure as many as 50 of them at a time.
Train conductors are authorized to carry guns to humanely kill any seriously hurt animals, but soon, that will no longer be the case. Now, local authorities will be dispatched to deal with injured animals.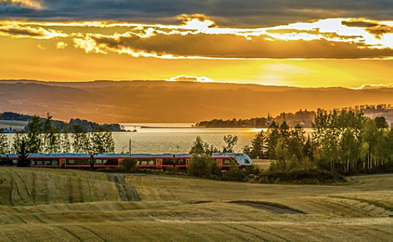 With SaveMyReindeer, Globalstar's satellite network will give these agencies the precise GPS location of the incident so they can reach that area quickly.
As well as fewer reindeer deaths, preventing collisions reduces the impact of trauma on train staff and improves the reliability of the train service.
The SaveMyReindeer system is now being considered for testing elsewhere on the Norwegian national railroad system.
FindMy and Kartverket are also considering how this system could make Norway's highways safer. The solution could feed warnings to smart signs — live electronic displays which indicate optimal speed limits based on current weather conditions and traffic, and which mitigate the dangers of animals roaming onto highways.
"Reindeer husbandry is an ancient and important element of Norway's economy and also hugely significant in the culture of our indigenous people," said Kristin Skjerven, Senior Advisor with Kartverket. "FindMy's IoT solutions are already proven in protecting sheep and cattle and SaveMyReindeer holds even more potential to prevent needless incidents, while helping the nation's railway users suffer fewer disruptions and improving train staff welfare."
Halvor Mjoen, Founder of FindMy, said, "When designing SaveMyReindeer, we knew that only satellite would give us the reach we needed in remote regions. Other requirements were low power consumption and minimal maintenance since reindeer live outdoors year-round. Low cost was also a key requirement to drive higher volumes of collars, and allows us to develop new international markets — Globalstar plays a big part in making all of this possible. Moreover, we have only just scratched the surface as to how IoT can be used; we believe there will be many more meaningful and practical applications."
FindMy was originally established as FindMySheep, a tracking collar system using Globalstar technology to protect free roaming sheep. FindMySheep deployments have since increased to over 30,000 units, with 85 percent worn by sheep, with the remainder protecting reindeer and cattle in Norway, Sweden and Finland.
With hundreds of sheep going missing each year, in 2012 the Norwegian government part-funded an initiative to track farmers' livestock so they could understand what is driving the disappearance of the animals and eliminate any foul play.
This funding enabled FindMySheep AS, a Globalstar Value Added Reseller, to develop their tracking collar, with a back-office application that enables the farmer to visualize the whereabouts of the animals at any given time.
About Globalstar's STX3
Globalstar reduced the size of their Simplex Transmitter Unit (STX) by two-thirds to help customers design and build compact and efficient communications devices.
Using the Globalstar Simplex data network, the STX3 allows information to be transmitted from areas well beyond the reach of reliable cellular coverage around the globe.
The STX3 provides additional opportunities to integrate satellite connectivity into products used for vehicle and asset tracking, remote data reporting and data logger reporting that have limited size requirements.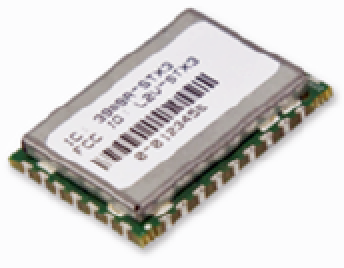 Affordable pricing, low power consumption and the small size make the STX3 satellite transmitter a highly efficient device ready for integration in a wide variety of applications.
The STX3 is a low cost, OEM simplex module that sends one-way data messages via the Globalstar Simplex Network when integrated into a tracking or monitoring device. The STX3 is ideal for delivering remote sensing, tracking and monitoring applications.
Globalstar is a major provider of mobile satellite voice and data services, leveraging the world's most modern mobile satellite communications network.
Customers around the world in industries such as government, emergency management, marine, logging, oil & gas and outdoor recreation rely on Globalstar to conduct their business, maintain peace of mind and access emergency personnel.
Globalstar data solutions are ideal for various asset and personal tracking, data monitoring and SCADA applications.
The company's products include mobile and fixed satellite telephones, the Sat-Fi satellite hotspot, Simplex and Duplex satellite data modems, tracking devices and flexible service packages.
---
Jordan's First Satellite — JY1-SAT — Completes Build with a Royal Touch
HRH Crown Prince Hussein took part in the final touches to the first Jordanian miniature satellite (JY1-SAT) project, a Royal Court statement said.
The JY1- SAT was designed and built by young engineering students in Jordanian universities under the supervision of the Crown Prince Foundation (CPF).
His Highness, who made a visit to the Nanotechnology Institute, participated in the installation of the last piece of the mini satellite, which comes within CPF's "Masar" initiative aimed to guide young people toward space science and related research, and provide training and research opportunities in the field of satellite engineering and design of space missions.
The Masar Initiative at the Jordan University of Science and Technology received the satellite as part of the JY1-SAT program under the Crown Prince Foundation through the Innovation Solutions in Space (ISIS) and AMSAT-UK and AMSAT Netherlands.
The satellite is scheduled to be launched in the first quarter of next year and is designed to achieve educational research objectives in the first place.
The satellite is also aimed to promote the Kingdom to tourists by broadcasting images of touristic and heritage sites, and communicate wirelessly with Earth stations around the world.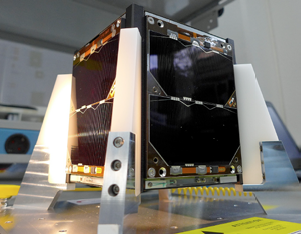 The Crown Prince recorded an audio message at the Nanotechnology Institute, which will be later uploaded to the satellite's memory and broadcast in space, to be available for reception by all terrestrial receivers in the world.
The satellite carries the name JY1-SAT to commemorate His Majesty the Late King Hussein, for his radio call was JY1.
His Highness listened to a presentation by Masar initiative organizer Sanad Haddad who said that the plan was proposed by Jordanian students who participated in the first batch of the cooperation program with NASA.
The interns had suggested the design and launch of the first Jordanian satellite cubesat.
Haddad said that the smallsat is the first Jordanian experience in the space world and the only Arab mini-satellite that was designed and built locally by 19 students, academics and consultants from various engineering fields in Jordanian universities.
The President of The Jordan University of Science and Technology (JUST), Omar Jarrah, briefed the Prince on the university's global and local achievements.
---
Spacecom Returns to SpaceX for Two Satellite Launches
The explosion of SpaceX's Falcon 9 rocket last year that destroyed the Spacecom's Amos 6 Israeli communications satellite has apparently not soured the firm from a new business agreement with SpaceX.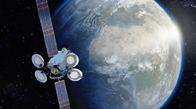 Spacecom Satellite Communications Ltd. (TASE:SCC) has signed two new launch agreements with SpaceX.
The satellites to be launched, the Amos 17 and Amos 8, which will be launched over the next three years, are designed to enable SpaceCom to expand the services it sells.
The Amos 17, which Spacecom purchased from Boeing to replace the Amos 5, will be the first launch. The Amos 5 was lost in space in November 2015 and all contact with it was lost. Russian company JSC Reshetnev built the Amos 5 satellite for Spacecom.
The Amos 17 satellite (artistic rendition above, courtesy of Boeing), with a life expectancy of 19 years, is slotted to launch during the second quarter of 2019.
Under this agreement signed by both firms, the Amos 17 launch will be free of charge, as the Israeli company had already paid for the Amos 6 launch — that event did not occur, due to the explosion two days prior to the launch that was to carry the satellite to orbit.
The second portion of the agreement with SpaceX is focused on Amos 8. This satellite will tackle the tasks that had been previously designed to be handled by Amos 6, that being comms services to areas of Africa.
The Amos 8 launch is scheduled for the second half of 2020 and will also be pushed into orbit by a SpaceX Falcon 9 rocket.
According to Spacecom, the company will pay SpaceX — at most — $62 million for the Amos 8 launch.
SpaceX, according to this agreement, will invest in a third party insurance policy to cover liabilities that may occur for third party damage during the launch, or for any untoward events that may develop during launch preparations for that launch, according to the rules of the U.S. Federal Aviation Authority.
Article sourced from GLOBES.
---