2018 was a year of significant milestones in the venture-backed Space Tech market, with acceleration and innovation in smallsats and launch vehicles.
Strong growth prospects, fueled by a dramatic reduction in the cost of access to space and the exploitation of cloud computing, remain positive.
The near-term outlook for emerging category leaders is favorable, although valuations across the sector will likely soften during 2019, given the broader economic backdrop.
2018 saw a record number of launches and the first successful commercial launch of a venture-backed "small rocket" (Rocket Lab). It was also a year of large VC funding rounds for a diverse set of companies. Noted was the continued push of tech giants into space offering a positive indication of the market potential and maturing of the ecosystem.
This was typified by Amazon's AWS Ground Stations announcement that aims to enable data to be downloaded directly from space into Amazon's cloud computing platform.
---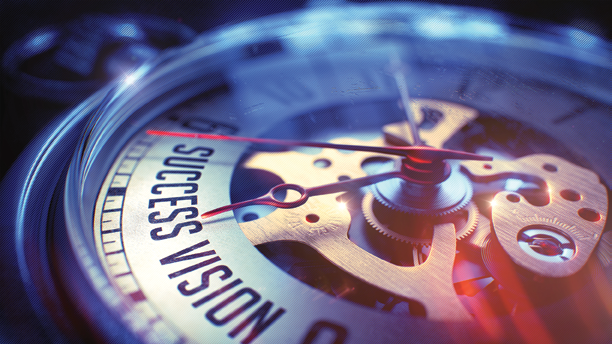 ---
What occurred in 2018 provides a strong foundation for an exciting 2019 — the company expects 2019 to be a record year for venture capital in space, based on the amount invested as well as the number of VCs invested and companies funded.
As a leading specialist Space Tech investor, Seraphim Capital have a unique perspective from seeing all the latest innovations in the space and drone ecosystems around the world. The thoughts from across the company's team regarding the key trends impacting Space Tech start-ups in the coming year have been assembled and here are the predictions for 2019:
Expansion of mega VC rounds for emerging leaders in New Space.
2018 was a breakthrough year with a record number of Space Tech companies raising "mega rounds" of more than $75 million. Seraphim Capital expects to see this trend continue for emerging category leaders during 2019.
While mega rounds were once the preserve of SpaceX and OneWeb, 2018 saw a diverse range of start-ups, from small launch rockets, smallsat constellations, space-based cloud providers to commercial drone and data companies successfully closing large funding rounds. These companies included SpaceFlight Industries ($150 million), Rocket Lab ($140 million), Cloud Constellation ($100 million), iSpace China ($90 million), HyperSat ($85 million) and PrecisionHawk ($75 million).
These investments are a strong validation on both the market potential and commercial progress made by leading players in the ecosystem.
Let the 2019 Consolidation Games begin!
2018 was an active M&A year in space with defense primes and category leaders looking to consolidate their positions through acquisitions.
Defense primes, including Boeing and Lockheed Martin, expanded into smallsats and the consolidation of satellite communications service providers continued with Speedcast's acquisition spree.
In Earth Observation (EO), data providers continued to move up the value chain, with Planet Labs' acquisition of Boundless Spatial and UrtheCast's acquisition of Geosys.
During 2019, expect the consolidation process to pick up steam. Not envisaged is any big IPOs in New Space, as tech companies are typically staying private for a longer period of time. However, do expect category leaders, such as Planet Labs and PrecisionHawk, to leverage their market position and funding to expand into analytics and acquire specific vertical expertise.
Given big exits are likely to remain elusive, expect smaller, early-stage companies to access funding more challenging, should macro-economic drivers lead to a general retrenchment from risk within the investment community.
Mega-constellations and record smallsats will launch. After years of development, OneWeb and SpaceX will begin to deploy their Low Earth Orbit (LEO) mega-constellations in 2019, albeit their full constellation targets will take several more years. Both are planning global coverage to provide internet broadband to the billions of unconnected. Crucially, both still need to define their "go-to-market" strategy and solve the ground segment element of their proposition ahead of commercial roll-out.
Beyond these mega-constellations, record numbers of other smallsat start-ups will successfully reach orbit, including multiple dedicated IoT constellations and potentially the first 'swarms' of the next generation of miniaturized satellites — picosats.
The advent of these constellations of hundreds — if not thousands — of satellites will pose increased risks for space debris. Demand for Space Situational Awareness (SSA), and tracking and removal of debris will accelerate, in the company's view.
Accelerating enterprise adoption of geospatial A.I. analytics and data convergence.
As more satellite data comes online from new EO constellations with a plethora of sensors (SAR, hyperspectral, RF, IR, and so on), coupled with advances in A.I. / machine learning, expect to see an acceleration in the commercial adoption of geospatial analytics. In particular, anticipate that the benefits of SAR's day/night/all-weather imaging capabilities will become increasingly prevalent.
2019 to be a defining year for A.I. in Space Tech, as Fortune 500 companies start to shift from pilots evaluating how to leverage geospatial data within their businesses and toward large-scale "real world" deployments. Such early adoption is likely to be focused initially on using A.I.-led automation to drive cost savings and efficiencies.
Longer term, the convergence of satellite, drone and IoT imagery and location data powered by A.I. will provide powerful tools and insights to drive business' broader digital transformation. Additionally, the polarization of A.I. start-ups will occur, with some stars emerging at the expense of those with technology stacks more reliant on commoditized algorithms.
Space cybersecurity becomes a top priority for governments and companies.
Addressing cybersecurity and the growing vulnerability of mission critical space assets, including satellites, communications equipment, ground stations and data storage from new attack vectors have become increasingly urgent for both government and commercial players.
Interest will grow in new solutions designed to mitigate these threats, such as quantum encryption and embedded security.
Rise of counter-drone solutions opens up new business cases.
2018 brought into sharp contrast the potential threat drones pose to public safety, with recent chaos at Gatwick airport and an alleged attempted assassination of a Latin American President examples of such threats.
Expect growing interest in security and counter-drone solutions. More importantly, regulators and the drone industry are collaborating to ensure safety by piloting Remote ID, Unmanned Traffic Management (UTM) solutions, night missions and Beyond Visual Line of Sight (BVLOS) technologies. This will open up new business cases with more autonomous and complex flight missions.
This to drive should further enterprise market penetration of drone solutions, especially in security, inspection and survey for key vertical markets such as Energy, Construction, Transportation and Insurance.
FANGS take a bigger bite of space-tech ecosystem.
2018 saw a continued push into space by the world's biggest tech companies.
The race intensified between Google and Facebook with stratosphere balloons and solar-powered drones to connect the billions of people around the world still without the internet.
Amazon, also, took aim at disrupting space with the launch of AWS Ground Station, which enables operators to download data from space directly into the Amazon's AWS cloud.
This new business model of pay-as-you-go integrated data services will drive more rapid turnaround and significantly lower cost/barriers to entry for new players.
Expect continued interest in space from tech giants in the coming year with new partnerships, projects and potential acquisitions, all driven by their vision of a connected world of Internet of Things (IoT) and A.I. enabling autonomous systems.
Smallsat launchers — some will skyrocket — others will flame-out.
Rocket Lab became the first venture backed small launcher to complete a successful commercial mission in 2018.
More smallsat launchers (Virgin Orbit, Vector, Firefly and Astra) are targeting orbital launches in 2019.
Seraphim Capital estimates there are close to 100 start-ups looking to address the small launch market of sending potentially thousands of smallsats into space during the coming years. A shake-out is inevitable, as these launchers prove their reliability and launch cadence while vying for market share.
China continues to flex its Space Tech muscles.
For the first time in history, China became the world's top launch provider, with 39 launches in 2018 versus 34 from the U.S.
China's Beidou GPS navigation constellation aims to rival the American (GPS) and European (Galileo) satellite navigation systems and the nation recently achieved the world's first successful landing on the far side of the moon.
In the Space Tech start-up ecosystem, the likes of iSpace, One Space and Landspace already rival western smallsat launchers both in terms of funding and technical capabilities.
In 2019, the expectation is that Chinese start-ups will extend their influence beyond the launch market into all facets of the Space Tech ecosystem, from smallsat manufacturing to constellations.
Near term, the belief is that Chinese space companies will primarily focus on the large and untapped domestic market. Longer term, they could represent serious new competition on a more global basis — simply look at how Chinese drone maker DJI has come to dominate the drone hardware market.
Commercial human spaceflight comes to life.
Fifty years after the Apollo moon landing, 2019 will be the year of commercial human spaceflight.
SpaceX and Boeing are scheduled to fly their demonstration missions to the International Space Station (ISS) as part of NASA's Commercial Crew Development Program.
Space tourism will finally become reality with both Virgin Galactic and Blue Origin preparing their maiden flights on their suborbital vehicles in 2019. Seraphim Capital expects this market to develop fairly slowly over forthcoming years, as pricing will remain cost prohibitive to all save the ultra-high-net worth individuals.
www.seraphimcapital.com
---