Following a report by the government's Broadband Advisory Group, released on January 22, 2003, the Australian government announced the establishment of a national broadband network (NBN) using fiber cables four years later in 2007. Subsequently, the National Broadband Network Corporation was established on April 9, 2009, as a fully government owned corporation.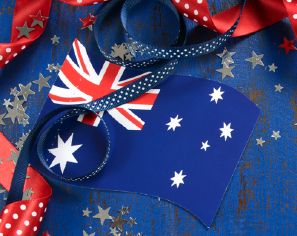 To fully understand this major move by the government, some geographical/demographic facts about Australia should be examined, as well as some of the nation's communications history.
Australia is an island continent with an area of 7,692,024 km2. Currently, Australia has a population of 24 million—that's an average distribution of the population at 2.8 persons per km2. However, 64 percent of the population live in the major cities. The population distribution outside those cities is significantly lower, meaning Australia has a lot of open space—the outback.
Based on information published by the Australian Bureau of Statistics, 86 percent of all households have Internet access, a figure that compares favorably with the level of Internet access in Europe and the United States.
Similar to many other countries, telecommunications in Australia were originally the responsibility of the government. For Australia, that was through the Postmaster's General Department. The means of telecommunications in those early days were telephones and telegrams. Radio, and later television, have always been a mixture of government owned broadcasters and commercial broadcasters.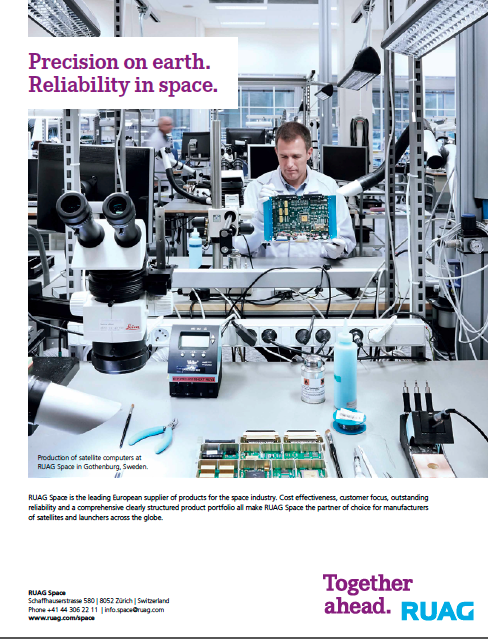 On July 1, 1975, the telecommunications operations of the Postmaster General's Department were split-off as Telecom Australia, but the organization remained owned by the government.
Separately, the government had established the Overseas Telecommunications Commission in 1946, to manage all international telecommunications services into, through and out of Australia. OTC was absorbed by Telecom Australia in 1992.
In 1993, Telecom Australia was renamed as the Telstra Corporation Limited.
Privatized in stages starting in 1997, Telstra is now Australia's largest telecommunications and media company and operates telecommunications networks via landlines and mobile networks. The company markets voice, mobile and Internet access while also involved in the Foxtel pay television and other entertainment products and services.
Since the early 1990's, Telstra has faced competition. The major competitor is Optus, while there are a large number (currently about 50) of smaller operators. Most of these smaller operators, but not Optus, make use of the Telstra fixed network to provide their services.
Optus Communications was formed in 1994 by a consortium of telecommunications and investment companies to take over the assets of the Government-owned AUSSAT Pty Limited that had been established in 1981 to operate the AUSSAT series of communications satellites. Optus Communications spread its holdings into other forms of telecommunications and presented serious competition to Telstra.
To be somewhat independent of the Telstra infrastructure, Optus embarked on the establishment of an interstate Hybrid Fiber Coaxial (HFC) network and a series of exchanges between Optus' interstate network and Telstra's local network. In this manner, the company could provide local and long distance calls to residential customers connected to Telstra's local phone network, with calls then transferred to the Optus network.
Optus also became active in laying fiber optics into major office buildings and industrial areas, as well as offering mobile telephones and other associated communication products.
It 2001, Optus became a wholly owned subsidiary of Singapore's Singtel and the company is now known as Singtel Optus Pty Limited.
Optus continues to operate their own communications satellites.
NBN
As originally conceived, the National Broadband Network (NBN) is a national, wholesale-only, open-access data network using Fiber-to-the-Home (FTTH), sometimes referred to as Fiber-to-the-Premises (FTTP) approach, with use of this network being sold to retail service providers who would then sell Internet access and other services to consumers. The plan was that this network would provide 97 percent coverage for Australia.
On November 26, 2008, Telstra made a proposal to the government to build the National Broadband Network with a network that would cover between 80 to 90 percent of the Australian population who resided in major cities. The proposal was refused by the government, following which Telstra announced their intention to increase speeds on their existing networks.
On June 23, 2011, the government, now represented by NBN, signed an agreement with Telstra whereby Telstra agreed—against payment by the government—to switch their internet customers from the existing copper and hybrid fiber-coaxial networks to FTTH in areas where this technology was installed.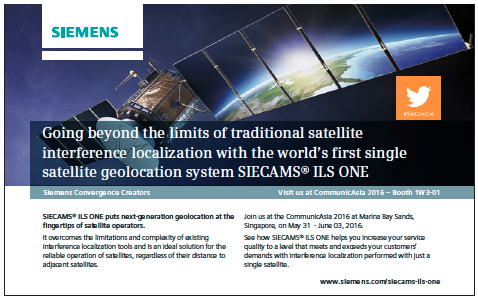 After a change in government in 2013, the new (Liberal/National) government commissioned a strategic review to determine the ideal infrastructure mix to deliver fast broadband across the country as quickly as possible, while also reducing costs. This resulted in a technology mix that was comprised of 20 percent by optical Fiber-to-the-Home (FTTH), 38 percent by existing Fiber-to-the-Node (FTTN), 34 percent by Hybrid Fiber/Coaxial (HFC) cable already deployed by pay-TV companies, and 5 percent Fixed Wireless (FW). The remaining 3 percent were to be reached by satellite.
Based on this, Telstra transferred the ownership of its copper and HFC networks to NBN in December of 2014, allowing NBN to use these networks for their multi-technology rollout.
As such, the NBN network will now consist of…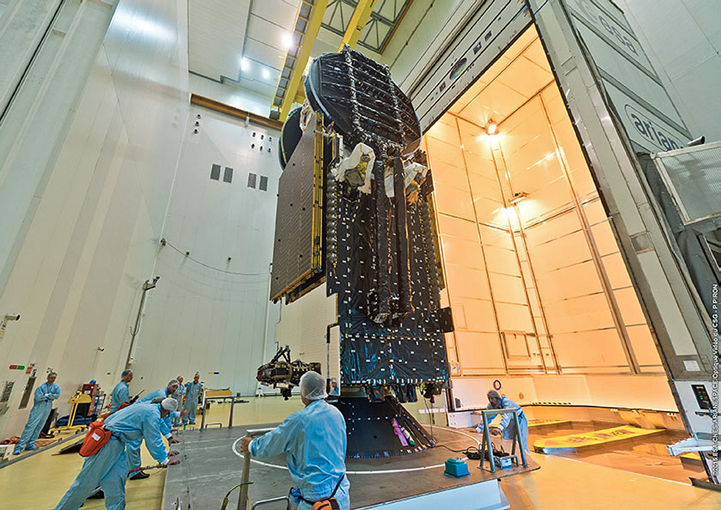 • New development areas that will be serviced outright by FTTH technology
• Established areas where the existing copper lines have been severely affected by groundwater and other factors and that will now be serviced by FTTH technology replacing the copper lines
• Established areas where the existing copper or HFC networks are still efficient and that will be serviced by FTTN technology
• A satellite system to reach consumers outside the main population areas
National coverage map (the grey area represents the 3 percent referred to in the text)
The redesigned network is expected to be fully operational by 2019.
Long term, NBN is planning to provide educational, health and emergency services as well as applications for agriculture, business, and communities to the remote areas using satellite facilities.
Consideration is also being given to In-Flight Connectivity (IFC), a service that is rapidly being adopted by commercial airlines.
NBN Satellites
In the original NBN plan, the intention was for the network to connect 97 percent of Australian homes, schools and workplaces through the fiber network.
To cover the remaining 3 percent, which was comprised of some of the most remote places in Australia as well as the nation's coastal islands and external territories.
Those territories include Norfolk Island, Cocos Island, Christmas Island and Macquarie Island in the Antarctic, the NBN ordered two high-throughput communications satellites from Space Systems/Loral (SS/L) in February of 2012.
In the interim, NBN purchased satellite capacity from Optus and Thailand's IPStar to start interim satellite services on July 1, 2011. These services were limited to customers that were not able to access alternative services.
The first of the two NBN communications satellites was launched on September 30, 2015, and was slotted in a geostationary orbit at 140 degrees East.
The 6440 kg satellite uses the L/S 1300 platform and is fitted with 110 Ka-band transponders that offer 80 gigabits per second of bandwidth, compared to the four to six gigabits per second capacity that is currently available from other satellites servicing Australia.
The satellite sends/receives signals to/from a satellite dish at an Earth station, from where distribution then occurs to a local network. Earth stations have been established at Wolumia (New South Wales), Kalgoorlie (Western Australian), Bourke (New South Wales), Geraldton (Western Australia) and Roma (Queensland)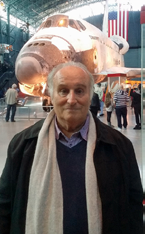 The satellite was initially known as NBN-1A but has since been renamed as Sky Muster-1A. In Australian slang, a 'muster' refers to the gathering of livestock in the outback.
The second satellite is scheduled for launch later in 2016.
Jos Heyman, a retired accountant, is the Managing Director of Tiros Space Information (TSI), an Australian consultancy specializing in the dissemination of information on the scientific exploration and commercial application of space for use by educational as well as commercial organizations.
He has over 40 years of experience in the historical aspects of astronautics and is the editor of the TSI News Bulletin.
Jos Heyman was born in the Netherlands and has been an Australian citizen since 1969.
---