Multinet Pakistan Private Limited (Multinet) is one of the premier infrastructure and communication solution providers for leading carriers and enterprises in the Middle East region and has been providing their services to their customer for more than a decade.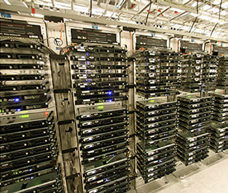 Multinet excels in providing leading edge connectivity solutions to B2B segments over their own digital optic fiber infrastructure that spans more than 107 cities across Pakistan.
Multinet established itself as the connectivity and managed services partner of choice covering all market verticals, including finance, oil and gas, and small and medium-enterprises (SMEs) in the region.
Further, the company has one of the densest customer bases in Pakistan, catering to the communication needs of enterprises of all sizes by providing them with robust and cost effective communication solutions.
Multinet was looking to launch the first satellite arm of its business in early 2015 in order to service customers who could not be reached by its optic fiber infrastructure due to their geographic location.
Multinet needed to provide reliable, cost effective and secure communication services for their rurally located end users, especially businesses in the financial sector, such as rural bank branches, which required secure data centers to host its servers.
Further, Multinet required a partner who would not only provide the satellite communication services required but who would also train its staff on how to successfully operate and run the networks and satellite hubs.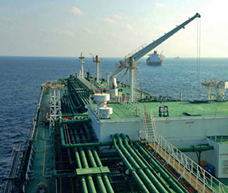 Providing Solutions
SpeedCast has provided VSAT solutions based on new generation satellite communications technologies. To support the required connectivity and service level for the end users based in the most rural areas of Pakistan, SpeedCast deployed two iDirect® Hubs in Pakistan, the first in Karachi and the second in Islamabad.
SpeedCast also developed a training program for Multinet staff to educate them on how to physically operate the hubs and the network as well as providing them with theoretical training surrounding the satellite communication network.
The Impact
As the relationship has developed, SpeedCast is continuing to develop and assist Multinet's strategy, developing a long-term plan to expand the satellite network from an initial 300 remote sites to 2,000 rural sites in Pakistan within three years.
This will be facilitated through the addition of additional geo-redundant hubs. SpeedCast will continue to support Multinet's network with future upgrades and training for their staff as the technology and network advances.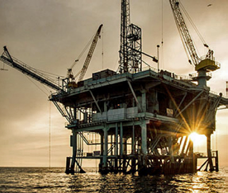 The Results
Through the provisioning of the company's VSAT satellite solutions and industry expertise, SpeedCast has successfully helped to launch Multinet's first venture into the SATCOM services sector.
This is the first time SpeedCast has helped to launch an operator's VSAT operation. The two iDirect hubs that SpeedCast deployed are
geo-redundant and will protect Multinet's end users in rural areas of Pakistan, such as bank branches, from network invasion and natural disasters.
The new SATCOM network has enabled key verticals in Pakistan, such as the financial sector, small and medium enterprises (SMEs) and the oil and gas industry, in more than 300 rural Pakistani locations, to have access to reliable, cost effective and secure communication services.
SpeedCast's training and education has provided Multinet with the expertise necessary to provide best-of-class services for its end users. This deployment demonstrates SpeedCast's commitment to enable its partners to provide high-quality VSAT services anywhere in the world.
speedcast.com
SpeedCast International Limited (ASX: SDA) is a leading global satellite communications and network service provider, offering high-quality managed network services in over 90 countries and a global maritime network serving customers worldwide. With a worldwide network of 33 sales and support offices and 31 teleport operations, SpeedCast has a unique infrastructure to serve the requirements of customers globally. With more than 5,000 links on land and at sea supporting mission critical applications, SpeedCast has distinguished itself with a strong operational expertise and a highly efficient support organization. www.speedcast.com
---