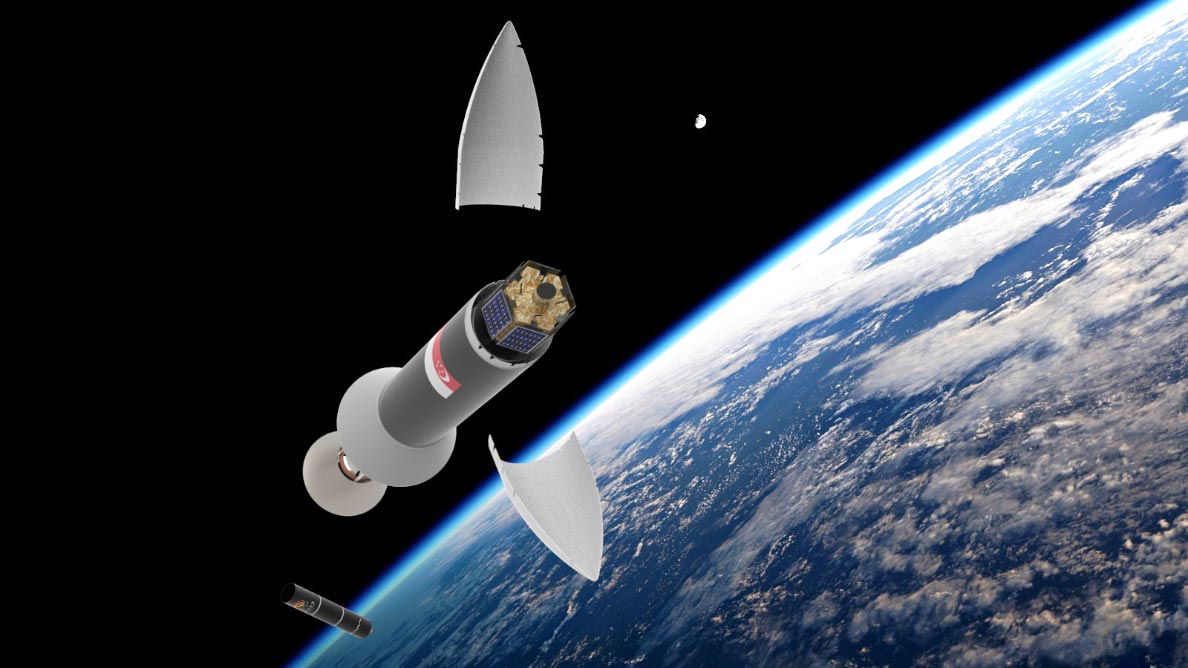 ---
Nestled between Malaysia and Indonesia, the tiny city-state of Singapore is more traditionally associated with semiconductor manufacturing, ship-building, oil refining and aerospace maintenance rather than with satellite launch segment — and yet, despite its compact size, one company believes it can make a dent on the burgeoning smallsat launch segment with its unique approach to both propulsion and launch operations.

Equatorial Space (ESS), aptly named after its home island's one-degree-north geographic location, is working on a sea-launched vehicle affectionately known as Volans, which, just like its constellation namesake, will soar from the ocean and into space. The company believes it can price the rocket at $4.5 million per mission — lower than incumbents, and most importantly, deliver payloads into underserved niches in equatorial Low Earth Orbit (LEO)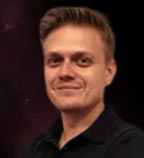 Simon Gwozda
"The benefits of a low-latitude launch site are in the range of inclinations available. Unlike in GEO, plane adjustment maneuvers are very delta-v inefficient in lower altitudes, in order of 1.4 kilometers per-second. That makes access to equatorial LEO, with its high revisit rates with modest constellation sizes, really tough for operators now," explained Simon Gwozdz, the founder and CEO of the two-year old startup company.
"We see a growing interest for these orbits from tropical nations around the globe — which want the 90-or-so minute revisit rates which come from it. At the same time, we will be able to serve the traditional sun-synchronous launches as well," Gwozdz added.
However, the access to equatorial launch sites is not the only ace up the company's sleeve. As Gwozdz explained, the key differentiation is not geographic, but technological.
The Volans, slated for its first flight in late 2021, will become the very first purely hybrid launch vehicle in history — while the solid-fuel and liquid-oxidizer propulsion architecture is not new, it was previously plagued with poor regression rates and structural stability of the solid fuels, such as HTPB and paraffin wax.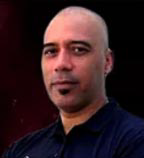 James Anderson
"HRF-1 is our proprietary solid fuel. It's non-toxic, non-explosive but at the same time offers regression rates comparable with that of paraffin wax. The difference is - we don't have to worry about the excessive slivers and complex port geometries that other companies suffer. We can get a very healthy flow rate from a single, circular port which makes the entire system rather straightforward to put together," noted James Anderson, a veteran rocket engineer and the firm's Chief Technical Officer (CTO).
Will it be enough to emerge victorious in the increasingly contested sphere of dedicated launch services?
"Actually, considering the diversity of upcoming missions, I'd expect more segmentation than consolidation in launch services. Depending on the risk tolerance, price point, schedule and orbital flexibility, and naturally - form factor of the satellites, the clients expectation will be just as diverse," stated Gwozdz, "it'll keep us all very busy for years to come."
Yet, technological breakthroughs and advantageous location is not enough to warrant a healthy, space tech, eco-system. Southeast Asia's regulatory framework remains sparse and incomplete, especially in areas as complex as orbital launch licensing. The region's airspace as well as its many, key marine passages are notoriously packed.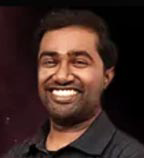 Praveen Ganapathi
Perumal
"We are looking into the regulatory aspect - and luckily, the government is warming up to the idea of having a cut of the global launch market. I'm confident we will collectively work it out before we are ready for our orbital mission," said Praveen Ganapathi Perumal, the Chief Operating Officer (COO) at Equatorial Space. "Most importantly, we need to prove ourselves."
The company is currently gearing towards its inaugural test flight - with a rocket it calls the Low Altitude Demonstrator being readied at its facility in western Singapore.
"While the target apogee isn't too high, just 1,500 meters, the main goal is to demonstrate our guidance, navigation and control system," added Praveen.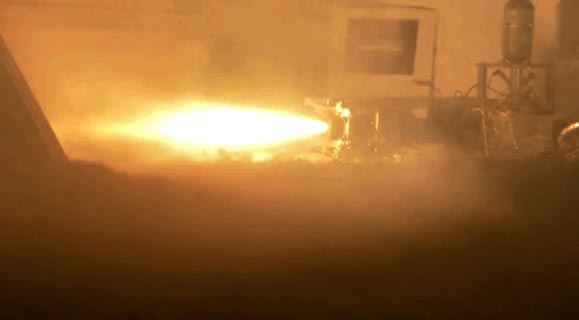 HRF-1 is a unique solid fuel proprietary to ESS that has
undergone five years of testing in ground firings. HRF-1
solves the historical challenges of hybrid rocket propulsion,
and delivers superior and stable performances to enable
this game-changing technology to take flight.
Photo is courtesy
of the company.
Finding an appropriate launch site in a region with little room to spare wasn't easy — the initial attempts to arrange the flight in Thailand encountered some hurdles.
Now, the company is working with a partner company in Malaysia to ensure safe and effective conduct of the upcoming test.
"We often envy teams in the US and Europe for having such a straightforward access to testing ranges ready to accommodate rocket testing. Such activities are still a novelty in Southeast Asia, and it takes quite a bit of effort." said Gwozdz.
Nevertheless, the team remains undeterred in its vision to become the SpaceX of Singapore.
"Unlike most of the prominent companies in business, Equatorial comes from very humble, cash strapped beginnings. Our Low Altitude Demonstrator is a big deal for us, because despite all of that we've managed to build what is, to the best of my knowledge, the very first privately built guided rocket vehicle in the region. While we've got plenty of work left ahead of us, we are quite glad to have come this far," Gwozdz added.
The company has already seen quite some market interest, with Letters of Intent with nearly $100 million in potential value signed with clients in and outside Singapore. But for the team behind the magic, its not only about the money.
"We've grown tired of watching others doing great things in space — we want to be more than spectators, and while our current focus is firmly in the launch segment, our ambitions go far beyond that — we want to play our part in our interplanetary future as much everybody else," confessed Gwozdz, "launchers are, ironically, the low hanging fruit before we reach beyond LEO."
www.equatorialspace.com
---