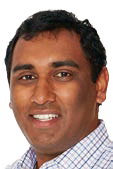 Sunil Nagaraj, Vice President,
Bessemer Venture Partners
Sunil serves as a Board Director for Auth0, Nitrous.IO and Zoosk. He is a board observer at GetInsured, Rocket Lab, Spire and Virtru. Sunil is also closely involved with Bessemer's investments in Box, DocuSign, Simply Measured, Tile and Zapier. His past investments include Twitch (acquired by Amazon), Defense.net (acquired by F5 Networks) and Grow Mobile (acquired by Perion). Prior to joining Bessemer, Sunil was the founder and CEO of Triangulate, a venture-backed online dating startup. Previously, Sunil worked in consulting at Bain & Company, in Cisco's Corporate Development group, and in product management at Microsoft. He has also worked at several early-stage startups (Sendio, ZeeWise, Celito) as a software engineer and in business development. Sunil holds an MBA from Harvard Business School and a BS in Computer Science from the University of North Carolina at Chapel Hill, where he graduated with honors. Sunil is Co-Founder/Co-Chair of the NextGen Board of the Computer History Museum and is Co-Chair of NextGen Partners, the largest pre-partner VC networking group in the Bay Area. He also serves on the board of the San Francisco Amateur Astronomers.
---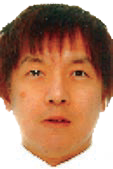 Ryo Nakamura, Director, Business Development Department
Mitsubishi Heavy Industries
Ryo Nakamura is Director, Deputy General Manager, Business Development Department, Space Systems Division, Mitsubishi Heavy Industries. He is fully responsible for sales and marketing of the current H-IIA Launch Services, including next generation Launch vehicles. He also engaged in H-IIA and H-IIB development projects in Japan mainly as a rocket propulsion system engineer. Mr. Nakamura holds an honorary Master Degree in Aeronautics and Astronautics from Tokyo University.
---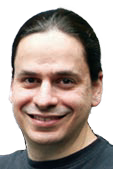 Carlos Niederstrasser, Business Development and Special Initiatives
Orbital ATK
Some of the programs Carlos has supported at Orbital ATK include the Dawn interplanetary spacecraft, the OrbView remote sensing system, and the Cygnus CRS resupply mission. He leads a number of cross-group activities and outreach efforts. Carlos conceived and leads the Orbital Academy—a series of professional development courses taught by and for Orbital ATK employees. He is responsible for Orbital ATK's Warp 10 program, an innovation incubator established for the development of new employee-driven ideas. Prior to joining Orbital ATK, Carlos served as program manager for Stanford's student, built, and managed satellite—OPAL. OPAL's primary mission demonstrated the feasibility of launching multiple picosatellites from a mothership satellite, and served as the direct predecessor to the CubeSat standard. Carlos earned a BSE in Mechanical and Aerospace Engineering from Princeton University, an MS in Aeronautics and Astronautics from Stanford University, and an EAA from Stanford University where he was a National Science Foundation Fellow. He is also a graduate of the International Space University.
---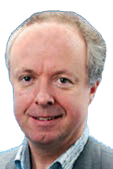 Steve Oldham, Vice President, Strategic Business Development
Space Systems Loral (SSL)
Mr. Oldham leads the business development team, with a focus on small satellites, US government work, and New Space ventures. He played a critical role in establishing SSL's partnership with Google's Terra Bella, formerly Skybox Imaging, and has also driven the company's activity in complex technology demonstrations and LEO satellite programs. Mr. Oldham has been with SSL's parent company MDA for over 20 years, holding a variety of positions in systems engineering, program management, and business development. He was appointed VP and General Manager for Satellite Missions and Robotics in 2007 before moving to focus on mergers and acquisitions in 2011, and he was part of the MDA team that worked on the purchase of SSL in 2012. Mr. Oldham's responsibilities have included major Earth observation programs such as RADARSAT-2, RADARSAT Constellation Mission, and RapidEye. He has also overseen flagship programs such as the Canadarms on the Space Shuttle and the International Space Station. Mr. Oldham holds a bachelor of science degree in mathematics and computer science from the University of Birmingham in England.
---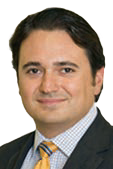 Dara A. Panahy, Partner
Milbank, Tweed, Hadley & McCloy
Dara has been a partner since 2007 and joined Milbank in 1999. His practice focuses on representing clients involved in the aerospace and communications industries. His experience includes representing satellite operators, aerospace manufacturers, launch services providers, communications companies, banks, private equity firms and hedge funds in numerous financings involving public offerings, high yield debt, investment grade bonds, project and vendor financings, mergers and acquisitions, financial restructuring and reorganizations and in negotiating project contracts. His recent representations include numerous commercial satellite and launch services procurements for clients in North America, Europe, the Middle East and Asia. He has been recognized as a leading lawyer in Telecom, Broadcast and Satellite Financing in Chambers USA and The Legal 500. Mr. Panahy speaks fluent Spanish and Farsi.
---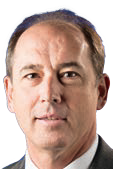 Andrew Petro, Program Executive for Solar Electric Propulsion and Small Spacecraft Technology
NASA
Before coming to NASA Headquarters Andrew worked at the Johnson Space Center in Space Shuttle mission operations and then in Engineering on human space vehicles, orbital debris control, advanced space propulsion, lunar transportation, lunar bases, and Mars exploration. He worked with Russian engineers to adapt the Soyuz spacecraft for use with the International Space Station. As a project manager in the NASA Advanced Space Propulsion Laboratory, he led superconducting magnet and cryocooler technology projects and other efforts supporting demonstration of a plasma rocket engine. While at the Johnson Space Center he also served as Deputy Manager of the In-Situ Resource Utilization Program and as Launch Vehicle Integration Manger for the Mission Operations Directorate.
---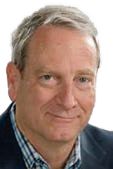 Bruce Pittman, Chief System Engineer
NASA Ames Research Center
Mr. Pittman supports the Emerging Space Office at NASA Headquarters on programs ranging from orbital applications of the International Space Station and other orbiting commercial facilities; low cost, reliable access to space, reusable space infrastructure as well as cis-lunar commercialization. He has been involved in high technology project management and system engineering in a variety of industries for over 30 years. Mr. Pittman has also been a founder and member of the startup team in a number of early growth companies including SpaceHab, Kistler Aerospace, New Focus, Product Factory, Prometheus II Ltd. and Industrial Sound and Motion. Mr. Pittman has a BS in Mechanical/Aerospace Engineering from U. C. Davis and a MS in Engineering Management from Santa Clara University. Mr. Pittman is an Associate Fellow of the American Institute of Aeronautics and Astronautics (AIAA) and is the chairman of the AIAA Commercial Space Group.
---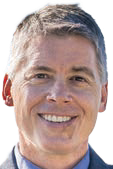 Chris Quilty, President
Quilty Analytics LLC
Quilty Analytics is an independent research and consulting firm that provides strategy, competitive benchmarking, financial analysis, and investment diligence on all aspects of the Satellite and Space industry. Prior to establishing Quilty Analytics in 2016, Chris served as a sell side research analyst with Raymond James for 20 years, publishing hundreds of company-specific, macro, sector, and thematic research reports on the industrial, defense, space, wireless, and communications industries. Chris is widely-acknowledged as the leading Wall Street analyst on the Satellite & Space sector, and has participated in 30 capital markets transactions over the past five years valued at over $2.5 billion. Chris received a BS degree in Systems Engineering from the United States Naval Academy in 1989 and an MBA from the University of Chicago in 1994.
---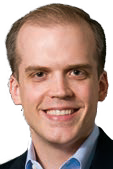 Christopher Richins, Cofounder & CEO
RBC Signals
RBC Signals, a provider of global satellite communication "infrastructure as a service." Richins began his career as an RF Communications Engineer at Boeing Sea Launch, where he supported multiple launch campaigns from the shipbased equatorial launch site. After business school, he completed an internship with SpaceX before joining Bain & Company as a management consultant. Post Bain, Richins held management roles at Arkyd Astronautics (Planetary Resources), Space Angels Network, Expedia, and Applause. Richins earned an MBA from the Darden Graduate School of Business at the University of Virginia as a Jefferson Fellow, a master's degree in Astronautics from the USC, and a bachelor's degree in Electrical Engineering from Brigham Young University.
---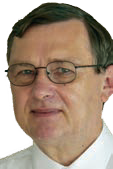 George Romaniuk, Product Line Manager, Space Sector
Aitech Defense Systems, Inc.
During the last three years Mr. Romaniuk was involved mainly in the following programs: Orbcomm Og2, CTS-100 CIS, Orion (two subsystems) working on architecture, parts selection and radiation testing. Previously Mr. Romaniuk was the Director of Research and Development for Music Telecom. In 2006 Mr. Romaniuk joined a start-up Advanced Platform Design. Mr. Romaniuk also worked for Polish Academy of Sciences. In 1993 Mr. Romaniuk started his company Digisys, Inc. and developed a line of UHF and MMDS TV transmitters. Later he joined startup Subspace Communications Inc. as a President and was involved in speech compression using DSP for Voice over Packet applications.
---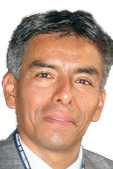 Martin Canales Romero
Consultant
Mr. Martin Canales served as Operations Coordinator of the ESA ISS Columbus Project at the German Space Operation Center (DLR). He has held management positions at start-ups Spectrum SAC and Spectrum ARC GmbH, and has a master degree in aeronautical engineering (former USSR) and postgraduate studies in space engineering (Germany). In 2010 he co-founded "Spectrum ARC GmbH", a start up and small size company, spin-off of the German Aerospace Center and the ESA Business Incubator Center in South Germany. He acts as CEO supporting in project management and being responsible for project acquisition, procurement planning and technical coordination and implementation. Between 2010 and 2013 he worked as project manager for the Peruvian University Consortium on the design and development of a CubeSat as contribution to the QB50 program.
---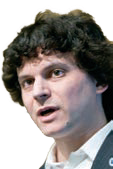 Dr. Alex Saltman, Chief Operating Officer
GeoOptics
Alex oversees operations, business development, marketing and public affairs. Before joining GeoOptics, Alex was the Executive Director of the Commercial Spaceflight Federation, a trade association that represents the dozens of companies that are reinventing the space industry. At CSF he led policy development, lobbying and business operations and spoke to many audiences about the benefits of commercial space. Prior to joining CSF, he was Legislative Director to Congressman Adam Schiff, where he advised on a wide variety of issues, taking a leading role in advancing a NASA Authorization bill as well measures on energy research and development, space exploration funding and nuclear forensics. Alex has a BA from Harvard and a Ph.D. from Stanford, both in Physics.
---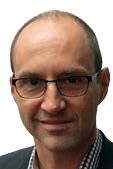 Emmanuel Sauzay, Director, Commercial Space
Airbus Defense and Space, Inc
Emmanuel graduated as an Aerospace Engineer from the Ecole Nationale Superieure de l'Aeronautique et de l'Espace (Toulouse, France) and also holds a master's degree in business administration from Toulouse University. Emmanuel spent most of his career in the Space Systems division of Airbus (formerly Astrium), occupying various positions in spacecraft design and engineering, spacecraft flight operations, program management, business development and sales. Emmanuel is now in charge of commercial space activities for Airbus Defense and Space Inc, the US affiliate of Airbus Defence and Space. He is based in the San Francisco Bay area since August 2015.
---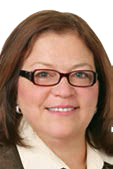 Randy S. Segal, Partner, Co-Lead Satellite Practice
Hogan Lovells
Randy Segal is a global satellite and "frontier technology" transactional lawyer, representing clients in space, UAS (drone), wireless and other disruptive technologies. The scope of representation includes financing, joint ventures, system procurement, technology development, mergers and acquisitions, and international cross-border transactions. Prior to joining the firm, Randy served as general counsel and/or a member of the Board of Directors of a variety of telecommunications and media companies. Randy is a frequent speaker and has written widely on the practical logistics of doing transactions, including a "How To" Guide with respect to Satellite and Hosted Payload Procurements. Randy received her B.S. and M.S. from Cornell University, and her J.D. from Columbia Law School. She is recognized as a top Satellite, Technology, Telecoms and M&A lawyer by Chambers, Legal 100, Legal 500 and Who's Who Legal 100.
---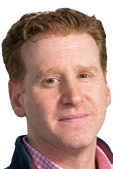 John Serafini, Chief Executive Officer
HawkEye 360
HawkEye 360 is a developer of space-based radio frequency (RF) mapping and analytics capabilities. He previously served as Senior VP of Allied Minds where he led the formation of and the investment into HawkEye 360, along with other Allied Minds companies such as BridgeSat, Federated Wireless, Optio Labs, Percipient Networks, and Whitewood Encryption Systems. John's investment activities and management expertise center upon the intersection of profit-maximizing private capital and the unique requirements and R&D capabilities of the U.S. government. A former Airborne Ranger-qualified US Army infantry officer with duty stations at the 82d Airborne Division & UNCSB-JSA of the Korean DMZ, John holds a BS from the United States Military Academy at West Point, and a MBA and MPA from Harvard University.
---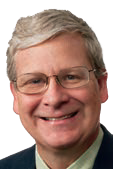 Dr. George F. Sowers, Director, Vice President, Advanced Programs & Chief Scientist
United Launch Alliance (ULA)
Sowers is responsible for assessing product offerings, technology roadmaps, operations concepts, and business models that meet various potential customer future space architecture needs and buying approaches. Prior to this position, Sowers was the VP of Human Launch Services. Before joining ULA, Sowers was director of Business Development for Lockheed Martin Space Systems Company. Sowers previously served as director of Mission Integration for the Atlas program and Chief Systems Engineer and director of the Systems Engineering and Integration Team (SEIT) for Atlas V development. Sowers began his career with Martin Marietta in 1981 as a flight design engineer on the Titan program. Sowers received his Bachelor of Science degree in physics from Georgia Tech in 1980 and his PhD in physics from the University of Colorado in 1988.
---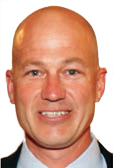 John Stack, Managing Director, Aerospace Leader
The McLean Group Advisory Team
John Stack has 25 years' global strategy, business development and M&A experience focusing on publicly-held and private companies. He previously was VP, Strategy and Business Development and a member of the Senior Leadership Team at Cessna Aircraft Company, where he led the Columbia Aircraft acquisition. Prior to that, he was Director, Strategy Development and International at Textron. During his career, he has led project, M&A and joint venture teams in more than 15 countries in Europe, the Middle East, Africa and Asia, and he lived in Switzerland for more than four years. Mr. Stack holds a degree in Business Administration from Bryant University and an MBA from Fordham University.
---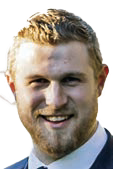 Leon Stepan, Lead Mission Operations Analyst
Planet Labs
Leon leads a team responsible for mission performance and analysis, automating satellite operations, satellite orbit determination and conjunction response. Planet's mission is to image the entire Earth every day, using a large constellation of cubesats in Sun-Synchronous Orbit. Since joining Planet in 2014 he has been involved in the launch and operations of over 50 spacecraft. With 10 years experience in satellite system engineering, he previously worked on simulations and modeling for surveillance systems and cubesat collaborations for Defense and universities in Australia and United States, with applications in space situational awareness. Leon Stepan graduated from University of Sydney with a Bachelor of Aerospace Engineering and Bachelor of Science majoring in Physics. He is also an alumni of the International Space University.
---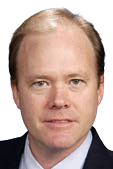 Sid Stewart, Portfolio Manager Satellite Solutions
Harris Corporation
The Satellite Solutions group at Harris provides affordable remote sensing mission solutions to commercial and government customers worldwide. Mr. Stewart joined Harris in 1985 as an electrical engineer. Sid is a recipient of numerous awards including the NASA Space Flight Awareness Award. Mr. Stewart earned a Bachelor of Science degree in Electrical Engineering from Auburn University, a Master of Science degree in Electrical Engineering from the University of Florida, and a Master of Business Administration degree from the Florida Institute of Technology. Mr. Stewart is also a graduate of the Harris Leadership Directions Program at the University of Virginia's Darden School of Business. He is an instructor for numerous Harris internal training programs including Project Engineering, Program Management, Earned Value Management Systems, and Subcontract Program Management.
---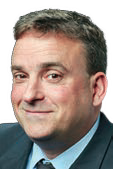 Chris Stott, Founder, Chair & CEO
ManSat
ManSat is the world's first, and now largest, commercial satellite spectrum firm and was also key in founding the multi billion dollar space and satellite industry on the Isle of Man. A founder of the International Institute of Space Commerce, he is also a passionate activist for STEM & STEAM education serving as faculty at the ISU and on the University's Main Board and with the Conrad Foundation, Challenger Centers, and the United Space School. At ISU he teaches entrepreneurialism, networking, and other business topics and is a past Co-Chair of the School of Management and Business. A fellow of the Royal Astronomical Society, Member of the Reform Club, and the International Institute of Space Law, Chris is also a TED'ster and TEDx Curator (ISU, Douglas, and Sugarland). After working in executive positions with Boeing and Lockheed Martin, Chris left Lockheed Martin in 2000 to become an entrepreneur in the space industry before it was trendy.
---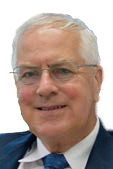 David Strobel, CEO
Space Micro
Mr. Strobel has an MBA from Claremont Graduate School, a BS Systems Management from the University of Southern California, a BS Nuclear Engineering, Cornell University; a BS Astronautical Engineering, US Air Force Academy. Mr. Strobel adds his expertise in technical management of complex technologies for space and space market penetration experience. This was gained during his seven years as President of Space Electronics Inc (SEi) and 18 years at SAIC and Northrop Electronics. He built SEi from a small R&D startup company to over $13M in annual space sales with 125 employees before Maxwell Technologies acquired SEi. He also won the SBA Tibbetts Award, for SBIR excellence; with a focus on rapidly commercializing technologies initiated under SBIR. At Space Electronics Inc Mr. Strobel led four Phase I and two Phase II contracts from NASA, Air Force, and BMDO. He holds six US patents for space radiation shielding and microelectronics, including versions of RADPAK and RADCOAT.
---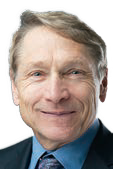 Tom Stroup, President
SIA—Satellite Industry Association
Tom manages the day-to-day operations of SIA, including member communications, staff leadership and organization of SIA sponsored events. Prior to joining SIA, Mr. Stroup was with Shared Spectrum Company (SSC), a leading developer of spectrum intelligence technologies, where he served as CEO. For more than a decade, he served as the President of the Personal Communications Industry Association (PCIA). Previous to his position at SSC, he founded and ran several companies in the technology industry, including Columbia Spectrum Management, P-Com Network Services, CSM Wireless, and SquareLoop. Mr. Stroup holds a BS, summa cum laude, in Public Administration from the University of North Dakota. He is also a graduate of Georgetown University Law Center where he served as Editor of the Georgetown Law Journal.
---
Stig-Are Thrana, US Sales Director and Head of Kongsberg Silicon Valley Office
Kongsberg Satellite Services
Stig-Are Thrana holds a Bachelor degree in Entrepreneurship and Innovation and has been working with professional radio and satellite communication for over 10 years, despite his age. Stig has been one of the intrapreneurs and pioneers of the KSAT lite network—the world largest NewSpace network. Kongsberg Satellite Services is a world leading provider of ground station services for polar orbiting satellites from their uniquely located global ground network, and has over 20 ground stations distributed on all the continents.
---
Dr. Joe Thurgood, Vice President, Corporate Development and Marketing
Hera Systems
Dr. Joe Thurgood is responsible for guiding business development and marketing strategies in preparation for the launch of the company's first micro-satellites in 2017. In his position at Hera Systems, Joe brings over two decades of experience in the field of high-resolution commercial satellite imaging and its application in government and the private sector, with additional expertise in geographic information systems, geospatial imaging and supporting operations. Joe served as vice president of marketing for DigitalGlobe, where he managed marketing communications and PR, and directed programs for all channel and vertical marketing. At Space Imaging, the world's first commercial high-resolution satellite imagery provider, Joe was responsible for product marketing and international market rollout programs. Joe holds a BSc from the University of Glasgow, and a Masters and Ph.D. in remote sensing and image processing from Purdue University.
---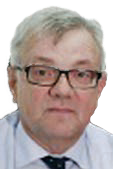 Alexander Tokarev, Deputy General Director, International Affairs
Glavkosmos
Alexander Tokarev is responsible for Glavkosmos development in the international arena bringing more than 25 years' experience of cooperation with foreign partners. Mr Tokarev plays a key role in establishing the position of Glavkosmos as a single point of contact for international cooperation development of the leading space scientific centers of Russia. Previously Alexander occupied different positions at the Ministry for Foreign Affairs of the USSR and Russian Federation.
---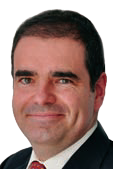 Dr. Miguel A. Vazquez,Managing Director & Co-Founder
DHV Technology
Miguel has been involved in more than 15 projects or missions for small satellites from the foundation of the company in November 2013. DHV Technology has manufactured the solar panels for the Italian satellite UNISAT-6 that was launched from Yasni (Russia) on June 19th 2014. DHV Technology has participated as well in several projects for PocketQubes, 1U, 2U, 3U, 6U and 12U. Miguel is an expert on photovoltaic technology at mass production level, he is Doctor on Physics by Seville University, Master in Renewable Energy by Andalusia International University and Master in Energy Engineering by Seville University. Prior to DHV Technology, Miguel served at Isofoton, S. A. from 2000 to 2013, in different positions. He has developed more than 30 R&D projects funded by the European Commission and Spanish Government and he published over 20 scientific publications at international journals and conferences about industrial photovoltaic technology.
---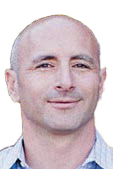 Dr. Marco Villa, President & COO
Tyvak Nano-Satellite Systems
Dr. Villa received his Bachelor's Degree in Aerospace Engineering in 1999 from Politecnico di Milano, Italy. Following a brief stint as a structural analysis at Carlo Gavazzi Space in Milano, Italy, he moved to the United States and earned his Doctoral Degree in Aerospace Engineering in 2005 while also leading a small satellite development project. Dr. Villa also earned his Master's Degree in Engineering Management while working as system engineer and project manager for Swales Aerospace and as a contractor for NASA and the Air Force. In 2007, Dr. Villa joined SpaceX, where he served as Director of Mission Operations. In 2010 Dr. Villa and Max Vozoff founded mv2space LLC, a Business Development, Strategy formulation and support services consultancy. With mv2space, Mr. Villa brings deep experience in strategy formulation and implementation, program management and systems engineering, and has developed advanced financial modeling and analysis tools that, when customized for each client, form the basis for their business plans, strategies and priorities.
---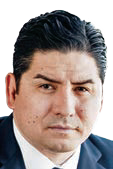 Dirk Wallinger, Chairman & CEO
York Space Systems
Mr. Wallinger leads York's continued focus on delivering ultra-low cost access to Space, and enabling the harnessing of the Space Data Frontier. Mr. Wallinger has successfully executed across a wide range of commercial and Government customers including NASA, USAF, DoD, NRL, NGA, ORS, and DigitalGlobe. During employment with industry leaders including Orbital Sciences, General Dynamics, and Lockheed Martin he led Senior Management market assessments, evaluated new market entrance opportunities, set system pricing, and coordinated proposal strategy and messaging for company critical proposals. Mr. Wallinger's extensive experience includes roles as the Principal Lead System & Subsystem Engineer on multiple space vehicles, including GeoEye1, ORS-1, Fermi Gamma Ray Observatory, NFIRE, and numerous classified programs. Mr. Wallinger holds a Mechanical Engineering degree from the University of Arizona, Summa Cum Laude.
---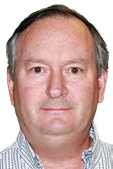 Tony Wilkey, Senior Vice President
AvL Technologies
Tony has the responsibility for US Sales, Marketing and Customer Service. He has 30 years of experience in satellite communications in engineering, sales, program management and general management roles. He began his career at Ford Aerospace in Palo Alto, California (1981-1983) before joining RSI SatCom Technologies (1983-1987, 1992-1995), Georgia Tech Research Institute (1987-1992), COMSAT RSI (1995-1998), and TriPoint Global (1998-2000). Most recently he served as Director of Antenna Systems Business Development for ViaSat (2000-2008) before joining AvL Technologies in 2008.
---