The coronavirus pandemic has had devastating effects on the world and will result in many changes to the way we live – one of which may be a greater understanding of the role of digital technology.
Those companies which had already embraced digital connectivity and had in place successful contingency plans and procedures to enable their business to continue to operate had a distinct head-start when it came to overcoming many of the problems faced by organizations throughout the world.
---

---
From remote working to online shopping to virtual meetings, businesses had to adapt fast in order to continue to operate. For many, this was a steep learning curve, often having to overcome previously held concerns and caution. Looking to the future, as many of these digitized practices become the new normal, it is likely that the way we do business may have changed significantly.
"This viral outbreak happened very suddenly and no-one was prepared for it," said Nabil Ben Soussia, CEO Middle East, Asia and Turkey, IEC Telecom Group. "But next time, people will expect companies to have learned from what has happened and to be more prepared. This will change our whole industry."
Nabil predicted that after this pandemic, a much higher demand for digital solutions will be experienced. Increasing numbers of businesses will look at introducing or increasing digital capacity as they realize the benefits of having robust connections during difficult times.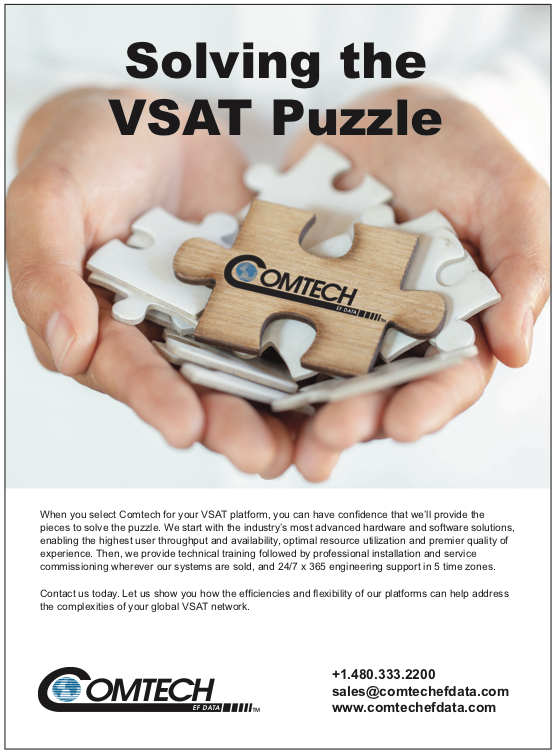 IEC Telecom has seen a signifcant rise in the number of inquiries from new customers as the pandemic has swept across the globe and governments have instigated measures such as travel bans and home quarantine to slow the spread of the invasive virus.
"Digital solutions provide many answers to enable business continuity," Mr Ben Soussia explained. "Being able to keep in touch with staff and customers, to provide the usual services as much as possible is important for economic and welfare purposes. In addition, business users are now seeing how flexible and adaptable digital connectivity solutions can be, enabling them to modify their processes and procedures and even 'think outside the box' to be able to continue their operations despite lockdowns and restrictions around the globe."
Cyber security is particularly important given the number of companies with staff working remotely from home. There have already been a number of instances of cyber-attacks — one of the recent ones occurred at the world's second-largest container line, Mediterranean Shipping Company (MSC). Malware introduced into their system resulted in a shut-down of operations and online services for almost a week. MSC said the outage, which also saw the firm's headquarters servers out of action, was due to "a malware attack based on a engineered targeted vulnerability." Fortunately no data was lost or compromised in this attack.
When connectivity systems go down, research reveals that everyday operations will come to a halt for approximately 38 percent of businesses. Of these, 13 percent immediately start losing money following an outage, while 46 percent will suffer a financial hit after four hours. Meanwhile, the average waiting time for service to resume is six hours.
While larger companies statistically lose the most money and productive hours, the effects of connectivity failure apply to all sized business: big, small and micro. As a general rule of thumb, estimated losses are calculated as the average downtime hours per business multiplied by the cost per productive hour lost.
The average annual cost of loss of connectivity per business is, therefore...
> Solo (1 person) – £41
> Micro (2-9 people) – £527
> Small 10-49 people) – £3 ,950
> Medium (50 – 249) – £15,670
> Large (250+ people) – £497,433
Mr. Ben Soussia commented that the impact of connectivity loss on a business is significant and demonstrates why it is important to have, in place, robust, tested and well-communicated policies and procedures to ensure that everyone understands the importance of good cyber-hygiene.
Robust back-up systems are also being recognized as an essential part of today's business contingency plans. Nowadays, businesses operations are heavily dependent on digital connectivity. For big organizations, even a short-term disconnection may result in huge losses — a reliable satellite link is the perfect solution to ensure continuity of operations at sea or on land.
Satellite back-up systems are built in such a way that, for a modest monthly fee, corporate entities obtain a reliable link that will only be activated if the main network goes down. In effect, it is an insurance policy and the absence of this back-up could result in significant loss should disaster strikes. Industry figures reveal that, if the primary broadband service become disrupted, the cost to a business can be considerable.
In the maritime sector, ship operators and off-shore oil and gas facilities were particularly impacted by port closures, travel bans and compulsory quarantine periods which resulted in workers becoming stranded on board as crew changeovers became impossible.
Mr .Ben Soussia noted that it quickly became apparent that those vessels and facilities with VSAT capability onboard had a distinct advantage, particularly in terms of being able to provide much-needed welfare support for crew. He explained, "Crew who were expecting to be home with their families found themselves working on board for many extra weeks. And seafarers who would usually conduct their online activities ashore during port visits were unable to do so. Quite naturally there was an increased need among crew to be able to keep in touch with home via electronic communication. They wanted to maintain their connection with home – to voice or video call their families, to see if they were well, to support them, to reassure them and to feel close to home at this difficult time."
With seafarers stranded around the world and crew contracts extended for months, IEC Telecom began to receive requests for increased crew communication provision.
"There has been a significant increase in demand," Mr Ben Soussia said. "In recognition for the extra work their seafarers are doing and the fact they are away from home for much longer, many shipping companies have asked us to double the capacity for crew communication."
Thankfully, IEC Telecom's connectivity solutions, such as OneGate, provide the facility for remote upgrades, maintenance and adaption via a digital dashboard. This means that increased consumption and accessibility levels amended remotely, without the need for an engineer to board the vessel / rig. Using its remote access facilities, IEC Telecom has been able to give crew members enhanced online connection, while at the same time increasing the bandwidth speeds to cope with the escalating digital traffic.
Importantly, the built-in and advanced levels of cyber security provided by OneGate means it is also able to ensure that critical functions are protected from crew welfare activities and that the greater risks posed by this significant increase in personal internet use are mitigated.
Mr. Ben Soussia explained that most of IEC Telecom's maritime clients use scratch cards or similar systems to provide crew connectivity on a 'fair access' policy. Restricting crew usage levels usually prevents everyone from accessing the internet at the same time and thereby overloading the vessel's connectivity systems.
With crew stranded onboard for extra time, greater accessibility was needed to carry out the online functions they would have normally have carried out at home or in port, such as paying bills, ordering goods or checking emails and so on. Maritime customers recognized this need and responded to it — asking to double scratch card capacities from 1 to 2 GB, for example.
IEC Telecom's CEO explained that restricting provision typically also has the effect of encouraging the crew to use less bandwidth. For example, they may make a voice call rather than a video call. With the pandemic threatening their families, it is only natural that seafarers would wish to engage in more personal contact with their loved ones via methods such as video calls — making the increase in online access essential to their well-being. In a gesture of support, and in cooperation with Thuraya, IEC Telecom has doubled the bandwidth speed for its customers at no extra charge for the month of April to enable them to provide this essential welfare support for their dedicated crew members.
"We doubled their vessel allowances free of charge for them to give greater access to their crew," said Mr Ben Soussia. "We understood the need for increased use of connectivity solutions at this time. People are worried about their relatives and they also need to do far more tasks online than they ever have done before. They need to have communication and to maintain their connections with home. It's a tough time for everyone and we wanted to do our bit to support the maritime sector during its time of need."
For the vessel operators themselves, there was also a need for greater bandwidth and he added that vessels that were not able to operate normally, not able to dock or carry out their routine maintenance or inspections, needed to prioritize connections with shore staff, particularly with Human Resources teams and those providing support for seafarers.
Again, the virtual dashboard with its capacity to carry out updates, etc., remotely demonstrated its importance. "The more technically advanced users have benefited from already having these systems installed," said Mr Ben Soussia. "In many cases, vessels with advanced connectivity can operate more or less the same as usual because they are able to change their settings remotely and carry out remote maintenance tasks when it was impossible to allow visitors onboard."
A number of crew research projects in recent years have identified crew connectivity as a major influence in the recruitment and retention of seafarers. Robust SATCOM links are seen as an integral component of modern offshore communications.
In the light of the COVID-19 pandemic, this need for connectivity has grown exponentially. Advanced VSAT connectivity with as many as 8 Mbps of bandwidth facilitate a full spectrum of online communication, including voice calls, email, internet browsing, teleconferencing, telemedicine, e-learning and much more. Even for smaller vessels that are unable to install VSAT, there are now reliable and flexible L-band solutions, such as Thuraya Orion Edge, Iridium Certus and Inmarsat's Fleet Broadband, which provide a stable signal in the range of 250 to 700 Kbps.
With this realization, post COVID-19, of the vital role connectivity plays in the smooth running of business operations throughout the maritime community, and wider, it is certain that robust back-up systems will also become a must-have for many companies.
IEC Telecom also provides robust satellite communications systems for use in remote areas and challenging terrain, particularly, in the humanitarian aid sector where the demand for connectivity has grown. Refugee camps across the world have been seriously impacted by the Covid-19 pandemic. The importance of vulnerable communities such as these having full access to mobile data and telecommunications, including legal access to sim cards, was stressed by 26 international humanitarian agencies who stressed refugees, displaced populations, conflict-affected and host-communities should be able to use connectivity to access life-saving information about Covid-19. A Refugees International report, urged governments to lift any phone and internet restrictions that are sometimes imposed on camps and can limit communication.
Some 2.6 million people live in refugee camps around the world and the average length of stay is 17 years. Refugee communities face additional challenges due to their high population density, limited access to clean water and hygiene materials, and a lack of access to quality healthcare with the capacity to test and treat cases of COVID-19. These conditions significantly increase the risk of fast transmission and a high mortality rate. Basic public health measures, such as social distancing, proper hand hygiene, and self-isolation are not possible or extremely difficult to implement in refugee camps.
Telecommunications are an essential tool in efforts to slow transmission and ensure appropriate care. Effective access to internet and telecommunications channels ensure humanitarian teams have access to the latest scientific evidence and information in real-time. They are also an important factor in the prompt medical evacuation of patients requiring hospital treatment.
Humanitarian teams have also been impacted by movement and access restrictions and SATCOM communications are playing an important role in enabling teams to provide services remotely to refugee communities. The effective provision of remote hygiene, protection, education and psychosocial support services is not possible without access to mobile data. As stated by UNHCR in Bangladesh: "Communication is key to the timely and effective management of this situation."
Responding to the needs of its humanitarian customers, IEC Telecom has just launched a new solution, OneGate Aid Compact. Agile, lightweight, and easy to install, OneGate Aid provides first responders with full control over their network. OneGate Aid ensures field workers can stay connected at all times by its seamless failover from a GSM to satellite link, using the best cost routing. Thanks to OneGate's virtual operating platform, IT specialists from HQ are able to access the field network remotely to perform regular maintenance as well as pro-actively respond to any technical issues as and when the need arise.
For aid agencies and remote workforces OneGate Compact Aid offers the opportunity of seamless and unfailing communication in real time, whether that be live updates, data transfer, medical reports etc – all without the need to rely on local infrastructure. In addition they can benefit from:
Telemedicine: field doctors can consult in real time with leading experts abroad, which is especially useful for severe cases requiring immediate response
Logistics: team can directly order urgent or extra supplies and track delivery status, especially in times of crisis such as the Covid-19 pandemic
Mobility: depending on mission needs OneGate Compact Aid can be used as a vehicular solution, supporting network performance on the go, or a portable solution for stationary use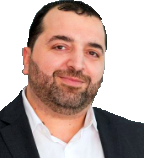 As Nabil Ben Soussia observed, "In challenging times communication is vital. We have been privileged to be able to support customers in many sectors throughout the world as they have worked to overcome the difficulties caused by the pandemic and we will be here to provide solutions as the world recovers and evolves, perhaps discovering new ways of being connected."
iec-telecom.com
---
---