Dave Rehbehn is responsible for global marketing of Hughes broadband products and services. In this capacity, he develops Hughes market strategy, including product and service offerings, and is responsible for the strategic direction for the Hughes international sales force. Mr. Rehbehn works extensively with end-users and service operators to track market trends, including application and business developments, and their impact on networking solutions. Mr. Rehbehn has more than 26 years of experience in the satellite arena including business development for the Hughes set-top box product family, as well as the Hughes consumer internet service business.
---
Mr. Rehbehn, would you tell us about the Hughes JUPITER System?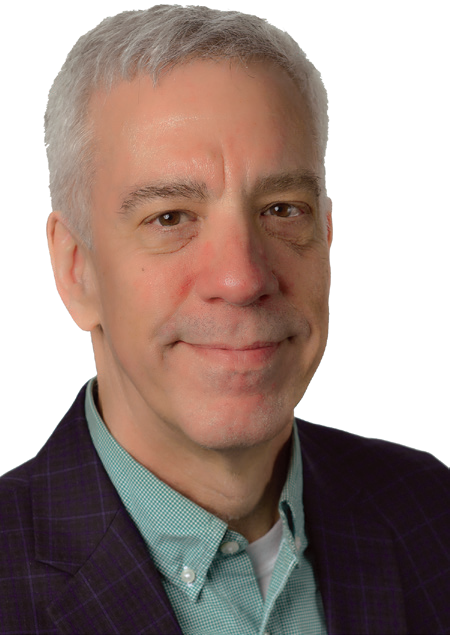 Dave Rehbehn (DR)
The Hughes JUPITER™ System is Hughes' VSAT platform for broadband services delivered over both conventional and High-Throughput Satellites (HTS). It's a complete solution consisting of operational gateways, customer premise equipment (comprised of antenna, radio and modem/router) and network management system. The latter includes Business and Operational Support Systems (OSS) to support a wide range of applications across consumer, enterprise and government markets and scaled for anywhere from tens to hundreds — and even hundreds of thousands — of VSATs.
Designed with the DVB-S2X industry standard, the Hughes JUPITER System enables high capacity and efficiency for any satellite broadband implementation — such as enterprise networks, cellular backhaul, Community Wi-Fi, aero or maritime mobility, VoIP, MPLS (multi-protocol label switching) network services and more.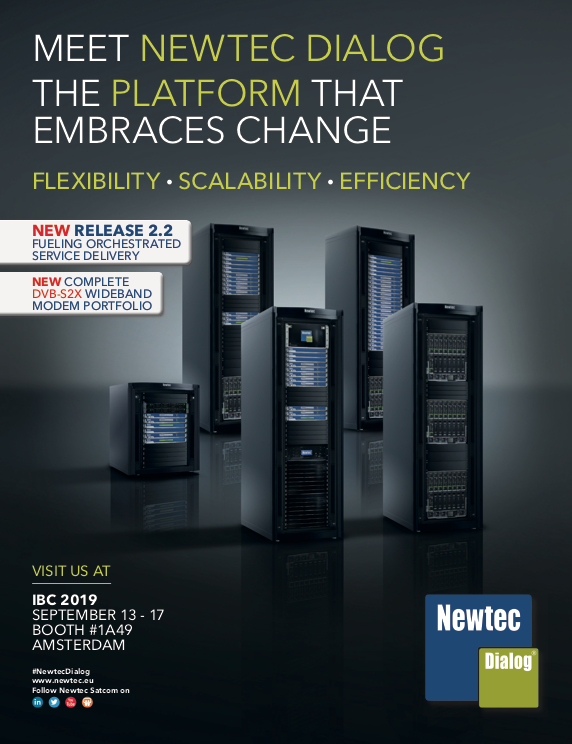 Hughes is continuously innovating the technologies underpinning JUPITER, upgrading performance levels and reducing costs. To date, JUPITER has been chosen by operators on six continents and powers services over more than 40 satellites — whether in C-, Ku-
or Ka-band.
Operators know they can depend on JUPITER technology because we deploy it as part of our own services. JUPITER System technology is built into the Hughes satellite fleet made up of JUPITER 1 and 2 (designated EchoStar XVII and XIX, respectively), and our hosted payloads, Hughes 63 West and Hughes 65 West. This Ka-band fleet delivers the company's flagship HughesNet® satellite internet service to over 1.3 million subscribers across the Americas. We are currently at work on the JUPITER 3 satellite, which will bring more than 500 gigabits per second of capacity to the fleet, enabling individual service plans of up to 100 Mbps down.
The Hughes JUPITER System has won an array of awards and is the system of choice for many HTS and other operators globally. What sets the JUPITER System apart, and why is it so popular with a variety of operators?
DR
The JUPITER System continues to set the industry standard for satellite broadband networks. Our foundational technology is the powerful JUPITER System on a Chip (SoC), a custom-designed VLSI processor employing a multi-core architecture that enables 300 Mbps of throughput on every terminal of the JUPITER family. Employing advanced DVB-S2X technology, JUPITER supports acceleration of as many as 16,000 simultaneous TCP sessions, which optimizes multi-user applications such as Community Wi-Fi and cellular backhaul.
JUPITER mobility terminals are capable of roaming among JUPITER-equipped operators — opening new possibilities for aero and maritime applications. Conventional satellite operators appreciate the ability to operate over multiple satellites, namely Ka-, Ku- or
C-Band, and to achieve efficiencies from Layer 1 up to the application layer. In addition, support for Layer 2 transport services enables seamless integration of satellite with terrestrial services, of particular importance for cellular backhaul and other hybrid satellite/cellular applications.
---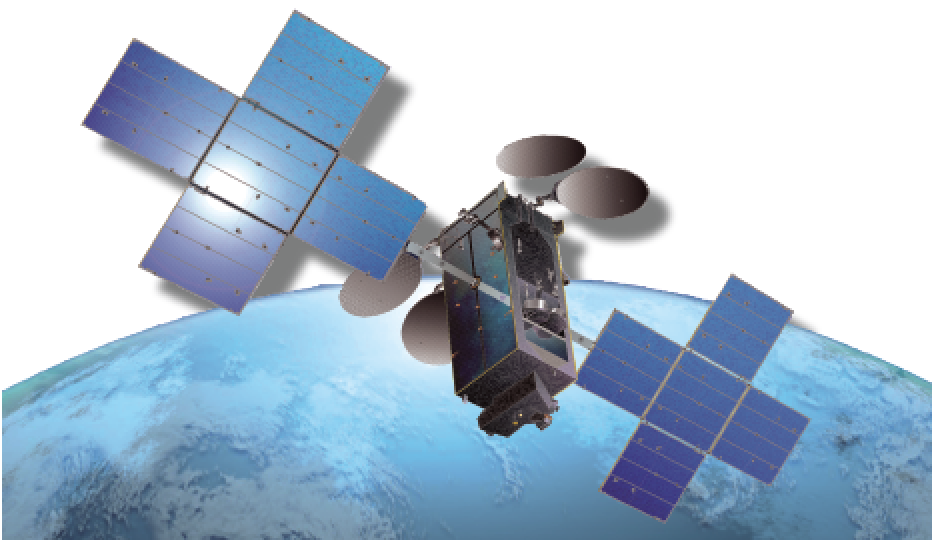 ---

Is the JUPITER System the Hughes platform of the future? How has it evolved over time?
DR
Hughes continues to invest in the JUPITER System, pushing the limit of what's possible with every evolution. Last year, we doubled the throughput of our HT terminals, expanded and enhanced support for maritime applications and added a Rapid In-route Parsing and Prioritization Scheme for fast HTTPS browsing. We also provided a significant throughput speed increase for the JUPITER Aero System, which now supports over 600 Mbps to each aircraft.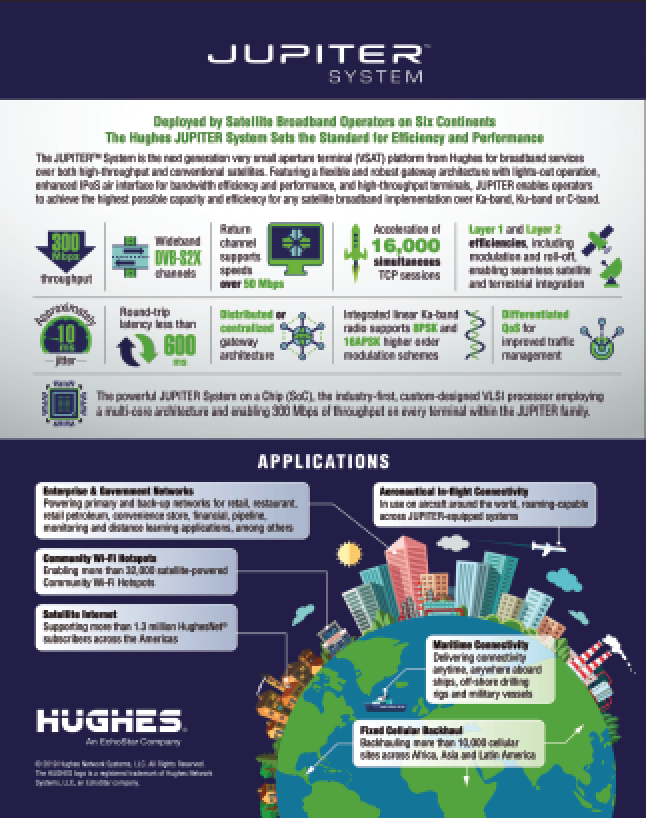 This year, we introduced a newly designed, cost-effective Ka-band radio that enables the JUPITER System to support both 8PSK and 16APSK higher order modulation schemes, yielding more bits per Hertz. That, combined with reduced spacing of the return channel, results in higher bandwidth efficiency and lower service cost for operators. Additional new features include the aforementioned Layer 2 support, enabling operators to integrate satellite and terrestrial offerings seamlessly, plus support for mobility roaming among JUPITER-equipped operators offering aero and maritime services.
Hughes is committed to providing an affordable solution that is a future-proof platform for operators looking to maintain a return on their equipment investment. We like to think of JUPITER as the platform of the future, today.
One of the notable recent partnerships you've announced is your relationship with OneWeb. How will the JUPITER System support OneWeb and other LEO satellites?
DR
Hughes is developing the gateways to support the OneWeb Low Earth Orbit (LEO) satellite constellation. The gateways feature multiple tracking antennas to support operation and handoff of high-speed user traffic to and from the LEO satellites, as well as a custom switching complex, outdoor modems and power amplifiers. Each gateway will handle up to an unprecedented and seamless 10,000 terminal hand-offs per second — a technological and engineering breakthrough.
The OneWeb partnership represents just one of several LEO ground network systems that we have developed. For example, we also provided ground systems for LEO Mobile Satellite Service (MSS) providers Globalstar and Iridium. Our experience and leadership with the JUPITER System has clearly established Hughes as a leading network provider on which operators know they can depend, no matter the satellite architecture — Geostationary, LEO MEO or MSS.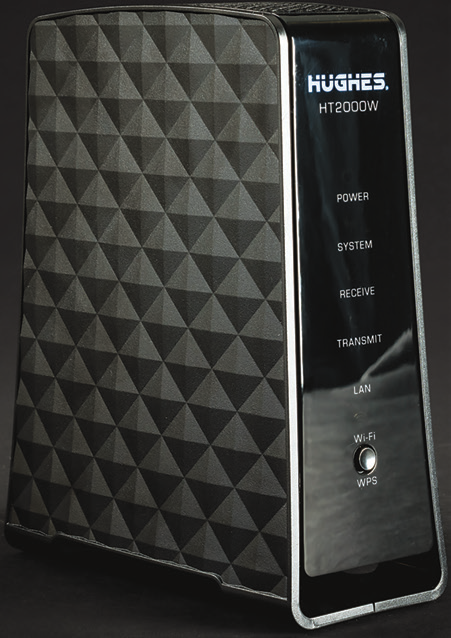 The Hughes HT2000 satellite
terminal.
Tell us more about the ways the JUPITER System enables aero connectivity and roaming.
DR
Hughes has been providing in-flight connectivity (IFC) technology for commercial, government and private aircrafts for more than a decade. Our aeronautical solutions are on-board more than 1,100 aircraft today, including those owned and operated by Southwest Airlines, Norwegian Air Shuttle, IcelandAir, Air France and FlyDubai.
The dual-band JUPITER aeronautical terminal incorporates a highly advanced Modem Manager (MODMAN) along with an option for a dual Ka-band and Ku-band antenna and is fully compatible with both wide-beam and spot-beam satellites, supporting rapid switching between beams and satellites. With this approach and because of the vast reach of the system, any airline service provider (ASP) operating on the Hughes JUPITER system can provide gate-to-gate uninterrupted service for flights traveling from one part of the world to another.
www.hughes.com/technologies/broadband-satellite-systems/jupiter-system
---