As the world struggles with an unprecedented number of natural disasters as well as growing food and energy security challenges, governments are under growing pressure to come up with effective, tangible solutions. The total damages caused by natural calamities last year surpassed $1.4 trillion — and this figure is set to go up next year.
More than 26 percent of the damages in the agriculture sector in 2019 have been attributed to climate-related disasters. Further complicating matters is the looming danger of water-resource depletion. According to available data, over 80 percent of the global population is affected by serious water security risks.
---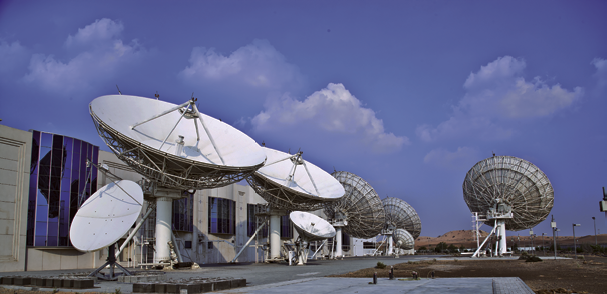 ---
Such alarming scenarios call for strengthening sectoral planning and increasing investments in overall disaster risk reduction planning and management. In hindsight, most of the prevailing problems can be resolved through predictive analytics, monitoring and reporting mechanisms that are mostly driven by Internet of Things (IoT). Connected technologies cannot stop disasters from happening, but can be very effective in disaster preparedness, such as forecasts and early warning systems. In many ways, IoT compensates for a poor infrastructure that puts developing and emerging countries in a particularly vulnerable position.
The Growing Domination of IoT
From a mere concept a few years ago, IoT has emerged as a key mainstream business case. Environment, weather, agriculture, distribution or logistics, manufacturing, transportation, green energy are some of the key verticals that are now serviced by IoT. Some estimate that the number of connected devices will already have reached 50 billion connections by 2020, with a predicted economic impact of $11 trillion. Globally, manufacturing operations represent the main spending IoT use case that is expected to touch US$ 178 billion by 2025.
In transportation, freight monitoring represents an IoT spending of $78 billion, making it the second largest IoT use case from a spending perspective. In utilities, investments in smart grid for electricity and gas total $57.8 billion. Keeping in mind that total utilities spending in utilities is $69 billion, this is a significant portion, to say the least.
In order to exploit this enormous market potential, IoT companies require adaptive communication networks that cater to niche requirements and have the capabilities to sustain exponential growth.
Satellites are a Game-Changer
The existing technologies and terrestrial communication networks are largely inadequate to cater to the burgeoning IoT market demand. Even though 5G is right around the corner, the next generation of cellular mobile networks will definitely not fit every need. However, satellites hold a lot of promise. They can handle a majority of IoT operations — across vast, diverse geographies —- drastically reducing the amount of investment needed in the sector. Satellites do not require costly ground-based infrastructure support. Currently, they claim less than one percent of the overall IoT market. However, the satellite M2M/IoT global market is expected to touch 6.8 million devices globally by 2026, presenting a tremendous opportunity worth $ 1.1 billion in retail revenue.
Of late, there is a lot of momentum in the satellite IoT/M2M segment by high-tech companies that understand the value and economics of the satellite business. Earlier, large high-cost, power-hungry terminals and exorbitant service charges for price-sensitive applications deterred IoT developers from using satellite systems. However, maturing underlying technologies are making Satellite IoT extremely cost-effective and easier to implement - opening the door for manufacturers and investors to seize new opportunities and benefit from radically new IoT applications.
---

---
1. Convergence of GEO, MEO and LEO satellite systems
While the IoT market contends with a confusing array of terrestrial low-power wide-area (LPWA) connectivity options, new space-based satellite systems are poised to take a big share in the coming years. As these ecosystems evolve, potential applications will not be constrained to a single orbit. Constellations are already operating together across orbits today, and as we move forward, we will see even more value created by optimized routing of traffic over multi-orbit networks/
For example, MEO constellations that use software-defined networking have the ability to automatically failover to GEO satellites for backup broadband services. A convergence of LEO, MEO, GEO is likely to be seen, and even terrestrial technologies, in order to meet the low latency and gigabit connectivity requirements of native 5G networks that enable effective deployment of IoT technologies.
One thing is apparent — the developing, multi-orbit, satellite universe is set to play a crucial role in delivering unparalleled broadband access to connect the world through IoT.
2. Low-cost chipsets, smaller devices
The internet of things (IoT) space is very agile and disruptive, given the relatively low-cost and collaborative development community. To encourage them further, operators are taking an end-to-end approach by packaging development tools including APIs, templates, chipsets and other systems with network connectivity and management platform service offerings, giving developers flexibility to select the positioning technology that suits their requirements for accuracy and cost.
Smaller, energy-efficient chipsets enable designers to shrink terminals, increasing portability while maintaining the same battery life as the larger devices that came before. Innovations like these allow companies to benefit from cutting-edge technology in a way that makes sense.
3. Adoption of common NB-IoT standards
NB-IoT is a new cellular radio access technology specified by 3GPP in Release 13 to address the fast-expanding market for LPWAN (Low Power Wide Area) connectivity. The mobile industry is now establishing NB-IoT as a global coverage solution that enables customers, such as application service providers, to deploy and operate their services worldwide. The setup of NB-IoT data architecture and key features can greatly improve the performance of a NB-IoT device, its cost-effectiveness and even its ability to roam.
L-Band Reigns Supreme
Spectrum is important, as it affects terminal size and output. In spite of new entrants, the low frequency L-band is widely preferred for IoT platforms, enabling critical applications such as fleet management, remote tracking and monitoring of mobile assets. Its networks are less prone to disruptions, providing reliable services even in unstable weather conditions. L-band has a wider beam width, and hence does not require a high-quality antenna with accurate directionality that is mandatory for higher bands. As a result, IoT/M2M services are cost-effective, easier to process, with the hardware consisting of easy-to-use devices that can be configured out of the box.
Breakthrough Capabilities are Already Available
As service providers reinvent the wheel in order to cater to soaring demand, it must be pointed out that the sought-after capabilities have been available for quite some time now. The L-band operator Thuraya already has a compelling range of convergence, smaller terminals, mobility and Satellite-GSM roaming capabilities for reliable IoT connectivity in four continents. Thuraya supports data capture across a wide range of data protocols, including narrowband IP, circuit switched data (CSD) and short messaging service (SMS).

With more than 395 roaming agreements in 161 countries, Thuraya is the only L-band service provider to collaborate with Mobile Network Operators (MNO). As a result, it is able to offer dual-mode capability, besides satellite coverage, that switches seamlessly between satellite and 3G to optimize connectivity options.
Thuraya is now looking forward to bringing ultra-low-cost Satellite IoT to the market to address the many applications that have now become viable at a previously unheard-of price point.

Rashid Baba is the Vice President of Product and Business Operations at Thuraya, heading commercial activities including sales, product management, marketing and communications. He is responsible for ensuring that Thuraya stays at the forefront of product innovation in the mobile satellite services (MSS) industry and continues its momentum of growth.
A seasoned telecommunications executive, Rashid has more than 20 years' experience working with leading organizations in the sector. His expertise lies in developing and executing the commercial strategy, introducing innovative products and services and establishing strategic commercial partnerships. Prior to Thuraya, he worked with Tata Communications where he was leading their mobile satellite services portfolio. Rashid holds a Masters of Business Administration from the University of Kashmir. rashid.bab@thuraya.com
---