There are some extremely confusing messages from equity analysists and researchers as to the overall prospects for the satellite industry in regard to DTH transmissions and how soon those transmissions might be replaced by OTT 'narrowcasters'.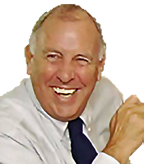 In example, a recent report from Northern Sky Research (NSR) talks about satellite Video being "in a state of flux," despite its traditional long-term contracts and capacity growth (seemingly) ever continuing. NSR's recently released Linear TV via Satellite, 9th Edition report found that an additional 12,200 new channels will be broadcast in 2026 over 2016 levels on both DTH and Video Distribution. "However, growth will not be spread evenly across the regions, with significant variation in changes in channel counts between developed and under-developed regions; i.e. mature vs non-mature video markets," said the report.
The NSR study indicates that growth over the past year has been driven by a handful of new platforms being broadcast in the developing world, with countries such as Myanmar and Indonesia showing particularly strong growth. "When looking at the less developed markets of Latin America, Middle East, Africa, South and Southeast Asia for leased Ku-band DTH channels, NSR forecasts channel counts will increase from 8,644 today to approximately 12,400 over the next decade, representing a massive ~50 percent increase," NSR reported, which is undoubtedly good news for satellite.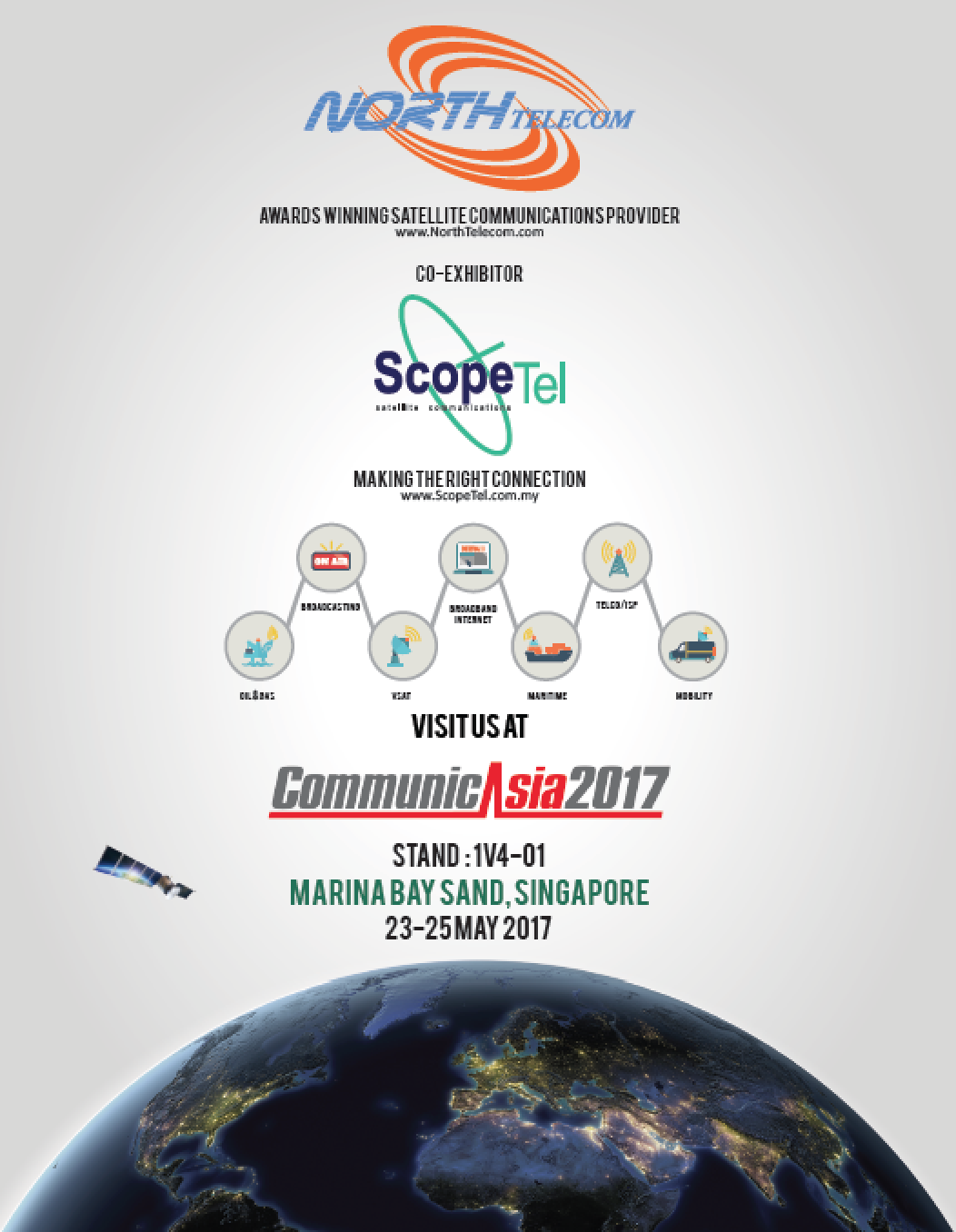 NSR continues with good news, stating that new platforms will continue to drive growth in the short to medium term, with economies in many developing regions growing alongside increases in disposable incomes. "Overall purchasing power will result in greater subscriber numbers for pay-TV in such regions, growing the market pie. For DTH platforms to become profitable, however, costs will need to be minimized to drive growth with large numbers of subscribers at low ARPUs in these regions; both content acquisition and leasing capacity costs must be minimized. The result of this demand growth is increasing capacity requirements required from satellite operators in developing regions. However, rapidly growing video capacity demand will remain a thing of the past, with growth at less dynamic levels than has been seen historically at a global level."
However, NSR also reminds readers that North America and Western Europe are now mature markets and not experiencing much by way of growth. "North America and Western Europe together on leased Ku-band DTH (excluding dedicated satellites for Dish and DirecTV) will see channel growth to be significantly lower, increasing from 3,740 in 2016 to approx. 4,130 in 2026. This low growth rate reflects the maturity of such markets, and the impact of OTT. There does remain room for growth coming from the upgrading of channel quality in the developed world, where platforms place increased focus on exclusive content to OTT's impact. UHD content, while small in number, is on the rise in Western Europe with platforms such as Viasat, Sky Deutschland, Tivusat, and Rai all adding UHD channels in the past year. HD content is also becoming common even for niche channels, which have traditionally remained in the domain of SD—a trend which is similar in North America."
That's certainly all good news and to be welcomed. However, there are contrary opinions.
For example, a seven page report and equity research from analysts at Deutsche Bank stated that there's a "risk of major loss of TV channels to online from 2020." Equity analyst Laurie Davison bases his forecast on the falling costs of OTT delivery to viewers. He admits there's "no risk of major pay-TV platforms or large distributors moving to online-only, for now at least. But the surprise is the pace at which this is changing."
Davison cites Deutsche Bank's research of OTT delivery costs with 13 specialists, and further dialogue with Akamai, to back up his claim and stated that the threshold at which streaming became more expensive than satellite was between 100k to 500k average daily viewers. "On our new benchmarking we find this threshold lies at the lower end; 125k daily viewers. To put this in context, 2.2m viewers watched Game of Thrones season six premiere live in the UK, 1.9m in Germany and 7.9m in the US. So, our initial conclusion, of satellite's secure current position, is reinforced."
Davison adds that the nominal 125,000 daily viewing figures could mean some dramatic exists from DTH broadcasting—with declining 'per-home' online delivery costs around 40 percent of channels are at risk from quitting DTH today. Or, put another way, "the economics of streaming are now comparable with satellite."
Take Deutsche Bank's estimates forward in time, and with online distribution costs halving every three to four years or so, Davison said that the threshold for OTT is becoming more cost-efficient and will grow from 125,000 to 250,000 daily viewers. This brings in a large slew of channels which could quit DTH. Indeed, Davison stated that by about 2020, some 5734 channels (85 percent of the total on European DTH) could be at risk of quitting.
Davison rounds out his report advising investors to sell their Eutelsat shares ("more exposed to risk"), but to hold those of SES.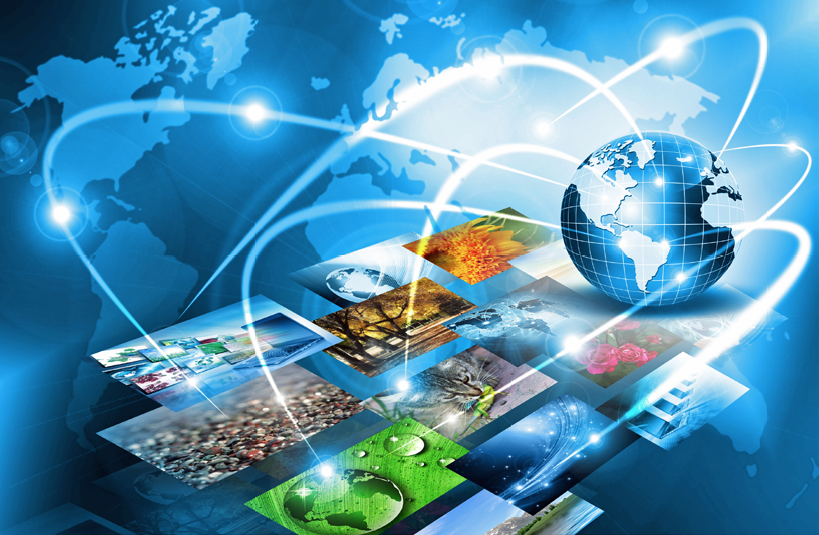 Visibility: Out of Sight, Out of Recognition?
One element that is crucially important in this debate is the visibility that channels have from current DTH linear broadcasters. Whether by simply being in the EPG, or national/local press and TV guides, they have visibility to a potential audience.
There's also a perfect example of the dangers that broadcasters would risk should they shift their channels to OTT. BBC3, in spite of having been on air for 13 years on DTH (and terrestrial transmission), is moving to online.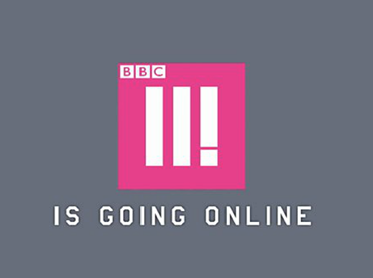 The BBC switched off its BBC3 DTH (and DTT) broadcasts in February of 2016 and transferred all that output to online (and no longer provided a linear 'schedule'). The company promptly lost 20 percent of their target 16 to 34-year olds audience—this decline has continued to suffer despite some popular shows attracting solid download numbers.
As one observer said recently "the BBC channel hasn't fallen off a cliff but it is not soaring." The BBC continues to give BBC3 thousands of minutes annually of valuable promotional airtime on its mainstream channels. "Fewer BBC3 shows have featured in BBC iPlayer's most-watched charts than in 2014, 2013 and 2012," said an analyst.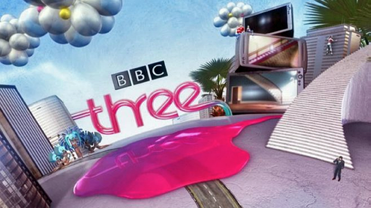 When the BBC has transferred some of BBC3's more popular programs to their mainstream DTH/DTT network transmission, they can achieve very impressive numbers (1.2 to 1.4 million viewers). In other words, it isn't the quality of programming, but its visibility to a mass market audience. Switch from DTH and you risk losing a large chunk of your audience—very few commercial broadcasters can afford the sort of promotion and publicity that the BBC can generate for the OTT programming.
Not All Minds Think Alike
One other analyst also issued their March reports on the state of the video market and prospects generally for satellite's video segments.
While focusing on SES, Berenberg Bank's equity analysts take an opposite view from that of Deutsche Bank, stating that video will remain a cash cow. "Despite rumors to the contrary, SES claims to have seen flat to higher pricing without exception, and has signed new contracts with durations that are at least as long as before. With 60 percent of all channels now in MPEG-4, the compression headwind should ease, just as adoption of Ultra HD begins driving extra capacity requirements. We forecast at least low-single-digit growth in this segment for the foreseeable future, coupled with declining capital intensity, pursuant to SES's execution of its reduced capex/transponder plans. That means video returns should rise, making this business unit a very valuable cash cow, in our view."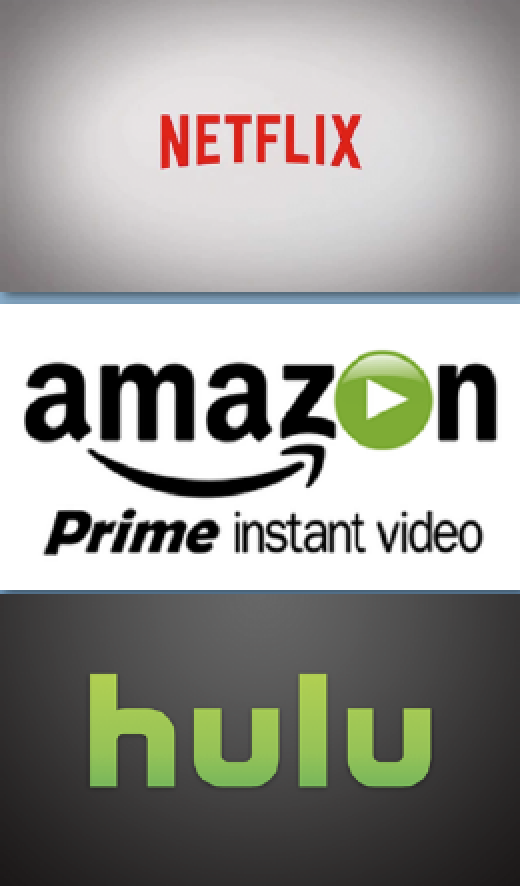 Berenberg expands their thesis, stating, "To judge from investor feedback, the prevailing view in the city, except among shareholders of ITV, is that no one watches television at all, apart from a bit of Netflix. The reality, however, is that linear TV consumption is declining at a rate of only 2-3 percent, and this is despite a huge ramp-up in the penetration of over-the-top (OTT) services such as the aforementioned Netflix and Amazon Prime.
"Yes, young viewers watch less linear TV than their older counterparts, but this was always the case. In large part, we think OTT/on demand is coming on top of traditional linear TV consumption. While this may create issues for monetization—TV is experiencing more competition for advertising—we continue to expect new channels to launch as broadcasters seek to leverage their catalogs even more efficiently, with thematic/niche channels.
"Examples of these include: Be Mad, the recently relaunched Mediaset España channel; and ProSiebenSat.1's maxx, six and Gold. Industry data from OFCOM, the FCC and various European equivalents confirms that the number of channels, even in mature markets, continues to rise. [Much] the same situation exists in the US, where OTT is most advanced in terms of its penetration and might therefore be expected to have had the greatest impact on linear television.
"Indeed, despite the presence of Netflix, Amazon Prime and Hulu, the number of US channels licensed by the FCC continues to increase in spite of the rise of OTT, said Berenberg.
"As we have highlighted in the past, we think satellite capacity is a fundamental requirement for most broadcasters. It provides them with the ability to reach well beyond terrestrial networks and, in a fixed-cost business such as broadcasting (be it pay or free to air), this is crucial to profitability. It is also extremely cheap—far cheaper for mass market distribution than any terrestrial solution.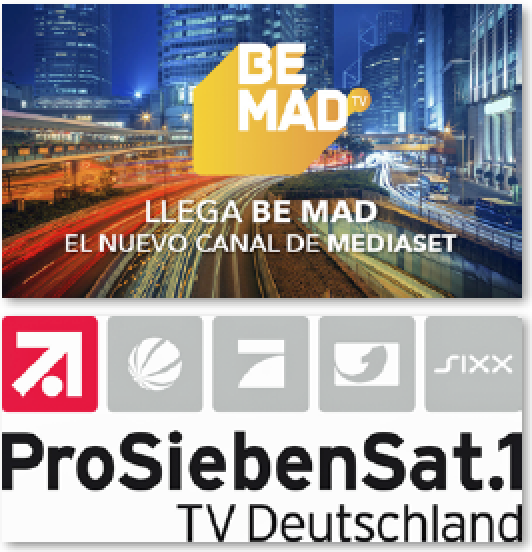 "According to SES management, the break-even point is at c50,000 viewers, i.e., if a channel has more viewers than this, it is cheaper to distribute via satellite than via terrestrial means. It is for this reason that we believe that, despite an apparently consensus view that TV via satellite is on its way out, broadcasters are today signing distribution deals with SES that are at least as long as they were historically (c10 years). Indeed, one customer apparently asked for longer than this.
"We note that the average contract duration of the video backlog (73 percent of the total) is more than eight years. This was the case in 2015 as well and, since then, the volume of new backlog signed in video is less than that which has rolled forward by one year (the mix of which would imply a shorter average lifetime for the video backlog in 2016 versus in 2015). That implies that SES's new video customers are signing with an average contract lifetime of 10 years or more. This flies in the face of comments regarding the impending death of satellite via TV."
Senior Contributor Chris Forrester is a well-known broadcast journalist and industry consultant. He reports on all aspects of broadcasting with special emphasis on content, the business of television and emerging applications. He founded Rapid TV News and has edited Interspace and its successor, Inside Satellite TV since 1996. He also files for Advanced-Television.com. In November of 1998, Chris was appointed an Associate (professor) of the prestigious Adham Center for Television Journalism, part of the American University in Cairo (AUC), in recognition of his extensive coverage of the Arab media market.
---