Rocket Lab's NROL-151 launch success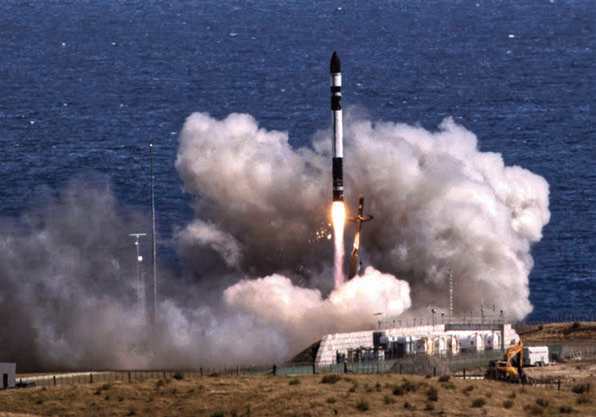 The Rocket Lab Electron launch vehicle boosting the National
Reconnaissance Agency's top secret smallsat to orbit.
Photo is courtesy of the company.
Rocket Lab has successfully launched their dedicated 'Birds of a Feather' mission carrying a top secret payload for the National Reconnaissance Office (NRO), with the smallsat lifting off from Rocket Lab Launch Complex 1 located on the Mahia Peninsula in New Zealand, the 11th Electron rocket launch for the company — the mission was designed NROL-151 by the agency.
The NRO competitively awarded this contract to Rocket Lab under the Rapid Acquisition of a Small Rocket (RASR) contract vehicle. RASR allows the NRO to explore new launch opportunities that can provide a streamlined, commercial approach for getting smallsats into space.
The CEO of Rocket Lab, Peter Beck, using the firm's Twitter account, confirmed that the NRO payload was successfully released into orbit and that such was a proud moment for the entire company launch team.
Rocket Lab has been launching to orbit since January 2018 and is, according to the firm, now the world's leading dedicated smallsat launch provider, adding that the firm remains the only launch provider capable of meeting the rapid-acquisition and launch requirements of dedicated smallsat missions for the U.S. government.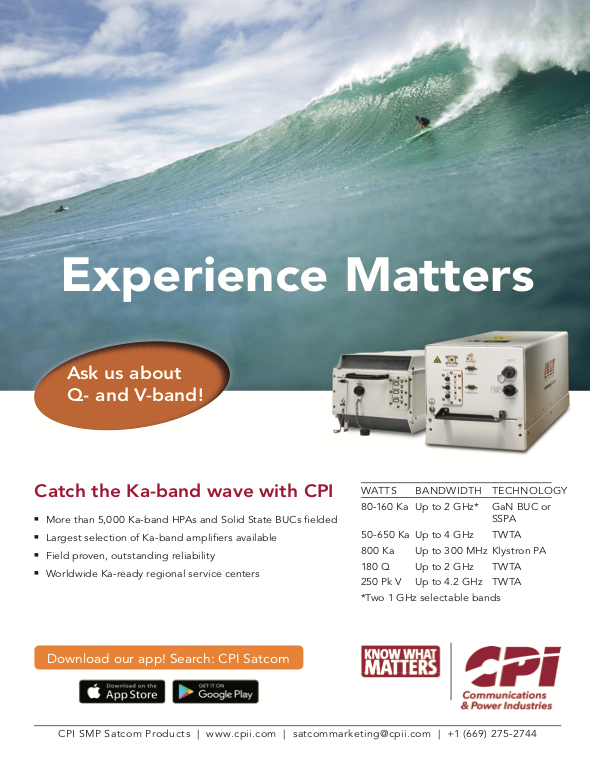 Rocket Lab has delivered 47 satellites to orbit on the Electron launch vehicle, enabling operations in space debris mitigation, Earth Observation (EO), ship and airplane tracking, and radio communications.
Rocket Lab's Senior Vice President of Global Launch Services, Lars Hoffman, said prior to the launch that the Electron vehicle is uniquely placed to deliver the kind of frequent, rapidly-acquired launch opportunities required by the NRO and other government agencies to ensure resiliency in space.
He noted that the company is honored that Rocket Lab was selected as as the launch provider for this dedicated mission. The Electron launch vehicle is perfectly positioned to provide the kind of rapid and responsive access to space that puts the NRO in complete control over their own launch schedule and orbital requirements. As the industry shifts toward the disaggregation of large, geostationary spacecraft, Electron enables unprecedented access to space to support a resilient layer of government small satellite infrastructure.
---
Get SAT and Hellas Sat demo enhanced capabilities
Get SAT and Hellas Sat have successfully demonstrated SATCOM capabilities on Hellas Sat's network.
Hellas Sat and GetSAT's partnership offers significant capability enhancements on Hellas Sat 4 satellite, with coverage over Europe, the Middle East and Southern Africa.
Using Get SAT's MilliSAT-W terminal installed at Hellas Sat's Kofinou, Cyprus, Earth Station and the Hellas Sat 4 Ku-Band satellite located at 39°E, the companies created a powerful comms link that exceeded expected parameters.
The satellite, which began commercial operations in Q3 2019, meets the growing capacity demand for applications including video, maritime connectivity, cellular backhaul, corporate networks and government services.
Get SAT terminals provide highly versatile, mobile solutions for applications requiring smaller terminals. As the leading provider of new generation micronized terminals, they set new standards for lightweight, small-sized and low power consumption communication devices. Their fast-tracking technologies, using a miniaturized interlaced flat panel antenna that combines receive and transmit elements and moves at speeds of 200 degrees per second, enable quick and easy access to broadband services.
---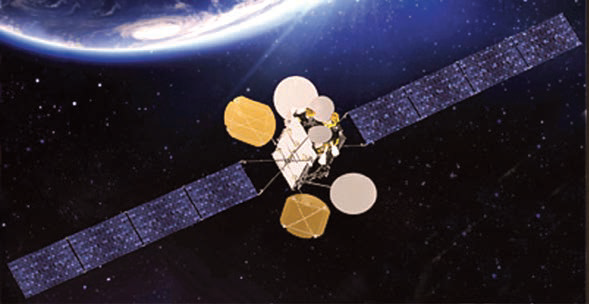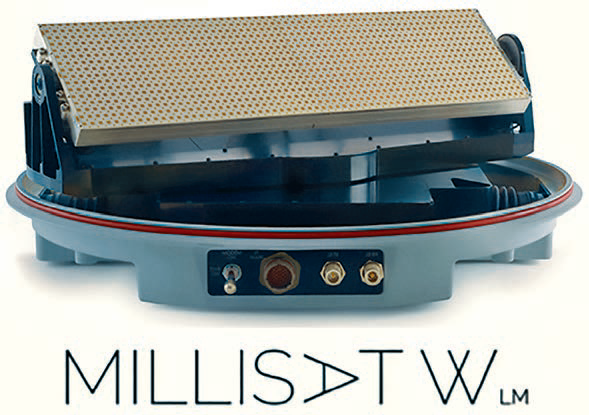 ---
Ilias Tsakalis, COO of Hellas Sat, stated that the company is proud to enhance Hellas Sat 4's Ku-band capabilities via Get SAT's terminals to our customers, including those requiring SATCOM-On-The-Move (SOTM). By expanding options for the customers' applications, the company more closely aligns to their growing businesses and adds more capacity for their needs.
Kfir Benjamin, Get SAT CEO, added that Hellas Sat 4's Ku-band has allowed the firm to fully demonstrate the capability of Get SAT's exciting technologies. The cooperation between Get SAT and Hellas Sat technologies supports high data rates, adds value for their customers and enables us to pursue new potential users.
---
ICEYE US acquires a CEO
ICEYE has named Dr. Mark Matossian as the CEO of ICEYE US, Inc.—he most recently served for more than a decade in program management at Google, including carrying the responsibility of manufacturing and launch of the Terra Bella Earth imaging constellation.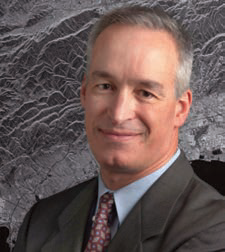 Dr. Mark Matossian
This hire marks a significant expansion in the US activities of ICEYE, including plans to extend satellite manufacturing to the US.
Initially, Dr. Matossian will be working with ICEYE's current partners in the US, including R2 Space, Ursa Space, RS Metrics, and others, to fully use ICEYE's growing satellite constellation with three satellites operating in orbit and additional satellites launching later this year. In addition, Dr. Matossian will be focused on evaluating ICEYE satellite manufacturing in the US. The ICEYE US, Inc subsidiary is evaluating locations for manufacturing based on access to facilities, people, suppliers, partners, and interest from the local governments.
A veteran of Silicon Valley telecom and IT startups, Dr. Matossian most recently spent 13 years managing global projects at Google – from data centers to Android to satellites. There, he specialized in scaling up new products and services, leading projects across Asia, Europe, and South America. He is a co-founder of Solstar Space Co., which partnered with Blue Origin and NASA to develop innovative satellite constellation telecom services for spacecraft.
As part of his aerospace work at Google, Dr. Matossian worked on the precursor to OneWeb; led program management of the Titan Aerospace UAV effort; and guided substantial growth at Terra Bella.
At Terra Bella, he managed Earth imaging spacecraft production and launch operations, shifting the organization from a prototype-focused startup to a process-driven, scalable venture. Prior to moving to Silicon Valley, Dr. Matossian worked on the first wave of commercial constellation efforts, including Iridium and Teledesic, as well as the Strategic Defense Initiative.
Rafal Modrzewski, CEO and co-founder, ICEYE, said Mark's leadership is instrumental as the company fully expands into the American market. His experience will be invaluable in this exciting new chapter for ICEYE. While the firm already works with customers around the globe, Mark's expertise will help ICEYE focus on the value the firm creates for customers in the US, building higher quality and faster technology capabilities to meet their needs.
Dr. Matossian added that ICEYE's leadership in New Space technology is already undeniable in Europe and he's looking forward to further expanding ICEYE's best-in-class imaging capabilities to US government and industry leaders. ICEYE's innovative SAR technology, growing constellation, and compelling value are a winning combination for the sophisticated US SAR market.
---
SSTL enters implementation phase for the Lunar Pathfinder Mission
Following the European Space Agency Ministerial Council Space19+ meeting in Seville, the UK Space Agency confirmed they will invest £374 million per year with ESA and Surrey Satellite Technology Ltd. (SSTL) announced their kick-off for the implementation phase of the firm's Lunar data-relay spacecraft, Lunar Pathfinder.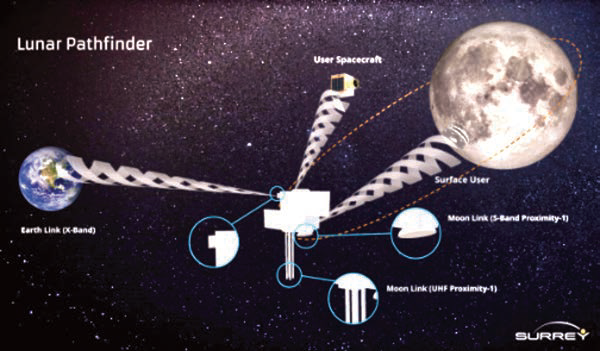 Infographic of the Lunar Pathfinder mission Image is courtesy of SSTL.
The Lunar Pathfinder spacecraft is designed to provide affordable communications services to lunar missions via S-band and UHF links to lunar assets on the surface and in orbit around the Moon, and an X-band link to Earth.
As early as Q4 2022, the 280 kg. Lunar Pathfinder spacecraft will be a mission enabler for polar and far-side missions, which, without direct line of sight of the Earth, would otherwise have to procure their own communications relay spacecraft.
Lunar Pathfinder is a more cost effective alternative to Direct-to-Earth solutions and a credible alternative to institutional deep-space ground stations, offering orbiters and near-side missions a better availability, enhanced safety and improved data-rate.
To support booming demand from Lunar missions and a clear goal in the scientific community to undertake detailed study and analysis of the Aitken Basin, Lunar Pathfinder intends to operate in a stable elliptical orbit to provide long duration visibility of the Southern Lunar Hemisphere each day, with maximum opportunities for the transmission and reception of data between Earth and the lunar surface.
NASA's Artemis program also calls for "landing the first American woman and next American man at the South Pole of the Moon by 2024, followed by a sustained presence on and around the Moon by 2028" and Lunar Pathfinder is accordingly working toward a launch in Q4 2022 to support early NASA missions.
In parallel to the Lunar Pathfinder mission, SSTL has been working on future plans for a constellation of spacecraft around the Moon that will be capable of providing enhanced communications, as well as navigation services for the Lunar market as it grows from exploration to commercial exploitation and even tourism. Acting both as technology and service demonstrator, Lunar Pathfinder is the opportunity for scientific and commercial mission developers to support the development, test and standardization of Lunar communication infrastructure, and for emerging off-planet telcos to Lunar Pathfinder is laying the foundation to support sustainable science and exploration for the next twenty years and beyond—bringing with it the possibility that when humans next set foot on the Moon we will be hearing not "Houston we've landed" but instead "Guildford…
Phil Brownnett, SSTL's Managing Director said that Lunar Pathfinder will be the first commercial service to address the need for data relay around the Moon and will demonstrate an innovative business idea and the company fully expects it to also stimulate the emerging Lunar market.
---