SSPI Honors Four as Satellite Hall of Fame Inductees
The Society of Satellite Professionals International (SSPI) on March 7 inducted four new members into the prestigious Satellite Hall of Fame—they joined the leaders who created, sustained and expanded the industry over the past 60 years, including Dr. Arthur C. Clarke, Dr. Harold Rosen, Rene Anselmo, Takuya Yoshida, David Thompson, Eddy Hartenstein, Romain Bausch, Pradman Kaul, Sidney Topol, John Celli, Giuliano Berretta, Mark Dankberg, Peter Jackson and Jean-Yves Le Gall.
The 2017 honorees are Dr. Walter Scott, Founder and CTO of DigitalGlobe; Mary Cotton, CEO of VT iDirect; James Monroe III, Chairman and CEO of Globalstar; and Thomas Choi, Co-Founder and CEO of Asia Broadcast Satellite.
"The 2017 inductees uphold the proud tradition of the Satellite Hall of Fame," said SSPI executive director Robert Bell. "Their business achievements are remarkable in themselves, whether in creating a new sector of the industry or vastly expanding businesses through vision and innovation. Their careers offer lessons to an industry poised on the edge of revolutionary changes. Their work also dramatizes the immense contributions of satellite technology to human welfare, economic growth, better government, greater security and deeper understanding of our world."
The latest members of the Satellite Hall of Fame were inducted during a ceremony that was the high point of the 2017 Hall of Fame Benefit Dinner on March 7 in Washington DC. They were selected by SSPI's Board of Directors under the leadership of Chairman Bryan McGuirk, Chief Commercial Officer of Globecomm, and President Dawn Harms, Vice President of Business Development for Boeing Satellite Systems International.
The SSPI Satellite Hall of Fame was introduced in 1987 to recognize the enormous contributions of the visionaries and pioneers who have made possible the age of satellite communications—individuals who have devoted their careers to the advancement of technology and to helping build the political and commercial foundations of the industry.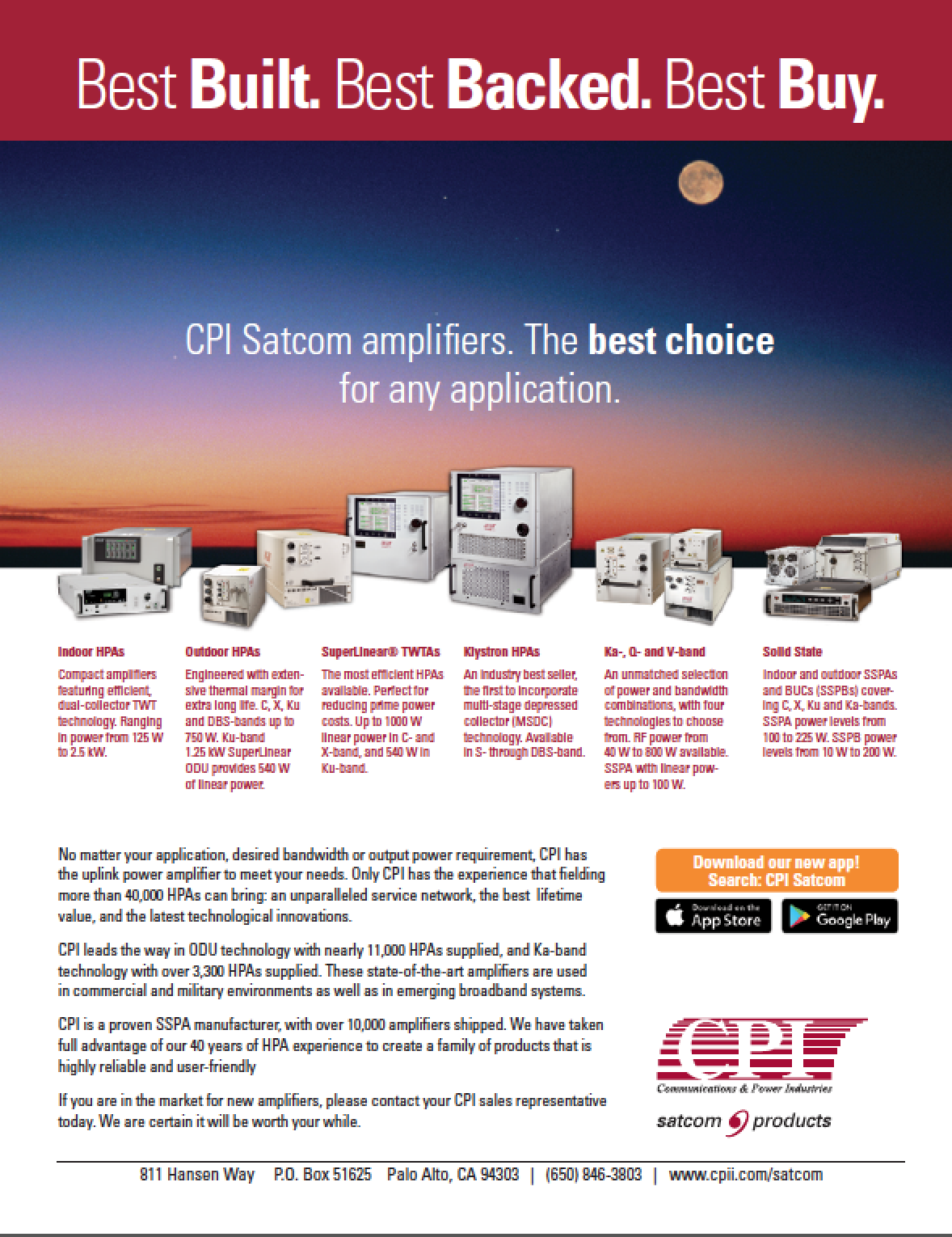 The 2017 Satellite Hall of Fame Inductees:
Dr. Walter Scott
Founder and CTO, DigitalGlobe

Walter Scott was driving home from a paintball game nearly 40 years ago, according to an article in SpaceNews, when he came up with an idea—one that would help give rise to the US commercial remote sensing industry and change how people see the world.
At the time, he worked at the Lawrence Livermore National Laboratory on space-related projects such as the Brilliant Pebbles missile defense program. When the US Congress passed the Land Remote Sensing Policy Act in 1992—which legalized commercial satellite imaging—Dr. Scott founded WorldView Imaging Corporation. The company won the first government license to collect and sell imagery at a resolution of 3 meters across, then unprecedented outside military and intelligence applications.
The early years of the company were filled with challenge, starting with the need to raise money for something no company had done before. WorldView, as well its new competitors that entered the market, were also plagued by an early string of launch and satellite failures.
With a patient group of investors and Dr. Scott's laser-like focus and sense of purpose—he describes it as "boundless enthusiasm and a lack of common sense"—the company finally launched its first successful satellite, QuickBird, in 2001.
By 2009, the company went public as DigitalGlobe and launched a second satellite with multispectral capabilities. Four years later, it combined with competitor GeoEye, and over the next few years, launched WorldView-3, which offered higher resolution and shortwave infrared sensing, followed by WorldView-4, which doubled the company's capacity to collect images at a remarkable 30cm resolution.
By the close of the firm's 2015 fiscal year, DigitalGlobe had a record $702 million in revenues after five years of 20% revenue growth. However, the company's financial success pales in comparison to its impact on business, the economy, security, human welfare and our daily lives. Commercial satellite imaging contributes to agriculture, property development and urban planning, energy and mining, government, border protection and national security, disaster response and recovery – the list is almost endless. Most of us carry it in our pocket in the form of Google Maps.
By giving planet Earth a mirror in which to see itself, Dr. Scott has changed the lives of billions for the better.
Mary Cotton
CEO, VT iDirect

September 2017 marks Mary Cotton's 10th anniversary as CEO of iDirect. Mary has led the company through a decade of tremendous growth, guiding the development of new satellite technologies and steering iDirect toward a leading position in key vertical markets around the world.
The company has a remarkable 57 percent share of the VSAT hub market and has grown to become the leading enterprise TDMA supplier. Eight of the top ten maritime service providers and the top three names in in-flight broadband have made iDirect their platform of choice.
During Mary's tenure, iDirect Government, a wholly owned subsidiary of iDirect, grew its presence to become the leading player in the defense and intelligence communities. Early on, she said "satellite communications is an unsung part of many networking solutions and the industry tends to think of itself as being marginalized. I look at satellite connectivity as … something that drives business for our partners and customers."
That focus on customer value, innovation, and her ability to "see around corners" has translated into substantial success. The company was first to combine TDMA and SCPC technology on one platform, dramatically reducing costs and increasing flexibility.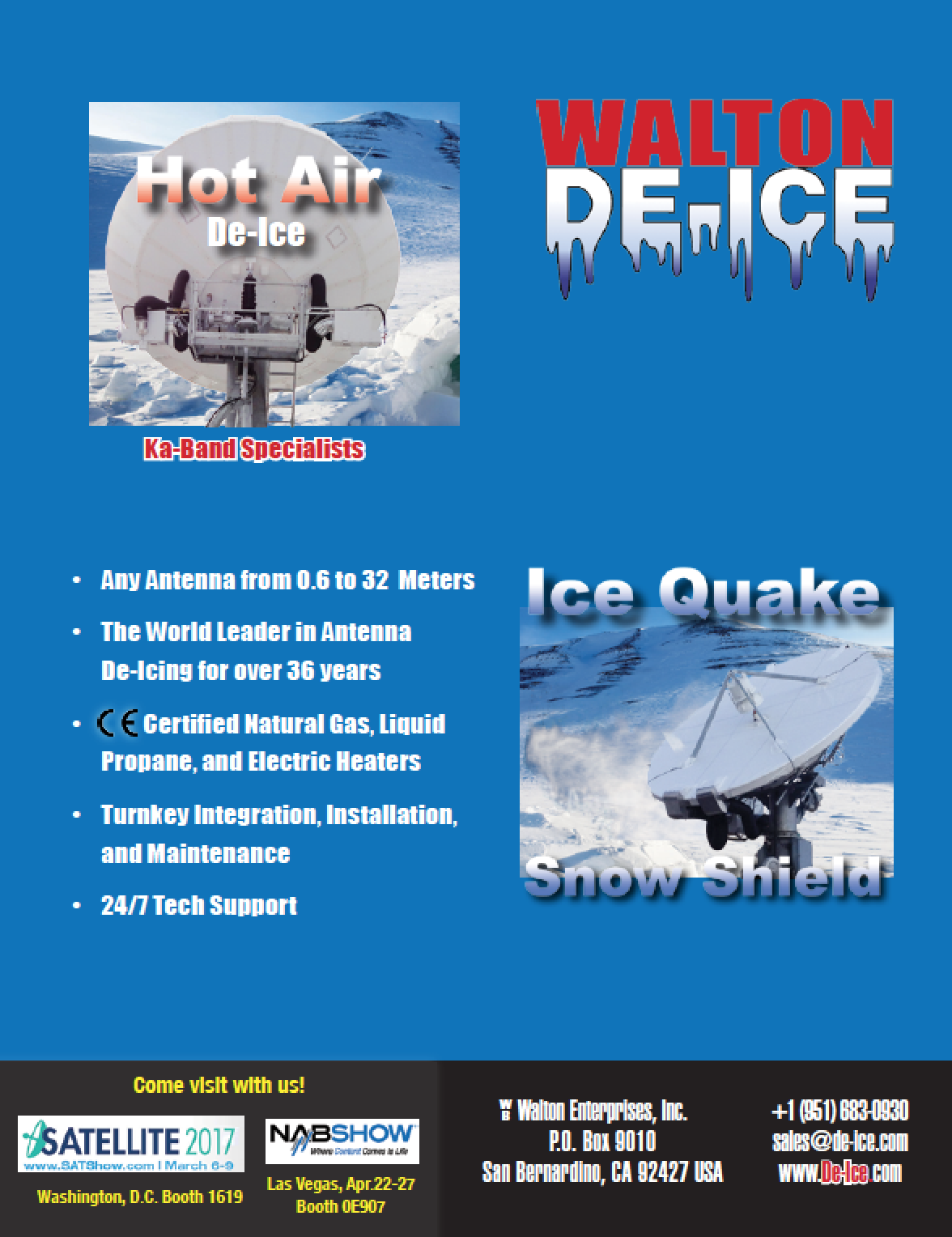 iDirect Evolution®, a broadband network platform introduced in 2008, was powering over 1,600 networks with more than 350,000 remote terminals by 2016.
Perhaps the greatest testimony to the company's innovative spirit came with the advent of HTS technology. Under Ms. Cotton's leadership, iDirect won a major contract to develop Inmarsat's Global Xpress ground network infrastructure. Through this partnership and others with leading satellite operators, Mary further secured iDirect's name as an integral player in satellite.
drive grows even stronger with transformational iDirect DVB-S2X technology designed to set a new standard for ground infrastructure performance, removing every barrier to growth for partners and customers.
Beyond revenue and market share, however, is the human impact of iDirect's success. The company's technology supports communication with ships that carry the world's trade, and with energy exploration and production that power its economy. Its cellular backhaul technologies connect the unconnected, while portable VSAT terminals coordinate disaster relief and emergency response. Millions of schoolchildren around the world connect to the Internet and access distance education through iDirect VSAT networks. By driving the growth of her business in service to customers, Ms. Cotton has contributed directly to the world's prosperity, understanding and security.
James Monroe III
Chairman and CEO, Globalstar

Jay Monroe has built companies worth billions of dollars by relying on a sharp eye for changes in technology, changes in regulation and new business or consumer trends. In the process, he has transformed a bankrupt satellite service provider into an international brand-name company that has saved literally thousands of lives and brought hope to thousands more.
Mr. Monroe was selling equipment for Stewart & Stevenson, a supplier to the oil and gas industry, when he founded the Thermo Companies in 1984 with US$40,000 he and his wife made from selling their home. He saw an opening to develop co-generation plants under a new energy deregulation law, but his employer did not want to own power plants; it wanted to sell equipment to them. It helped Monroe win $60 million in financing to build a 76-megawatt plant in Colorado. That was the first of four plants and the Thermo Companies went on to found or acquire companies in natural resource development, industrial equipment distribution, real estate, telecommunications and financial services.
In 2004, Mr. Monroe seized the opportunity to buy a satellite phone company called Globalstar out of bankruptcy, believing it could be turned around by simplifying and reducing prices to attract more customers. After Globalstar restructured the billing model for monthly subscriptions, sales rose 124 percent to $137 million within three years.
Mr. Monroe both invested and raised more than a billion dollars allowing Globalstar to successfully launch the company's second-generation satellites, offering the fastest mobile data speeds in the industry.
During that time, Mr. Monroe saw a need in the market for an affordable handheld satellite tracking and messaging device, leading to the development of the first generation SPOT Messenger. SPOT, now on its 5th iteration, gives users the ability to share their location data and short messages, to track vehicles and other mobile assets, and to hit an SOS button to call for help. To date, it has documented nearly 5,000 rescues on land and sea.
A satellite Wi-Fi hub called Sat-Fi followed, which has become vital to field operations for businesses, the newest version of which also includes an SOS button embellishing the company's core life-saving message. The company's satellite phone technology is a staple of disaster relief operations as well as being incorporated into communication and tracking systems for aircraft and vessels around the world.
With an entrepreneur's sharp eye for value, Mr. Monroe and SPOT have helped save lives and make the world a safer, more prosperous place.
Thomas Choi
Co-Founder and CEO, Asia Broadcast Satellite

Thomas Choi is a successful serial entrepreneur whose innovations have greatly expanded the contribution of satellite to the economies, societies and people of the developing world. He entered the satellite industry through an executive position with Hughes that made him responsible for all business development in Asia-Pacific.
In 1999, he left Hughes to found SpeedCast, a ground-based satellite service provider, in a joint venture with AsiaSat. SpeedCast focused on providing satellite-based voice and data networks to support such critical industries as maritime, energy and finance, while delivering connectivity crucial to education, government operations and disaster recovery.
In 2005, Mr. Choi left SpeedCast to help found another company, ABS Global. He seized the opportunity created by the sale of the Lockheed Martin Intersputnik-1 satellite to do something highly unusual in the satellite business: launch a business with a working satellite on orbit.
The success of ABS-1, previously LMI-1, made it possible to commission ABS-2, one of the biggest satellites ever launched at the time, for which the company won crucial financial support from the Export-Import Bank of the United States. It was launched in 2014 with most of its capacity already committed. With 89 transponders, the satellite brought a significant increase in capacity over the Middle East, Africa, Asia-Pacific and CIS/Russia to support television distribution and satellite newsgathering, cellular backhaul, broadband trunking and maritime connectivity.
Other satellites followed, either acquired from other operators or ordered by ABS. ABS-3A and ABS-2A satellites were launched in 2015 and 2016 respectively extending the coverage to include the Americas. These additional satellites completed ABS' three satellite build investment of approximately US$700M and have ushered in the era of highly capital efficient all-electric satellites.
Today the company operates a 7 satellite fleet serving 93 percent of the world's population, and was recently awarded a telecommunications license in Papua New Guinea. By expanding the reach of satellite both in the sky and on the ground, Mr. Choi has enjoyed entrepreneurial success while helping to raise standards of living across the most populous developing regions of the world.

The Society of Satellite Professionals International works to make the satellite industry one of the world's best at attracting and engaging the talent that powers innovation.
With a network of 4,000 members in 40+ nations, and chapters in the US, UK, India, Japan and Nigeria, the Society is the industry's largest membership organization and manages a portfolio of unique programs.
sspi.org/cpages/hall-of-fame
---
A Proper Grounding for Virgin Galactic Provided by KSAT
A multi-year contract between Kongsberg Satellite Services (KSAT) and Virgin Galactic will provision the former's Ground Station Services for the LauncherOne small satellite launch service.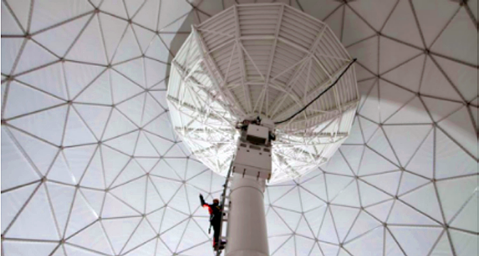 KSAT will provide telemetry downlink services and contribute to the successful operation of the LauncherOne orbital smallsat launch system.
KSAT will also provide to Virgin Galactic the service from the firm's global network of ground stations, enabling support of launches from a wide variety of launch locations and to all inclinations.
The integration of LauncherOne-specific support equipment at the KSAT ground stations has already commenced, with the Antarctic station being the first to be configured to receive signals from the LauncherOne vehicle.
Hardware to support Virgin Galactic launches to high inclinations is already installed at the Antarctic station.
Within the scope of the agreement, KSAT will also provide LauncherOne tracking from a new ground station located in Long Beach, California, which is home to the LauncherOne program.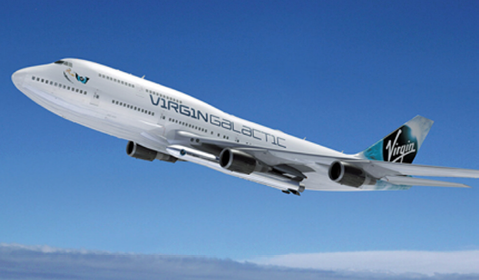 Though LauncherOne mission support will have priority access, this new antenna will also be available for use by existing and future satellite constellations.
This new antenna will also expand the capacity and global footprint of the "KSAT lite" NewSpace Ground Station Network.
KSAT CEO Rolf Skatteboe stated that his firm is very pleased to be entrusted with providing mission critical tracking services for LauncherOne flights, and in this way to contribute to the success of the most innovative launcher development. The agreement further strengthens his company's position as a leading NewSpace Ground Station Service provider.
George T. Whitesides, CEO of Virgin Galactic, added that, because LauncherOne makes use of a 747 as a 'flying launch site' capable of conducting missions from any spaceport with an adequate runway, it was critical for his firm to secure access to an excellent network of ground stations without making an investment with their own global network.
ksat.no/
virgingalactic.com/
---
Intertial Systems Launch by SBG Systems
SBG Systems has released a new version of their Ellipse Series line of miniature inertial sensors.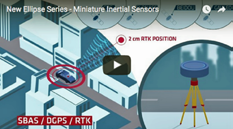 The Ellipse has been greatly improved, showing unmatched performance in attitude measurement while adding Galileo constellation to its GNSS receiver.
After thousands of Ellipse miniature inertial sensors operational on the field, SBG Systems proves again its capability of continuous innovation.
With major improvements, the Ellipse line of miniature inertial sensors strengthens its position as "best combination of innovation, performance, and reliability" while keeping the same form factor and price level.
With low noise gyroscopes and new high performance accelerometers providing superior noise level, the accuracy of every Ellipse models has now improved from 0.2° to 0.1° in roll and pitch.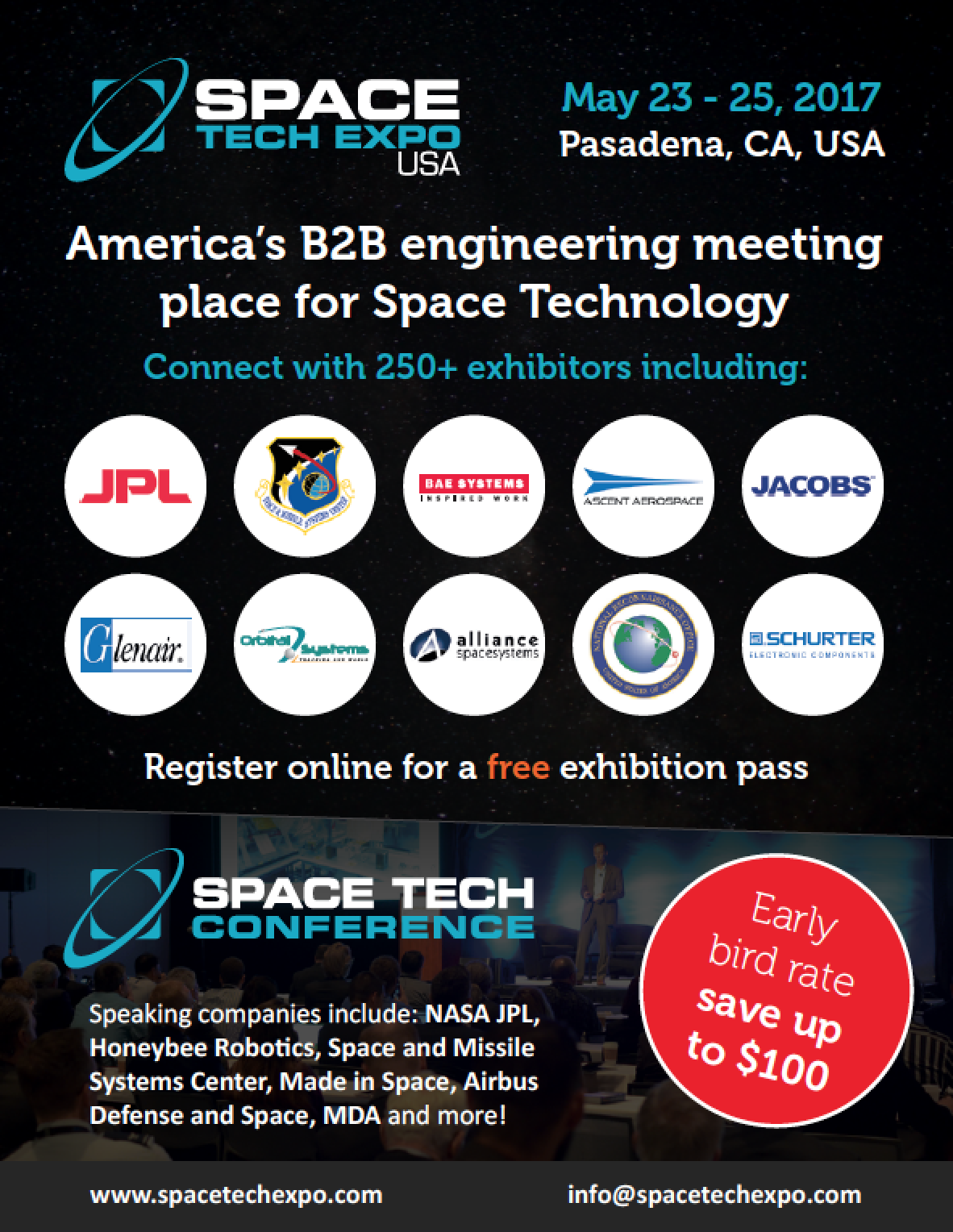 In addition, the new accelerometers tolerate very high vibration environments (up to 8g). The Ellipse-N model is an all-in-one inertial sensor that embeds a L1 GNSS receiver.
Ellipse-N is already compatible with GPS, GLONASS and BEIDOU constellations. With the addition of GALILEO tracking, Ellipse-N benefits from more satellites, improving the signal robustness in harsh environments.
Ellipse embeds high quality sensors with a greatly improved long-term stability. Sensors are totally integrated in an IP68 enclosure, resistant to dust and water
Every Ellipse sensor is tested and calibrated in temperature and dynamics, to ensure constant behavior in every condition.
Highly robust, Ellipse are guaranteed for two years. This warranty can be now extended up to five years.
And, thanks to a fully backward compatibility design, the new Ellipse series can be used as a drop-in replacement of the previous Ellipse.
No specific action is required in terms of mechanical, electrical or software integration. New Ellipse sensors are available for ordering.
sbg-systems.com/products/miniature-inertial-systems-overview
---
A Thermal Design Game Changer for Smallsats
Japan's ancient art of paper folding has inspired the design of a potentially trailblazing "smart" radiator that a NASA technologist is now developing to remove or retain heat on small satellites.
Vivek Dwivedi, a technologist at NASA's Goddard Space Flight Center in Greenbelt, Maryland, has teamed with a couple of researchers at Brigham Young University in Utah to advance an unconventional radiator that would fold and unfold, much like the V-groove paper structures created with origami, the art of transforming a flat piece of paper into a finished sculpture. NASA's Center Innovation Fund, or CIF, which supports potentially groundbreaking, high-risk technologies, is funding the effort.
Under the partnership, Brigham Young University assistant professor Brian Iverson and doctoral student Rydge Mulford are advancing the design of a three-dimensional, foldable radiator, while Dwivedi is developing a coating to enhance the radiator's heat-shedding or conservation capabilities. This novel radiator controls the rate of heat loss by performing shape-shifting maneuvers.
The resulting topographical changes could be achieved with temperature-sensitive materials like muscle wire or shape-memory alloys. As temperature-sensitive materials experience a change in temperature — caused by spacecraft electronics or the absorption of heat from the Earth or sun — the radiator could automatically change its shape to either shed or conserve heat.
The deeper the folds or cavities, the greater the absorption, explained Mulford, adding that scientists have investigated the use of cavities to affect heat loss for nearly 100 years, but no one has approached the challenge in quite this way. "Origami allows you to change the depth of these cavities in real time, thereby changing the heat loss from a surface in real time," he said.
The team, however, wants to take the concept one step further.
Brigham Young assistant professor Brian Iverson and doctoral student Rydge Mulford have teamed with NASA technologist Vivek Dwivedi to advance the design of a three-dimensional, foldable radiator, inspired
Dwivedi, meanwhile, is working to advance a highly emissive coating principally made of vanadium oxide, a transition metal oxide. Dwivedi's idea is to then apply the special coating on the origami radiator. He also is investigating its potential use on other spacecraft components, including solar-array panels. In testing, vanadium-oxide has shown that it transitions from a semiconductor to a metal state when it reaches 154 degrees Fahrenheit. The changeover causes an increase in emissivity, Dwivedi said. Because satellites encounter wildly fluctuating temperature changes on orbit, Dwivedi's goal is to lower the transition temperature.
In collaboration with Raymond Adomaitis, a professor at the University of Maryland in College Park, Dwivedi plans to lower the transition temperature by applying very thin films of silver and titanium to the vanadium-oxide using sputtering and a technique called atomic layer deposition, or ALD.
ALD is performed in a state-of-the-art reactor developed by both Dwivedi and Adomaitis. With ALD, engineers literally can apply atomic-sized layers of different materials onto intricately shaped structures — much like how a cook layers different ingredients to make a pan of lasagna.
"The combination of origami and a vanadium-oxide-based coating would be the first time two different variable emissivity devices have been combined into one structure," Iverson said.
By combining both technologies, the team believes it can create a smaller, more efficient radiator ideal for use on CubeSats, tiny spacecraft that are growing in popularity due to their relatively low cost. Such a radiator, Iverson said, could be easily attached to any spacecraft surface where heat needed to be rejected.
While early in its development, the origami radiator couldn't come too soon, particularly for use on CubeSats. Traditional radiators typically are flat and heavy, not lending themselves to installation on a satellite measuring as little as four inches on a side.
"This approach has the potential to be a game changer in thermal design," Dwivedi said. "Our goal is to replace traditional radiators with dynamic ones, period."
Article by Lori Keesey, NASA's Goddard Space Flight Center
---
SolAero Technologies Building Up for Satellite Solar Panels Biz
SolAero Technologies Corp. (SolAero) has initiated a $10 million program investment to augment their existing solar panel production capabilities to support the growing market for commercial satellite constellations.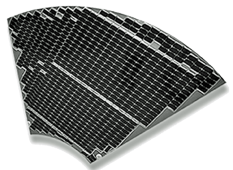 This commitment includes the construction of a new 40,000 square foot facility at its headquarters in Albuquerque, New Mexico.
Once complete, this facility will contain the world's only vertically-integrated, end-to-end satellite solar panel production capability.
The project will create more than 100 new jobs at SolAero and its partners and will represent the leading industry benchmark for space solar power technology.
In June, 2016, SolAero was selected by Airbus OneWeb Satellites (OneWeb) to supply solar panels for the OneWeb constellation of LEO satellites.
OneWeb plans to create a global gateway by deploying a constellation of LEO satellites that will bring affordable Internet access to the world. SolAero's investment ensures its ability to support OneWeb's objectives, now and in the future, while establishing an unparalleled production capability for satellite solar panels.
SolAero's prior successful experience designing and manufacturing power systems for satellite constellations, such as Sierra Nevada's Orbcomm Generation 2, Orbital ATK's Commercial Resupply Services and SSL's new class of imaging satellites, provides OneWeb with the distinctive heritage SolAero has in meeting the demands of high volume production with demanding cost and schedule targets.
solaerotech.com/
---
Romantis Secures Services on Intelsat
A twosome will together provide Occasional Use (OU) services to broadcasters in Russia and the CIS region.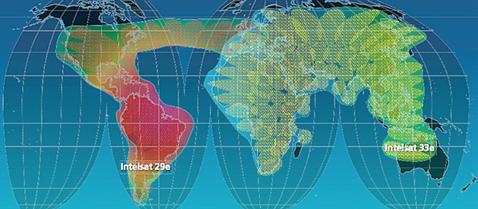 Intelsat announced that Romantis has secured services on Intelsat 33e to enhance its Occasional Use (OU) services to broadcasters in Russia and the CIS region.
Intelsat 33e, the second satellite in the Intelsat EpicNG platform, operates at 60 degrees East and delivers high-throughput services for Europe, the Middle East, Africa and Asia.
This satellite enables Romantis to perform better, improve availability and expand coverage for their OU customers operating in this region.
Intelsat 33e's powerful spot beams deliver greater throughput to smaller antennas for Satellite News Gathering (SNG) professionals.
"Intelsat has been an essential part of media services for many years and enabled us to substantially expand our business and respond to our customers' strong demand for premium broadcast services," said Dmitry Belyaev, CEO, Russian subsidiary of Romantis Group.
"We are transitioning our OU services to Intelsat 33e to take advantage of the higher level of service, greater flexibility and expand our service reach over a much greater geographic area. Intelsat 33e enables us to differentiate ourselves from competitors by delivering the high-quality content their viewers demand in a more cost-efficient manner."
"Intelsat EpicNG is delivering on the promise of HTS and will support the growth of broadband providers and media organizations with higher performance, improved economics and simplified access as the media sector continues to evolve," said Jean-Philippe Gillet, Intelsat's Vice President, Europe, Middle East and Africa.
"With Intelsat 29e, we became the first satellite operator to provide next-generation high throughput satellite spot beams to support Occasional Use coverage at the Olympic Games. This same service will now be available across Europe with Intelsat 33e and available as Russia prepares to host global events such as the 2017 FIFA Confederations Cup and the 2018 FIFA World Cup."
---
SoftBank to Market OneWeb Services
Japanese operator SoftBank, a majority stakeholder in Sprint, will be marketing wholesale satellite backhaul services to mobile companies across the globe.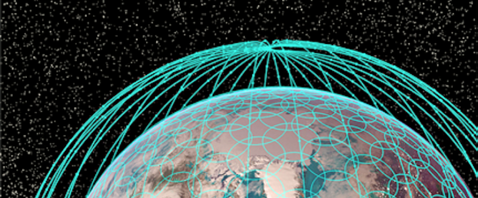 The role follows SoftBank's $1 billion investment in the OneWeb satellite project in December of 2016, part of a $1.2 billion funding round.
OneWeb, whose other backers include Qualcomm, Airbus, Bharti Enterprises, Hughes Network Systems, Intelsat and Virgin, will be an LEO network of 720 smallsats that will connect new base stations in remote areas with very low latency.
Discussions have already started with possible partners in the mobile industry. OneWeb will supply terminals that will deliver mobile and WiFi signals in the immediate area and connect with the company's satellites 1200 km above the Earth — a distance that means round-trip latency of only 8 ms.
OneWeb CEO, Eric Béranger, stated that the focus will be on remote and unconnected area. There are 55 million US citizens who are unconnected and 61 percent of Asia and the Pacific are unconnected or badly connected.
OneWeb will also be able to provide connections to ships and aircraft. The entry of SoftBank was a very important step for the company—SoftBank will want to market OneWeb services to every part of the world.
The first 10 OneWeb satellites are due for launch in early 2018, with the entire fleet of 720 due to be in service by the close of 2019.
softbank.jp/
oneweb.world
---