As 2016 approaches the horizon, the varied range of potential launch options for small satellites grows exponentially—what are they and what does this mean for the launch sector?
Space Launch Services (SpaceLS) name has been added to the ever growing list of commercial companies aiming to broaden the opportunities for small satellites (smallsats). The aim of SpaceLS is similar to most of the current crop—the developments being focused on are low cost and reusability.
The route for SpaceLS with the Prometheus 1 rocket and Raptorex engine varies by some margin when compared to other companies; specifically in the area of propellants and tolerances.
The initial propellant combination for the Prometheus 1 launch vehicle will be a flight validated combination of Hydrogen Peroxide (HTP) and Kerosene. Although not currently used in any commercial launchers,
HTP/Kerosene was popular in the early days of space flight, with the British Black Arrow rocket being a notable success.
In October 1971, a 66 kg satellite called Prospero was launched atop the Black Arrow into Low Earth Orbit (LEO) from Woomera, South Australia. The favorable cost implications of using historic designs are massive; building upon old technologies with new manufacturing methods and materials makes for a streamlined process and predictable results.
In the race to provide a low cost, smallsat launch capability are a range of companies which include: SpaceLS Prometheus 1, Virgin Galactic LauncherOne, RocketLab Electron, Orbital ATK Pegasus, Swiss Space Systems SOAR and many more.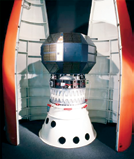 Every company and proposed vehicle in this sector is offering compromised solutions in order to provide a service which will be cost effective.
The Virgin Galactic offering has limitations in rocket design and potential air launch vehicle size/design.
RocketLab's electron has limitations on scalability due to the use of electronic motors as opposed to a gas generator turbopump.
Orbital ATK is nearly the same price as a SpaceX Falcon 9, which effectively eradicates the company's potential in the smallsat launch category.
Swiss Space Systems' somewhat beautiful and well-funded SOAR concept is a space shuttle for the 21st century which encompasses all of the same problems of sending a large vehicle into space to place a smallsat.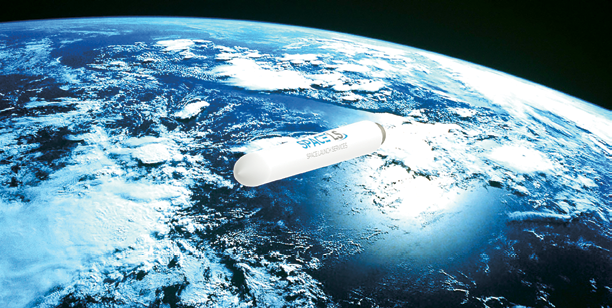 SpaceLS is willing to compromise on fuel efficiency because, in most launch vehicles, the propellant represents only a fraction of the cost of sending the payload to orbit.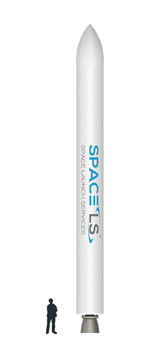 There is a temptation to narrow focus on one potential victor in any burgeoning market; however, if one examines history, a range of services will end up being viable for a variety of reasons. SpaceLS will be one of the most cost effective, yet launch capacity will be limited due to geographic location.
If governmental support and private finance are interlinked within the new space race, the entire industry will benefit with reduced cost, increased capacity and new capabilities that have not yet even been fathomed.
SpaceLS will start accepting orders for 1U CubeSat payloads for just £10,000 GBP ($16,000 USD) as of October 2015 for launch in the autumn of 2017. When compared to existing and potential competitors, this pricing represents a fourfold decrease in cost.
The initial pricing will likely be increased when launch schedules become specific. Yet, even at that point, the costs will still be heavily reduced when compared to alternative options. Major press announcements will follow over the coming months regarding SpaceLS endeavors.
For additional information, contact the author at jamie@spacels.com
---