Manik Vinnakota is the Director, Product and Commercial, at Telesat and he leads the aero, maritime and terrestrial go-to-market strategies for Telesat LEO globally and is responsible for defining service offerings and engaging strategic partners. Prior to Telesat, Manik assisted mobile and wireline telcos across North America, Asia and Africa in their commercial transformation. He has a global telecom perspective combining terrestrial and satellite technologies. Manik has an MBA from INSEAD and is an engineer from BITS, Pilani.
Telesat's Director of Commercial and Product, Manik Vinnakota, shares his thoughts on the benefits of 5G connectivity, and how LEO networks — and Telesat LEO in particular — will help bring 5G to more communities.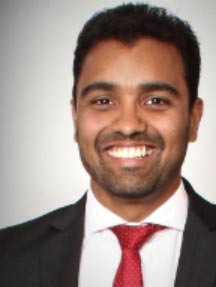 Manik Vinnakota (MV)
5G networks, though still in varying stages of development, have the potential to dramatically transform connectivity. However, these networks are only being deployed in high-density, urban areas across the world — which will further contribute to the digital divide in remote or rural areas. Low Earth orbit (LEO) satellite constellations can be the key to expanding the reach of 5G networks anywhere in the world.
Global satellite operator Telesat's forthcoming LEO network, Telesat LEO, is one such constellation that will make true global 5G a reality.
Mr. Vinnakota, what are the benefits of 5G as opposed to other types of networks?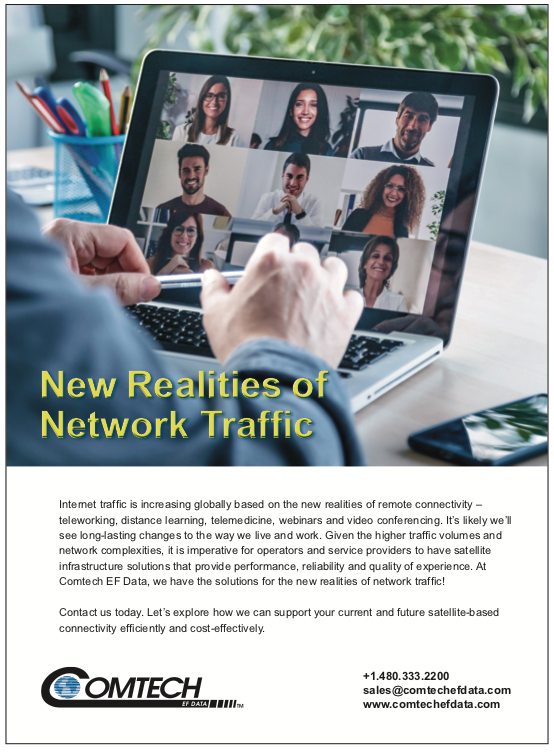 MV
5G offers high speeds and low latency, which both enhance the customer experience. In addition, the edge computing capabilities of 5G bring critical resources and processing closer to the user. These better capabilities help to guarantee service quality for critical enterprise applications such as telemedicine or first responder communications.
What is the current availability of 5G around the world? How is it supported by current satellite systems?
MV
Currently, about 145 telecom companies provide 5G services, and there are about 16,000 5G network deployments globally (Source: www.speedtest.net/ookla-5g-map). Per Ericsson's recent Mobility Report, there are expected to be 500 million subscribers on 5G by 2022 — and around three billion by 2025. The potential for this market is huge, and once it's matured, it will have a meaningful impact on people around the world.
What are some of the specific requirements of 5G networks that make LEO best suited to expand 5G networks?
MV
5G networks have a number of unique requirements, including low latency, high throughput, security, and a programmable network. In light of this, we're designing the Telesat LEO network with these requirements in mind. Telesat LEO will provide Gbps backhaul links to communities where fiber isn't an affordable solution – helping to expand 5G beyond densely populated areas.
Since LEO constellations will be closer to Earth, they will deliver lower latency. For instance, Telesat LEO's latency will be 20x better than that of traditional GEO satellites and will include multiple Gbps speeds to a single site using 4 GHz priority spectrum and advanced technologies.
Finally, our Software-Defined Network (SDN) will be compliant with Metro Ethernet Forum (MEF) standards providing seamless plug and play integration with terrestrial networks and is a fully programmable and dynamic network that is critical for 5G connectivity.
How will Telesat LEO help to bridge the digital divide with 5G around the world?
MV
Telesat LEO will complement terrestrial networks such as 5G to bridge the digital divide globally, connecting communities, schools and healthcare facilities around the world and bringing low-cost, high-speed connectivity to remote and rural areas.
The Telesat LEO network will provide high-quality yet affordable backhaul for 5G sites. Affordable backhaul, the connection from a remote site to the telecom company's data center, is often a big hurdle in connecting underserved or unconnected areas. By solving the backhaul, Telesat LEO will help connect such areas and make 5G truly global.
Aside from the global architecture and low latency, what else about Telesat LEO specifically will support expanding the reach of 5G networks?
MV
Telesat LEO will offer managed connectivity, which translates to telecom companies having to manage less infrastructure than with traditional satellite networks. This will enable telecom companies to expand 5G networks with ease.
Additionally, telecom companies will be able to connect to the Telesat LEO Network via small and low-cost terminals from a remote 5G site. These simplified terminals will make it easy to connect new areas with 5G. Disruptive service prices will make the business case stronger to expand networks further out, in spite of lower population densities. Overall, Telesat LEO will help telecom companies create an economical runway for future expansion.
---

---
How is Telesat working within the industry and with telecoms when it comes to 5G?
MV
We are working closely with several of our telco customers during the development of the Telesat LEO Network to ensure our network meets the priorities and requirements of each sector. Telesat is working with telecom customers specifically to make sure that Telesat LEO meets the unique performance needs of next-gen mobile networks.
To support this work in advance of the full constellation, Telesat has also engaged on testing 5G backhaul on its Phase 1 LEO satellite in-orbit. For example, Vodafone ran a live 5G network on the Telesat LEO satellite in 2018, the first-ever 5G backhaul demonstration over a LEO satellite.
How will Telesat LEO help to expand 5G beyond telecoms to sectors like maritime?
MV
Many maritime companies are exploring the use of private 5G networks at their remote facilities and vessels. Telesat LEO will deliver a low latency, carrier-grade link to these private offshore networks.
Mobile operators want to keep their customers connected, even when on the high seas, such as a family on cruise. By effectively connecting vessels to the telecom company's network on the ground, 5G networks and capabilities will extend to the maritime market as well, and Telesat's longstanding work in the sector gives us the necessary background to ensure our LEO network is best poised to support these capabilities.
How do Telesat's steps to clear C-band spectrum in the U.S. and Canada support the expansion of 5G?
MV
C-band spectrum is critical to launching world-class 5G networks because of its strong ubiquitous coverage versus higher frequency bands (e.g., mmWave), as well as its ability to deliver high speeds by effectively using large blocks of spectrum.
Today, Telesat uses this spectrum to provide critical services across the United States and Canada and must move these customers to other spectrum and satellites to ensure their services remain in place while clearing the spectrum for 5G networks.
Through the U.S. process and through Telesat's recent proposal to the Canadian government, Telesat will work to ensure all of its customers remain connected for the long term while making C-band spectrum available for 5G, positioning North America at the forefront of 5G deployment.
www.telesat.com/
---