Carrier ID (CID) has been a topic of conversation in recent years because it is one of the most effective means to combating satellite interference.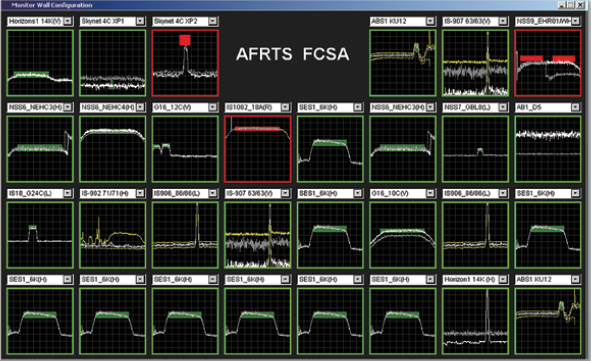 For any regular readers of SatMagazine, I'm sure you are already familiar with the technology and the recent milestones, which have led to an ETSI standard for CID and the introduction of a number of new modulators, modems, and encoders that include CID as a base feature.
This year, industry associations and satellite operators will push to educate users about the benefits of CID and how to ensure it is activated—which may simply be a flick of a switch on their existing equipment.
The Resolutions
As part of new resolutions, World Broadcasting Unions­—International Satellite Operators Group (WBU-ISOG) have placed a number of key milestones in place for supporting Carrier ID. The first milestone was reached in January of 2015, requiring all satellite operators to initiate implementation of CID.
Uplinkers need to take special note, as they must include CID compliance in all requests for proposal within three years time. By January of 2018, it will be a requirement to include CID for all SCPC and MCPC video and data transmissions.
The Importance Of Detection
Once the industry begins transmitting Carrier ID, it is vital that it can be detected. This means, for satellite operators, the following tasks lie ahead. They must:
• Ensure proper implementation of CID across their networks
• Implement technology and processes for reading CIDs
• Link CIDs to their customer contact details
• Supply the required information to the central database for easy and efficient industry-wide interference resolution
The major satellite operators are leading in the various interference initiatives and are well on the path to that end goal. The difficulty is for the smaller satellite operators who do not have CID available across the network. Once CID is transmitting, they'll need the proper monitoring equipment in place.
Satellite Operators' Access Centers need the ability to detect CID information without disrupting the satellite access process so they can extract IDs for transponders under their control and populate the central database with those IDs.
While the bulk of responsibility lies on the shoulders of the satellite operator, ultimately the end user's job is to ensure CID is implemented and correctly transmitted.
Uplinkers should have access to CID detection hardware that verifies they are transmitting the correct ID. This is challenging for uplinkers that move or reconfigure carriers routinely, as this is not a simple case of checking once for verification. If in support of 'ad hoc' live coverage transmissions, such as sporting events, news or concerts, they must ensure that for each event the CID info is present and displaying correctly.
Automated Processes
Automating processes is an important step for interference resolution. Quite simply, the more you automate, the less potential there is for human error.
The central database developed by Analytical Graphics Inc. for the Space Data Association (SDA), which is described in more detail by The SDA Chairman, Mark Rawlins, in this issue, is a perfect example of an automated tool. If the industry builds systems to automatically feed into the database, we can drastically reduce the time and effort necessary to resolve interference.
For example, by ensuring that satellite operators and satellite access centers can automatically identify carriers they control and automatically populate the central database, the industry can ensure constantly updated and accurate ID information. The better the information, the quicker interference events will be resolved.
Quicker, Cheaper Detection
Carrier ID detection needs to occur throughout the chain to ensure accuracy and effectiveness. There are a number of detection systems on the market that do a great job, but their complexity and cost is prohibitive to smaller operators, small access centers, and most users.
Crystal launched Crystal Carrier ID last year to support the growing demand for easy-to-use detection systems. If the industry is to succeed in combating interference, CID detection must be cost effective and time-efficient.

Additional information is available at the Crystal' infosite: http://www.crystalcc.com
Roger Franklin is the Chief Executive Officer of Crystal. Founded in 1986, Crystal designs and delivers network monitoring and management solutions that improve operational efficiency, analyze errors, and enhance system resiliency, particularly for businesses that deal with complex and dispersed distribution pathways. Every day, program and advertising content worth billions of dollars flows through Crystal equipment managed by Crystal for leading media, enterprise, and satellite customers—including Fox, CNN, Disney, and Intelsat. Crystal, a privately held company, is headquartered in Greater Atlanta, Georgia.
For more information, please visit http://crystalcc.com.
---