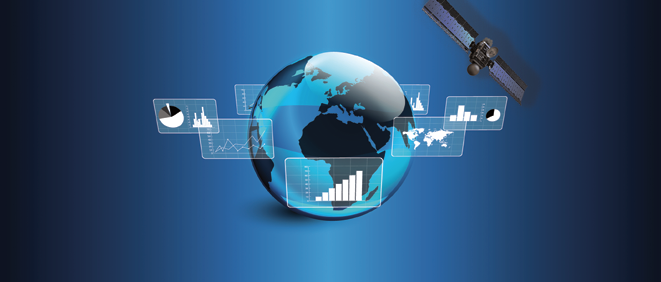 ---
The half-year numbers are in for satellite's three giant operators: Intelsat, SES and Eutelsat (and Eutelsat's are full year numbers up to June 30). In truth the trio are like a massive group of soldiers, who having finished unit's training are now having to 'mark time' with each individual changing from marching 'quick time' to moving their legs in unison but not moving from the spot.
The three operators are waiting for the 'white smoke' to emerge from the FCC at 445 12th Street SW, in DC. They hope that a decision will be made this Fall on whether they can reassign — and auction — some 180 MHz of their C-band frequencies for use by the U.S. telcos, who they hope will pay billions for the freed-up frequencies in an auction organized by the three.


Left to right: Spengler of Intelsat, Collar of SES, and Belmer of Eutelsat.
The 'Three Kings' are...
Steve Collar at SES
Steve Spengler at Intelsat
Rodolphe Belmer at Eutelsat
There's another statement each of the three could have made during their results announcements. They could each have stated "jam tomorrow" in response to the analysts looking to glean some minor bit of positive news to help in their formal advice to investors.
Taking the Three in Turn
SES unveiled its 1H numbers on July 26 and enjoyed a useful 'bounce' in its share price on July 27, rising 6 percent. The market was reassured by (CEO) Steve Collar's full-year outlook with guidance supplied that the addition of SES-12 and its new Video revenues and Network business are flowing into the company's coffers from the expanded O3b fleet.
SES reported revenue was €961.4 million, down 5.1 percent at constant FX, with underlying revenue of €950.6 million, down 4.2 percent. Video was down -8.8 percent and Networks +5.0 percent.
Steve Collar said, "While the market environment in Video remains challenging, we've delivered value to customers across our core neighborhoods and are starting to see benefits of bringing together our infrastructure and MX1 businesses into a single operational unit."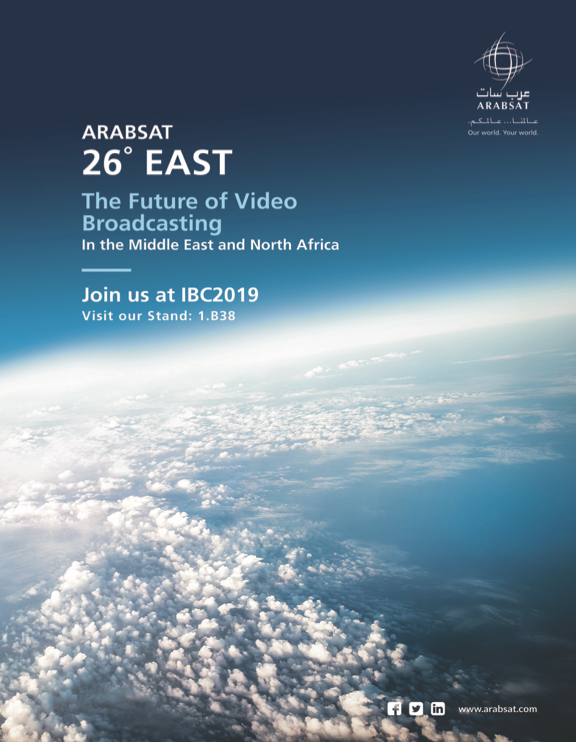 There is something of a squabble occurring between SES and Eutelsat and the focus is on who has won a battle for viewers in Ethiopia. Back in February, Eutelsat said it had won a valuable DTH contract. Then, SES recently published a release saying they had won an extremely similar contract. A statement from SES confirmed the move.
"The Ethiopian Broadcasting Cooperation (EBC) has agreed to be part of this dedicated Ethiopian bouquet [on SES], and NSS-12 is already broadcasting both the public and regional channels. The EBC has contracts in place to deliver their content from both 7/8 degrees West [Eutelsat' position] and 57 degrees East. Any future contracts must follow the normal EBC procurement process.
"The Association of Ethiopian Broadcasters (AEB) at the same time has committed to the migration, with their private channels acting as the foundation for the new dedicated Ethiopian channel bouquet."
In other words, the statement confirms the SES (and seemingly EBC/AEB) position which is committed to the all-important "migration" of channels from Eutelsat to SES. Meanwhile, Ethiopia will dual-emit its portfolio of channels.
One other Mideastern news element is that SES is to bring "in house" its half of a joint venture with Abu Dhabi's Yahsat satellite operator — YahLive — which markets the pair's DTH frequencies over the MENA and Asia regions from 52.5 degrees East. YahLive has been in a period of "strategic review" for some time. That review has been finalized and SES said the enterprise has not met revenue and profit expectations. As a consequence, Yahlive's sales and marketing efforts will be brought under SES control.
Steve Collar admitted to analysts that achieving substantial revenue increases at Yahlive will be a challenge. "This is more about bringing the kind of sales and go-to-market team within SES and aligning with the rest of our organization and the rest of our go-to-market. Don't expect substantial increases in revenue and in fact, it's definitely a challenging [market]. We built a really good neighborhood, a strong neighborhood, but revenue generation is lower than we would expect and this is part of a drive to both generate more revenue, more consistently with the way that we sell to all of our neighborhoods, but also drive costs out of business services."
Intelsat 29e: What's next?
The failure investigation board that's looked into the
problems which occurred on Intelsat's I-29e satellite —
which was lost in April 2019 and was valued at
$381.6 million — has concluded that an "electrostatic
discharge aggravated by a harness flaw on the spacecraft,
or a micro meteor strike". Intelsat said, "The failure
review board concluded that the anomaly was either
caused by a harness flaw in conjunction with an electrostatic
discharge event related to solar weather activity, or the
impact of a micrometeoroid." The failure committee
included Boeing staff who built the satellite. Intelsat 29e
was launched in January 2016, aboard an Ariane 5 rocket
from French Guiana for a planned, 15 year mission.
Based on the Boeing 702MP satellite design,
Intelsat 29e was positioned in geostationary orbit at
50 degrees West. Intelsat said there is a very low risk
of any similar event affecting the Boeing 702MP craft
in its fleet. Richard Esposito, a Boeing spokesperson, said
the company is "incorporating information gained
from the investigation" into the Intelsat 29e failure to other
spacecraft under construction at the Boeing satellite production line in El Segundo, California, "as a normal course of business." Intelsat is looking actively at how best to replace I-29e, including cooperation with other operators to bring near-term capacity into the fleet.
SES enjoyed comprehensive analyst reports following its financial report. Sarah Simon, a senior analyst at Berenberg Bank, suggests that the full year revenue targets for SES look like they will be a challenge despite the half-year numbers being broadly in line with expectations. She said, "All things being equal, however, these numbers were close enough to provide reassurance that things are not deteriorating more than expected. Having said this, we see a risk that SES will not hit guidance without significant periodic revenue which is unpredictable."
The bank says that Video division results at SES remain under structural pressure. "This [division] still has a lot to do to return to underlying growth."
Simon recognized the good work being done in SES Networks division. "Management noted that over 85 percent of annual revenue has been secured, but this still leaves 15 percent remaining, and, as we have witnessed in the past, there is a longer lead time for Networks than for Video in terms of the service wrapper that is required for this activity. We continue, therefore, to think there is risk to the 2019 target which requires full-year growth of 4 percent—9 percent. Granted, H1 was up by 5 percent, but the comparables are tougher in H2 for all three segments within Networks, hence our caution."
Berenberg's advice to investors is to 'Hold' and offered a price target of €15.60.
Another report came from Sami Kassab at Exane/BNPP, who was somewhat more optimistic and stated that SES delivered results in line with expectations and was maintaining its full-year guidance and gave its guidance to investors as "Outperform" and a target price of €19.
Kassab assumes "stable" pricing in Video DTH. "An acceleration in SES Networks is likely in our view as Q3 will see the entry into commercial service of SES 12 and benefit from recently launched O3b assets, but management provided little details underpinning its confidence on the improvement in Video revenue trends. We note contract wins in Ethiopia as well as statements on video services but remain at the bottom end of the guidance. SES guided for Video revenues to be stronger in Q4 than in Q3 but for SES Networks revenues to accelerate from Q3 onwards."
Both banks reported on the important (for investors and the businesses) prospects of a favorable C-band decision from the FCC — more on that in a moment.
Intelsat's Numbers
Intelsat was next with its quarterly results on June 30. It hasn't been the best of trading periods for Intelsat — the company suffered an on-orbit failure (of I-29e) and, consequently, there was a loss of revenue from the craft. The company's results show revenues of $509 million for Q2, down $28 million from the same period last year. The lost satellite meant a $382 million asset impairment charge.
Contracted backlog at June 30, 2019, after adjusting for known reductions to backlog related to the Intelsat 29e satellite failure, was $7.5 billion as compared to $7.9 billion at March 31, 2019. Breaking down the numbers, Intelsat's Network services revenue was $185 million (down 7 percent). Media revenue was $223 million (down 5 percent).
As to the Media-related segment, Intelsat said, "The decline is mainly due to lower volume at the time of renewal for cable distribution services in North America, Latin America and Europe, reduced demand for occasional use services and lower revenue from contribution services in Africa."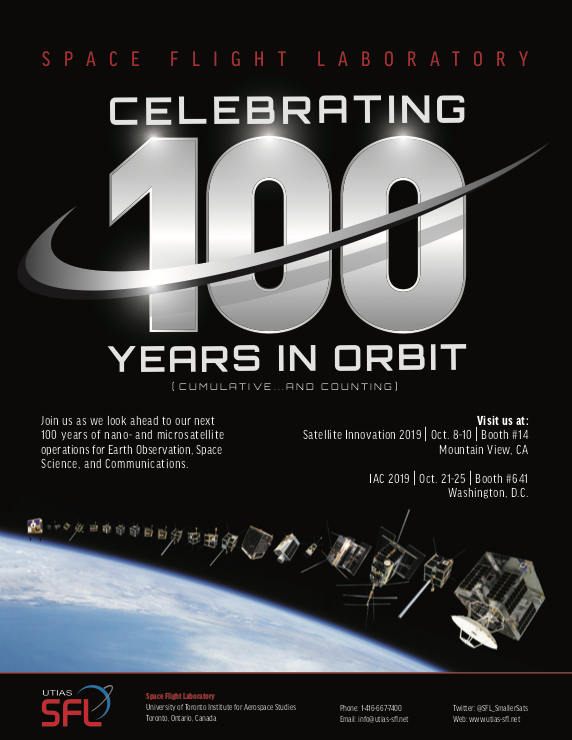 Intelsat's Government services division also suffered a 5 percent decline.
Eutelsat's Numbers
Eutelsat reported is full-year numbers (to June 30) on July 31. CEO Rodolphe Belmer admitted that the company is still suffering from a challenged operating environment that continues to weigh on the revenues of its core businesses.
However, helping its future numbers was the Eutelsat announcement that it was now contracted for a new, "low cost", Ultra UHD DTH payTV platform over the Caribbean and Andean regions. Puerto Rico-based Ultra DTH Inc. signed a multiyear, multi-transponder agreement with Eutelsat Americas.
As of June 30, 2019, the total number of channels broadcast by Eutelsat satellites stood at 7,092, up 2.4 percent y-o-y (+3.9 percent excluding the disposal of Eutelsat 25B). HD penetration continued to increase, standing at 1,551 channels versus 1,455 a year earlier (+6.6 percent), implying a penetration rate of 21.9 percent compared to 21.0 percent a year earlier. Eutelsat's Hot Bird lost 50 channels to a total of 952 channels.
Belmer said that its Broadcast division was helped by a resilient market and the growth in the number of channels and growing penetration of High Definition (HD) channels. He said that "several" DTH bouquets had been added during the year. He noted that its core broadcast Video sales were remarkably resilient and were almost steady over the past 8 quarters (at about €197 million per quarter-year).
Belmer also told analysts that it would be relocating its Paris HQ.
Other highlights included the launch of Eutelsat 7C and the launch of its Cirrus Satellite and OTT turnkey service, as well as seeing its Konnect Africa service, now up and running.
The company confirmed it had sold its interest in Eutelsat 25B for a benefit of €135 million (to Es'HailSat) as it was "non-core".
Mr. Belmer also addressed ongoing Capex optimization "with anticipated replacement of Hotbird constellation at significant cost reduction." He also announced "at least" a €100 million share buy-back program spread over the next three years.
Overall revenues for the year of €1.390 billion (down 5 percent) with Video down 2.3 percent; Government services up 2.3 percent; Fixed data down 11.4 percent; Fixed broadband down 4.6 percent and Mobile connectivity up 7.9 percent.
The number of operational transponders as of June 30, 2019, stood at 1,387, down by 40 units year-on-year, principally reflecting the disposal of Eutelsat 25B and the end of life in stable orbit of Eutelsat 12 West B (satellites in inclined orbit are not included in the transponder count).
As a result, Eutelsat's fill rate stood at 69.2 percent compared to 68.1 percent a year ago. As of June 30, 2019, the backlog stood at €4.4 billion, down 4.9 percent compared to June 30, 2018.
Changes in the Eutelsat fleet since June 30, 2018:
• Eutelsat sold its interest in the E-25B satellite to the co-owner of the satellite, Es'hailSat.
• The Al Yah 3 satellite started operations.
• E-33C was relocated to 133 degrees W and renamed E-133 WA.
• E-59A reached the end of its operational life and de-orbited.
• E-12 WB now operates in inclined orbit.
• E-70C has been relocated at 48 degrees E and renamed E-48E.
• E-7C has been launched on 20 Jun 2019. It is due to enter into commercial service at the end of calendar year 2019.
Belmer also said that its Eutelsat Quantum launch has slipped, from H2/2019 to Q3/2020 (meaning Q1 in calendar 2020). Also, that Eutelsat 5 West B's launch has slipped from Q3/2019 to Q4/2019. There would be no revenue from 'Quantum' in FY 2019/2020 and this translates into 'lost' revenues for the year of about €40m.
As to progress into the new financial year, Eutelsat announced:
• In Video, the entry into service of E-7C, bringing incremental capacity in Africa and the resilience of the core Broadcast DTH business;
• In Fixed Broadband, the ramp-up of the Konnect Africa operations and the benefits of the PPP in Europe; Konnet Africa was now fully up and running following initial teething problems. This week the service will debut in Cote d'Ivoir now that Eutelsat has received its license to operate.
• In Mobile connectivity, the benefit of contract wins in Maritime and the full-year impact of the UnicomAirNet contract on E-172B;
• In Government Services, the entry into service of the EGNOS payload on E-5 WB.
Finally, the trio all had something to say on the vexing question of C-band (which also affects Telesat as the 4th member of the C-Band Alliance). A few positive words on Friday, July 26, from SES CEO Steve Collar on the prospects for a favorable agreement from the FCC help send share prices for the key member of the C-Band Alliance on a firm upward trajectory.
Giles Thorne, an analyst at Jefferies, admitted the 'bankers dilemma' and said, "...as I'm not sure how many different ways the sellside (ourselves included) can try to ask C-band questions they know management aren't going to be able to answer. We are running out of ways to skin a C-band cat!"
Collar told analysts that the economic cost annually of a delayed C-band decision would be about $50 billion to the U.S. economy, noting, "The FCC obviously drives the timing, but with the focus that we're seeing in the ensuring that the [information] is complete and with comments of the [FCC] Chairman that he expects to have results to show this fall, I'm more and more optimistic than we'll have clarity on the process over the course of the next several months. C-band is starting to crystallize a lot of work with stakeholders across the board. And I'm optimistic about our role in creating a real win-win in the US with our solution."
Collar's best guess at when the FCC will deliver its decision is (possibly) around the end of Q3, or during Q4.
Intelsat CEO Steve Spengler also spoke confidently regarding the merits and strengths of the company's C-band restructuring, "specifically, our commitment to the protection of all existing C-band users, and our accountability to clear spectrum within 18 to 36 months of an FCC final order, enabling the U.S. to lead the race to 5G."
Berenberg Bank, in its note, said, "In recent weeks, there has been more noise from opponents of the C-Band Alliance's (CBA's) proposal, and the FCC is now looking for additional comments on three of the alternative options. Management now concedes it is willing to consider that some of the auction proceeds go to the treasury, which represents a softening of the original position and reflects the considerable opposition to the CBA's original assumption that it should exclusively benefit from the spectrum re-farming. That has, to some extent, been reflected in the diminishing assumptions about the net benefit to SES of this process (and the consequent impact on the share price)."
Exane/BNPP was somewhat more positive. "We continue to maintain our positive view on the outcome of this [C-band] process and attribute the strong share price reaction last Friday (+9 percent) to investor positioning ahead of the FCC's decision. We reaffirm our Outperform rating."
Sami Kassab, Exane/BNPP's media analyst, said in his note to clients that inevitably there were many questions during the analysts tele-conference on the likely impact and current situation on the proposed C-band restructuring "but we found no meaningful additional information disclosed. SES management remains optimistic the FCC will take a favorable decision by year end."
In other words, it is all "jam tomorrow." A positive (or even semi-positive) FCC decision will put billions of extra revenues onto the C-Band Alliances cash-flow. It is likely that 6 or 8 new satellites would be needed, which is good for the industry overall.
A positive decision will aid all three members, reducing debt and giving investors and shareholders a return on their long patience.
Perhaps those battalions of troops can then stop 'marking time'.
www.ses.com
www.intelsat.com
www.eutelsat.com

Senior Columnist Chris Forrester is a well-known broadcasting journalist and industry consultant. He reports on all aspects of broadcasting with special emphasis on content, the business of television and emerging applications. He founded Rapid TV News and has edited Interspace and its successor Inside Satellite TV since 1996. He also files for Advanced-Television.com.
In November of 1998, Chris was appointed an Associate (professor) of the prestigious Adham Center for Television Journalism, part of the American University in Cairo (AUC), in recognition of his extensive coverage of the Arab media market.
---