The typical news from the two giant European technology shows in September — Internationale Funkausstellung (IFA) in Berlin and Amsterdam's IBC — told it all and usually included IP and/or UHD/HDR somewhere in the headline. VR and 360-degree capture and display were also far from ignored. As usual, IBC's Hall 1 was dominated by the world's satellite operators.

The important German Home Electronics Market Index (HEMIX) delivered up excellent news for IFA, saying that Consumer electronics sales in Germany saw a 2.4 percent YoY rise in sales to nearly 12.5 billion euros ($14.8 billion). Entertainment electronics and telecommunications were up 9.1 percent and 4.6 percent, respectively. TV sets noted a 3.1 percent growth in value with sales of almost 2 billion euros ($2.4 billion) and were up 3.4 percent by volume to 3.4 million units. The conversion from DVB-T to DVBT2 HD broadcasting led to the sale of 3.4 million STBs (up 172 percent), costing 349 million euros ($412 million, up 255 percent).IFA also commemorated 50 years of color TV in Berlin, which made its first transmission on August 25, 1967.
Meanwhile, both shows were awash with the latest examples of high-end TV products, whether LG's wonderful OLED devices, or Samsung's Quantum Dot (QD/QLED) ranges, or the rival UHD offerings from Sony, Panasonic, Hisense and Vizio. Add in Dolby Vision and Atmos and there's another suite of confusing claims for the viewer to weigh. Incidentally, Samsung said that in the 'premium' price ranges ($1,500 and up), they hold the Number 1 position, globally. Samsung, quoted by Large Display Monitor, said that while these TVs account for only 5 percent of the volume of the market, they account for 20 percent of the revenue and 40 percent of the profits.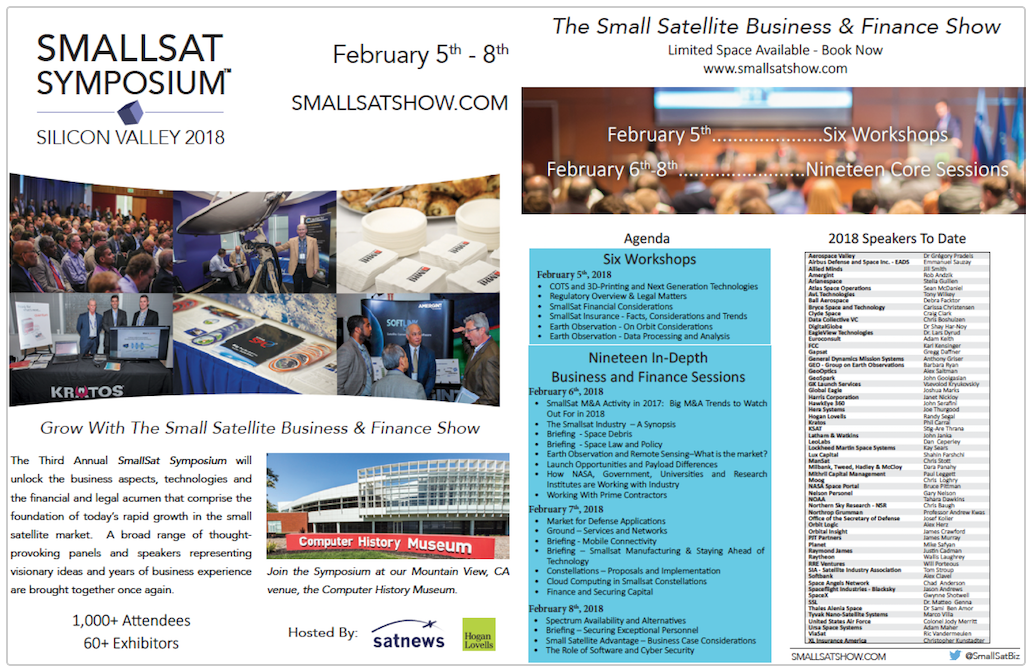 According to Samsung's own statistics, Samsung TVs maintained their first place standing in the over-$1,500 global premium TV market in the second quarter of 2017, with more than 40 percent of market share by sales volume in all the major global markets, except China, where it was number one but with around 30 percent market share. Samsung's market share remained above 40 percent in North America and Europe, the major battlegrounds of the global TV market. Samsung TV also recorded approximately 50 percent market share in Central and South America, and a higher percentage than all other competitors combined in the Middle East, CIS, African and Korean markets.
Of course, adding further to the complex decision-making process for buyers, are to go flat or curved, bezel or bezel-less, or so-called 'super narrow' bezels. Consumers have never been so bedazzled by bezels. However, there was one dominant message: UHD is here to stay, so while bezels might be important in the sales literature, it is pixels that actually matter, and the minimum 10 bit and 12 bit (and more) for High Dynamic Range. There was also considerable show chatter about 8K coming along soon.

Of course, there was plenty of debate about broadcasting standards to help jolly the conferences along. But, read these words from Sotiris Salamouris, CTO of Olympic Broadcasting Services, and already supervising the build-out of the 30,000 square meters broadcast center at PyeongChang, South Korea, in readiness for this winter's Winter Olympics. As well as managing the challenges of getting signals down and around the mountains, or along the narrow valleys of the region, he also has to cope with 4K/HDR, and 8K.
By the way, planning in detail for the 2020 Tokyo Olympics is underway. "For us, 8K is an interesting element!" admitted Salamouris. With our long-standing partner [Japan's public broadcaster] NHK we are also creating an 8K platform from PyeongChang. We have worked with NHK in a very strong partnership on 8K since the London games, which means that with London, Sochi, Rio, and now from Korea it will be the fourth Games that we have covered in 8K in some form. Today's 8K productions are advancing and becoming more and more sophisticated, and the whole setup becomes much closer to the 'normal' HD production. There is still much to be done. The biggest change for Korea in 8K and that of Rio is the introduction of HDR and the BT 2020 wider color gamut. It really is the 'Full Monty' in terms of 8K. The only thing missing if you really want to get to the final frontier is higher frame rates. Our colleagues from NHK are working on this, of course.
"For PyeongChang, we also have a quite complex 4K operation but we will, in general, down-convert the 8K images because camera positions are sometimes precious. Our 4K coverage comprises two key elements: we will produce 4K/HDR but with standard dynamic range availability to satisfy the needs of the majority of our broadcasters. This is because the number of HDR-equipped TV sets is still modest, but we are also supplying the down-converted from 8K to 4K with HDR for those who want it."
Salamouris predicts that the constant discussion over HDR, as well as 4K and 8K, could soon end. "Our industry has been moving from standard definition to high-def, and now to 4K and with 8K in front of us. But I would hope that we also accept that there's another revolution and that is in IP-based technologies which is happening in parallel, and that includes live capture. We have also to be aware that distribution is no longer just to TV sets, but to other devices including OTT delivery. I'd like to see these elements coming together and to be seamless for the viewer, and irrelevant. Perhaps by 2022 or 2024 we will no longer be talking of 4K or 8K but instead talking of excellent quality because my device will support it, and then perhaps medium quality because I have not yet bought the latest display, and then a good quality but visible on hand-held devices. We must be able to mix and match the images to suit the devices. We are still in a transition period but moving towards this situation.

"We know that pretty much every set sold today is 4K. But the traditional broadcasters, and our clients, are struggling to adopt 4K. They have legacy issues and technologies still to change, but they are changing and the adoption of IP technologies is key. But it also a 'chicken and egg' situation, with complaints that there's not enough content for the devices out there, and also the distribution chains are not quite ready. The problems are being solved, but it costs money, and amortizing these investments, and there are threats and competition from the OTT providers who do not have these legacy issues. In other words, the whole picture is extremely dynamic. But jump forward a few years and we will not be talking about image resolution."

Bill Baggelaar (SVP/Technology, Sony Pictures Entertainment) also majored on the topic. Baggelaar is passionate about UHD and, in particular, the visible difference High Dynamic Range (HDR) can make to a production. "We look at UHD right across the board, on all of our productions. Not all of our broadcast clients want us to finish a show in UHD/HDR but as far as episodic TV is concerned the technology is extremely important," he said.
"It is also important to remember that a first transmission, perhaps of a show like The Blacklist [on NBC], might not be required in 4K/HDR but ancillary sales [to Netflix] might require the improved quality. I don't want to just focus on The Blacklist but you don't want a situation where you have a wonderful hit show where Season 5 is in UHD with HDR but not Seasons 1-4! It was the same with Breaking Bad [for AMC], where the series was shot on 35mm film, so we had the opportunity to go back and remaster all of the episodes in UHD. The entire series just looks wonderful on a 4K set."
He admitted there was a cost impact on workflow for UHD. "But I want to make it clear that we see HDR as a growing area, and there are benefits all around, not least from Netflix and Amazon in terms of ancillary sales. Of course, all of our Theatrical titles are created with streaming and Blu-ray disc, and now UHD Blu-Ray in mind. For TV, I know that HDR is going to be increasingly important wherever we think there will be future demand. It might not be needed for today's broadcast outlet, but down the line it has to be available."
Baggelaar, not unnaturally, didn't want to suggest that movies and high-end drama were not important in driving consumers into the stores to buy HDR-equipped TV displays. "Consumers do that for sport," he admitted. "But we add to the drive, the demand, for 4K. On the broadcasting side it is a fact that the networks love the benefits, and would transmit if they could. They just need to figure out how to do it in a reliable and cost-effective way. Then you'll see an HDR avalanche happen."

Brian Sullivan, until two years ago the CEO at Sky Deutschland (and previously 14 years with BSkyB's Customer Group), is now heading up Fox Network's Digital Consumer Group. Sullivan joked that he'd like to announce a Hologram service at IBC, but said the USA's adoption of Ultra-HD was getting close and much closer than people realize. "All of the major studios are shooting in 4K/UHD and we have been for a couple of years now. Sports, in many cases, is already in 4K. The financial models are becoming clearer. The high costs of a few years ago are now less. But there's still a big difference, and that is to compare UHD with HD. Yes, of course, it is better, but the move to HD coincided with a massive shift to flat-screen digital TV sets, and the demise of the Cathode Ray Tube. For the consumer sector you do not have that same shift from flat screen to flat screen, and this means a slower TV replacement cycle."
Sullivan also brought the debate back to basics. "All this technology is wonderful. But it is always about the content. Nobody cares about the challenges and headaches we have had. They just want to access our programming, and we are one of the Big Five content factories in the world. With consumers expecting to dig deeper and faster into our content, we have to get that technology and architecture right. But it is all about the content. Nobody ever bought a service because of the neat user interface! What we are doing is a real game-changer."
Senior Contributor Chris Forrester is a well-known broadcast journalist and industry consultant. He reports on all aspects of broadcasting with special emphasis on content, the business of television and emerging applications. He founded Rapid TV News and has edited Interspace and its successor, Inside Satellite TV since 1996. He also files for Advanced-Television.com. In November of 1998, Chris was appointed an Associate (professor) of the prestigious Adham Center for Television Journalism, part of the American University in Cairo (AUC), in recognition of his extensive coverage of the Arab media market.
---