2017 has continued the dynamic industry trajectory of the preceding years.
Commercial customers harnessing the opportunities of SATCOM-enabled communication to adapt their business models and fight for market share... military operators exploiting the competing benefits of both proprietary and commercial networks... government services expanding their service offering as well as their reach...
What markets should SATCOM business leaders be focusing upon in order for their products and services to remain relevant and grow? It starts with an understanding of the areas in the target markets that are experiencing change.
The Battle of the Bands
To understand the likely trajectory of SATCOM over the next three to five years, understanding satellite frequency band utilization is critical, by both commercial and military users. The current preeminence of C- and Ku-band, which are the commercial staple bands of choice, are facing a unique challenge from Ka-band, one that is still evolving. Nonetheless, Ka- will almost certainly grow into and remain a significant bandwidth alternative.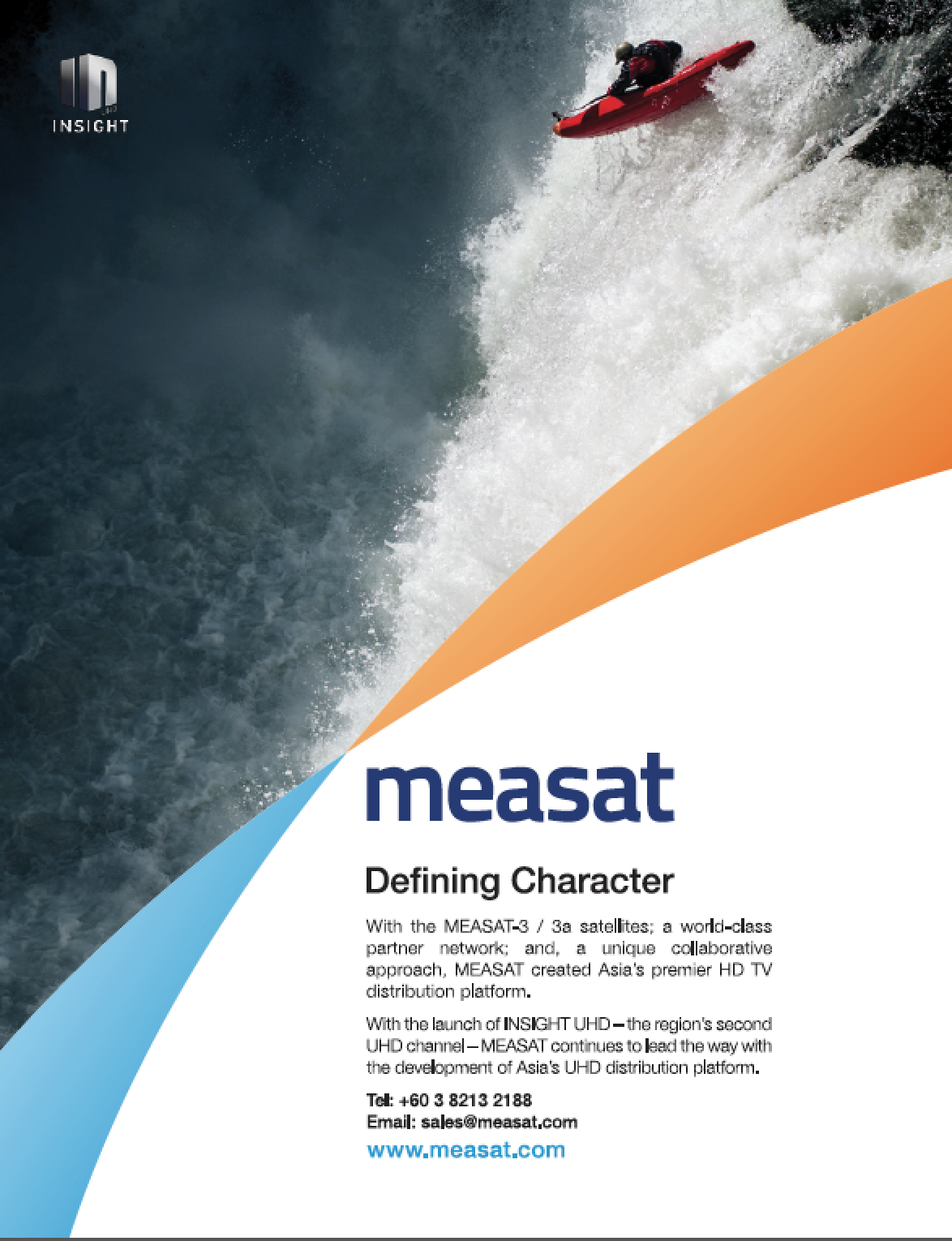 Why Ka-? The answer lies both in the nature of the C- and Ku-bands' usage as well as Ka-band's performance advantages. Because of their commercial prominence since the 70s and 80s, respectively, their large constellations of satellites have provided near complete global coverage. Paradoxically, all that coverage enabled a utilization that, over the years, has seriously outstripped supply of bandwidth, leaving the satellite industry to initiate developments in Ka-band.
Apart from the obvious advantage of virtually untapped capacity, C- and Ka-band offers SATCOM operators significant advantages. The shorter wavelengths of the higher Ka-band frequencies enable much higher gain characteristics—almost four times as much as Ku-.
Additionally, the higher frequency enables the use of much smaller reflectors—up to a quarter the size. Not surprisingly, the merit of smaller (and, therefore, lighter) antennae has translated into high adoption by military and similar high-mobility operators, where pounds and inches make or break a specification.
Notwithstanding these advantages, Ka-band adoption is not straight forward. Capacity is somewhat still an artificial benefit to the extent that the constellation of Ka- satellites is minute when compared to C- and Ku- satellites.
Additionally, both C- and Ku-bands' rain fade performance being superior to Ka-'s means that the future of commercial SATCOM band utilization will remain a proposition for C-, Ku- and Ka-bands.
What about X-band? Traditionally, the exclusive band of choice for defence operators, X-band has also evolved into a commercial band option. As military bandwidth requirements decreased in the wake of drawdowns in large-scale deployments in the Iraqi and Afghan theaters, X-band suppliers have sought ways of converting excess capacity into opportunity.
Projects such as the 2016 partnership between Hughes, Airbus and Skynet are premised on making excess X-band capacity available to
non-military and commercial operators. In each case, the previous distinctions in "commercial/civilian" versus "military" applications—and their associated bands—continue to be blurred over time.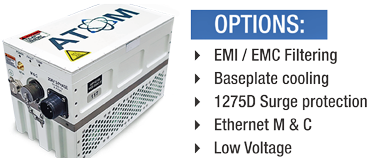 WGS: Military-Only, But Not the Only Choice
Defense operators present an interesting case study for understanding the dynamic nature both of today's band utilization—and more broadly—industry-specific constellations.
Within the NATO community, the Wideband Global (WGS) constellation of satellites was developed exclusively for the militaries of the US, Canada, and several member states. WGS' role was to give dedicated bandwidth for operational requirements for applications ranging from C3 (communications, command and control) to reconnaissance and surveillance, as well as to certain US non-military government users.
From the first three Block I WGS satellites launched between 2007 and 2009, through to the five additional satellites launched as part of the Block II program from 2012 to 2016, the network yields significant bandwidth improvement over the Defence Satellite Communication System (DSCS) that is being replaced.
Does this mean "Mission Accomplished" for WGS partner users?
Yes and no. To achieve access to the WGS network, only WGS certified terminals can be used by prospective operators. The cost of developing and certifying to WGS standards is an expensive as well as lengthy process.
For example, ARSTRAT, the US body which certifies for WGS, requires the participation of a willing sponsor customer (or country, if not in the US). That, alone, has been an entry barrier to numerous terminal manufactures. Correspondingly, the cost of said WGS-certified terminals and their time-to-market presents another disadvantage to a prospective military customer.
The terminal itself is not the only factor that figures into the operational requirements of a defense procurement. Additionally, there is the usability of the WGS network itself.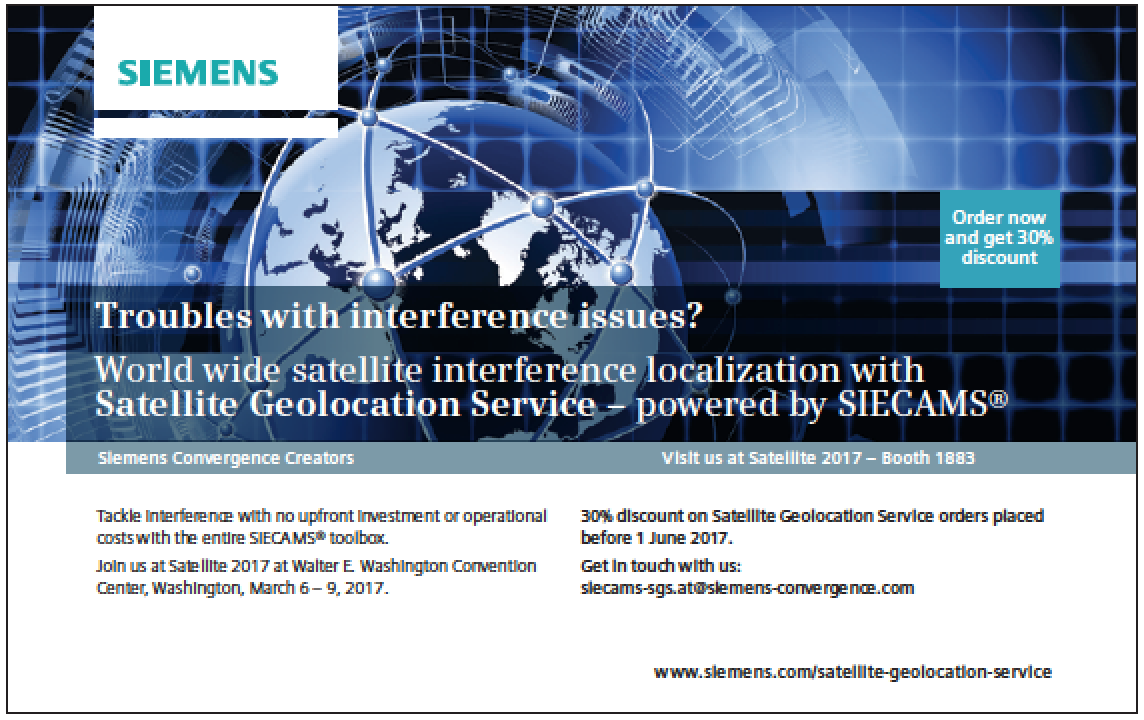 Accessing WGS airtime takes longer and is more complex administratively, in contrast to accessing commercial networks—in some cases, end users end up not even qualifying for use of the network. When shortest time-to-comms and maximum timing flexibility of establishing SATCOM data links trump the security and bandwidth available from WGS, commercial networks present a compelling option, if not an outright alternative, to certain military SATCOM requirements.
Lighter Versus Easier
Diverging propositions are also increasingly common where size and weight are concerned. For example, in fixed terminals, there is less incentive to use smaller and lighter components as the antennae itself is often driving the size and weight of the terminal, whereas for mobile satellite terminals, the lighter the terminal, the better, all other factors being equal.
Even within the mobile category, does that fact always hold true? The answer is that where there is a significant ease of use requirement, customers will often trade lower size and weight for the benefits of ease of use features, such as auto-acquire.
Following the pattern of increasingly intuitive interfaces and the pervasiveness of "smart" features in virtually every single communications device, terminal manufacturers are increasingly making the operation of satellite terminals a user-friendly experience.
Features such as simple touch-screen interfaces and "single-button" start features shorten the time to get a live link up as well as reduce the need for in-depth user training.

With purchase price differentials of up to 20 percent between manual and auto acquire terminals, ease of use can be traded off versus continuous costly operator training, especially if there's frequent user rotation and/or reassignment.
As an example, Norsat's own military-focused GlobeTrekker™ 2.0 combines multiple ease-of-use features that include intelligent LinkControl™ automated satellite acquisition, as well as one-touch interface, all in a rugged, military-grade, modular component architecture. Packaged in 3 or 4 IATA-sized carry cases, this unit contrasts with the ultra-portable, lightweight manual acquire Norsat Journey Manpack™, which can be packed down to 1 IATA case but has no integrated pointing tools. Each brings a different proposition to cover a wide range of military operational applications.
More Options for Integration
With the enormous array of possible customer permutations for bands, types of terminals, applications, and so on, successful terminal and component equipment suppliers are most successful meeting highly variable customer needs by building multi-functionality into the design. A good example is how terminal Management and Control (M&C) has evolved. Traditionally, terminal access was typically centered around mainstay protocols such as RS-232, and progressing more recently, to include RS-485 serial interfaces.
However, with increasing demands for functionality, such as remote access or operation within a Network Management System (NMS), then the Ethernet protocol is a requirement. Terminal and component suppliers typically offer M&C designs that have functionality for all three already included. As Ethernet offers faster local user M&C communications as well as more effective scaling, the requirement for Ethernet is rapidly becoming universal.
Going further, as fiber optic infrastructure becomes increasingly commonplace, more component manufacturers are offering fiber optic interface units for deployments where there is a need for more than 100 meters between the indoor and outdoor units. Is that enough to meet the ever-growing demand from an ever-widening list of customer applications? The answer is no—particularly where military and/or airborne applications are concerned.
For example, a standard Block Upconverter (BUC) will typically require extensive modifications to meet a host of stringent compliance standards. Under the auspices of MIL-STD-810G or DO-160, environmental factors such as higher temperature, higher altitude, humidity, shock, and vibration each have testing prerequisites that must be met before the BUC can be approved for use in certain military airborne applications.
Emissions, particularly from connectors, are evaluated under MIL-STD-461F. Ensuring components meet these tests is a costly and time-consuming process, but critical to addressing the rigors of SATCOM-on-the-move (SOTM) and airborne integration requirements.
For example, the Norsat ATOM™ line of BUCs and SSPAs were designed specifically with these specification requirements in mind; however, they may not be the least expensive products in the market.
Remain Flexible or Get Left Behind
Between now and 2020, important changes will occur in many industry verticals as a result of the harnessing of the opportunities of satellite-enabled communications. From WiFi on commercial flights to higher levels of battlefield data availability to broadband access in rural schools in developing countries, the result will inevitably be more connectivity.
More importantly, though, is what enables that connectivity: flexibility, both in design and in operation. Successful providers of SATCOM products and services will have tied their relevance in the market to the understanding that customers will demand the ability to choose networks, they will seek alternatives in how their equipment and supporting systems interact, and they will seek options and customizations regarding specific functionality.
Not surprisingly, those requirements will evolve over time, as well.
Daniel Lopez is the Product Manager, Satellite for Norsat International Inc. in Richmond, British Columbia, Canada. He served in the Canadian Forces Telecommunications Branch for nine years, both as an operator and as an officer. Subsequently, he has worked in technical product management and consulting roles for more than 17 years.
---