Ready for launch: Ball's smallsat for NASA's GPIM mission
A Ball Aerospace satellite used for NASA's Green Propellant Infusion Mission (GPIM) is ready for launch, scheduled for no earlier than June 24 on board a SpaceX Falcon Heavy rocket.


Artistic rendition of the GPIM spacecraft. Image is courtesy
of Ball Aerospace.
Ball built the smallsat, which contains NASA's first opportunity to demonstrate a new "green" propellant and propulsion system in orbit — an alternative to conventional chemical propulsion systems.
As the prime contractor for GPIM, Ball Aerospace is responsible for system engineering; flight thruster performance verification; ground and flight data review; spacecraft bus; assembly, integration and test; and launch and flight support.
The spacecraft bus is the smallest of the Ball Configurable Platform (BCP) satellites, which is about the size of a mini refrigerator, and was assembled in just 46 days.
The BCP provides standard payload interfaces and streamlined procedures, allowing rapid and affordable access to space with flight-proven performance.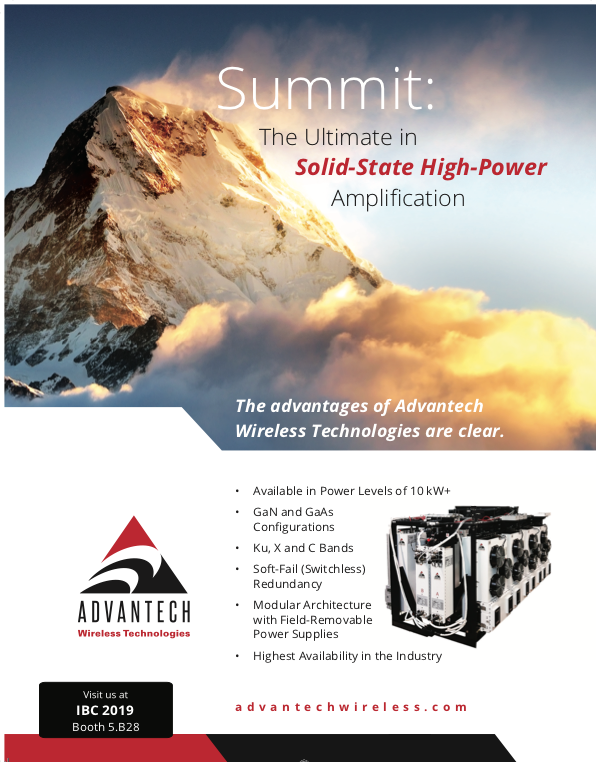 There are currently two BCP small satellites performing on orbit: STPSat-2, which launched in November 2010, and STPSat-3, which launched in November 2013.
The two STP satellites were built for the U.S. Air Force Space Test Program's Standard Interface Vehicle (STP-SIV) project.
GPIM is part of NASA's Technology Demonstration Missions program within the Space Technology Mission Directorate (STMD), and Christopher McLean of Ball Aerospace serves as the principal investigator.
The mission will demonstrate the practical capabilities of AF-M315E, a Hydroxyl Ammonium Nitrate fuel and oxidizer monopropellant developed by the Air Force Research Laboratory.
In addition to STMD and Ball Aerospace, the GPIM team includes: Aerojet Rocketdyne; U.S. Air Force Research Laboratory at Edwards Air Force Base; the Air Force Space and Missile Systems Center at Kirtland Air Force Base, New Mexico; and three NASA field centers — NASA's Glenn Research Center in Ohio, NASA's Kennedy Space Center in Florida, and NASA's Goddard Space Flight Center
in Maryland.
GPIM is one of several payloads launching as part of the Department of Defense STP-2 mission managed by the U.S. Air Force Space and Missile Systems Center. Another payload, the Constellation Observing System for Meteorology, Ionosphere, and Climate-2 (COSMIC-2) satellite, carries five Ion Velocity Meters built by Ball and designed by the University of Texas at Dallas (UTD) that will measure one parameter of the space weather environment as part of a successful technology transfer program.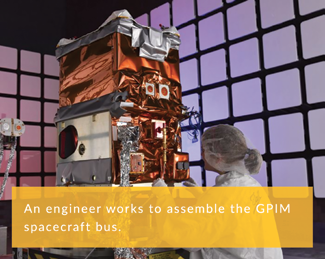 COSMIC-2 is a joint mission including the National Oceanic and Atmospheric Administration, U.S. Air Force, Taiwan's National Space Organization and the University Corporation for Atmospheric Research.
Dr. Makenzie Lystrup, VP and GM, Civil Space, Ball Aerospace, said that GPIM has the potential to inspire new ideas and new missions, which could mean smaller spacecraft, faster and easier ground processing, longer design lives and more.
Dr. Lystrup also noted that Ball is developing smallsats for two other NASA missions — the Imaging X-Ray Polarimetry Explorer (IXPE) and the Spectro Photometer for the History of the Universe, Epoch of Reionization and Ices Explorer (SPHEREx) missions.
www.ball.com/aerospace/programs/gpim
---
Speedcast and XipLink band together for WAN tech efficiencies
Speedcast International Limited (ASX: SDA) and XipLink Inc. have combined tech forces to develop comprehensive technologies to maximize efficiencies in data transfer across Wide Area Networks (WAN).
As the technology convergence between the network and application layers speeds up, Speedcast and XipLink see the importance in developing next-generation solutions that are flexible and scalable across different environments. The partnership is focused on the two companies' strengths across three main areas:
Speedcast will integrate XipLink into cellular backhaul solutions to improve network efficiencies, which will be especially important in the 5G era.
XipLink will be hosted on Speedcast's award-winning SIGMA Gateway network management device with the capability to be activated remotely as a Virtual Machine (VM).
Speedcast and XipLink operational and software personnel will integrate network management interfaces and leverage machine-driven analytics to simplify operational processes, increase network visibility and enhance customer experience.
Tim Bailey, EVP, Products, Marketing and Business Development, Speedcast, said the company recognizes the important role that network optimization plays in managing critical communications. The XipLink partnership gives the firm the ability to expand the scope of offered services and provide innovative technologies to customers across the industries Speedcast serves.
Bailey add that XipLink's WAN optimization solutions will improve network efficiency and deliver increased throughput for the firm's customers' business-critical applications.
Jack Waters, CEO, XipLink, noted that this partnership agreement with Speedcast will deliver network efficiency, ease of deployment, and reduced complexity for end customers in Maritime, Cellular Backhaul, Government and other markets where Speedcast is a leader.
www.speedcast.com/
xiplink.com/
---
Environmental impact studies underway for Scottish spaceport
The Scottish Highlands are undergoing environmental impact studies for a proposed Space Hub in Sutherland.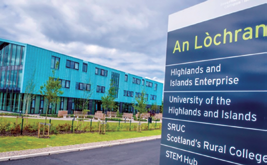 Scotland's enterprise agencies have launched ambitious
plans to help build a more economically vibrant country.
Preparatory work is getting underway to agree the scope of environmental impact studies that should be carried out in relation to the site of a proposed space center in Sutherland. Highlands and Islands Enterprise (HIE) is currently developing plans for Space Hub Sutherland, which is expected to begin vertical launches of small satellites from the A'Mhoine peninsula, near Tongue, early in the next decade.
The project has attracted support from the UK Space Agency, which is also funding two launch companies that plan to set up in Sutherland — Lockheed Martin Space Systems and Orbex.
Space Hub Sutherland is planned as a key component of Scotland's growing space sector. The development agency expects 40 high quality jobs will be created locally, part of a total of more than 400 across the wider Highlands and Islands. Orbex has already opened a new manufacturing facility in Forres.
The potential launch site at A'Mhoine is next to the Caithness and Sutherland Peatlands Special Protection Area and Special Area of Conservation, and the Ben Hutig Site of Special Scientific Interest.
Understanding the environmental impacts of satellite launches, as well as the economic benefits, will be crucial factors in determining the outcome of a future planning application to the Highland Council for design and construction of the space hub.
That application is currently being prepared by HIE and will be accompanied by an extensive round of public consultation so that local people have opportunities to view the plans and put questions to
the developer.
As a first step toward determining environmental impacts, HIE now seeking agreement on the scope of environmental issues that will need to be examined. The development agency is consulting the Highland Council, statutory consultees Scottish Natural Heritage, the Scottish Environment Protection Agency and Historic Environment Scotland, and a wide range of other interested parties.
Scotland's enterprise agencies have launched ambitious plans to help build a more economically vibrant country. In line with the EU's environmental impact assessment directive, HIE is proposing to examine potential impacts on the local area, specific habitats and the marine environment.
Roy Kirk, Space Hub Sutherland Project Director with HIE, said, "As our plans develop, it is absolutely vital that we gain a thorough understanding of the potential environmental impacts that a launch facility could have, including around the location of the site itself. We have been carrying out bird studies, for example, for well over a year now, so there is already a stock of robust data regarding that aspect.
"The new proposal will help us scope out the full range of environmental issues that we need to examine and that will inform the development of the project as we head towards a future planning application.
"Space Hub Sutherland is an evolving project and the plans need to be very forward-looking. For the purpose of the scoping exercise, we've used figures that range from current expectations to the absolute extreme end of any potential activity that could take place there. This will make sure that environmental assessments are as robust as possible, by being based on maximum possible impacts."
Papers associated with the initial scoping exercise are available online at The Highland Council website.
"It is very positive to see the first scoping documents for the launch site at Sutherland Spacehub, representing the work of dozens of people and numerous industry and environmental experts over the past years to examine the challenge of taking Britain back in to space," said Kirk.
This document is a first, giant step toward a formal planning application. It's a very detailed and careful alignment between the project and planning stakeholders on what aspects might have environmental or other impacts. However, it is very important to
note that there is still a lot of design work and refinement ongoing to finalize requirements to ensure minimal impact.
Those that are unfamiliar with planning procedures may not be familiar with the rigor of the environmental impact assessment required, and which has been ongoing at Sutherland since 2017. It's important that this understanding is based on facts rather than speculation or misinformation. This is a multi-year process involving dedicated studies from dozens of industry and agency experts, as well as engagement with multiple stakeholders and authorities.
As an example, a two-year study detailing the local bird populations at the A'Mhoine site is now nearing completion. It's worth noting that any launch site of this nature — including those in other regions of Scotland near sensitive areas of natural heritage — will face similar requirements to present multi-year studies to Scottish National Heritage and the Scottish Environment Protection Agency, among other stakeholders.
The economic impact of the spaceport in the Highlands and Islands region is expected to deliver around 400 jobs in various activities, and around 40 locally at the spaceport, including roles in administration, finance, licensing, insurance, maintenance, fueling, engineering, communications, public relations, housekeeping, security and community relations.
Orbex stated the company is committed to operating the A'Mhoine site in a compatible and "green" manner and will be using a site-compatible small launch vehicle with an ultra-low carbon bio-propane fuel. Orbex is already investing in the Highlands region at Forres, and will be making some more announcements about developments at other locations in due course.
wam.highland.gov.uk/wam/centralDistribution
https://www.lockheedmartin.com
---
Aerojet Rocketdyne delivers eight engines for Artemis 2
Aerojet Rocketdyne has been busy building eight auxiliary engines for integration into the European Service Module (ESM) of NASA's Orion spacecraft.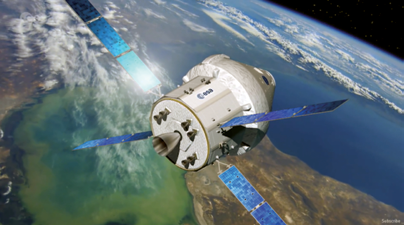 Artistic rendition of the European Service Module
Artemis 2 is Orion's first mission to carry astronauts, and Aerojet's engines will ensure the spacecraft's in-space trajectory and position, as well as serve as backup to the main engine.
The eight 110-pound-thrust bipropellant engines will be coupled into four pairs on the bottom of the ESM. The ESM, which remains connected to the spacecraft throughout the mission until just prior to Orion's re-entry to Earth's atmosphere, provides propulsion, power, temperature control, air and water for crew members.
Orion's goals are to be capable of taking crews into deep space destinations and returning them safely to Earth.
Launched on NASA's new Space Launch System (SLS) heavy-lift rocket, Orion is designed to carry people farther into space for longer periods of time than ever before, withstanding higher levels of radiation and re-entry speeds than any previous human-rated spacecraft.
Aerojet Rocketdyne CEO and President Eileen Drake stated that based on the flight-proven R-4D engine, their auxiliary engines will provide critical maneuverability and propulsive support to Orion throughout its mission.
The auxiliary engines for Orion are manufactured, tested and qualified at Aerojet Rocketdyne's Redmond, Washington facility under a contract to Lockheed Martin, NASA's prime contractor for Orion.
Aerojet Rocketdyne also provides the service module main engine components, Launch Abort System jettison motor, crew module reaction control system and composite overwrapped pressure vessels for the Orion spacecraft.
www.rocket.com
---
Airbus enhances Vision-1 imagery capabilities via SSTL's S1-4 satellite
Airbus has increased their high-resolution imagery portfolio following an agreement to leverage capacity from the S1-4 satellite built by Surrey Satellite Technology Limited (SSTL) — this new imagery offer, called Vision-1, delivers full end-to-end imaging operations to Airbus' customers.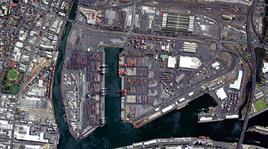 A VisionOne image capture of Melbourne, Australia.
Image is courtesy of Airbus.
Vision-1 provides 0.9 meter resolution imagery in the panchromatic band and 3.5 meter in the multi-spectral bands (NIR, RGB), with a 20.8 km. swath width. These specifications are ideal for defence, security and agriculture applications, while this extra revisit opportunity further strengthens Airbus' satellite fleet.
Vision-1 operations will be coordinated by Airbus in the UK, following integration into the UK Mission Operation Center, which already operates the commercial imaging of the DMC Constellation.
This is an important step for UK sovereign imaging capability, adding sub-meter data to the existing UK imaging capabilities.
As Vision-1 was launched in September 2018 together with NovaSAR, this opens significant opportunities for applications combining optical and radar satellite imagery.
Along with Vision-1, Airbus offers commercial access to the largest fleet of EO satellites: Pléiades, SPOT 6/7, DMC Constellation and the weather-independent radar satellites TerraSAR-X, TanDEM-X and PAZ.
François Lombard, Director of Intelligence Business at Airbus Defence and Space, stated that this new asset will reinforce the company's monitoring capabilities for sub-meter imaging and feed the Airbus OneAtlas digital platform to provide increased freshness.
www.airbus.com/
www.sstl.co.uk/
---
Saturn Satellite Networks launched by Tom Choi's AirspaceIX
Airspace Internet Exchange Inc. (AirspaceIX) wireless technology company, founded by Thomas Choi, which launched Curvalux, has launched Saturn Satellite Networks Inc. (Saturn), a U.S. Delaware Corporation that is building a space qualified, small, GEO satellite platform named Nationsat.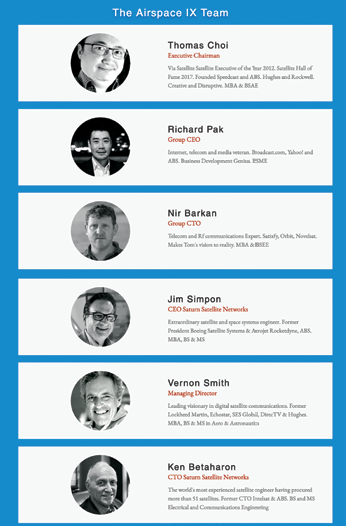 Built entirely in the USA with heritage-based payload and bus components, Nationsat features a full-digital payload and 2.5 kW bus design that enables complete frequency agility and bandwidth channelization for users that demand wide-beam C- and Ku-band capacity as well as an HTS version that provides more than 80 Gbps.
Saturn is led by one of the most senior and experienced teams of satellite engineers.
The top three members of the executive team have more than 100 years of experience and have manufactured over 60 GEO satellites at Boeing, Hughes, Lockheed Martin and Intelsat.
The Nationsat satellites are designed to be low cost and highly flexible, enabling users to save over 70 to 80 percent of current market pricing for bent pipe GEO satellites — the company's HTS models will cost less than $1 million per Gbps delivered on-orbit.
Tom Choi, the Executive Chairman of AirspaceIX and Saturn, said the company is extremely proud to announce Saturn's Nationsat project. The firm has been quietly working on this since the end of 2017, to deliver the most advanced, flexible and cost optimized, GEO satellite platform in the world.
He added that more than 95 percent of satellite capacity users in the world use their satellites for domestic applications and, for the first time ever, the firm has a satellite that has been designed and optimized for these end users and nations.
The company hopes to serve as a vital cog in the global effort to bring affordable, satellite connectivity to the emerging markets of the world and to over 150 nations that have not been able to afford satellites in the past. This will change with the introduction to the market of Nationsat, by Saturn.
Vern Smith, the Managing Director of Saturn, added that the company is making history with the most affordable and innovative GEO satellite solutions. The firm has already executed an early development contract with our first customer, valued more than $10 million and recently passed a rigorous Preliminary Design Review (PDR) on the firm's path to delivering the Nationsat systems in 2020.
Jim Simpson, the CEO of Saturn states it has been very rewarding and an honor, teaming up with Tom and leading this incredibly talented and innovative Saturn team as its CEO.
Simpson continued that this unique satellite system and service enables nations that previously could not afford their own satellite systems the ability to take advantage of the economics of ownership at a fraction of the cost of a traditional satellite system.
He also noted that the company's ability to use a very small satellite platform, that efficiently uses power, and takes advantage of the theory of the microcosm, with digital payloads, provides a revolutionary approach to delivering on-orbit reconfigurable broadband capacity.
www.airspaceix.com/
saturnsatellite.net/
---
ESA signs Arianespace for a JUICE launch
Arianespace and the European Space Agency (ESA) have announced the signature of a launch services contract with an Ariane launch vehicle for JUICE (JUpiter ICy moons Explorer).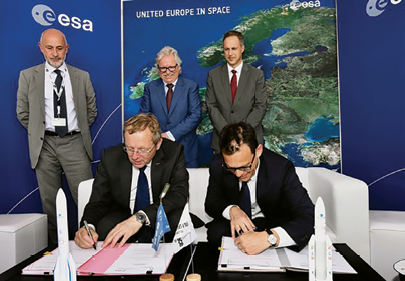 The JUICE launcher contract being signed by (left) Günther
Hasinger, Director of Science Programs at ESA, and (right)
Stéphane Israël, CEO of Arianespace.
JUICE — the JUpiter ICy moons Explorer — is the first large-class mission in ESA's Cosmic Vision 2015-2025 program.
Its mission is devoted to complete a unique tour of the Jupiter system. JUICE will spend at least three years making detailed observations of the giant gaseous planet Jupiter and in-depth studies of three of its largest moons as well as the potentially ocean-bearing satellites, Ganymede, Europa and Callisto.
The JUICE mission will use an Ariane 5 or an Ariane 64 launch vehicle, with the launch period starting in mid-2022 — depending on the final launch slot from the Guiana Space Center, Europe's Spaceport in French Guiana (South America). With the currently-nominal launch window in May 2022, the mission would end in June 2033.
The satellite will have a mass at liftoff of approximately six tons and will be placed in an Earth escape orbit toward Jupiter initiating a journey of 600 million kilometers.
After a 7.5-year cruise toward Jupiter — which includes gravitational assists from Earth, Venus and Mars — the spacecraft will enter orbit around the giant planet in October 2029.
The Jupiter tour includes several flybys of each planet-sized world, and it ends with orbit insertion around Ganymede, the largest moon in the Solar System.
JUICE will carry the most powerful scientific payload ever flown to the outer Solar System consisting of 10 state-of-the-art instruments plus one science experiment that uses the spacecraft telecommunication system with ground-based radio telescopes.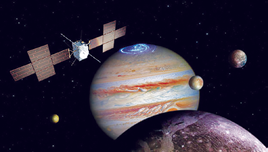 Artistic rendition of Jupiter exploration.
Image is courtesy of ESA.
JUICE's instruments will enable scientists to compare each of these icy satellites and to investigate the potential for such bodies to harbor habitable environments such as subsurface oceans. They will also carry out observations of Jupiter, its atmosphere, magnetosphere, satellites and rings.
Airbus Defence and Space is developing and building the JUICE spacecraft. As prime contractor, for design, development, production, and testing of the satellite, Airbus will lead a consortium of more than 80 companies covering more than 110 contracts.
Following the contract signature, Günther Hasinger, Director of Science Programs at ESA, said JUICE is the first 'large-class' mission in the Cosmic Vision program and of prime importance for investigating the habitability potential of ocean-worlds beyond our own. The ESA is delighted to confirm it will have a flying start with an Ariane launch vehicle, setting it on course to fulfill its scientific goals in the Jupiter system.
Stéphane Israël, CEO of Arianespace, added that the company is honored to be awarded this new scientific mission from ESA, which will advance the understanding of the Universe. Less than a year after the launch of BepiColombo to Mercury, the company has won the launch contract for the JUICE mission to Jupiter's moons, a further confirmation of Arianespace's ability to ensure Europe's independent access to space for all types of missions.
Israël added that Arianespace is, once again, marshaling all of the firm's strengths and capabilities to support Europe's spaceborne ventures, with a launch services offering based on Ariane 5 and Ariane 6 so we can deliver the availability and flexibility needed by ESA for its latest emblematic mission.
www.arianespace.com/
www.esa.int/ESA
---
Plasma propulsion for smallsats from Phase Four
Phase Four has introduced Maxwell, the first turnkey plasma propulsion solution
for smallsats.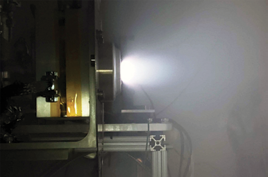 Maxwell combines a complete propellant management system and Phase Four's proprietary RF (radio frequency) plasma thruster into a compact form factor.
Maxwell expands what's possible for smallsats and combines simplicity with the powerful performance of complex traditional electric engines.
Maxwell eliminates bulky, high voltage components and electrodes, simultaneously reducing cost and removing supply chain barriers that have long plagued traditional satellite engines.
According to the company, Maxwell is the most powerful electric propulsion system of its size, delivering up to 10 mN of thrust and up to 1,400 s of specific impulse, with total impulse of up to 14,000 Ns.
Maxwell is ideal for smallsats (20 to 500 kg.) with 300 to 500 W power budgets.
Maxwell is an instant startup propulsion unit with no delays and no need to warm and condition cathodes. Equipped with a
flexible interface, Maxwell can finely tune thrust parameters on-orbit to accommodate changing mission needs.
With a full 1 kilogram tank of xenon, Maxwell weighs in at just 8.4 kilograms and takes up a modest volume of 7.5 x 7.3 x 5.3 inches.
First deliveries of flight-qualified Maxwell start in 4Q19.
Beau Jarvis, Phase Four CEO, said the company believes that customers shouldn't have to decide between thrust and efficiency when it comes to propulsion. Maxwell provides the best of both worlds, delivering simple plug and play delta-V. Maxwell will enable rapid ROI for LEO smallsat constellations looking for four to six year operational lifetimes.
phasefour.io/maxwell/
---