CETel commits to SES Networks
CETel has committed to a five year relationship with SES Networks to achieve new exploration and production sites in Africa via SES Networks' MEO O3b satellite constellation — CETel is a German service provider of global, managed end-to-end communications solutions.
CETel will leverage the O3b fleet's low latency and high throughput capabilities for big data applications required by the exploration and production industry. With round trip latencies below 150 milliseconds, MEO-enabled networks are on par with standard fiber connections and are more reliable and faster to deploy than other infrastructure.
The inking of this MEO deal with SES Networks empowers CETel to serve new applications where lower-latency connectivity matters, and to complement the comprehensive and versatile business applications it currently serves today.
Guido Neumann, Managing Director of CETel, said that CETel is delighted to be one of the first European service providers to use SES Networks' MEO fleet to add fiber-like connectivity to their existing service and product portfolio. This is yet another example of a successful collaboration between SES Networks and CETel in the delivery of managed end-to-end communications solutions. CETel sees MEO connectivity as an ideal extension that complements the connectivity delivered by established GEO satellites. The fleets have their own unique capabilities and are suited for different applications that will help meet the growing demands of content and data delivery.
Simon Gatty Saunt, Head of EMEA Fixed Data Sales at SES Networks, added that, depending on their customers' needs, CETel will be able to deliver the ideal solution in a cost-effective manner.
ce-tel.com/
ses.com/
---
Blue Origin's New Shepard completes Mission 7 with 12 payloads
In December of last year, Blue Origin's New Shepard flew again for the seventh time — known as Mission 7 (M7), the flight featured the company's next-generation booster and the first flight of Crew Capsule 2.0.
While the primary objective was to progress testing this new system for human spaceflight, the company also achieved an exciting milestone with suborbital research in space by sending 12 commercial, research and education payloads under full FAA license for the first time.
Payloads flying on New Shepard were engaged in important science and research onboard the 11 minute flight to space and back.
During this flight, Blue Origin customers get approximately three minutes in a high-quality microgravity environment, at an apogee around 100 kilometers, making New Shepard ideal for microgravity physics, gravitational biology, technology demonstrations, and educational programs.
The combination of high altitude and low-gravity exposure provides an environment for a wide range of payloads ranging from basic and applied microgravity sciences to Earth and space science.
Each of these domains has the opportunity to engage users ranging from universities to corporations.
The rapid timelines and low costs of flight are also increasingly attracting educators and students of all ages.
Here are a few highlights of investigations that were a part of the New Shepard M7 flight:
Zero-Gravity Glow Experiment (ZGGE), Purdue University & Cumberland Elementary School (West Lafayette, Indiana) in partnership with Arete STEM. The Zero-Gravity Glow Experiment, or ZGGE for short, was inspired by a second grade classroom's question: "Can fireflies light up in space?" The payload operates by mixing the appropriate chemicals during the weightless coast period of the vehicle's mission and observing the response with a miniature video camera.
DCS Montessori Middle School (Castle Pines, Colorado), in Partnership with DreamUP. This payload was a collaboration across nearly 500 K-8 students and consisted of two parts. The first included an Arduino Nano microcontroller with a sensor package, designed and programed by the students to learn more about the environment inside the Crew Capsule. The second part contained a school-wide art project that all DCS Montessori students participated in. Upon landing, the data from the experiment will be analyzed and the art will be returned to the students and shared with the community.
Cell Research Experiment in Microgravity (CRExIM), Embry-Riddle University-Daytona Beach, University of Texas Health Science Center at San Antonio & Medical University of South Carolina (Daytona Beach, Florida) in partnership with Arete STEM. The CRExIM (Cell Research Experiment In Microgravity) NanoLab was a multidisciplinary effort between students and faculty in Embry-Riddle's Spaceflight Operations degree program and Aerospace and Mechanical Engineering departments, who partnered with other teams from the University of Texas Health Science Center at San Antonio and the Medical University of South Carolina. The experiment studied how microgravity impacts the cellular processes of T-cells, which develop from stem cells in the bone marrow and are key to immune system function.
Expression of Genes in Tumor Growth, Embry-Riddle University-Daytona Beach, Grand Canyon University & Thermo Fisher Scientific (Daytona Beach, Florida) in partnership with Arete STEM. This payload focused on studying the effect of microgravity exposure on the expression of genes that play a role in tumor growth. Two modified flasks were seeded with osteosarcoma cells. Syringes containing RNAlater for cell fixation were attached to each flask and their contents were deployed just before the onset of microgravity (in the case of the experimental control flask) and just after its completion (in the case of the experimental test flask). Now that the mission is complete, the samples will be analyzed via reverse transcription-polymerase chain reaction (RT-PCR) to determine how the expression of the genes has changed.
JANUS Research Platform, Johns Hopkins University-Applied Physics Laboratory (Baltimore, Maryland). The JANUS integration and monitoring platform, about the size of a car battery, provides researchers with a look at suborbital flight conditions. While this flight deployed JANUS in the shirtsleeve environment of the New Shepard cabin, future iterations will also look at the environment outside the vehicle.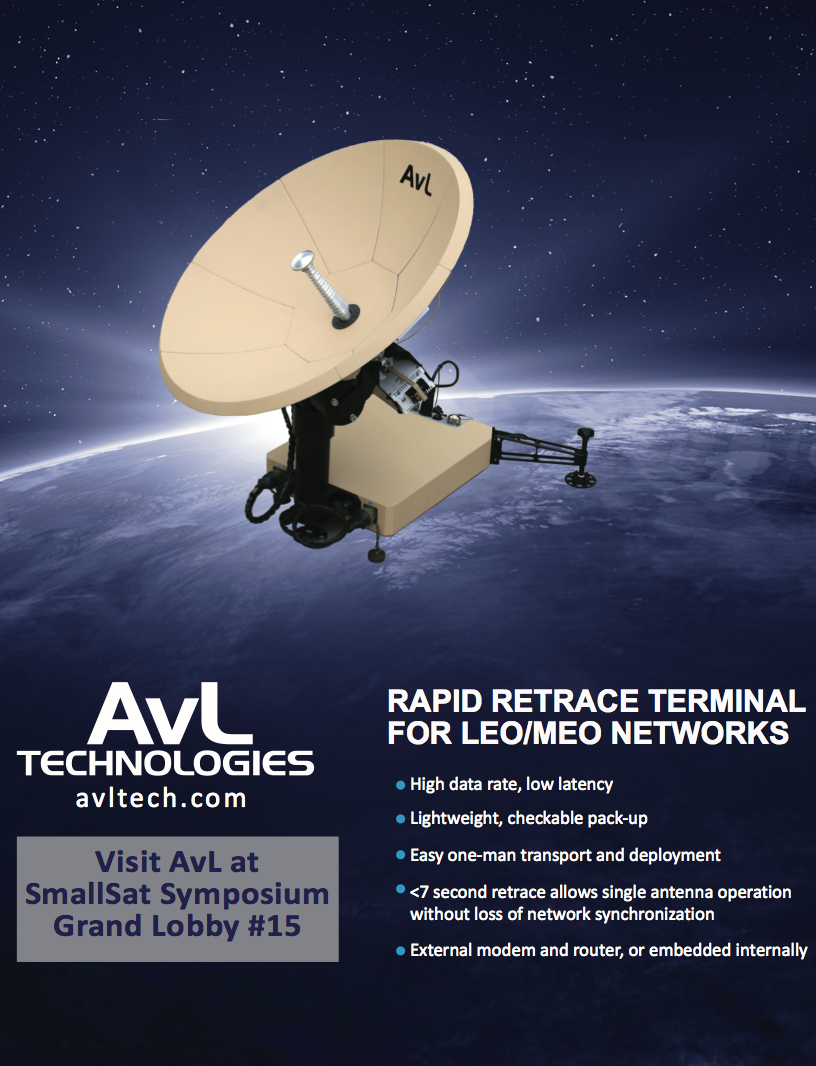 Evolved Medical Microgravity Suction Device, Orbital Medicine (Richmond, Virginia) with Purdue University (West Lafayette, Indiana), with funding from NASA's Flight Opportunities Program. The Evolved Medical Microgravity Suction Device could assist in treatment of a collapsed lung where air and blood enter the pleural cavity. The payload — which included the device along with a hemothorax simulator — was constructed in collaboration with the Purdue University School of Aeronautics and Astronautics. The device is able to collect blood in microgravity, and still allows for the suction to continuously inflate the lung and allow it to heal. The payload marked Blue Origin's first flight under NASA's Flight Opportunities program.
Blue Origin's frequent flight schedule will enable the launch of experiments multiple times to iterate on findings, improve statistics, or rapidly collect data. As human flights begin, customers will also be able to fly with their payloads for hands-on experimentation.
www.blueorigin.com/
---
The top teleport operators of 2017 named by World Teleport Association
The World Teleport Association (WTA) has now published the organization's annual rankings for the Top Teleport Operators of 2017 — the annual rankings of companies by revenue and revenue growth are compiled by surveying teleport operators around the world as well as referencing the published results of publicly-held companies.
Executive Director Robert Bell reported that the teleport industry becomes more complex every year in terms of ownership, acquisition and competitive dynamics. Satellite operators are investing in and partnering closely with teleports, while acquisitions drive the growth of some of the new 'majors' in the business.
Bell added that competitive pressure is rising within the sector but teleports are also increasingly competing and partnering with data centers, cloud service providers and telcos. The Top Operators of 2018 list reflects all of these changing conditions.
In May 2018, WTA will publish its annual Inside the Top Operators report that will provide a more detailed analysis of survey results.
The Independent Top Twenty
The Independent Top Twenty ranks teleport operators based on revenue from all sources. The list focuses on the independent operators at the core of the business, excluding companies whose primary business is ownership and operation of a satellite fleet or terrestrial network. In order from largest to smallest, the Independent Top Twenty of 2017 are:
1. Global Eagle (USA)
2. Telespazio S.p.A. (Italy)
3. Globecast (France)
4. Encompass Digital Media (USA)
5. Arqiva (UK)
6. Speedcast (China)
7. Globecomm (USA)
8. elstra Corporation (Australia)
9. du (UAE)
10. Etisalat (UAE)
11. PlanetCast Media Services (India)
12. Media Broadcast Satellite (Germany)
13. Global Data Systems (USA)
14. Axesat (Columbia)
15. Signalhorn Trusted Networks (Germany)
16. Jordan Media City (Jordan)
17. STN (Slovenia)
18. Elara Comunicaciones SA (Mexico)
19. US Electrodynamics (USA)
20. CETel (Germany)
The Global Top Twenty
The Global Top Twenty ranks companies based on revenues from all customized communications sources and includes operators of teleports and satellite fleets. In order from largest to smallest, the Global Top Twenty of 2017 are:
1. SES (Luxembourg)
2. Intelsat S.A. (Luxembourg)
3. Eutelsat (France)
4. Telesat (Canada)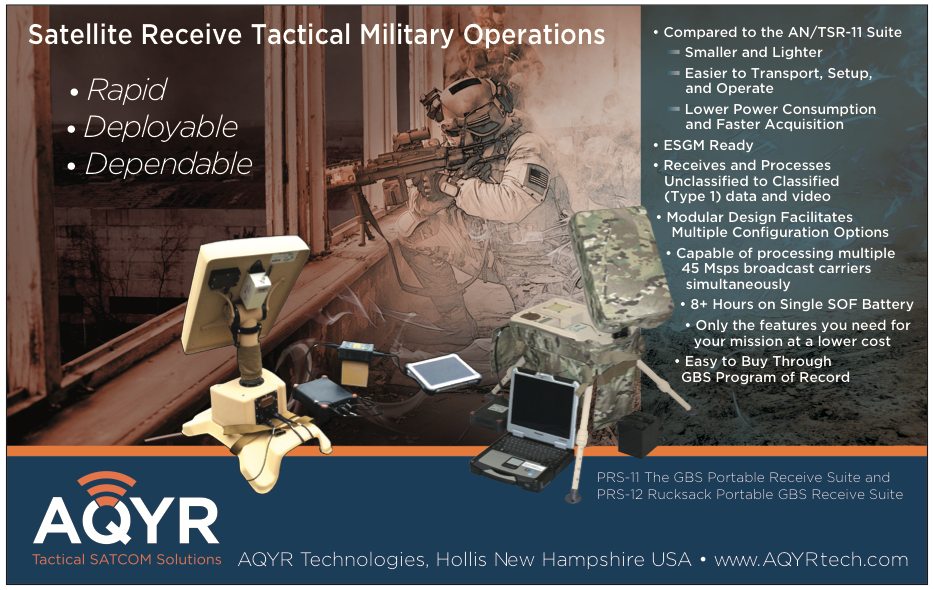 5. EchoStar Satellite Services (USA)
6. Global Eagle (USA) *
7. Telespazio S.p.A. (Italy)
8. Globecast (France) *
9. SingTel Satellite (Singapore)
10. Thaicom Public Company Ltd. (Thailand)
11. Encompass Digital Media (USA) *
12. Hispasat (Spain)
13. Arqiva (UK) *
14. Optus (Australia)
15. Speedcast (Australia) *
16. Russian Satellite Communications Company (Russia)
17. Globecomm (USA) *
18. AsiaSat (China)
19. MEASAT (Malaysia)
20. Telenor Satellite (Norway)
* Independent: does not operate satellite capacity
The "Fast Twenty"
The Fast Twenty ranks all teleport-operating companies based on year-over-year revenue growth in their most recent fiscal years. Santander Teleport, a small company in Spain, was the fastest of the fast with a 37 percent year-over-year growth rate. Ranked by revenue growth, the Fast Twenty of 2017 are:
1. Santander Teleport (Spain)
2. Etisalat (UAE)
3. Speedcast (Australia) *
4. US Electrodynamics (USA)
5. Russian Satellite Communications Company (Russia)
6. PlanetCast Media Services (India) *
7. Gazprom Space Systems (Russia)
8. MEASAT (Malaysia)
9. du (UAE) *
10. Globecast (France) *
11. Hispasat (Spain)
12. Satellite Mediaport Services (UK)
13. Elara Comunicaciones SA (Mexico) *
14. SES (Luxembourg)
15. Encompass Digital Media (USA)
16. CETel (Germany)
17. Milano Teleport S.p.A. (Italy) *
18. Telstra Corporation (Australia) *
19. Singtel Satellite (Singapore)
20. Optus (Australia)
* Independent: does not operate satellite capacity
Since 1985, the World Teleport Association has focused on improving the business of satellite communications from the ground up. At the core of its membership are the world's most innovative operators of teleports, from independents to multinationals, niche service providers to global carriers. WTA is dedicated to advocating for the interests of teleport operators in the global telecommunications market and promoting excellence in teleport business practice, technology and operations.
www.worldteleport.org
---
GateHouse Telecom offers insights into the 2018 SATCOM industry
GateHouse Telecom A/S has published the five trends the firm sees as the focus of the satellite communications industry in 2018 — with connectivity at the forefront. — additional rends span cyber security, the connected aircraft, the increasing use of commercial SmallSats and easier terminal development processes enabled by core modules and off-air test tools.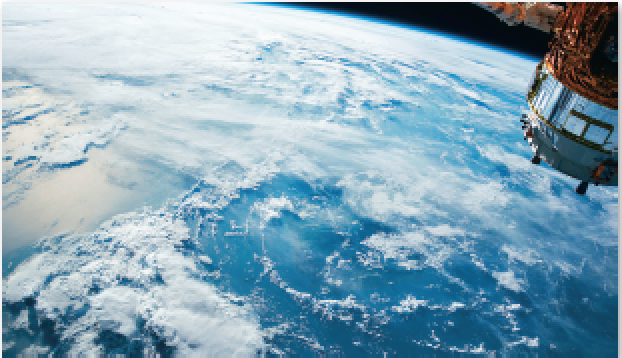 Connectivity
The demand for connectivity wherever and whenever is omnipresent and driven by both end-consumers, industries and governments.
This will drive the SATCOM industry to innovate and integrate further with other communications mediums such as GSM, Wi-Fi, or by other means to deliver the connectivity in demand.
Creating connectivity anywhere and anytime will call for optimization of present day communications solutions and applications to conform with the needs of tomorrow.
Cyber Security
In light of the ever more connected world, cyber security is of paramount importance as 'always-on' entails a prevalent vulnerability. According to research firm Gartner, cyber security spending on connected products and services exceeded more than $80 billion in 2016 and as the IoT revolution accelerates, expenditure is expected to increase to $1 trillion over the next five years.
"With our off-air test tools, enterprises can apply vulnerability scanning and penetration test tools to eliminate the risk of their products being exposed to cybercrime during live test campaigns," said Thomas S. Jensen, Director, GateHouse Telecom.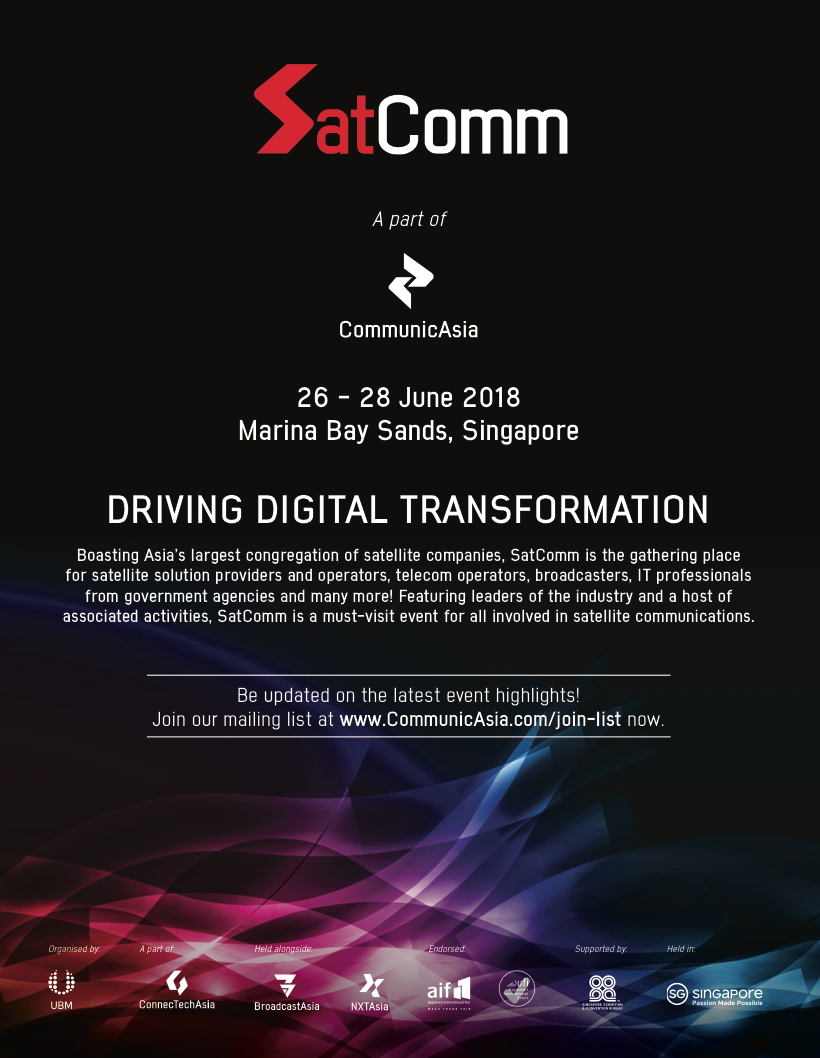 The Connected Aircraft
The aviation industry will come under increasing pressure from passengers as well as competitors to supply connectivity in the sky in 2018.
"As we move further into the era of 'Connectivity', the year 2018 and beyond is likely to see the aviation industry incorporating systems on board that enable real time tracking as well as normalizing in-flight wi-fi for passengers," said Thomas Jensen, Director, GateHouse Telecom.
"The advantages of the connected aircraft are plenty. The always connected aircraft will enable a more efficient packing of the airspace, maintenance optimizations and for ground controls to more effectively handle the many daily changes in take-off and landing schedules. New applications and solutions will have to be developed and optimised to deliver stable and seamless connectivity," added Jensen.
Terminal Development with Core Modules
SATCOM terminal development has historically been a very time-consuming, complicated and expensive process.
With the introduction of core modules, this barrier has been greatly reduced — making the road from idea to finished application or product much shorter.
The benefits are obvious with better conditions for innovation and less risk in relation to the development process. The core module or COTS approach is vital for complying with the ever growing demand for increased connectivity.
SmallSats
The use of satellite generated data is greatly improving driven by both commercial and public interests. Hence, in 2018, the satellite communications industry will see greater numbers of small satellites put into orbit for Earth observation (EO), scientific research, communications and to explore new space technologies.
Where once the use of smallsats was the domain of academia, the vast majority of new launches will be commercial applications. Off-the-shelf solutions and off-air test tools will help early delivery of these new satellites and applications.
gatehouse.dk/telecom/
---
TeamCast becomes disruptive with satellite links
TeamCast describes their latest achievement as a totally disruptive solution for optimizing satellite links.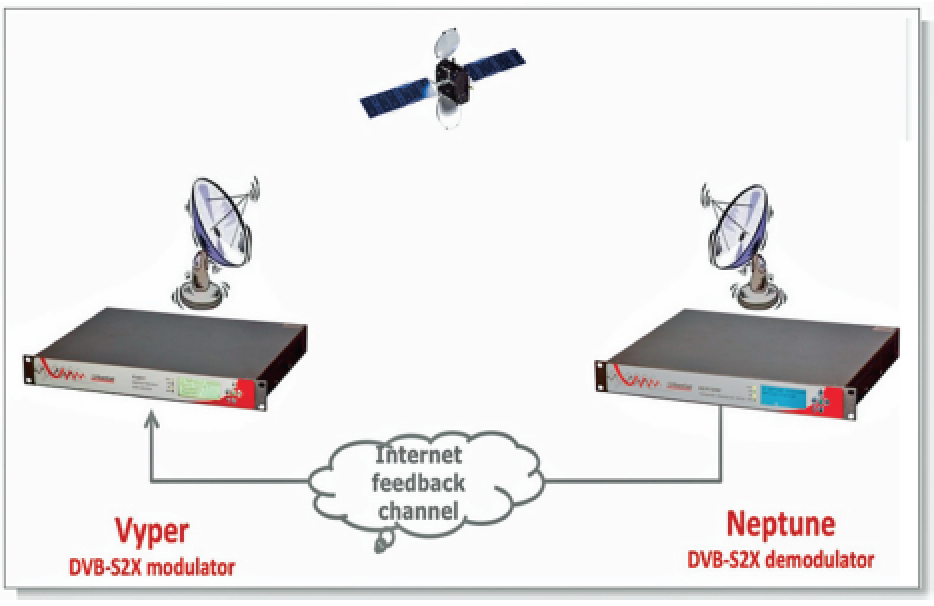 TeamCast provides digital modulation technologies for Digital Terrestrial Television (DTT), Wireless Transmission and Satellite Applications.
The solution uses a feedback channel through a regular low bitrate internet connection to optimize the link budget and increases the available payload capacity while keeping costs low.
The feedback information elaborated by the downlink Neptune receiver is used by the uplink Vyper modulator to pre-correct the linear and non-linear impairments of the on-board transponder chain.
The optimization is automatic and transparent for the user and can be used while the link actually carries user data, without any need to put the transmission on hold. No specific knowledge of the transponder characteristic is necessary; no specific skills are required for the operator.
The link budget automatically increases while the link is used. That means the link margin is getting better providing the possibility either to secure the link against unexpected adverse conditions or increase the useful bandwidth by adjusting the modulation parameters.
Christophe Trolet, head of the Satellite Business Unit at TeamCast said that their fully automatic solution offers increased transmission performance to operators, without requiring specific equipment or knowledge.
He added that they are proud to offer this new and powerful tool to operators, without adding operational complexity. Everything is included in the Vyper modulator and the Neptune receiver, both meeting DVB-S2/S2X requirements for the highest operational flexibility and the payload capacity for a given transponder.
teamcast.com/
---
A record 104 smallsats driven to orbit by an ISRO PSLV launch vehicle
In the Indian Space Research Organisation's latest — and first launch of 2018 — the PSLV-C37 rocket on January 12, 2018, successfully launched the 714 kg. Cartosat-2 series satellite along with a record 104 co-passenger satellites from the Satish Dhawan Space Center, Sriharikota — the total weight of the 104 satellite payload carried on-board PSLV-C37 was 1,378 kg.
PSLV-C37 lifted off at 0928 hrs (9:28 am) IST, as planned, from the First Launch Pad at the aforementioned launch facility.
After a flight of 16 minutes 48 seconds, the satellites achieved a polar Sun Synchronous Orbit (SSO) of 506 km. inclined at an angle of 97.46 degrees to the equator (very close to the intended orbit).
During the succeeding 12 minutes, all 104 satellites successfully separated from the PSLV fourth stage in a predetermined sequence in less than 600 seconds at speeds 40x that of a passenger airliner — 27,000 km/hr. — starting with the ISRO's Cartosat-2 series satellite, followed by India's INS-1 and INS-2 — these satellites were slotted across two orbits.
The main payload, Cartosat-2, will be used for a variety of observation services from land use around the nation's coastal areas, regulation enforcement, land-use mapping, water conservation and more.
Aboard Cartosat-2 are panchromatic and multi-spectral cameras that can deliver high resolution data. The first in this series of satellites was launched in February of 2017 and that push included 103 satellites.
The total number of Indian satellites launched by PSLV now stands at 46.
After separation, the two solar arrays of the nation's fourth satellite — Cartosat-2 — were automatically deployed and ISRO's Telemetry, Tracking and Command Network (ISTRAC) at Bangalore took over control of the satellite.
During the following days, the satellite will be brought to a final operational configuration. Then, the smallsat will start to provide remote sensing services using the spacecraft's panchromatic (black and white) and multi-spectral (color) cameras.
Of the 103 co-passenger satellites carried by PSLV-C37, two – ISRO Nano Satellite-1 (INS-1A), weighing 8.4 kg., and INS-1B, weighing 9.7 kg. — are technology demonstration satellites from India.
Four payloads are being carried by these smallsats that were developed by Space Applications Center (SAC) and Laboratory for Electro Optics Systems (LEOS), including SAC's Miniature Multispectral Technology payload.
The remaining 101 co-passenger satellites carried were international customer satellites from the USA (96), the Netherlands (1), Switzerland (1), Israel (1), Kazakhstan (1) and the UAE (1).
This was the first launch by the ISRO after the August 31, 2017, attempt that had a heat shield failure that caused a malfunction and prevented the payload from gaining orbit.
The SmallSats
The students at Kazakhstan's Al-Farabi Kazakh National University built a smallsat named Al-Farabi-1 that weights in at 1.7 kg. and will engage in the testing of components constructed by the students as well as calculating uplink/downlink of ADCS mission algorithms.
BGUSat was created by Ben Gurion University students in Israel and carries an optical comms experiment as well as an experimental GPS receiver. This is a 3U cubesat weighing in at 5 kg. and is capable of tracking climate phenomenon — the controllers of the smallsat are able to select the areas for data capture and then pass that data forward to a dedicated ground station at the university.
The DIDO-2 smallsat will engage in biochemical and other experiments in micro-gravity and was developed by SpacePharma in Israel and Switzerland which will relay that data captured by the onboard microscope back to researchers on Earth.
Nayif-1 has been built by the Mohammed Bin Rashid Space Center in Dubai and the American University of Sharjah (AUS) in the United Arab Emirates and is the smallest and lightest passenger on board this flight. The smallsat will be used for a variety of educational purposes.
PEASS, or PiezoElectric Assisted Smart Satellite Structure, is a smallsat that will evaluate, for qualification, a combination of panels, piezoelectric materials and next-generation sensors for what this consortium from Belgium, Germany, Israel and the Netherlands call "smart structures."
Planet's participation with this launch was a swarm of 88 Dove smallsats, each weighing 4.7 kg. These members of the Planet constellation will be imaging Earth at an extremely high repeat rate.
Spire Global's inclusion in this launch was a total of eight Lemur-2 smallsats, which will monitor and issue tracking data for maritime vessels regarding atmospheric pressure, humidity and temperature data from GPS satellites.
With this successful launch, the total number of customer satellites from abroad launched by India's workhorse launch vehicle PSLV has now reached 180 in number. This launch has dispelled doubts that may have surrounded the agency's failed PSLV launch last year with the knowledge that the booster remains a highly capable and reliable launch vehicle.
India's Prime Minister, Narendra Modi, congratulated the ISRO on their success and said, "This remarkable feat… is yet another proud moment for our space scientific community and the nation. India salutes our scientists."
www.isro.gov.in
---