In 2020, the pandemic created massive disruptions, halting access to space by causing launch delays, inhibiting teams from progressing the production of satellites and limiting access to launch sites across the globe.
While COVID-19 has generated plenty of unique circumstances, many of the challenges it has created are similar to those that frequently hinder the prosperity of the space industry. The pandemic simply exacerbated these challenges, generating increased determination to uncover innovative approaches to the launch experience that improve flexibility.
---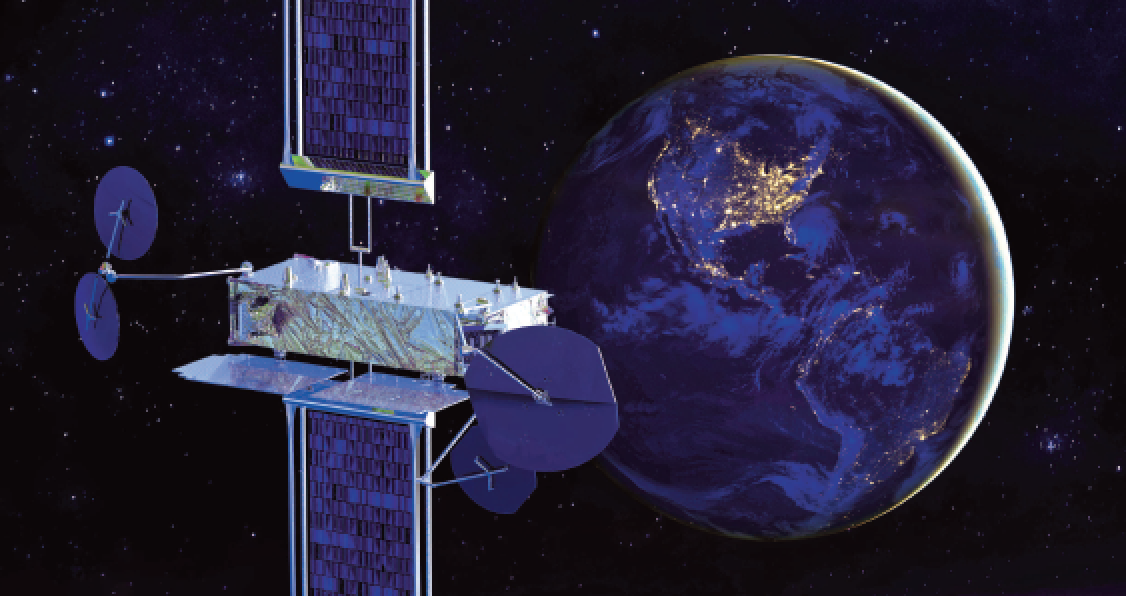 ---
Before the pandemic, a Bryce report found that 100 percent of smallsats on commercial launches in the last five years experienced launch delays in some form. Delays leave satellite developers incapable of getting revenue-generating assets in space on time and unable to validate a satellite's capabilities, curbing future funding opportunities. No company is immune to delays, so it is critical to establish processes and services that enable flexibility to address these delays.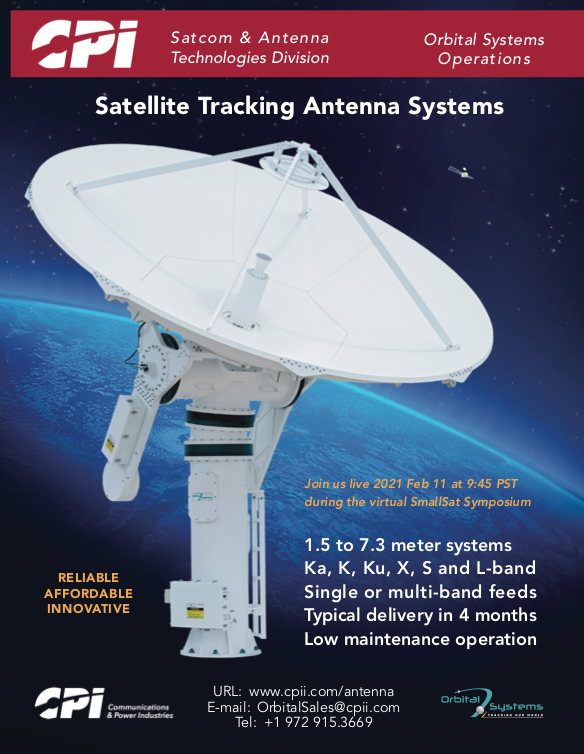 The space industry has matured with the prevalence of commercial companies, but now problems, such as the impacts of delays, have arisen and there's a need to innovate further to address these challenges. By leaning into remanifestation, subscription pricing models and on-orbit transportation services, the flexibility required to minimize the impact of unpredictability can be achieved.
Prepare to Remanifest
As the Bryce report makes apparent, delays are inevitable. By not putting all the eggs in one (launch) basket, satellites aren't bound to a particular vehicle and this is valuable in the case of a delay.
Whether the delay is related to satellite or launch provider readiness, quickly remanifesting to another launch can cut down on delay time and enable satellite developers to manifest a mission that is as close to their desired launch window as possible. The process of moving to a different vehicle swiftly can decrease the unproductive down time on the ground and better protect satellite companies from the uncertainties of the launch market.
In the event that a mission needs to be remanifested, it goes without saying that it is crucial to work with a team of mission management experts who have years of first-hand experience working with a variety of launch vehicles, site locations, and processes.
Consider the Subscription Model
Cash is king across all businesses in every industry. In an industry that is blighted with unpredictability and uncertainty, it is important to seek opportunities that establish consistency when possible.
New deal structures that have proven successful in other industries can be applied to space companies. The model that is most likely to see success and provide maximum flexibility is the subscription model.
Leveraging a subscription model provides launchers with predictable visibility into their cash flow and helps them profit from the compounding benefit of customer relationships and commit to exceptional service.
For satellite developers, subscriptions can help preserve a level of schedule stability and certainty. Satellite companies secure a layer of flexibility by obtaining space on various missions rather than just one, permitting the payloads to easily spread across multiple missions to lessen risks. In an industry as unpredictable and uncertain as the space industry, subscription models can provide major benefits to all parties affected by delays.
Use On-Orbit Transportation Vehicles
Flexibility can go beyond the booking and launch process and extend to on-orbit transportation in space. There is new hardware that enhances flexibility even after a successful launch.
Orbital transfer vehicles (OTVs) are spacecraft that provide on-orbit transportation and can act as smallsat deployers designed to modify orbit coordinates. Generally, launches that cater to a satellite developer's uncommon orbit destination don't exist at an affordable price as they need to purchase an entire rocket. OTVs are suited to enable flexible manifest changes, execute deployment to multiple altitudes and orbital planes, and offer rapid launch solutions.
This new, innovative in-space transportation will revolutionize launch options available to the industry, expanding services and capabilities offered while increasing affordability, mission assurance and flexibility.
While launch delays will never disappear completely, flexibility can mitigate the negative impacts they create. Flexibility encompasses a number of moving pieces that have the potential to revolutionize the industry and launch experience. By planning and preparing for a range of challenges and delays, the industry will be better shielded from the ambiguities and disruptions experienced while trying to get spacecraft on-orbit.
Grant Bonin is Senior Vice President of Business Development at Spaceflight Inc. As a business development leader, Grant works at the crossroads of engineering, strategy and business development, and oversees Spaceflight's sales team while working with every team to internally ensure mission success for each customer. Grant has broad industry experience with spacecraft development and launch systems and has dedicated his career to improving access to space. Grant has over 40 operational spacecraft in orbit and has several more in development slated to launch in the upcoming years.
---
A Recent Development for Spaceflight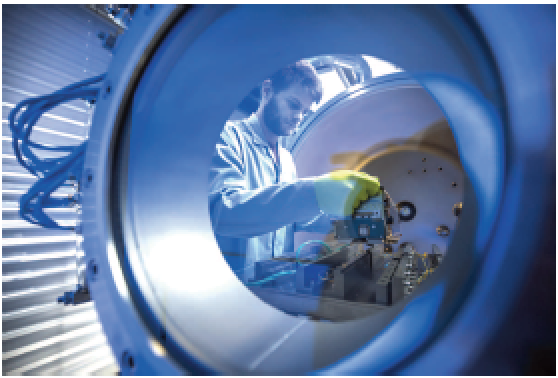 One of Spaceflight's customers, smallsat developer and operator Astrocast, is on a mission to connect the planet to solutions that will change the world. Their vision is for a connected world where IoT (Internet of Things) is global, and benefits everyone. Their satellites help track assets by operating a sustainable and advanced nanosatellite network. To do this, they need timely, frequent, and cost-effective launches. That's where Spaceflight comes in.
Their first demonstration satellite launched on Spaceflight's historic SSO-A mission in 2018 on a SpaceX Falcon 9, and the second demonstration satellite launched in 2019 on one of Spaceflights PSLV missions. Now, Astrocast is ready for the spotlight as they launch their commercial missions on multiple upcoming Spaceflight launches, including SXRS-3, dubbed Transporter-1 by SpaceX which, at the time of this writing, was preparing for liftoff on January 23 and had to hold the countdown due to weather conditions.
To accomplish their goals, Astrocast plans to have 80 smallsat on-orbit. What sets Astrocast's constellation apart from others is the very low signal and small antenna and terminal with long battery life. The small size allows them to put the terminal on everything from fishing buoys to animals.
They are helping the fishing industry in Spain, and can track individual cows in remote areas, preventing the spread of bovine disease; another customer is tracking endangered animal species while another customer will be tracking heavy machinery in remote locations. By having a robust constellation and ground station network, Astrocast will be able to track items worldwide within 15 minutes — eventually improving to near real-time location tracking.
Why did Astrocast come to Spaceflight? CFO Kjell Karlsen explained, "Flexibility is a huge issue for us. What Spaceflight offers is a lot of flexibility. Our first commercial mission was schedule to be on another launch vehicle, but due to the corona virus outbreak that one was delayed. We were able to work with them to move to another launch vehicle. That schedule flexibility is what we need."
Rideshare is an ideal solution for Astrocast. In addition to the cost savings and the ability to switch launch vehicles due to unforeseen circumstances, Spaceflight handles the nuances of launch that would require time and resources from the Astrocast team.
"If you sign up to launch directly with one launch vehicle, you are stuck. You're a small player and have to deal with the contract yourself," said Karlsen. "Dealing with the launch vehicle directly takes a lot of effort and takes time away from what we are doing. I'm not in the business of running a launch team. If Ii had to deal with this directly, I'd have to build a bigger team. I want to focus on what my business does."
Spaceflight can handle Astrocast's launch plans and get their satellites on-orbit quickly and efficiently — they can do what they do best, making the world a better place through IoT.
Astrocast has also recently sigbned a new contract with Spaceflight for the launch of 10 additional IoT smallsats. This new contract will be the sixth launch booked with Spaceflight for Astrocast.
Learn more about Astrocast at astrocast.com.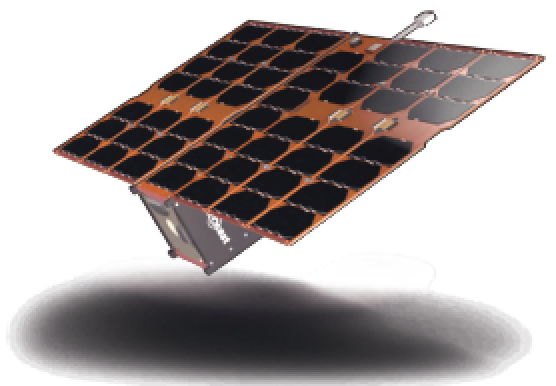 ---