---
Antenna Systems + SDRs Contract Received By GomSpace
GomSpace has signed a contract with an existing customer in the North American market in the geointelligence industry for the delivery of software defined radio (SDR) modules and antenna systems. The contract is worth 5,1 MSEK and will be fully delivered in 2021.
GomSpace has, over the years, built a strong product portfolio and a positive onorbit track record with the company's SDR and antenna modules, helping customers realize many different applications.
"This is a significant win, accelerating our growth in the North American market, with a growing number of both commercial and institutional customers depending on our products both for radio payloads and satellite platforms," said GomSpace CEO Niels Buus.
---
Kymeta's u8 Terminal Enters Beta Trial Program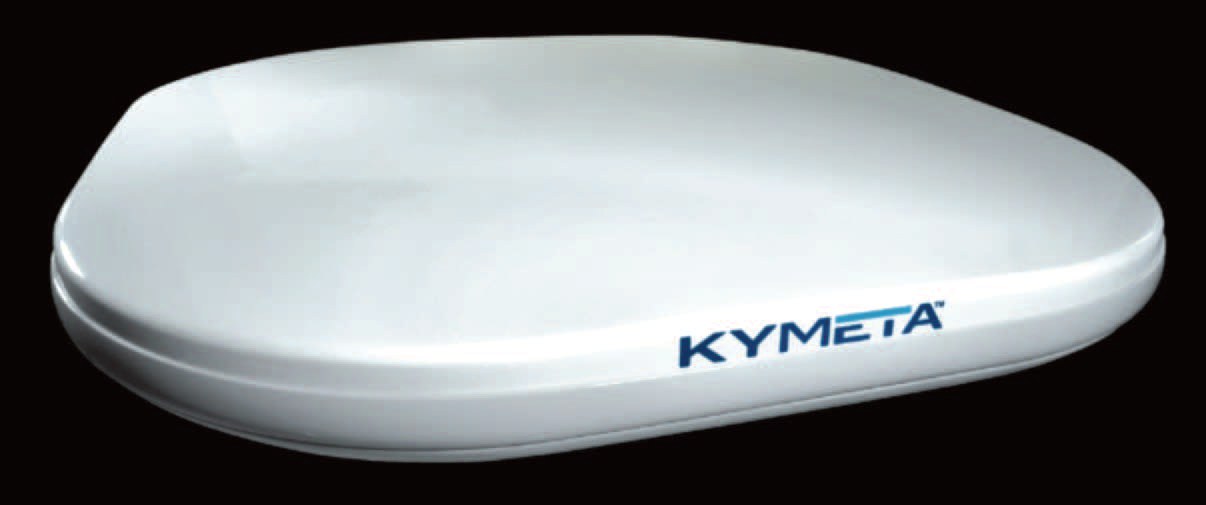 Kymeta's u8 terminal.
Kymeta Corporation has announced the Kymeta™ u8 terminal beta trial program with select partners and customers globally, such as DoD/MoD contractors and endusers, satellite service providers, and commercial resellers, bringing Kymeta one step closer to the market launch of the Kymeta u8, planned for the fourth quarter of 2020.
The Kymeta u8 electronically steered terminal has been redesigned for ease of use and improved performance over previous versions of Kymeta's signature flatpanel antenna. The advanced u8 antenna supports global land mobility, covering the full Kuband with improved efficiency. The Kymeta u8 terminal offers a lowprofile form factor with native DC power input for easy integration into mobile platforms.
What makes the u8 unique in the market is the integrated satellite and cellular modems for a multiWAN configuration offering seamless hybrid satellite/cellular connectivity. Along with the new terminal, Kymeta is also beta trialing its new Kymeta Connect™ suite of services offerings, making connectivity as easy as buying a wireless plan.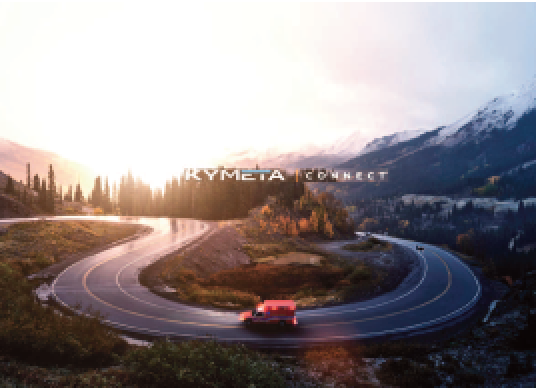 Together, the two create a complete turnkey solution for public safety, DoD/MoD, enterprise, and other markets requiring alwayson onthego communications. In addition to the plugandplay u8 terminal, the u8 antenna is designed for integrators to create customized mobile satellite terminals with flexible integration to meet a variety of use cases.
Prior to the beta trials with customers and partners, Kymeta conducted its own u8 terminal prototype trials with test drives from Washington DC to Redmond, WA. During the trials, the Kymeta u8 terminal achieved 100% connectivity on the move with line of sight, meaning the vehicle maintained 100% internet connectivity, with either satellite or cellular connection, validating the hybrid solution for continuous and seamless connectivity. The remarkable results of the prototype trials are available for download from the Kymeta website.
"We are excited to bring our customers the new u8 terminal, paired with Kymeta Connect services and support, for a fully managed, optimized, and easy to use blended service," said Harrower. "It is a complete solution that will be very attractive to companies who need predictable OPEX pricing for their regional mobile connectivity services. We believe this is an industry game changer that will provide mobile connectivity in all parts of the world."
---
Gilat Receives Multi-Million Dollar Contract From Hispasat

Gilat Satellite Networks Ltd. (NASDAQ, TASE: GILT) has announced that Hispasat has awarded Gilat a multimillion dollar order to expand the existing SkyEdge IIc platform that Hispasat operates in Mexico and procure Capricorn VSATs for cellular backhaul (CBH) over satellite.
Hispasat will use Gilat technology to extend the service of Altan La Red Compartida, the shared telecommunications network in Mexico, to more than three million people in Mexico. Mexico's underserved rural population will benefit from 4.5G LTE coverage enjoying highquality mobile broadband voice and data services.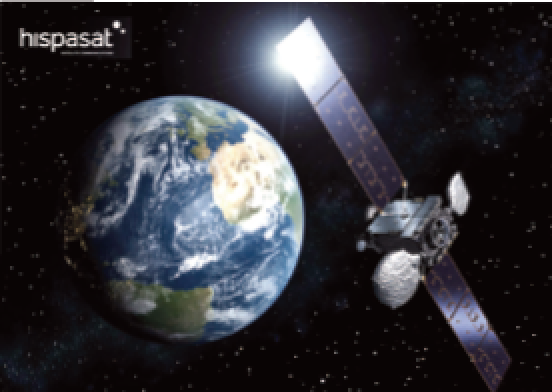 Due to difficult terrain, laying out landbased infrastructure is unfeasible or would require exorbitant costs. Therefore, satellite backhauling is the preferred method to provide fast coverage to the unserved and underserved population in Mexico, in regions where telecommunications can be crucial to open new opportunities for economic and social development.
Gilat's SkyEdge IIc platform with its flagship VSAT, Capricorn, over Hispasat's Kaband Amazonas 5 satellite, provides a most reliable quick solution to meet Altan's demanding requirements. Gilat's CBH platform provides a user experience similar to terrestrial technologies enabling MNOs to expand highquality coverage to underserved areas of Mexico.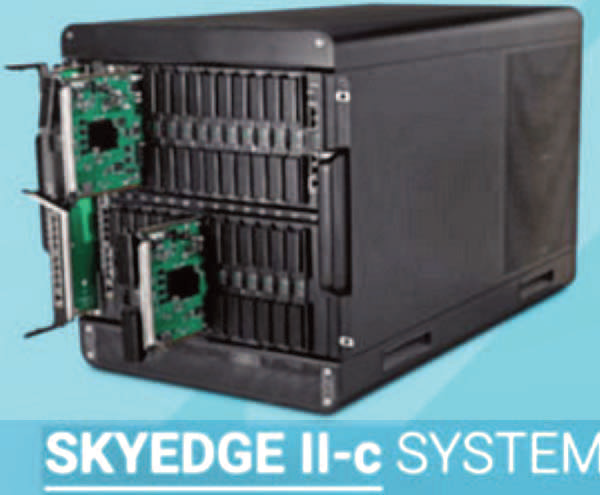 "Gilat is a longtime partner of Hispasat, and we are most pleased to use their state of the art technology to fulfill the requirements of Altan La Red Compartida in this strategic project which aims to expand service to the most remote areas of Mexico," said Ruben Levcovitz, Business Director for North and Central America at Hispasat. "Gilat's CBH leadership delivering high spectral efficiency, enables Hispasat to reduce OPEX and remain competitive in Latin America and Mexico, in particular."
"We are honored to be chosen by Hispasat to provide our LTE CBH over satellite technology to the Altan La Red Compartida extension project, for highquality service to hundreds of sites in rural areas in Mexico," said Tobias Dezordi, Regional Vice President Latin America at Gilat. "Hispasat and Gilat have a joint goal of assisting in bridging the digital divide to better the lives of people in Mexico as well as in other regions in Latin America."
---
AsiaSat Expands Media Solutions With HERMES Live Partnership
Asia Satellite Telecommunications Company Limited (AsiaSat), Asia's premier satellite solutions provider announced further expansion of its media solution offerings by partnering with HERMES Live to provide broadcastgrade live streaming service to its global customers.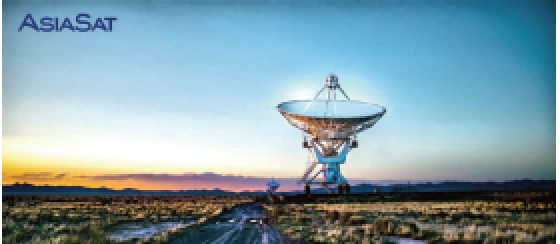 This streaming service will enable AsiaSat to provide complete solution that addresses customers' increasing need for distributing content flexibly, cost effectively and for maximum reach as digital transformation has reshaped the way audiences consume content.
HERMES Live is a live streaming platform based on patented video technologies, for broadcasters, media companies, event organisers, corporates and enterprises to deliver live streaming content such as live sports, concerts, conferences, performances and education to audiences with proven broadcast quality, high availability and security.
AsiaSat's endtoend media and broadcast solutions include transponder capacity from some of Asia's hotbird satellites, signal uplink, turnaround and downlink, MCPC distribution platforms, fibre connectivity, playout and broadcast facilities, equipment hosting, ground equipment such as bandpass filters, in addition to this new streaming service, available for full time and occasional use.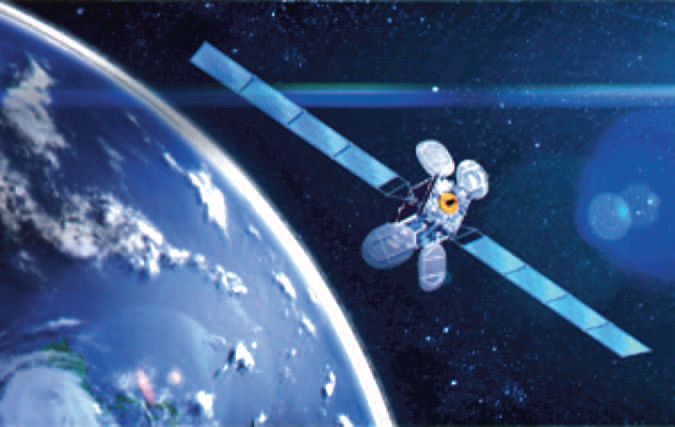 HERMES Live facilitates digital transformation of business and commerce through a onestop live video streaming solution and live event services, seamlessly broadcasts to a global audience across all devices and simulcasts to multiple social media. Events delivered on HERMES Live platform have included some of the region's most anticipated concerts, such as Eason Chan Charity Concert; AGM events for listed companies, with Tricor offering Hong Kong's first and only fullfunction platform that enables electronic general meetings with live streaming; virtual conferences, interviews and commercial events such as Hong Kong FinTech Week 2020, Entrepreneur Day 2020 and Sotheby's Hong Kong Sales Live Auction.
"It is important for us to keep pace with digital transformation by growing our services into new areas that complement our core competencies in providing the bestinclass satellite capacity and transmission solutions. We are delighted to have HERMES Live as our technology partner to offer streaming service as part of our endtoend media solutions," said Ina Lui, Senior Vice President, Commercial, Business Development and Strategy of AsiaSat.
"We're excited that AsiaSat has selected HERMES Live as its technology partner to complement AsiaSat's media solution portfolio with this innovative and technology proven platform to deliver streaming service based on customers' specific requirements," said Wilson Yuen, Chief Executive Officer of HERMES Live Technology Limited.
---
Exolaunch Integrates 30 Smallsats for SpaceX First Dedicated Rideshare Launch
Exolaunch has initiated their launch campaign to integrate 30 smallsats from the U.S. and Europe aboard SpaceX's Falcon 9 rideshare mission that is planned to launch no earlier than January 2021. This is the first dedicated rideshare mission of SpaceX's SmallSat Rideshare Program and the first of several rideshares Exolaunch is manifesting on Falcon 9 as part of a multilaunch agreement the company signed with SpaceX earlier in 2020.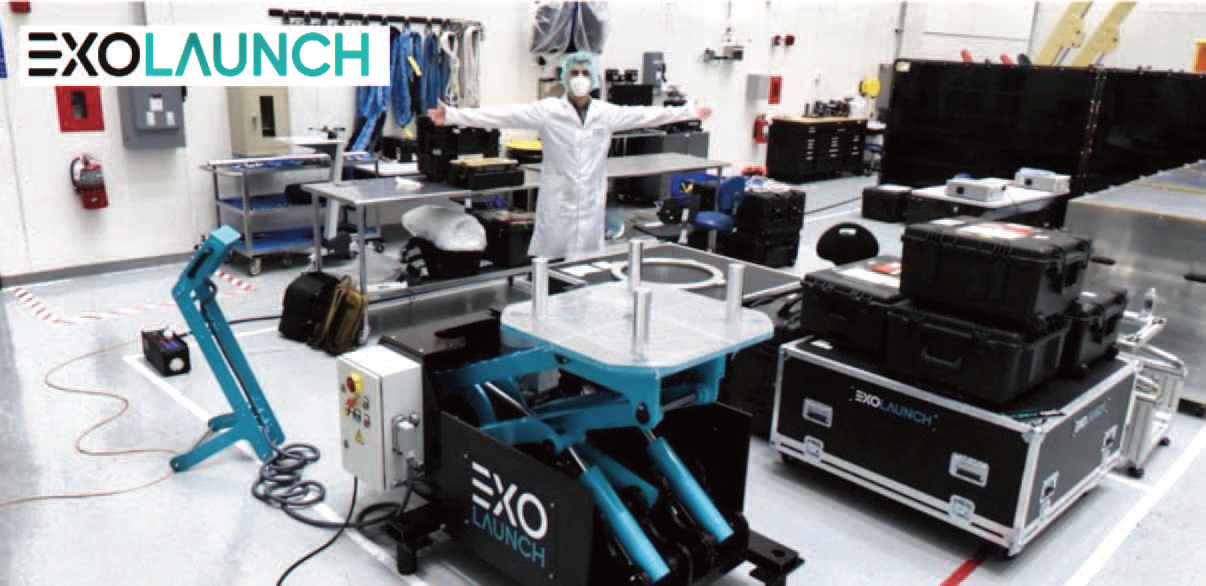 For each Falcon 9 launch, Exolaunch will provide comprehensive rideshare mission management, deployment, and satellite integration services for its customers. This launch will be one of the largest and most diverse rideshare missions of the company, which also announced it will open a U.S. office to better serve its U.S. customers
Most of the smallsats have been integrated into their launch deployers in the company's Berlin facilities, at the moment the team of Exolaunch is performing the final integration of the diverse small satellite cluster with Falcon 9 at SpaceX's facilities in Cape Canaveral, Florida. Launch Services.
Exolaunch's manifest on the mission includes smallsats from the German Aerospace Center (DLR), Dresden Technical University, NanoAvionics and other commercial companies for the IoT, Earth Observation and scientific applications. Launch Services

Exolaunch will use its brandnew product, the EXOport, which is a flexible multisatellite adapter designed to enable optimal accommodation of microsats and nanosats on the Falcon 9 ESPA ports. The company will also utilize its proprietary flightproven separation systems – CarboNIX, the next generation shockfree separation system for microsatellites, upgraded modifications of EXOpod deployers and EXObox sequencers to flawlessly deploy its customers' satellites into the target orbit.
"Through our partnership with SpaceX, Exolaunch has become the bridge for multiple European smallsat developers and others from around the world interested to launch on Falcon 9," said Jeanne Medvedeva, Vice President of Launch Services at Exolaunch. "As the SpaceX's SmallSat Rideshare Program takes off and expands, more organizations will have the opportunity to launch their satellites into orbit though our tailored, flightproven, and costeffective launch and deployment solutions. The team at Exolaunch extends its gratitude to all customers for their loyalty and trust in Exolaunch's services and wishes to thank SpaceX for their excellent launch preparations. We look forward to the upcoming successful launch opening up a new chapter in rideshare missions."
---
Asteroid sample found in Hayabusa2 capsule
Japan Aerospace Exploration Agency (JAXA) has confirmed its Hayabusa2 samplereturn capsule that landed in South Australia contains particles from primordial asteroid Ryugu.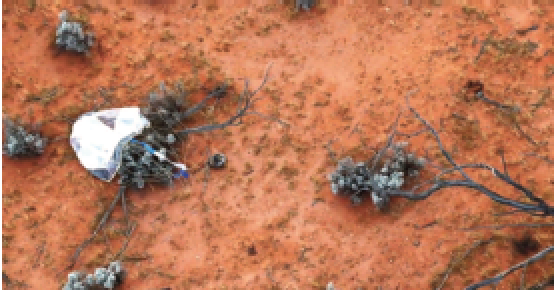 Hayabusa2 samplereturn capsule after landing
in the Woomera Prohibited Area at the begining
of December 2020. Photo: JAXA
"We have confirmed that the capsule contains a considerable amount of sand collected from Ryugu," Hayabusa2 project manager Yuichi Tsuda announced at a press conference in Japan.
JAXA posted images of the first of two sample collections performed during its mission to the official Hayabusa2 Twitter account. Although the sample appears to be brown, JAXA said the sand looks black in person.
This follows JAXA's confirmation that gas present in the capsule was also from Ryugu, making it the world's first samplereturn of a gas from deep space.
The capsule was opened at JAXA's Sagamihara campus in Kanagawa Prefecture, Japan, on December 14, over a week after it landed in South Australia on December 6.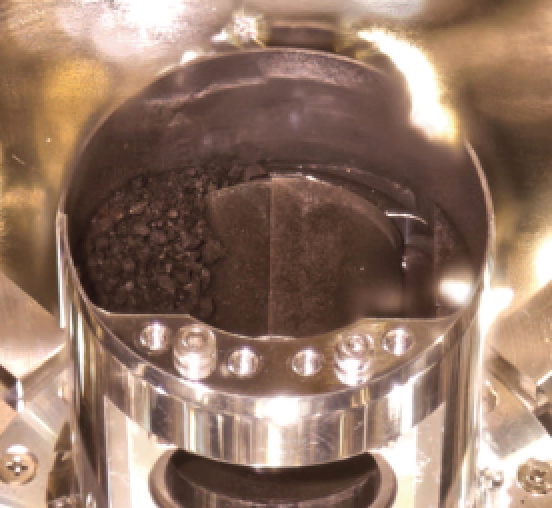 Hayabusa2 sample
Dr .Masaki Fujimoto, deputy director general of JAXA's Institute of Space and Astronautical Science, said the capsule took a while to open despite its small size due to the need to remove and clean multiple parts individually.
He said the capsule was expected to contain one gram of dust in total, but that tiny sample could confirm the theory that Earth was originally very dry due to its proximity to the sun and gained water from other planetary bodies that were born in the outer part of the solar system.
A 72member JAXA team travelled to Woomera Prohibited Area at the beginning of December to retrieve the capsule.
The desert area, approximately 450 kilometres northwest of Adelaide, South Australia, is commonly used for rocket testing.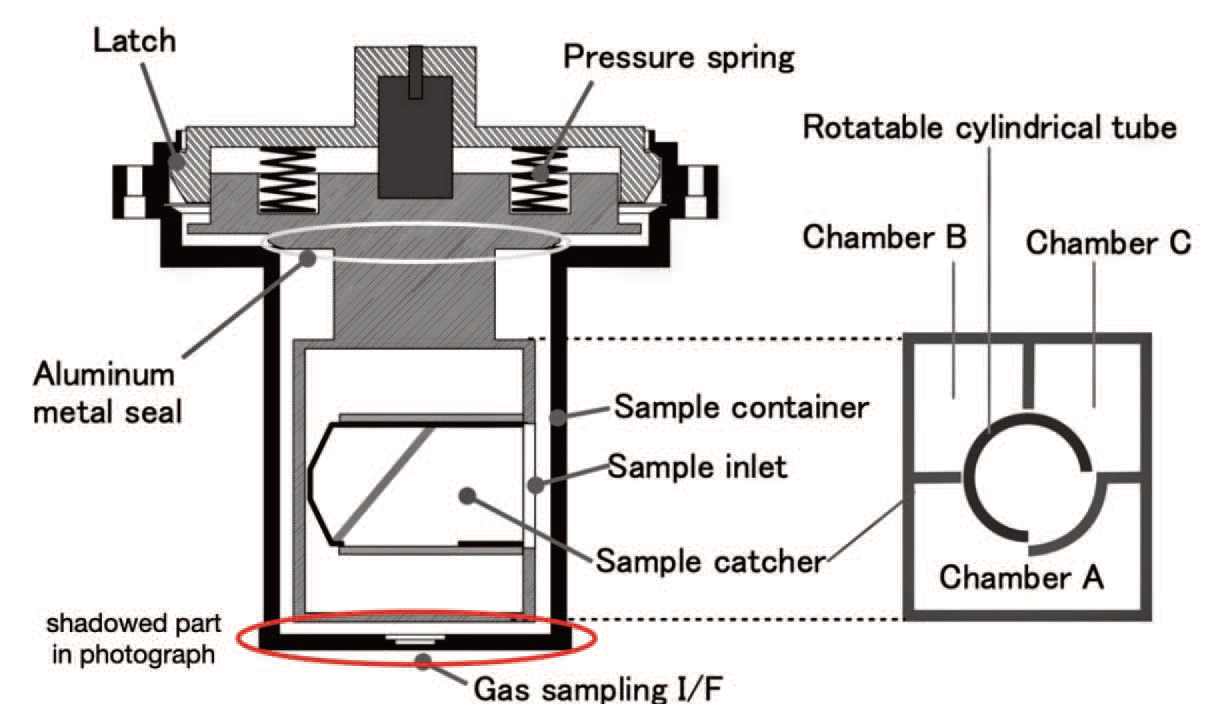 Hayabusa 2 capsule design. Image: JAXA
The capsule fell to Earth early on December 6 and was quickly retrieved by the team monitoring its beacon.
The capsule was taken via private plane to JAXA's Sagamihara Campus' curation center and arrived approximately 56 hours after its landing, well within the 100hour time limit to prevent contamination by terrestrial gas.
JAXA's next step will be the "initial curation" of the samples. This will involve cataloging the samples, which Dr. Fujimoto expects will take approximately half a year. He said handpicked Japanese and international scientists would then perform "initial analysis" of the samples to prove the scientific potential of the samples for approximately one year.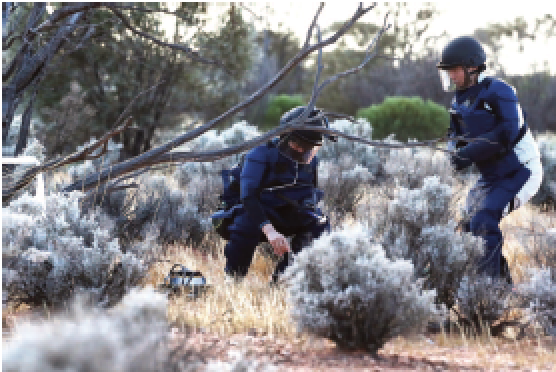 Hayabusa2 capsule retrieval. Photo: JAXA
Finally, once the results have been published near the end of 2022, scientists from around the world will be able to submit proposals to study the samples.
The Hayabusa2 spacecraft will now continue on for 11 years to perform a reconnaissance mission to asteroid 1998 KY26, a small 30 meter in diameter, nearearth object that spins at a high rate of 10.7 minutes.
Dr. Fujimoto said 1998 KY26 is a potentially hazardous type of asteroid that no one has ever explored before. "When it comes to asteroids larger than 100 metres, we know all of them. And we know there's no chance of having them hitting earth in the next tens of thousands of years," he noted.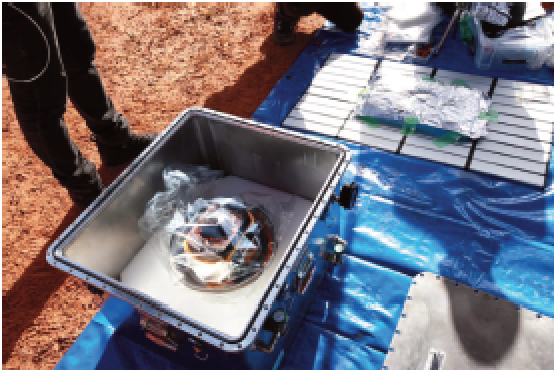 Hayabusa2 capsule packed for return to Japan.
Photo: JAXA
"But when it comes to asteroids smaller than 100 metres, even though it may destroy a city when it hits at the wrong spot on Earth, I don't think we know all of them. And we don't know their nature, we don't know their characteristics. Someday, it may hit Earth, so exploring this asteroid has the flavor of planetary defence."
Hayabusa2's extended mission will be to gain a better understanding of the asteroid but as the spacecraft no longer has a capsule, no samples will be taken and the satellite will continue to report from space until its systems fail.
News article by Sezen Bakan, THE LEAD
---
Roscosmos Sues Their Subsidiary Over a Non-Working Satellite
Russian space agency Roscosmos filed a lawsuit against its subsidiary, the Progress Rocket and Space Center, for producing a satellite that stopped working in its orbit, Roscosmos Director General Dmitry Rogozin said on his Facebook page.

"Several years ago, our subsidiary used a rocket that it had manufactured to put into orbit a satellite that it had also manufactured. Soon, the latter had 'died' in the orbit," he wrote. "In line with the current legislation, we are obliged to file a lawsuit in connection with the satellite's failure."
According to the space official, Roscosmos is obliged to seek compensation for the faulty satellite and the launch services.
In his words, the top management of the space corporation and its subsidiary has since been reshuffled.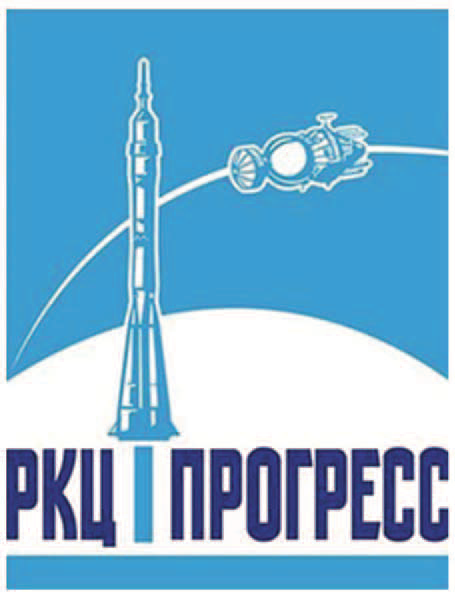 "Those guilty left long ago, but we are obliged to punish the enterprise and its current employees for the mistakes committed by people who have not been working at this plant for quite a while," Rogozin said.
He explained that if such a lawsuit is not filed in due time, the top management of Roscosmos will have to stand trial themselves for failing to properly react to the mistake and the missed opportunities it had entailed.
Additionally, Roscosmos First Deputy Director General Yuri Urlichich and PJSC Gazprom Chairman of the Board held a meeting to discuss the spacecraft assembly production construction process in the Moscow region, currently lead by Gazprom, as well as the issue of Roscosmos entering LLC Gazprom SPKA share capital (project operator company).
The plant will manufacture civil spacecraft for Gazprom and other customers. These include Yamal communication satellites and SMOTR system Earth remote sensing optical satellites. Moreover, the plant will be capable of assembly and testing massproduced smallsats to be used for the perspective Sfera program implemented by Roscosmos.
During the event, JSC Gazprom Space Systems Director General Dmitry Sevastianov and Yuri Urlichich signed an agreement of cooperation.
The document indicates Roscosmos' interest toward building spacecraft at the plant facilities. Roscosmos is also ready to use remote sensing data from the SMOTRV satellite, which is planned to launch in 2024 and, among other instruments, will carry greenhouse gas discharge monitoring equipment. Gazprom Space Systems will offer Roscosmos up to 30% of the spacecraft performance.
The parties will also consider the use of the network of Joint Remote Sensing Information System receiving stations (created by Roscosmos) to receive the data from Gazprom spacecraft.
---