For years, we've talked about how big data and technology are transforming the nature of every industry, from manufacturing to logistics and energy. The depth of real-time and historical data has completely disrupted these sectors. Yet, amid all of these conversations, an industry we routinely think of as being the most technologically advanced has significantly lagged behind in one critical regard...
Aviation, until last April, largely relied on 1940's technology to determine the position of an aircraft through radar.
---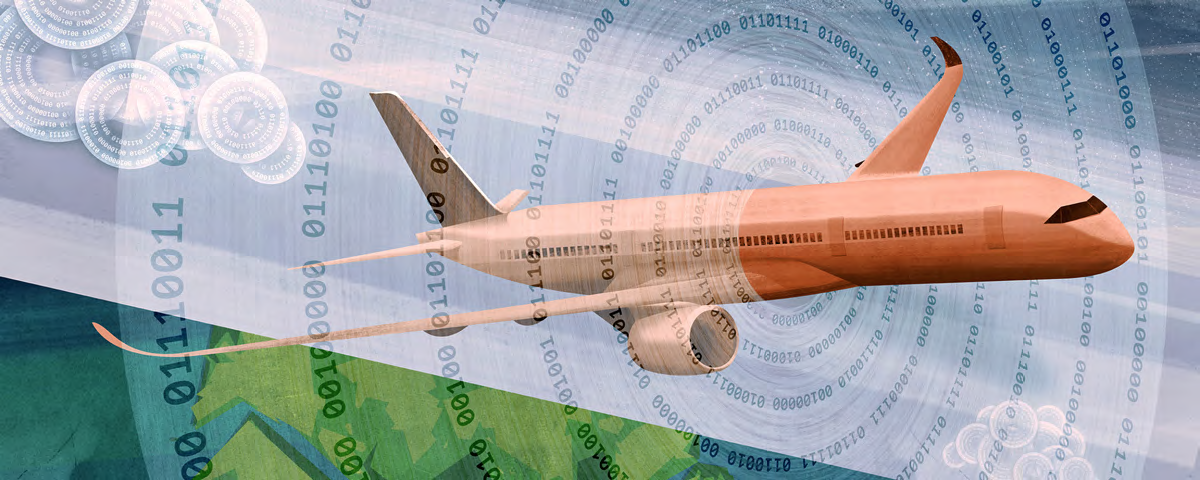 ---
That changed when Aireon launched its space-based automatic dependent surveillance-broadcast (ADS-B) system that comprehensively tracks aircraft and provides real-time surveillance across 100 percent of the globe in 2019.
As Aireon sits at the intersection of the aerospace and aeronautics industries, we look ahead to the new decade in the 21st-century with optimism for the opportunities for innovation and scientific advancement to transform our world. While we're in the nascent stages of its adoption, data from real-time flight surveillance promises to disrupt an ever-increasing universe of industries, sectors and global markets.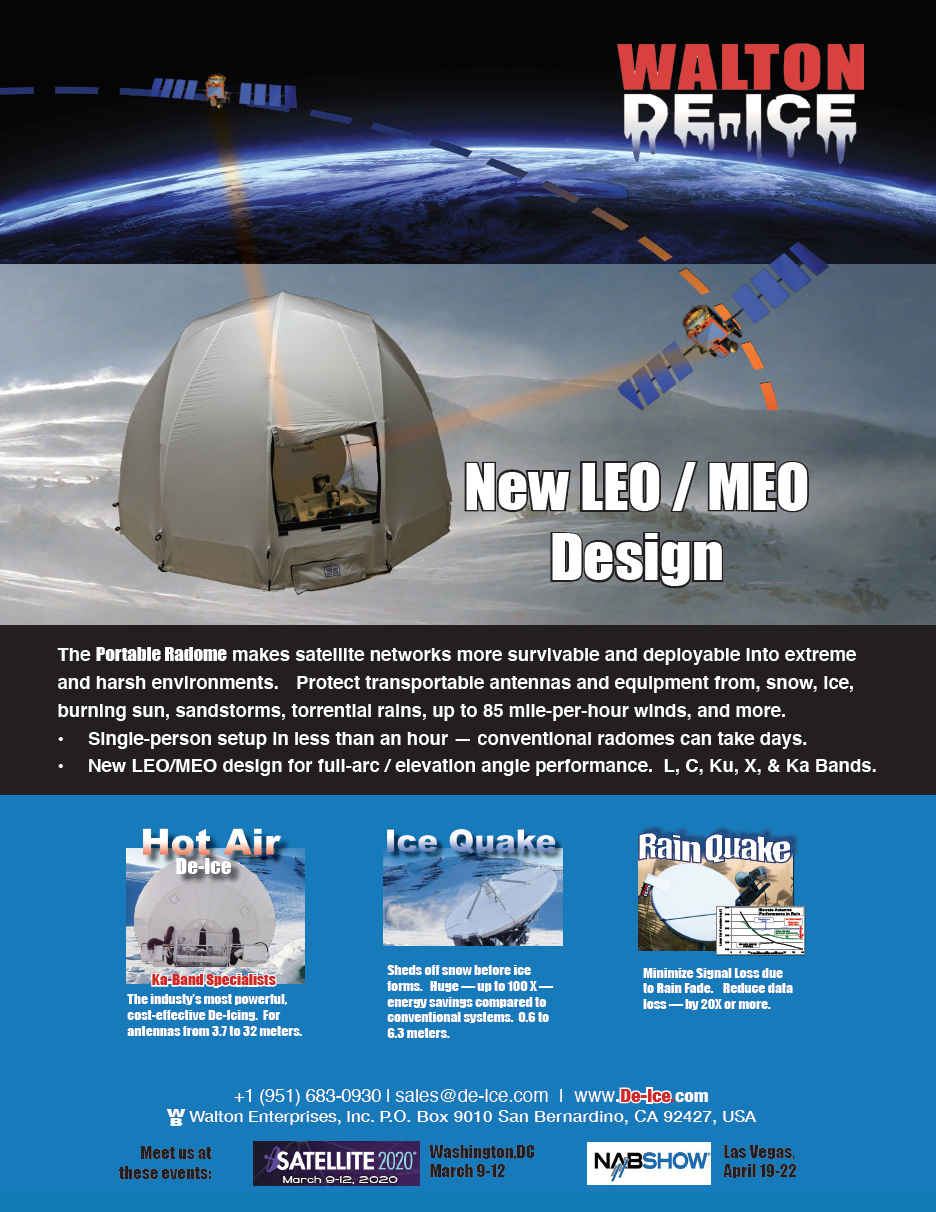 Ground-Based ADS-B
For the last several years, air traffic control organizations around the world have been upgrading their ground-based radar systems, to newer GPS-based technology. At the heart of this transition is ADS-B air traffic surveillance, which enables airplanes to broadcast exact position data on a more frequent (up to twice per second) and precise intervals and greatly improves air traffic safety and efficiency.
The change from ground-based radar to ADS-B is significant. Whereas radar can access an aircraft's location every five to 12 seconds showing its position, speed and altitude, ADS-B establishes a connection once per second. With ADS-B, air traffic controllers can see altitude, ground speed and a much more accurate GPS location with many additional fields. This provides enhanced visibility and affords ADS-B equipped aircraft unprecedented new levels of safety, situational awareness and the ability to support more efficient search and rescue.
As of January 1, 2020, the Federal Aviation Administration (FAA) mandated that all aircraft in U.S. airspace be equipped with ADS-B technology. Europe, South Africa and Australia all plan to implement this technology in 2020 Mandates in Vietnam, Taiwan, Sri Lanka, Singapore, and Indonesia also already require the vast majority of aircraft to transmit their position using ADS-B.
However, even advanced ground-based systems have limitations. Despite substantial progress toward modernization and standardization, many are still surprised to learn when they fly over the ocean, mountains, or remote desserts—70 percent of the earth's surface—there is no way for air traffic control to track them in real-time. In these regions, air traffic controllers mostly rely on infrequent voice or data position reports, flight plans and estimated locations to track aircraft.
It was these deficiencies that led aviation experts and partners to begin the development of space-based ADS-B technology.
The Aireon Story
In 2009, Aireon identified the opportunity to solve one of the biggest problems in aviation: the inability to track and surveil aircraft anywhere in the world. By 2012, Aireon secured backing from leading satellite communications company Iridium Communications, and solidified plans to mount ADS-B receiver payloads on 66 Iridium satellites.
Starting in 2011, the world's leading air navigation authorities, including NAV CANADA (Canada's air traffic service provider), NATS (the UK's air traffic services provider), Enav (Italy's air traffic service provider), the Irish Aviation Authority, and Naviair (the Danish air traffic service provider), convened to bring this transformational service to life.
With eight years of collaboration, research and development, and official certification by the European Aviation Safety Agency (EASA), our constellation was completed in January 2019 and launched operations in the North Atlantic in March 2019—becoming the first-ever certified provider of aircraft surveillance-as-a-service, while offering the highest fidelity data available to the industry.
Aireon's ADS-B system is made up of two segments: the Aireon space segment and Aireon ground segment. Iridium hosts the Aireon system and is the only satellite constellation with the capability and reach to enable global air traffic surveillance due to its orbital configuration. This configuration provides complete global coverage, including oceanic and polar regions, without the need for ground stations. No other system, existing or planned, enables such an opportunity for aviation stakeholders.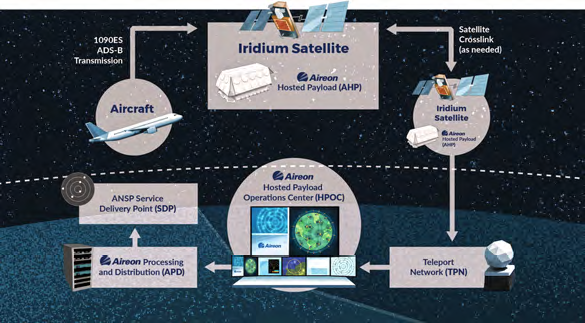 The Aireon space segment consists of the Aireon receiver, known as the Aireon Hosted Payload (AHP), which is located on each of the 66 Iridium satellites distributed over six polar orbital planes. The AHP receives, demodulates and transfers received ADS-B messages through its software-defined receivers and relays them through the Iridium main mission payload via crosslinks between Iridium satellites and downlinked to an Iridium teleport network before reaching the Aireon ground segment. This unique setup allows the data to reach an air traffic controller mere seconds after it was transmitted by the aircraft at high levels of integrity and availability.
Aireon derives ADS-B data from onboard aircraft sensors and equipment, including information such as horizontal position and altitude, velocity, navigation quality metrics, aircraft identification and call sign, as well as other parameters, such as selected heading and altitude from a flight management system.
Due to the polar orbit of Iridium's satellite constellation, Aireon's ADS-B system provides continuously overlapping surveillance coverage throughout global airspace, allowing us to capture more data and provide more seamless services, ensuring an even higher level of safety and assurance to ANSP's and aircraft operators. Additionally, because the Iridium low Earth orbit (LEO) satellites travel over the circumference of the earth in about 100 minutes (moving at about 3NM/s), the impact of any single satellite outage would be significantly minimized.
The introduction of precise space-based air traffic surveillance into the air traffic control industry has revolutionized the way industry experts and partners ensure safety for passengers in unique airspaces around the world. Here's how.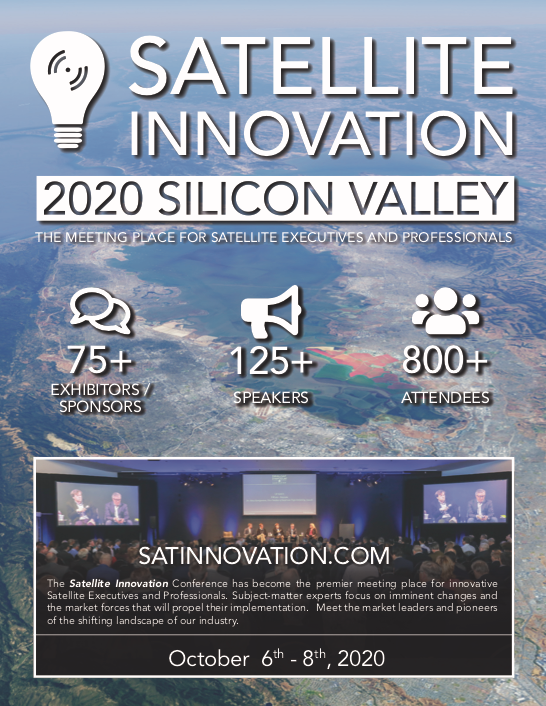 Data Analytics
For the first time, Aireon's cloud-based technology has made it possible for the world to assess and help benchmark the aviation industry along key performance metrics. Aireon offers the world's first complete, accurate global data set, meaning Aireon's customers do not have to rely on multiple, inaccurate, or incomplete data sources.
Our customers use Aireon's data for ATS surveillance services to increase safety performance and decrease fuel consumption and operating costs. A fantastic example of the potential uses for this data is through our partner AirSense, an advanced global ADS-B data analytics solution from Airbus.
AirSense combines Aireon's data with other surveillance sources to enhance the aircraft situational awareness, optimize flight routes, increase airport capacity, optimize airspace utilization and improve the overall travel experience. Additionally, Airbus offers specific products that integrate Aireon processed space-based ADS-B data, including web-based dashboards that give operators and providers a precise view of air traffic in real-time.
We also partner with FlightAware, the world's largest flight tracking platform on several different solutions. For one, FlightAware's Firehose merges Aireon's space-based ADS-B data with airborne or surface position data from FlightAware's terrestrial network of over 23,000 ADS-B ground stations in 197 countries. In doing so, we have created a platform that transcends geographic borders FIRs and is second to none in its completeness.
Improving Operational Safety
Space-based ADS-B data allows us to ensure safety in aviation by filling existing coverage gaps, providing real-time surveillance of ADS-B equipped aircraft to substantial parts of the globe that previously had none. Additionally, it can serve as an auxiliary and secondary layer of surveillance where ground-based systems already exist, providing essential redundancies to the industry.
Among our key customers, notably NAV CANADA and NATS, space-based ADS-B has significantly improved key metrics obtained via data supported by global benchmarks. The ability to intervene and correct conformance issues across Canada and the United Kingdom's airspaces have dramatically increased safety standards.
Becoming an invaluable source of information to accident investigation efforts, space-based ADS-B has already supplied data to over 20 investigations and, as of July 19, 2019, is available free-of-charge to air traffic control centers in emergency situations in the form of our service Aireon ALERT.
Beyond its uses for air traffic control, air traffic surveillance data derived from space-based ADS-B enabled the unprecedented capability of analyzing risk metrics such as stabilized approaches, missed approaches and airspace incursions traffic resolution advisories. Importantly, this can be done on a global scale without the need to download data from flight data recorders or convening every air traffic control organization in the world.
Aireon is working with the Flight Safety Foundation to determine ways this data can be harmonized and made available to stakeholders to further advance safety in the industry.
Ensuring Efficiency
Aireon's space-based ADS-B technology gives users a complete picture of air traffic flow in airspaces around the world. In particularly congested regions, Aireon's system allows our customers to plan and fly more optimal routes, which cuts down on fuel consumption and reduces flight delays.

Not only does optimizing flight routes improve passenger experience and air traffic navigation efforts, it also helps to cut down on costs and negative environmental impact of the aviation industry at large. In addition, Aireon's data helps our air traffic control customers think about capital infrastructure more strategically than ever before.
With a more comprehensive picture of air traffic data, customers can shift from incomplete ground-based systems and reassess procedural routes, which have long been the industry's solution to flying through unsurveilled regions. Currently, operators and pilots in the North Atlantic region, the busiest oceanic region in the world, who use Aireon's data are increasingly allowed to fly more flexible routes to optimize their flight paths, which again improves passenger and operator experience on the job.
Providing Global Value
As a growing range of diverse customers continue to demonstrate that the Aireon system is applicable to a variety of challenges faced in the aeronautics and aerospace industries, there is new demand among some of the world's largest aviation stakeholders to power innovation through space-based ADS-B.
Regardless of an airspace's particular needs, space-based ADS-B allows practical, and cost-effective solutions. Over 15 air traffic control organizations in 36 countries have partnered with Aireon to implement space-based ADS-B technology, and that number will only grow as we do.
Already, Aireon has managed to develop integrations that connect its technology with some of the most utilized, mainstream data in the aviation industry, including a partnership with FlightAware, a business that has already delivered Aireon's metrics to several partners and has enabled Airbus to connect directly with NAVBLUE data for more integrated operator experiences. There is also enormous potential for industry growth through the use of Aireon's global commercial products, GlobalBeacon and Aireon ALERT, both of which were designed to create a more transparent, efficient and safe global airspace.
Horizons
The successful deployment and promised value of Aireon's space-based ADS-B is a testament to the skillful cooperation between experts in the aerospace and aeronautics industries around the globe. As we enter into a new decade, we must maintain the sense of opportunity and potential that propelled us so far in the last decade. Through innovative and collaborative solutions like space-based ADS-B, we can take our industries onward and upward.
Cyriel Kronenburg is the Vice President of Aviation Services for Aireon, leading Aireon's commercial data services, partner development activities, regulatory, marketing product development activities. Previously, Kronenburg held a variety of positions at IATA. As a former executive for KLM Royal Dutch Airlines, in addition to experience as an Air Traffic Controller, Pilot and Flight Safety Officer, he has firsthand experience with the operational requirements of aviation stakeholders.
---