The Q1 numbers for the planet's main satellite operators are now in and some clear patterns are emerging. Top of that list is that In Flight connectivity (IFC) and Cruise ship connectivity businesses are now rebuilding their traffic after the Covid problems of the past two years.
---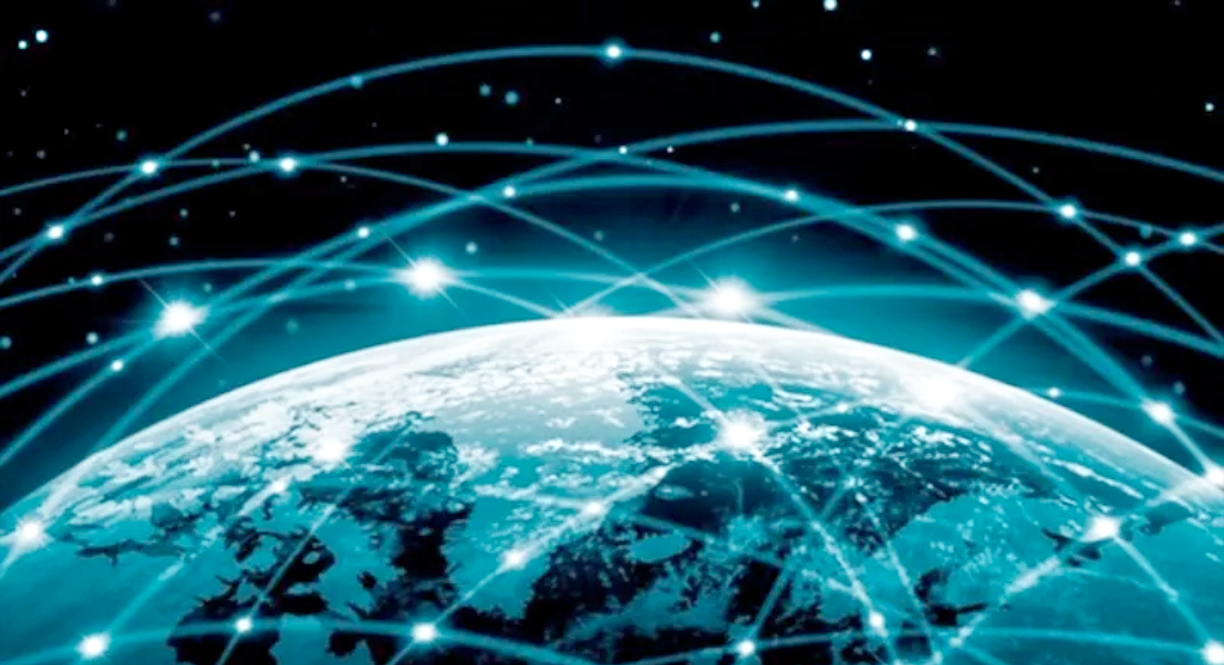 ---
Gogo, for example, is seeing a rise in airline in-flight connectivity (IFC) services this year and, when compared to COVID-hit 2021, is not wholly surprising. Gogo has reported a 26 percent rise in its quarterly revenues of $92.8 million "fueled by strong growth in both service and equipment revenue."
Gogo's numbers were all positive, and one key metric was the Average Monthly Revenue per Aircraft rising by 8 percent of $3321 (up 1 percent from Q4/2021). Gogo's focus is now totally on Business Aviation (it sold its commercial passenger segment to Intelsat).


Oakleigh Thorne
"Given the continued unprecedented demand for connectivity in business aviation coupled with the strong performance of our supply chain management team, we have increased our projection for ATG equipment unit shipments to 1,300 in 2022, up nearly 50% year over year versus prior expectations for 25% growth," said Oakleigh Thorne, Chairman/CEO of Gogo. "We remain on track for commercial deployment of our 5G ATG network in the second half of 2022."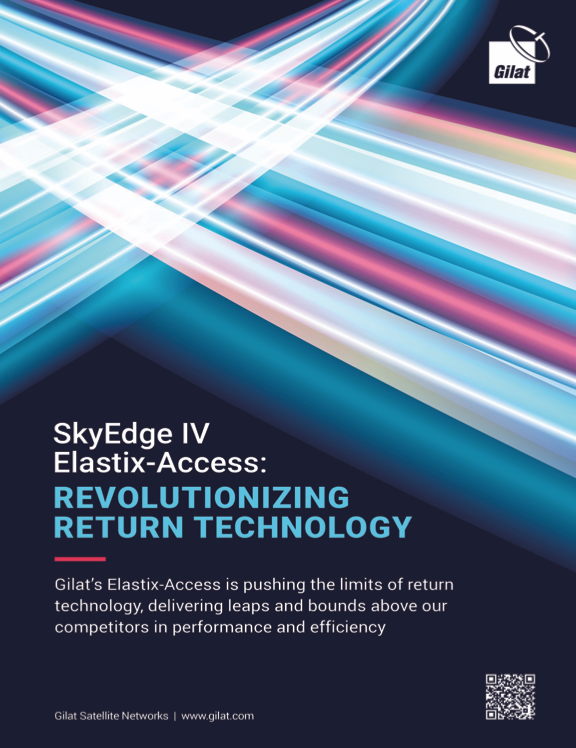 "Strong first quarter results and our increased 2022 guidance provide a solid foundation for generating significant Free Cash Flow growth in 2023 and beyond," said Barry Rowan, Gogo's EVP/CFO. "Our financial performance and continued deleveraging also create the flexibility for strategic investments to further enhance our growth and return of capital to shareholders over time." The positive numbers have allowed Gogo to increase its guidance for 2022. Total revenue in the range of $390m-$400m range versus prior guidance of $380 to $395 million, said Gogo. Revenue growth at a compound annual growth rate of approximately 15% from 2021 through 2026.
SES confident for 2022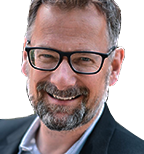 Steve Collar
SES is also enjoying the fruits of IFC with CEO Steve Collar saying at its Q1 financials on May 5 that the company had made a solid start to 2022. Its Q1 Video division revenues, however, declined 6.4 percent despite important client renewals being secured in the form of Sky UK's second major capacity extension and renewed contracts from home shopping broadcaster QVC and others.
Video's underlying Q1 revenue of €251 million represents a reduction of 6.4% year-on-year including the planned impact of lower US wholesale revenue. Excluding US wholesale, Video was 4.1% lower than Q1 2021 as 'right-sizing' of volumes in mature European markets was partially offset by growth in HD+ and Sports & Events demand, was partiall stated SES.
"2022 is a big year," said Collar. He was optimistic that SES-17 would start its commercial life [in June] "and earlier than first expected." Together with the upcoming launches of mPOWER's extra satellites, the overall SES-17 plus mPOWER craft represent a confirmed backlog of some $910 million. mPOWER's new satellites will start being commercialized by the end of this year. Collar admitted that the mPOWER system was complex and pre-testing prior to launch was essential.
However, there has been some adjustment to the mPOWER launch schedules. They had been planned for four launches overall, and that has now slipped to five in number. The original plan was for two launches, each comprising three satellites in Q2 2022 with SpaceX. Then, another trio for launch in late 2022 and the final two craft in 2024.
---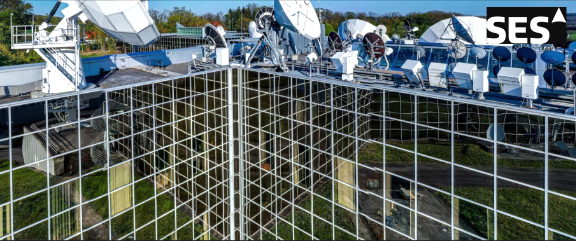 ---
The new scheme is for three launches, each carrying two satellites in Q3 this year, then a 3-satellite launch during Q4/2022 and the final two satellites in 2024. Collar explained that some would now have higher orbital launches with an earlier-to-market availability which would not impact revenues.
As of March 31, 2022, SES delivered 8,164 total TV channels to 366 million TV homes around the world, including 3,054 HDTV channels. Over 70% of total TV channels are broadcast in MPEG-4 with an additional 5% broadcast in HEVC.
Collar said that lease terms on Video were robust and customers were increasingly confident about shifting their transmissions to HD which represented better value for SES.
"Our Networks business ("flat" at $186 million) has performed well, on the back of strong growth in Mobility and an encouraging volume of wins across Government and Fixed Data that support our expected uptick in growth," said the company's statement.
Getting back to IFC and Mobility in general, they were a very bright spot with 9.9% growth y-o-y and with Cruise and Aviation recovering plus growth in commercial maritime. Its Government segment, not helped by the "rapid" withdrawal from Afghanistan, and not yet able to account for Ukraine impact ("and which will provide income in Q2") suffered somewhat.
---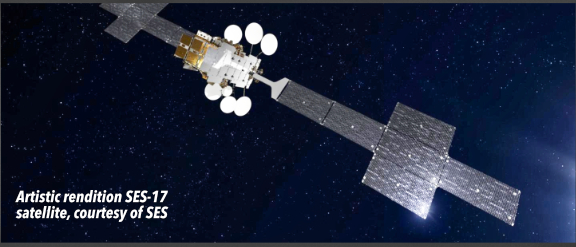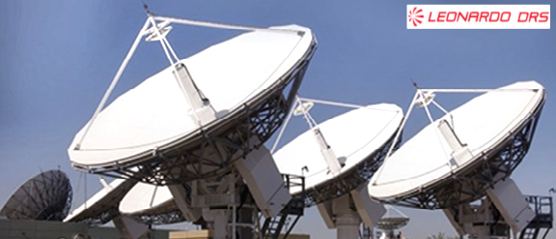 ---
SES contract backlog as of March 31, 2022, was €5.1bn (€5.7 billion gross backlog including backlog with contractual break clauses). For the full year SES is guiding for group revenues in the €1,750 to €1,810 million range.
Collar referred to the FCC C-band switchover was very much "on schedule" and would generate the near $3 billion of incentive payments (less taxation of 18-19%) and due at the end of 2023, and which would "be used for a mix between return to shareholders, strong balance sheet, and any disciplined value-accretive investment."
Collar commented on the situation in Russia and the Ukraine and its impact on revenues. "We've been in Ukraine for some 20 years, and there has been an uptick in demand from GovSat and European Defense Ministries taking up capacity."
Collar also spoke optimistically about the European Commission's plan for an EC-wide, LEO program and that the scheme was moving forward and that SES would expect to be part of the project. "We continue to see the new EU space policy as a significant opportunity for SES," said analysts."
Collar also referred to potential M&A activity, saying that SES was "really happy" with the purchase of DRS-Global Enterprise Solutions (announced in March 2022 for $450 million) and was an "incredibly good fit," important for SES and helped by SES-17's availability. "We have a new fleet, a growing business, in a very healthy position financially but we will also look out for the best deal for shareholders."
Ergen's problems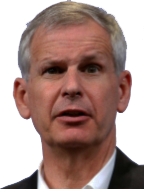 Charlie Ergen
Charlie Ergen's two key investments, EchoStar and Dish Network, made plenty of news in the post-results period. Dish Network pay- TV platform suffered a major stock-market hit on Friday, May 6th, damaged by the news of a thumping 462,000 net subscriber loss during its Q1 trading. Dish's share price tumbled almost 20 percent (19.4 percent by the close of trading, and a 52-week 'low' and with shares actually trading at $19.57 compared with $47.05 a year ago).
Dish blamed "poor execution" during the quarter, and reported that it now has a total of 10.2 million subs including its Sling TV streaming system which has also lost viewers and is down from 2.5 million a year ago to 2.25 million at the end of March.
"We had higher than expected customer attrition following the football season, but the bottom line is we simply didn't execute to the level we expected," Dish Network's CEO Erik Carlson said on the earnings call.
In its research note to clients, MoffettNathanson's senior analyst Craig Moffett wrote that Sling TV had ended the quarter with 2.25 million customers, its lowest point since 2017. "There was a time when Sling TV was to become the lifeboat for satellite TV," Moffett added. "That lifeboat is taking on water."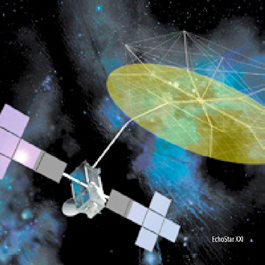 In terms of cash, Dish Network reported net income of $433 million, down from $630 million in the year-earlier quarter.
"We had a tough quarter, but we're optimistic that we can leverage the platform and our messaging and high-value products and great experience to reach customers whose overall video bills are too high, but who still want the excitement of live TV," Carlson added.
EchoStar's S-band
However, Ergen, sophisticated planner that he is, has some interesting projects up his sleeve. There's plenty of coverage of his plans for a US- wide cellular service. But another is to further develop EchoStar's S-band capability over Europe. The service uses capacity from EchoStar XXI as well as its Solaris Mobile bandwidth (on Eutelsat W2A which it owns).
The news emerged ahead of its Q1 results, which saw the EchoStar operator report revenues of $501.5 million, and net income of $91.4 million (up $11.4 million on last year). Its Hughes broadband subscribers totaled approximately 1,406,000, falling 6,000 from December 31, 2021. The decrease primarily reflects a balancing of capacity utilization with subscriber levels in areas of high bandwidth demand.
There was also bad news on the hoped-for launch date for EchoStar's important Jupiter-3 satellite. It had been planned for a SpaceX launch later this year but EchoStar's Hughes Network Systems, which will be using the satellite, said it would not now launch until Q1/2023.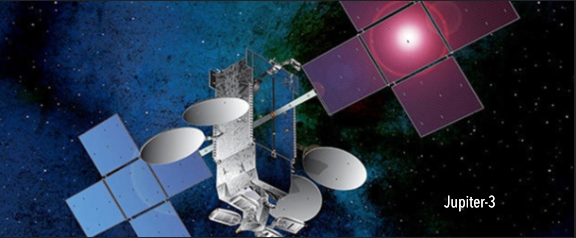 As for the company's S-band plans, EchoStar said that by combining S-band from its XXI geostationary satellite with LoRa protocol will mean big data benefits as the new currency in a world of accelerating change. "[We] made [the combination] available to unleash potential for mobile and remote connectivity and capability for millions of Internet of Things (IoT ) devices."
The LoRa Alliance is an open, non-profit association whose members collaborate and share experiences to promote and drive the success of the LoRaWAN standard as the leading, open global standard for secure, carrier-grade Internet of Things LPWAN connectivity. Telemaco Melia, VP/GM of EchoStar Mobile, said, "LoRa connectivity makes up 45% of today's global IoT networks; it's perfect for connecting low-powered 'things,' yet its reliance on terrestrial connectivity restricts its usefulness. Replacing fiber and cable with satellite connectivity, the EchoStar Mobile solution is the first real-time, bi-directional LoRa service with mobile and remote capabilities. Accelerating the adoption of massive IoT, our program already spans more than capabilities. Accelerating the adoption of massive IoT, our program already spans m 10,000 devices, with the service expected to scale to millions of devices in Europe alone."
Melia continued, "Big data is the new currency in a world of accelerating change. The rapid collection, processing and management of data is vital for optimizing industrial processes and changing society through innovation, whether by supporting the wider development of Smart Cities or the transition to renewable energy. Achieving the full potential of IoT means accessing data from thousands of machines, factories or distribution facilities, however remote, and bringing it to a central point for analysis and insight. The EchoStar Mobile satellite-enabled LoRa network enables industries to use IoT in innovative ways that can transform their operations."

Affordable and claimed to be simple to install, LoRaWAN is designed to bridge terrestrial networks with worldwide satellite connectivity to offer low-power ubiquitous connectivity to fill the gap in IoT use cases using unlicensed frequency bands to transmit data over a far longer range than Wi-Fi or Bluetooth.
EchoStar reportedly expects to commercialize the service toward the end of this year.
Eutelsat suffers from Russia problems
Eutelsat revealed their Q3 financials on May 12. Eutelsat's financial year end is on June 30.
Its Broadcast division's quarterly revenues fell back 6.8 percent y-o-y to €172.5 million (from €182m). Broadcast is 61 percent of the company's revenues.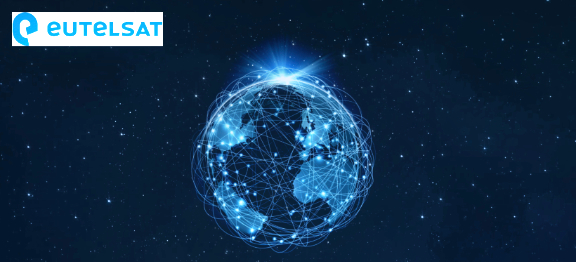 The problems in Russia were covered by the company. The operator said, "Eutelsat derived circa 6.3 percent of its revenues from Russian customers in Fiscal Year 2020-21 and has no material revenue exposure to Ukraine. The Group also leases capacity on four satellites owned by the Russian operator, RSCC, serving mostly the above-mentioned Russian customers and representing a net present value (included in Net Financial Debt) of €322 million as of 31 December 2021."
It added. "Consistent with its Code of Ethics and as a provider of infrastructure globally Eutelsat upholds a commitment to neutrality and is therefore guided by sanctions and by the decisions of its competent regulatory bodies, which it strictly applies. In this context, Eutelsat immediately implemented EU Council Regulation 2022/350, suspending the broadcasting activities of Russian television stations such as Russia Today."
Eutelsat's Government Services division (12% of revenues) also suffered a quarterly drop (of 11.3 percent) declining from €34.6 million (€36.7m last year) and not helped by the reduction of military services in Afghanistan.
But there were two much brighter — and fast growing — segments and reflecting the improvements already recognized by its rival operators. Eutelsat's Fixed Broadband division enjoyed 30.2 percent growth, while Mobile Connectivity rose 24.5 percent.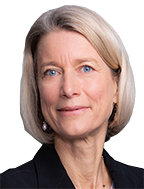 Eva Berneke
Eva Berneke, CEO of Eutelsat, said, "Q3 saw robust delivery, with an improvement in Broadcast trend and strong double-digit growth in both Fixed Broadband and Mobile Connectivity whereas Government Services inevitably reflected the geopolitical environment in the Middle East."
The trend in Broadcast revenues from Q2 to Q3 were almost stable (-0.8%) which could reflect well in the end-of-year numbers. "The Broadcast revenue decline reflected predominantly the effect of the partial renewal of capacity with Nilesat at 7/8° West, which is not offset by the resale of this capacity, and elsewhere, a slight erosion in the underlying business in Europe," said Eutelsat.
Berneke also said that Eutelsat's important QUANTUM satellite had fully sold 6 of its 8 beams and she expected the satellite to be fully sold out in the next few months. Overall, while the comparisons with its trading a year ago, the more recent quarter-on-quarter positions for the revenues of Eutelsat's five key Operating Verticals were down by 0.7 percent on a like-for-like basis.
Eutelsat confirmed the end of stable life of Eutelsat 174A. It will continue to be operated in Inclined orbit. The move means a reduction in the number of transponders in the fleet is now 1,358 and with an overall fill rate of 70.7 percent (the equivalent of 961 transponders).

The decline in business activity and a trend toward shorter contract lengths means a commensurate reduction in the company's contracted backlog from €4.5 billion to €4.0 billion year-on-year (and €4.2 billion as at December 31, 2021).
Revenues for the first Nine Months of Eutelsat's financial year stood at €859 million, down by 7.6 percent on a reported basis and by 4.0 percent at constant currency.
On the back of the performance of the first Nine Months, Eutelsat confirmed its objective for On the back of the performance of the first Nine Months, Eutelsat confirmed its o the Full Year of Operating Vertical Revenues of between €1,110 to €1,130 million.
Telesat shrinks Lightspeed
Telesat has significantly reduced the planned size of its Lightspeed LEO constellation. Telesat said of its originally planned 298 craft, it will now orbit 188 plus 10 in-flight orbiting spares.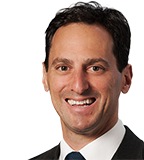 Daniel Goldberg
President and CEO Dan Goldberg gave an update on current plans and decisions for the constellation as part of the operator's Q1/2022 financials on May 6.
The news is not a complete surprise given that Goldberg hinted three months ago that his engineers were reviewing — and potentially reducing — the constellation's size due to price inflation and component availability concerns.
Goldberg told analysts that the costs of the platform would still be in the $5 billion range when the complete project is costed to include ground facilities, launch costs, insurance and software.
Telesat has cash commitments of some CA$4.2 billion from its own coffers plus commitments from the Canadian government and the Government of Quebec.
"We didn't love the inflationary pressures that we're seeing," Goldberg told analysts. "But even with them, we think that what we're bringing to market is going to be disruptive in terms of the quality of service and the price at which we can deliver it, still achieving the kinds of returns that that we need to achieve."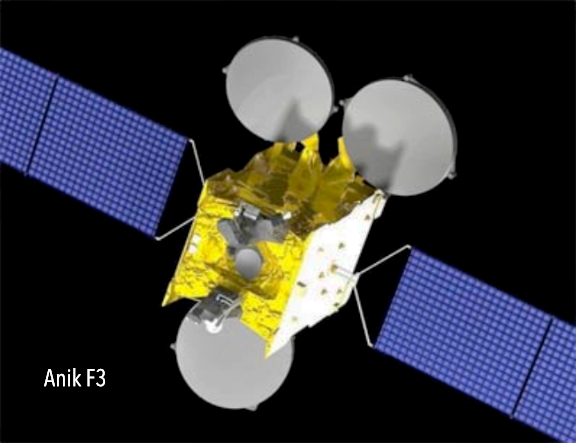 Telesat also released its financials reported CA$186 million ($144 million) in revenues, a fall of 3 percent when compared to the same period last year. Contracted backlog stands at CA$2 billion, excluding CA$750 million of backlog for Telesat Lightspeed.
There was good news in the form of a significant contract renewal with Dish Network. Dish renewed more than half of its capacity on Telesat's Anik F3 satellite for two-years, although at a lower lease rate. A separate long-time customer purchased almost all of the capacity that Dish did not renew to use for broadband connectivity for the cruise market, Goldberg added.
Telesat's guidance for the full year sees revenues to be between CA$720 million and $740 million (US$559 million to US575 million).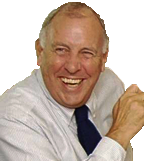 Author Chris Forrester is a well-known broadcasting journalist, industry consultant and Senior Columnist for SatNews Publishers. He reports on all aspects of broadcasting with special emphasis on content, the business of television and emerging applications. He founded Rapid TV News and has edited Interspace and its successor Inside Satellite TV since 1996. He also files for Advanced-Television.com. In November of 1998, Chris was appointed an Associate (professor) of the prestigious Adham Center for Television Journalism, part of the American University in Cairo (AUC), in recognition of his of the American University in Cairo (AUC), in extensive coverage of the Arab media market.
---