With quite a different year having closed and witnessing the world geared up for a socially distanced Christmas, the city of Glasgow, Scotland, had its own settling in to the new environment to accomplish.
Home to an extraordinary number of space companies, a new light on the Glasgow scene is Craft Prospect Ltd. The company delivers mission enabling capabilities in Artificial Intelligence (AI) and quantum technology to power future space missions and services.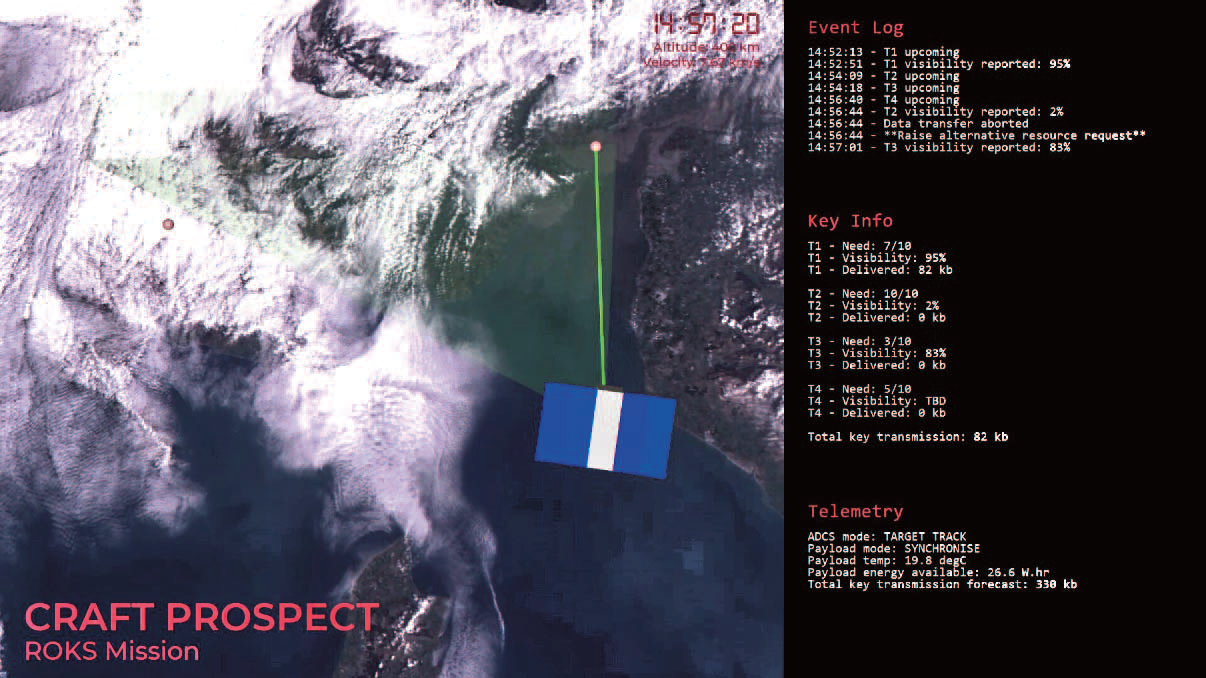 Click to enlarge.
With a focus in smart, secure, space systems, the company goal is to deliver a range of technology products and architecture services that will enable mission developers and users to maximize the return from their missions. With the company's ability to quickly harness the acceleration in consumer-driven AI and emerging quantum optical technologies from research hubs, the company is fast becoming a household name in the UK industry.
2020 was a busy year for Craft, both due to the changes demanded by the COVID pandemic and the firm's own successes. Early 2020 saw Craft as the first company to graduate from the Higgs Business Incubation Center at the UK Astronomy Technology Center, Edinburgh, where it had joined in 2018 as a fledging team of three with a prototype and a vision.
In 2020, they graduated as a team of 15 with scaleable AI-enabled technology for satellite missions, commercial contracts with the European Space Agency and their own on-orbit demonstration mission.
Now in the fourth year of its entrepreneurial journey, the team is busy preparing for this mission: their own quantum key distribution demonstrator, ROKS, for launch in 2022. From late March, like so many other companies, the Craft Prospect team took the decision to work remotely before the national lockdown in the UK came into full effect. Since then, the team has worked from home, blogged, attended virtual conference and seminars, and has rolled out few webinars of its own across all its verticals.
With invited speakers and experts from all over the world, the team has engaged on topics such as space security, quantum technologies, onboard AI solutions and so on. All of these webinars host a wealth of information for the community and can be accessed via the Craft Prospect website.
During 2020, the company moved to its own space that included integration workshops at the Fairfield Shipyard and Heritage Museum. With an enthusiastic team keeping up spirits remotely through the months of lockdown, this former headquarters of the largest shipbuilder on the Clyde has become a centerpoint for the team to rally together.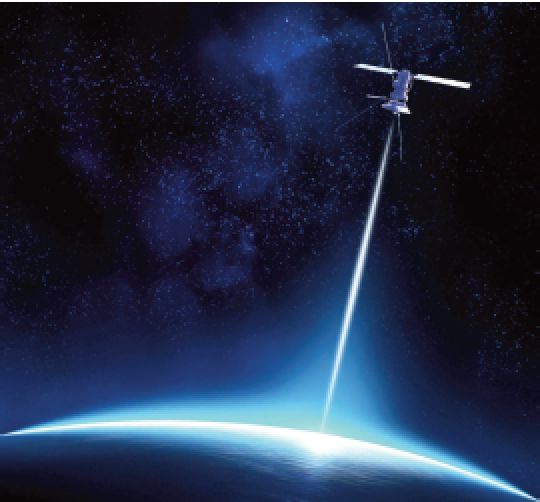 Despite the challenges all have shared, 2020 noted further success for the Craft team as they delivered key AI and quantum products. Backed with support from the Scottish Investment Bank and recognition at the Scottish EDGE business awards helping to accelerate growth, the team remains on track to double their revenue for the fourth year, running with ongoing works into 2021 of around £1 million.
On the ROKS mission in particular, the team is targeting flight model delivery toward the end of 2021. During 2020, work was completed on the build of an Engineering Model. The mission will be a proof-of-concept demonstration mission to showcase space-based, satellite-to-Earth downlink, Quantum Key Distribution and intelligent operations supporting future secure telecommunication systems. Working on a range of different projects under the umbrella of this mission concept, the CPL team has developed considerable expertise in the miniaturization and evaluation of a space Quantum Key Distribution (QKD) payload in order to lay the groundwork for a future
secure service. Working with their consortium partners, the work to date has developed the mission concept, proved the technology basis for highly miniaturized space-ready quantum systems and AI toolbox and has secured opportunities for integrating their systems into emerging QKD solutions and end user networks.
The most recent phase of work will progress the flight payload and ground test systems before a final build to demonstrate on-orbit by 2022. This work harnesses Glasgow and UK-wide technology and skills at University of Strathclyde, University of Bristol and Fraunhofer Centre for Applied Photonics (CAP) Glasgow.
Following the move into their new headquarters, CPL now has a well kitted out integration lab that includes environmental testing facilities for in-house assembly of electro-opto-mechanical systems and the ROKS payload. The funding comes from the UK Space Agency's National Space Innovation Program (NSIP), which is the first UK fund dedicated to supporting the space sector's development of innovation technologies, allowing the company to compete internationally on the world stage with other countries through this dedicated funding pool. At the virtual Quantum Technology Showcase in October, a further win in the form of a UK-Canada bilateral project was announced. This award provides Craft Prospect, working closely with both UK and Canadian partners, the opportunity to finesse a quantum source product as well as gain flight heritage on a major mission.
On the responsive operations and AI side of the business, the company was selected as a partner on a second National Space Innovation Program project to demonstrate and help support intelligent image processing platforms. The project, RAPID — Real-time AI processes for Intelligent Detection — will look to demonstrate an image processing platform and algorithms to handle high data volumes generated on space-based, Earth Observation (EO) platforms aimed at tackling climate change. EO satellites have a significant role in monitoring both the causes and effects of climate change. This includes detecting and identifying sources of emissions, measuring levels of greenhouse gases, and studying vegetation growth from space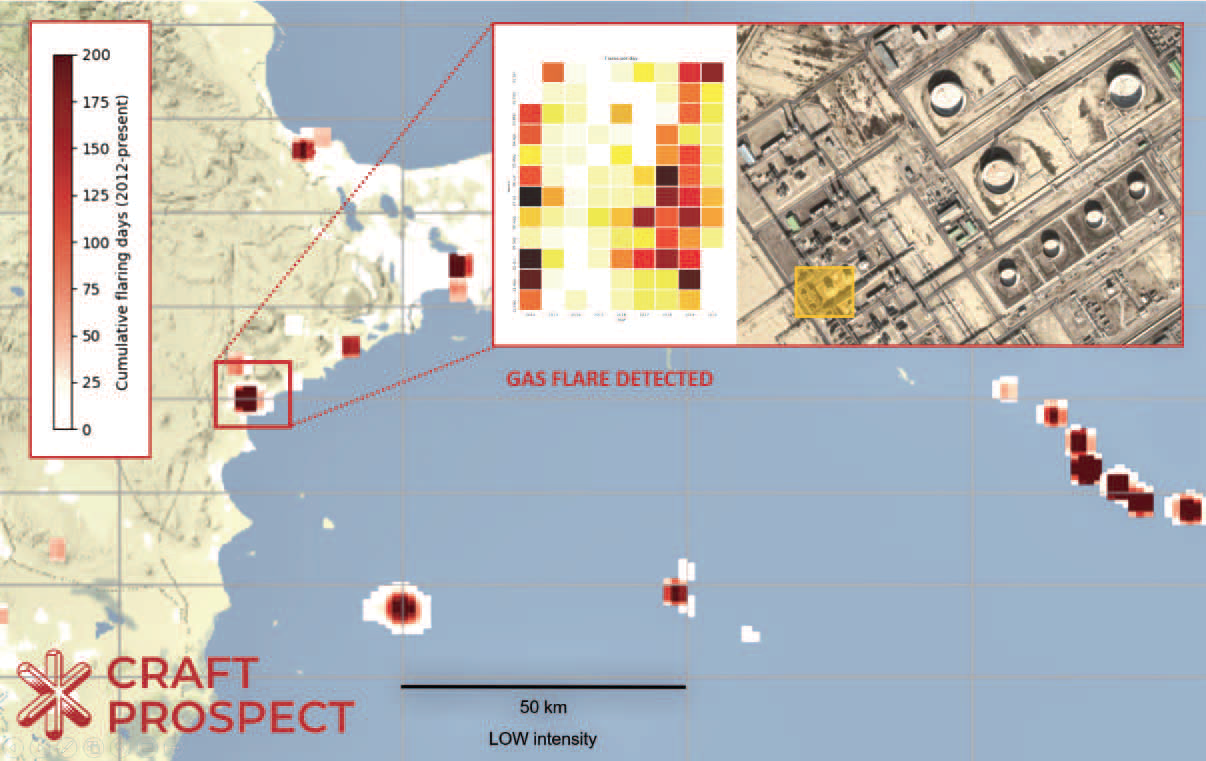 Imaging sensors designed for EO have large number pixel formats — fast operating rates present great challenges for data management in the satellite itself and for data downlink, given the vast amount of data generated. Often, only a small part of this data is needed to service the mission goals, i.e., capturing, processing and transferring via downlink the entire image scene may be wasteful. Instead, determining the data of interest within the image capture system and then only processing and relaying that information before transmitting to a ground station on Earth is an obvious advantage.
In collaboration with Teledyne e2v, the RAPID project establishes a new consortium that brings together Craft Prospect's cutting-edge Machine Learning (ML) and AI algorithms with Teledyne e2v's space imaging capabilities. During the discovery phase, the consortium will use space-ready hardware to establish the RAPID test and demonstration system.
More than ever, during 2020 new space companies had to embrace the new space ethos of flexibility and responsiveness. Staying strong to its core values of agility, excellence and people, Craft has adopted innovative ways of boosting employee morale including, but not limited to, morning stand-ups, graduate training, recruitment, wellness workshops, coffee breaks and employee benefits, and has managed to navigate difficult circumstances as a team.
With 2020 now history and a COVID vaccine in sight, Craft hopes to have learned from the curve balls thrown at it during the past year and is confident that 2021 will bring even better news and growth.
In the words of Craft Prospect's founder and Managing Director, Steve Greenland, "While 2020 has been most challenging for the business and myself as a young managing director, I am pleased to say that thanks to the team's dedication we have managed to stay on track to exceed our growth targets to again double revenue and are emerging from the year well set for 2021. With the company shutting down for two weeks rest and relaxation over the festive new year period, we will be ready to continue our journey in smart secure space with new projects, partnerships and ideas.
craftprospect.com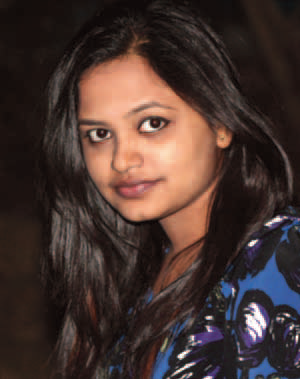 Author Dr. Sonali Mohapatra. Sonali Mohapatra is the Space Quantum Technologies Developer at Craft Prospect where she is part of the ROKS technical team and works closely with the University of Strathclyde to lead company modelling of Space QKD. Apart from that, Sonali is the author of "Leaking Ink", a speaker, science writer, founder of the queer-feminist platform, Carved Voices, and is one of the founding members of the New Voices Working Group of the SSLC with a focus on diversity, inclusion and innovation.
---