Operations at oil and gas sites require lots of equipment, and the complexity and cost involved to keep these sites operating can be challenging. Add remote distances with the drive for profitability and you have a potential operations nightmare.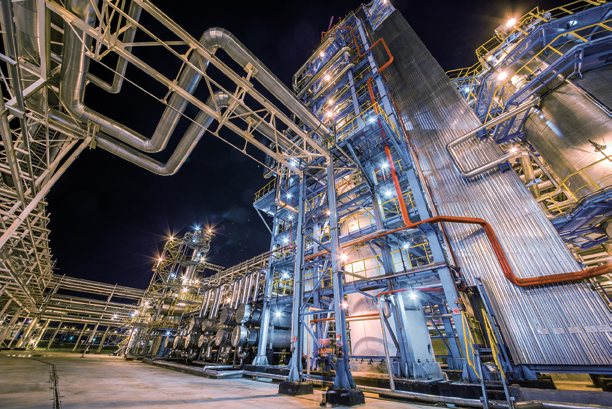 Nonetheless, these challenges are not insurmountable. More and more oil and gas sites are equipped with field measurement instruments, and when critical data is transmitted in a reliable and timely way, actions can be taken to ensure continued operations in a safe and profitable way.
The key to attaining a high level of equipment dependability and profitability from distant sites is to remotely monitor vital equipment. Using a carefully selected system that works across all operations, energy companies can have predetermined production information when they need it as well as notifications on important events sent to the device of their choice without dispatching any technicians.
Here are seven oil and gas assets that can result in optimized operational efficiencies and cost savings when remotely monitored.
1—COMPRESSORS
Uninterrupted operation of this vital equipment is imperative for profitability. Compressor downtime can cost thousands of dollars per hour in lost production. Often energy companies don't know when their production wellhead compressors have stopped functioning unless someone actually drives to the site and checks on their status. Remote monitoring of compressors ensures energy companies that their equipment is working at peak capacity. Pressure and temperature readings, as well as reliable, timely information on run-time hours, help to manage production and schedule maintenance activities. By adding the tracking of shutdown codes using Modbus protocol, energy companies have the added benefit of being able to remotely diagnose any problems with their compressors before dispatching a technician. With increased "first-time fix", where the technician has the right parts, procedure and equipment to fix the compressor upon first visit, energy companies can save on labor and vehicle costs.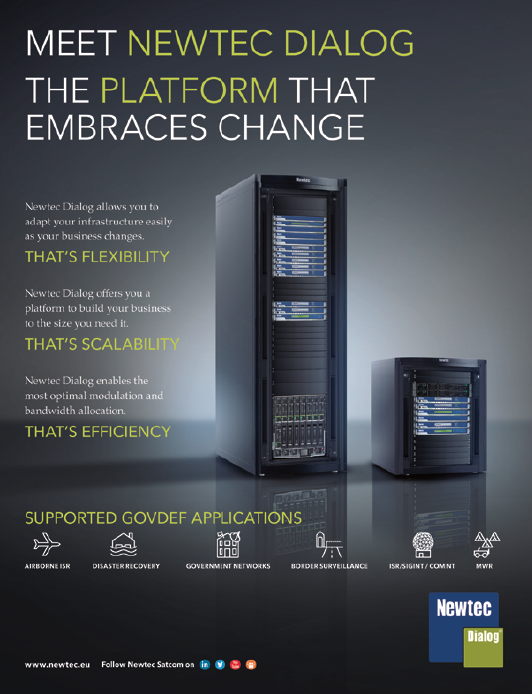 2—TANKS
The Environmental Protection Agency (EPA) estimates that there are approximately 1.3 million regulated underground storage tanks in the United States while the American Petroleum Institute (API) estimates there are about 700,000 petroleum storage tanks. Whether they hold oil, condensate liquids or saltwater, tanks can leak, overflow or spill. When this happens, not only do the tank owners have the social and environmental responsibility to clean up the damage, they may also be subjected to regulatory fines. Both above and below ground tanks can be remotely monitored in order to avoid these costly problems. Level sensors connected to communication terminals can report when the contents of a tank have reached a high level and need to be emptied. These sensors can also be used to detect possible corrosion and leaks when unexplained low levels are detected. Also, remotely monitoring pumps and their power sources can be a cost-effective way to ensure that an overflow situation does not happen.
3—LACT METERS
Lease Automatic Custody Transfer (LACT) meters are critical instruments in the ownership transfer of petroleum products from production to gathering companies. Their volume readings help companies determine how much oil is being moved and what to charge. According to the U.S. Energy Information Administration (EIA), in 2009 there were over 363,000 active oil well sites throughout the United States. Many of these sites are located in remote areas where there is little infrastructure and it takes many hours (even days) of driving to reach the sites. Remotely monitoring the LACT meters at these sites is the only cost-effective way to accurately bill customers based on volume without physically visiting the site.
4—RECTIFIERS
Used in cathodic protection systems for pipelines, tanks, wells and other critical equipment, rectifiers send a current through the exterior of the pipe to keep it from corroding. It is important to monitor the current and voltage sent from these rectifiers in order to lengthen the life of the pipeline and reduce the risk of leaks. Remote monitoring of cathodic protection systems also helps to maximize the life of the pipeline network preventing premature failure by corrosion. Through remote monitoring of rectifiers, pipeline companies reduce the need to physically drive to remote sites to take voltage and current readings. Automated remote monitoring also creates an auditable record trail of pipeline health data, which is legislated in most countries.
5—TEST POINTS
Test points measure pipe-to-soil potential to certify effective cathodic protection. Like rectifiers, test points need to be monitored and configured on a regular basis to lengthen the life of underground pipelines and tanks, as well as to reduce risk of leaks. According to the U.S. Energy Information Administration (EIA), there are over 305,000 miles (488,000 km) of interstate and intrastate transmission pipelines. The cost to drive to the sites and check the test points along this large network can be a big part of operational budgets. That is why automated remote monitoring of these pieces of equipment can pay off very quickly. Remote monitoring solutions can collect data from multiple rectifiers and test points, and send this data as frequently as required to increase the efficiency of the system and comply with regulations.
6—PIGs
Pipeline Inspection Gauges (PIGs) are devices that run inside the pipelines and take readings and pictures to detect anomalies or corrosion that may lead to leaks or bursts. Using GPS-synch time and location features in remote monitoring units located along a pipeline, technicians can align PIG readings with its location. This also helps technicians stay ahead of the PIG during a run and locate it when it is stuck for recovery. These activities can increase the effectiveness of the PIG readings and reduce the time and costs to complete a "PIG run."

7—GAS METER
For large commercial and industrial consumers, a continuous and guaranteed supply of natural gas is a must to keep the business operating. For suppliers of natural gas, being able to predict demand helps them balance how much product they need to purchase and deliver against cash flow. The remote monitoring of gas meters can help to meet the demands of both consumers and suppliers. By gathering daily usage data, supply companies can use the information to forecast purchases by date, quantity and cost. Not only does this enable efficient cash flow management, but it also increases customer satisfaction by allowing suppliers to ensure steady supply at the most competitive rate.
Which Remote Monitoring System?
There are many remote monitoring systems in the market and it is important to choose the one that best meets your operational needs. Some considerations when selecting a solution include:
Equipment Interface: Reliable and accurate collection of data from equipment is critical for a remote monitoring solution to meet its promised value. Look for solutions that connect to multiple equipment interfaces and can be configured to report at the frequency that meets your company requirements.
Human Interface: Look for a solution that offers a web interface so that an authorized user can view the data from a mobile device. Also, a solution that allows notification of equipment events by email, text message or phone ensures the appropriate personnel are notified.
Power: Not all remote sites have access to power. Look for monitoring solutions that use a power source that works with the equipment already in use. For example, a unit paired with a rectifier can run off the rectifier's power source or a tank level monitor can be solar powered. Also, having a back-up battery or a solar option is important in remote monitoring where power loss might occur.

Costs: Evaluate the initial and ongoing costs when evaluating a remote monitoring solution. The remoteness of a location and number of assets to be monitored must be taken into account when selecting a solution. Often, deploying a full-scale SCADA system in a remote area can be cost prohibitive. Look for a solution that can still meet the local monitoring and control functions that the company requires, without the financial burden.
Communications: There are many communication options in the market. Look for a remote monitoring solution that functions with multiple communication modes. A solution that includes cellular and satellite messaging will provide cost-effective options for both areas with and without terrestrial coverage. Back-up communication in the event of failure of the primary system to ensure complete visibility of all assets at all times is another critical function that needs to be addressed.
Reports + Data Integration: A solution with customizable reports will convert data into important information. Integrating data into existing enterprise systems will also ensure that everyone from accounting, production and maintenance departments can understand what is happening at remote sites in order to increase profitability.
A good remote monitoring solution that includes satellite communications will address the requirements of energy companies for complete and cost-effective visibility of all their assets, regardless of location. It allows notification of equipment issues in a timely manner. It can also help to demonstrate regulatory compliance as well as maximize the life of assets.
Finally, remote monitoring solutions can improve overall employee, public and environmental safety. To find out more about remote monitoring solutions for the oil & gas market, read about the Bullhorn Remote Monitoring System at http://www.aiworldwide.com.
To find out more about satellite messaging terminals and their uses in the remote monitoring and SCADA market, visit http://www.skywave.com.
As the Vice President of Marketing for SkyWave, Ms. Rutherford is responsible for advancing the strategic direction of SkyWave marketing and its leading satellite/cellular products and services portfolio. She has more than two decades of global technology marketing expertise in the telecommunications, software, SaaS and industrial automation industries.
---