This year has been unexpected and unique for industries, companies and individuals alike. At the beginning of the year, Spaceflight was scheduled to execute the most missions the company had ever done in one year, with several scheduled for the spring of 2020. To no one's surprise, the year didn't exactly unfold as expected.
However, despite the challenges and sometimes unbelievable global circumstances, this has been a significant year for Spaceflight. In 2020, Spaceflight achieved key business milestones, including the completion of the Mitsui acquisition, and debuted innovative programs and services, such as the Sherpa-NG (next generation) program and the Book My Launch online portal, both of which will benefit customers and provide unmatched launch flexibility.
---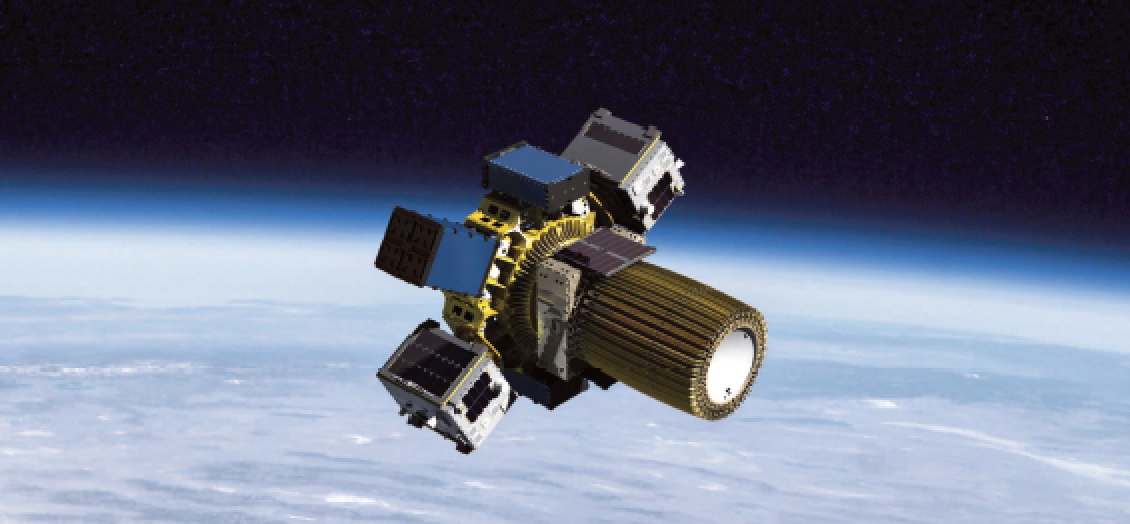 Artistic rendition of Spaceflight's Sherpa FX in space. Image is courtesy of the company.
---
Spaceflight Inc. Acquired by Mitsui
At the beginning of this year, Spaceflight Inc.'s parent company, Spaceflight Industries, signed a definitive share purchase agreement with Mitsui & Co., Ltd., in partnership with Yamasa Co., Ltd. to sell its satellite rideshare launch business. Following regulatory clearance in June of 2020, the acquisition of Spaceflight Inc. was finalized.
This acquisition presented an important opportunity for Spaceflight to further invest and expand our commercial and governmental rideshare launch services. The new autonomy and support from an established, global business provides our company with the independence and resources to focus on innovating and creating new service offerings that will improve our customers' launch experience.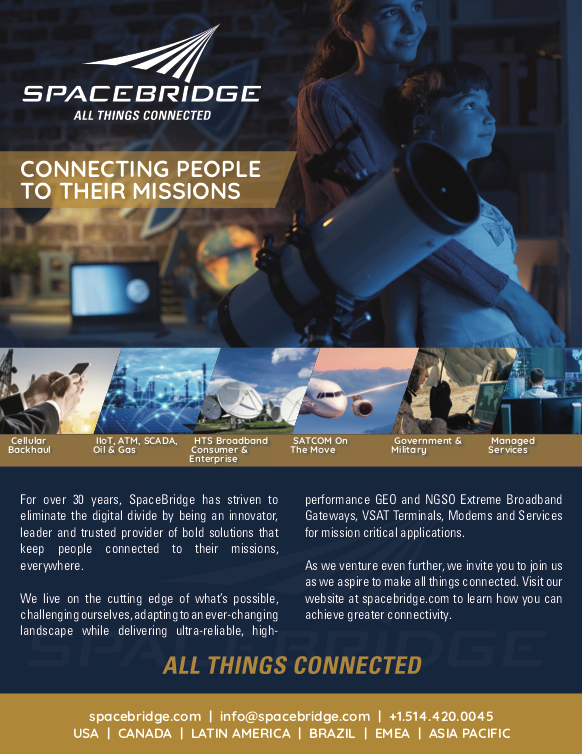 Spaceflight is dedicated to providing comprehensive launch services and providing smallsat companies with unmatched flexibility through its rideshare and mission management services.
The Debut of Sherpa-NG
A key initiative for Spaceflight in 2020 was the debut of our Sherpa-NG program. This is one of the many flexibility initiatives we launched and were able to direct our attention to following the acquisition.
In-space transportation is essential to getting spacecraft delivered to orbit exactly when and where they need to be. However, more often than not, an ideal launch might not exist for smallsat companies. We saw an opportunity to offer customers a truly unique and valuable launch service by creating an OTV program with a portfolio of vehicles.
Sherpa vehicles take advantage of low cost rideshare launch options available in the market and drop the cost per port even lower by integrating multiple spacecraft onto one port. The vehicle also provides unique benefits, including high-definition telemetry data to support the identification process, increased flexibility with the ability to easily move the entire OTV from one launch vehicle to another or remanifest individual satellites. Finally, it offers the ability to execute in-space transport to deliver customer spacecraft to an exact orbital destination.
To meet the various needs of smallsat companies, the Sherpa-NG program contains three different vehicles.
Sherpa-FX is capable of executing multiple deployments, providing independent and detailed deployment telemetry, and flexible interfaces to accommodate different separation systems, minimizing development timelines while maximizing flight and schedule reliability and mission assurance. This is scheduled to debut on a SpaceX rideshare mission no earlier than December 2020.
Sherpa-LTC features a high-thrust, high specific impulse (LSP) bi-propellant, green propulsion subsystem integrated seamlessly within the available space of the original free flyer. This propulsion technology from Benchmark Space Systems provides a low cost, rapid orbital transfer for many sizes of small spacecraft. This Sherpa is scheduled to fly the second half of 2021.
Sherpa-LTE will include a low thrust, long duration propulsion system from Apollo Fusion, improving radiation tolerance, with the capability to deliver customers to a GEO, Cislunar or Earth-escape orbits. This vehicle provides a low-cost alternative to purchasing full direct-inject launch vehicles. The Sherpa-LTE is targeted to fly mid-2021.
The Sherpa-NG program is poised to become a key element of our launch service offering by enabling increased flexibility, low-cost launch options and a variety of capabilities to support customers' mission needs.
Established Key Partnerships
Driven by our commitment to offer the most launch options to smallsat customers across the industry, we signed multi-launch agreements (MLA) with SpaceX and Firefly Aerospace.

The SpaceX agreement secures capacity for Spaceflight on SpaceX missions through 2021, providing launch schedule assurance to smallsat customers needing frequent, reliable, and cost-effective launches to Sun-synchronous orbit.
Additionally, we signed a MLA with our return customer, Hawkeye 360. Under the agreement, we will provide capacity, engineering, and mission management services to launch HawkEye 360's Cluster 4, 5, and 6 of its radio frequency mapping satellites.
Spaceflight also secured key partnerships with Benchmark Space Systems and Apollo Fusion Inc. to provide propulsion systems for the Sherpa-LTC and the Sherpa-LTE vehicles. These partners provide Spaceflight with reliable, trusted propulsion systems to deliver on-orbit transportation to customers.
New Customer Platforms Introduced
While the majority of Spaceflight's work is focused on the process of integration and launching satellites, we are always seeking opportunities to improve our customers' experience throughout the launch process. As such, we created several online initiatives to provide a seamless and simple customer launch process, including a reservation portal and a mission management platform.
Book My Launch allows customers to book a satellite launch completely online much like booking an airplane flight, while Mission Control provides customers with real-time status updates and milestone progress of their missions so they have easy access to information at every step of the launch campaign.
Leaning into 2021
Despite many schedule changes in 2020, Spaceflight executed five missions on four different launch vehicles in four different countries, taking nearly 50 smallsats to orbit. As the industry begins to see launch cadence pick up and a degree of normalcy return, we anticipate this year will be an even more active year for us, with several Sherpa launches.
While 2020 was unconventional and challenging in many ways, the accomplishments our team at Spaceflight achieved in 2020 will provide a strong foundation for the coming year and enable us to deliver unprecedented launch flexibility to smallsat customers.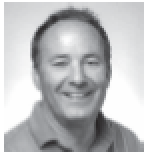 Author Curt Blake is the CEO and President of Spaceflight. He has more than 25 years of executive experience in high-growth technology industries. Under Curt's leadership, Spaceflight has successfully negotiated the launch of more than 300 satellites across more than 30 missions on behalf of its customers. In 2020, Spaceflight was acquired by Mitsui and introduced a wide array of flexible launch initiatives, including its Sherpa-NG (next-generation) program, new web portals to simplify the booking process and an identification program. Additionally, Curt led the company's efforts to secure a Multi-Launch Agreement with SpaceX, adding capacity and launch options to Spaceflight's already diverse launch portfolio.
---