Christopher Richins is Founder and CEO of RBC Signals, a provider of global satellite communication "infrastructure as a service." Richins began his career as an RF Communications Engineer at Boeing Sea Launch, where he supported multiple launch campaigns from the ship-based equatorial launch site.
After business school, he completed an internship with SpaceX before joining Bain & Company as a management consultant. Post Bain, Richins held management roles at Arkyd Astronautics (Planetary Resources), Space Angels Network, Expedia, and Applause, Richins earned an MBA from the Darden Graduate School of Business at the University of Virginia as a Jefferson Fellow, as well as a master's degree in Astronautics from the University of Southern California.
Good day, Mr. Richins. What services and products does your company provide to the commercial market segments and why are they important to these users?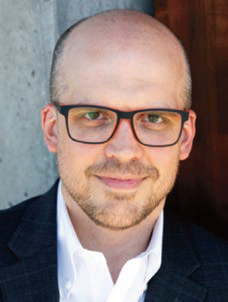 Christopher Richins (CR)
RBC Signals is a leading provider of real-time space communication technologies and services to both commercial and government spacecraft operators and to the end users of that data. Our platform is an improved model for delivery and processing of data from spacecraft. Our robust offerings include both dedicated and multi-mission antennas, as well as coverage for LEO, GEO, lunar and deep space missions.
The company supports VHF, UHF, S, C, X, Ku and Ka-bands and offer optical communication capabilities. Our services are flexible, cost effective and reliable so that operators can depend on communication capabilities that deliver mission success.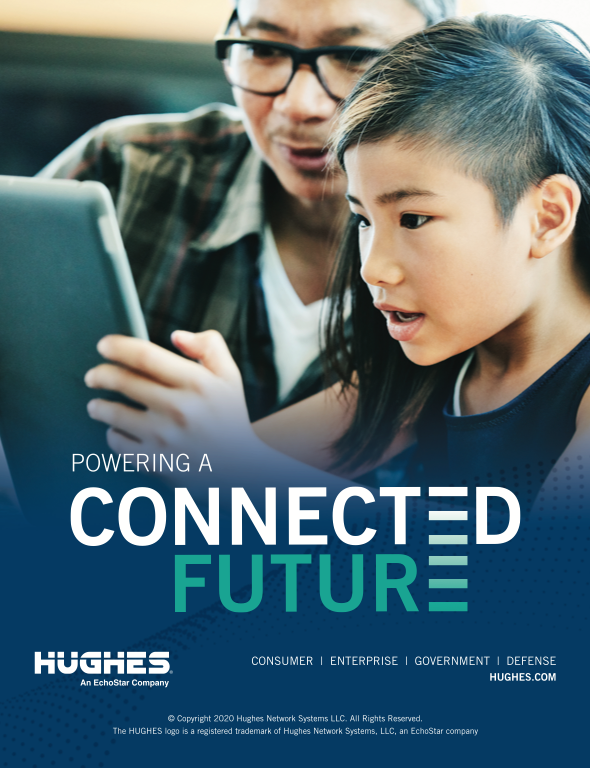 What do you believe are the most significant challenges that need to be addressed within the commercial SATCOM environs?
CR
In regard to our specific sector of the marketplace, we are finding that many satellite operators, specifically those overseeing large constellations, are struggling with the cost and complexity of managing a global ground station network. Sourcing sites with sufficient broadband and power infrastructure, dealing with licensing issues, and keeping costs down are just some of the challenges. Moving toward a shared infrastructure model similar to what is done with cell phone towers can help address many of these challenges.
Additionally, as mega constellations (as well as other spacecraft) become operational, they generate a monumental volume of data.
This is a challenge for our sector as we work toward ways to effectively store and process this data securely, and to do it in a cost-efficient manner. One core solution growing in adoption is "intelligent edge" computing, a newer model which provides distributed processing and storage at the ground station itself. Not only is this method effective, but it can dramatically reduce latency and the costs associated with the transport of large volumes of data, which can be quite prohibitive.
Why should a company consider the RBC Signals ground station network as opposed to such services offered by other firms?
CR
Flexibility, coverage and cost effectiveness. The RBC Signals global network spans over 70 antennas in over 50 strategic locations across the globe. Our network now offers the most comprehensive coverage available in the world. By design, RBC Signals is able to accommodate the varied space communication needs of both commercial and government operators. However, while we offer a wide scope of services, we are easy to work with and provide custom solutions to many valued customers. Our goal ultimately is to make life easier for satellite operators and we are constantly looking at new innovations and improvements to ensure that high level of service.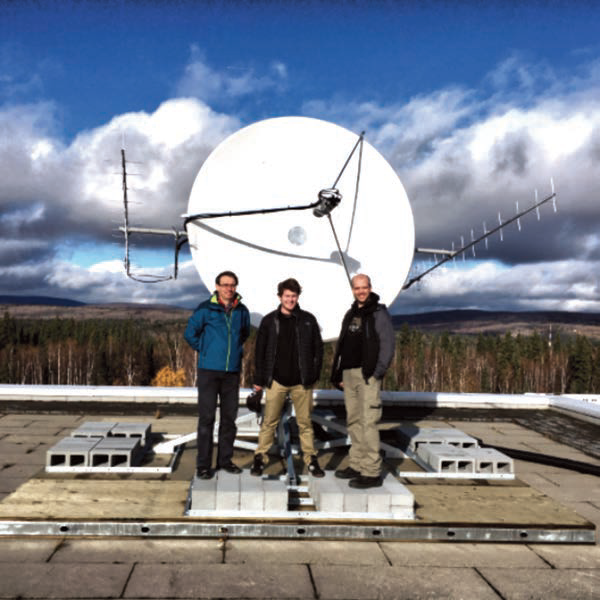 The install team for RBC Signals. Photo is courtesy of the company.
What may we expect RBC Signals to reveal over the next few months?
CR
We entered 2020 extremely optimistic about the opportunities and our competitive position in the space communications sector. Expect RBC Signals to reveal some exciting partnerships and customer wins in the coming months. Our network will also continue to grow and expand in new ways in 2020. We are working towards completion of our Series A to help fuel growth. Finally, keep watch for an announcement about new service offerings that push innovation forward in the space communications sector.
What do you believe are some of the greatest opportunities in commercial SATCOM in the near term?
CR
Ground systems have experienced very little innovation over the past decades, but that is now changing. With humanity's insatiable need for space-based data, the communication and data management systems supporting this data from space are undergoing an important transformation. Notably, the fusion of ground stations and cloud computing is changing the game altogether.
With today's spacecraft delivering an exponentially larger volume of data to the ground than ever before, efficiency needs to occur in the reception, storage, processing and transportation of data on the ground, as these components of a mission are now where the majority of the lifetime mission costs lie. These costs are what drives the intersection of the ground segment and the cloud. Cloud computing infrastructure is now being integrated into the heart of the ground station to handle edge computing for satellite operators. With this model, as soon as the data hits the ground, predictive analytics, Ml/AI and other key applications can run on top of the fresh data.
By placing on-premise cloud infrastructure such as Microsoft Azure Stack or AWS Outposts within the ground station, a computing environment consistent with cloud technology stacks can be made available to software developers. Ultimately, this emerging solution creates better products and services for the end user.
---