TriSept's launch integration services director Jason Armstrong met with a broad mix of UK-based tech firms this month on the Harwell Space Campus, confident he and CEO Robert Spicer had found the right fit in the firm's endeavor to help grow the UK space initiative. A leading US launch integration firm, TriSept is on the verge of initiating operations at the high tech incubator in the heart of the UK space market near Oxford.
"There are at least 100 companies here on the Harwell campus collaborating on initiatives being driven by the UK government and UK space agency," noted Armstrong, on his way to a meeting with TriSept's new partner Satellite Applications Catapult. "It's a full blown UK directive that's being well embraced by the global space industry and companies like TriSept that are here to help make space production and launch from the UK more accessible."
---

---
Launching a Fulltime Presence in the UK
TriSept and SA Catapult have put the finishing touches on their comprehensive teaming agreement, signed in December, and on co-use facility space where TriSept plans to grow a diverse UK-based team, perform offline integration activities, and build collaborative synergies with personnel at Harwell and space industry companies across the region.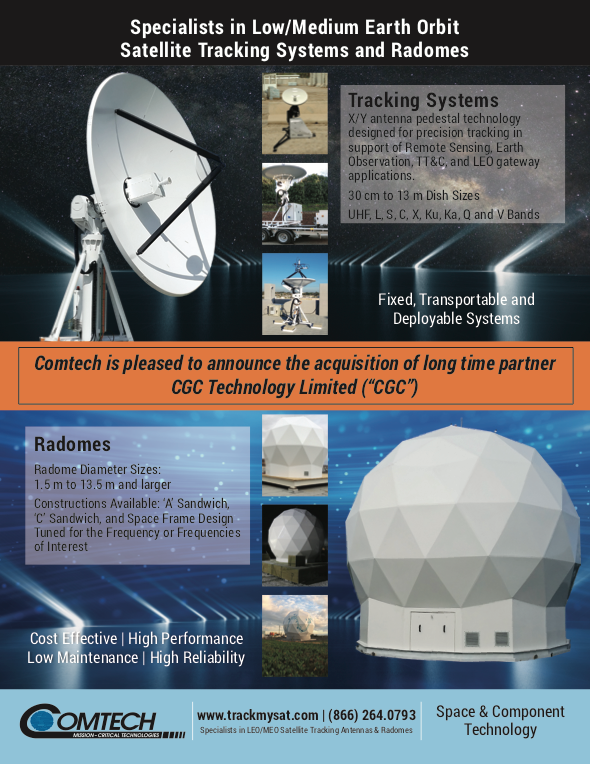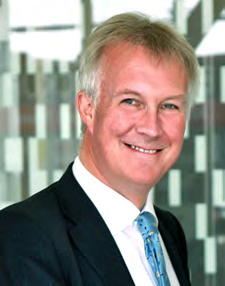 Catapult's Stuart
Martin
"TriSept's decades of launch integration and brokerage experience combined with our rapid-prototyping, manufacturing and testing facilities will bring unparalleled benefits to the burgeoning UK space market," explained Stuart Martin, CEO of the Satellite Applications Catapult. "This collaborative partnership between Catapult and TriSept is a significant milestone in our overall mission to stimulate innovation and economic growth across the UK space industry and beyond."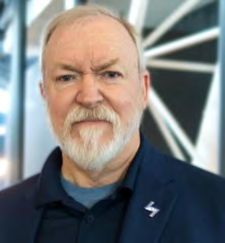 TriSept's Rob Spicer
"The UK is embracing the new space market much like the US did a dozen years ago. TriSept has been at the heart of that US growth and innovation, playing a lead role in shaping the very rideshare and small satellite missions we support today with the most experienced launch integration team in this new era of space access," said Rob Spicer, TriSept Founder and CEO. "Our presence on the Harwell Space Campus has us extremely well positioned to contribute to the local engineering community in support of exciting new missions in the UK."
The collaborative alliance between SA Catapult and TriSept will leverage complementary strengths and capabilities. TriSept's deep launch integration, planning, engineering and brokerage competencies will pair effectively with Catapult's engineering expertise and growing test, clean room and logistics coordination facilities at Harwell. Together, the two firms expect to build a mission manifest for new vertical and horizontal launch sites in England and Scotland.
Lighting up the Launchpad in Scotland
Before opening up shop at Harwell and hiring its first UK-based employee, TriSept has inked a deal to secure a dedicated rideshare mission aboard the Orbex Prime launch vehicle. TriSept will build out the manifest and lead the integration of a multi payload mission consisting of cubesats and microsatellites aboard what is projected to be Orbex's fourth launch of its Prime launch vehicle in the fall of 2022.
"This exciting mission with TriSept, our first US customer entering the European market, will be a major milestone for the Orbex Prime launcher," said Chris Larmour, Orbex CEO. "By bringing together Europe's leading private launch services company and the launch integration and management leadership and expertise of TriSept, this is surely a mission to watch as the UK's first spaceport emerges onto the global stage."
TriSept has been enabling a broad range of US government and commercial missions to light up launch pads across the globe for much of its 26 years in the business. The small firm of about 55 people based in Chantilly, Virginia, has big launch integration talent, playing a key role in the launch of more than 200 satellites on 70 different missions aboard 20 launch vehicles from 13 launch sites. Those numbers will only grow as new spaceports open from Virginia and Mississippi to Scotland.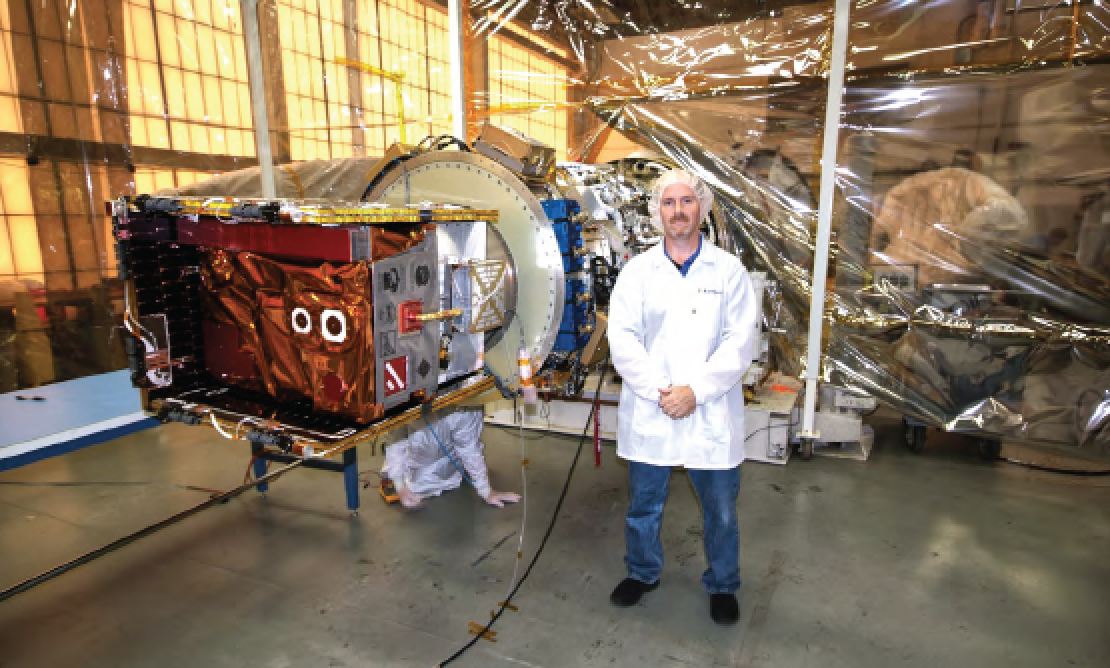 Jason Armstrong, TriSept's director of launch integration services, has engaged with a broad mix of UK tech firms on the Harwell Space Campus outside Oxford to help drive growth of the UK space market.
"As we do begin to light up the launch pad, it is extremely advantageous to have TriSept by our side; our first US customer and the first mission accumulator and broker we've collaborated with on a launch," noted Jan Skolmli, chief commercial officer for Orbex. "Orbex will undoubtedly have access to a broad range of end customers we wouldn't have served without our partnership with TriSept."
"TriSept is one of only a few companies worldwide that can say we have experience being involved in the first missions from a launch site, first flights on a launch vehicle or first time ridesharing with a new launch provider. Those are key accomplishments and experiences that we bring to the table as a new service provider in the UK," explained Armstrong.
On the heels of being selected to provide launch integration and management support of NASA's CubeSat missions through 2025 and a series of important government and commercial missions that are fast approaching, 2020 is shaping up to be a successful year for the TriSept team. TriSept's scheduled launches this year include the DRAGRACER orbital debris solution mission, and the integrations of the NASA ANDESITE CubeSat mission on a Rocket Lab Electron and the NASA VCLS ELaNa 20 mission on Virgin Orbit's Launcher 1.
TriSept enters 2020 like it does most new years – with a mindset open to new opportunities in space and beyond.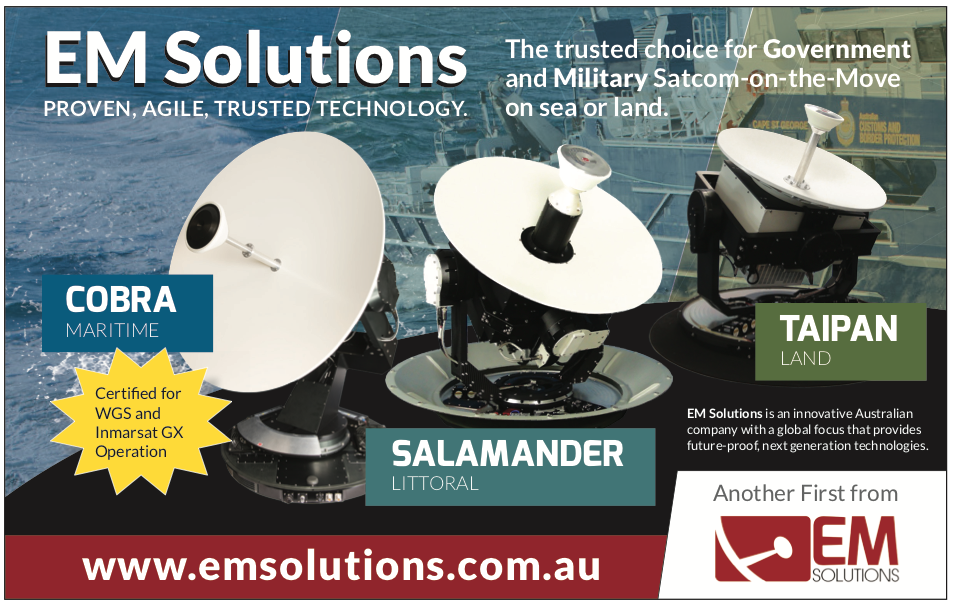 Exploring Beyond Space
Not every company on the Harwell Campus is focused on accelerating access to space. Some are testing new equipment, new ideas, new research and newfound boundaries in markets ranging from health and medical to energy. Onsite activities are focused on breakthroughs such as new solar power developments and new-age battery designs and innovations.
"A lot of the programmatic approaches and engineering processes we use in the space environment match up perfectly with the processes heavily relied on by these innovators in health and energy. There's so much synergy there," Armstrong said. "So, while TriSept's expertise makes us an extremely attractive partner in space in the UK, on the flipside we're thinking way out of the box and identifying new opportunities that come with expanding into a new market - including contributions beyond space."
TriSept is embarking on new territory as it brings launch integration expertise and proven processes to the UK space market. When it comes to sharing those highly successful procedures with companies dedicated to making a difference in markets beyond space, TriSept is ready to contribute to possible game-changing partnerships.
"If we can learn from brainstorming and aligning with companies in completely different fields, TriSept can ultimately bring better solutions, processes, and ideas to space. That's what it's all about," Spicer explained. "We're entering the UK space market with our eyes and ears wide open – ready to contribute our launch integration expertise and willing to explore new opportunities that help us elevate our game to a whole new level."
Paul Sims is an award-winning strategic communications professional and journalist covering the space, satellite, and connectivity markets. For more information, contact Paul Sims at paul@simscomm.com or his infosite at www.simscomm.com.
---