Intelsat orders a second Orbital ATK Mission Extension Vehicle (MEV)
Orbital ATK has been awarded a contract for a second Mission Extension Vehicle (MEV-2).

The vehicle was ordered by Intelsat S.A. to provide life extension services for an Intelsat satellite.
Orbital ATK is now producing MEV-1, the industry's first commercial in-space satellite servicing system, for Intelsat with launch scheduled for late 2018.
Under this new agreement, Orbital ATK will manufacture, test and launch MEV-2 and begin mission extension services in mid-2020.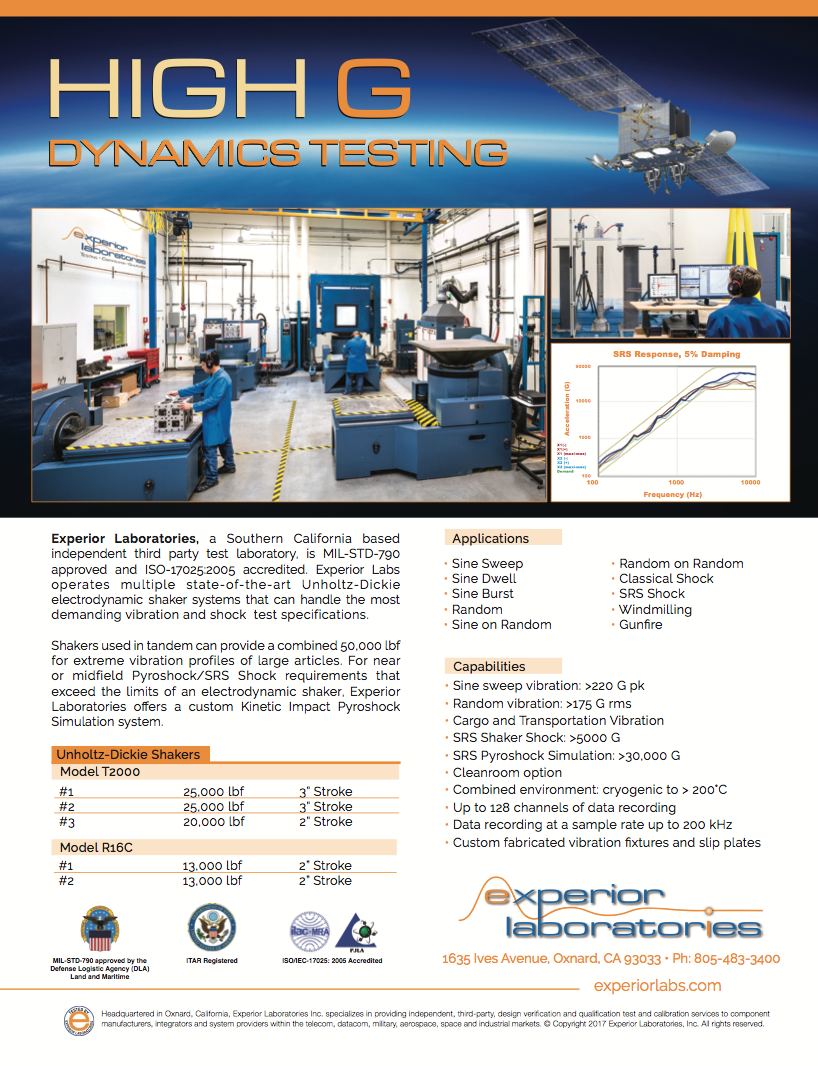 The production of the second MEV is part of Orbital ATK's longer-range plan to establish a fleet of in-orbit servicing vehicles that can address diverse space logistics needs including repair, assembly, refueling and in-space transportation.
Through its Space Logistics subsidiary, Orbital ATK will introduce in-orbit commercial satellite servicing with MEV-1 late this year.
The MEV is based on the company's GEOStar™ spacecraft platform and controlled by the company's satellite operations team.
The MEV uses a reliable, low-risk docking system that attaches to existing features on a customer's satellite, and provides life-extending services by taking over the orbit maintenance and attitude control functions of the client's spacecraft.
Each MEV vehicle has a 15 year design life with the ability to perform numerous dockings and repositionings during its life span.
The work performed on MEV-2 will span multiple locations across the company. Orbital ATK's spacecraft components division will be responsible for manufacturing the structures, propellant tanks and solar arrays at the company's locations in San Diego and Goleta, California.
The Rendezvous, Proximity Operations and Docking (RPOD) laboratory, located at the company's headquarters in Dulles, Virginia, will test the sensors, actuators and control algorithms that allow the MEV to approach and dock with the client spacecraft.
Orbital ATK plans to expand its satellite servicing capabilities to address additional on orbit needs of their customers.
The company is investing significant internal capital and, through a NASA Space Act Agreement, working with U.S. government agencies to develop and implement new capabilities for the MEV fleet.
These include next-generation life extension and repair vehicles, in-orbit assembly of large space structures and cargo delivery and related services to deep space gateways, such as in lunar orbit.
Ken Lee, Intelsat's SVP, Space Systems, offered that Intelsat was an early proponent of the potential for mission extension technology. In-orbit life extension, such as that provided by the company's two contracts with Orbital ATK, provides additional flexibility to Orbital ATK's fleet management, allowing the firm to direct capital to new satellites while continuing to generate economic value from satellites on orbit.
Tom Wilson, President of Orbital ATK's Space Logistics, LLC subsidiary, added that work on MEV-1 is progressing rapidly toward a late 2018 launch, with system-level testing starting this spring. With the launch of MEV-2, Orbital ATK will continue to pioneer in-space satellite servicing for commercial operators. Intelsat's commitment to a second MEV demonstrates the market demand for servicing vehicles as well as customer confidence in this product.
www.orbitalatk.com
---
New Aitech Remote I/O Unit Available...
Aitech Defense Systems Inc. has developed a new method of providing high performance, application-specific remote I/O management through the use of expansion modules, or "slices," in the new rugged, space-qualified Ai-RIO.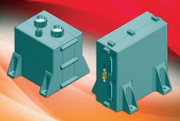 Through unit's modular, small form-factor (SFF) structure, the remote I/O interface unit (RIU) is a system-of-systems that provides a new level of scalable intelligence that meets specific user requirements and adapts to evolving application needs.
• Scalable intelligence through highly integrated module 'slices' that add functionality as needed
• Dual-core P1020 Power PC and rad-tolerant FPGAs for powerful performance in space and defense applications
• Expandable with up to eight inter-networked units in compact form factor
• Different I/O configurations enable flexible design
• 3.75 lbs with extremely low power dissipation of 12 W typical
The Ai-RIO is an extremely high density, low power rugged sub-system that provides exceptional, user-specific functionality. This compact unit occupies very little space in a variety of aerospace, defense and military applications and is ideally suited for vehicle platform flight control, attitude and navigation controls, servo-valve and thrust vector control (TVC), robotic motor control, video and image processing and storage, data telemetry, platform stabilization, communications and telematics, high speed data recorders, booster and launch propulsion and thruster control, remote sensor and effector monitoring and much more.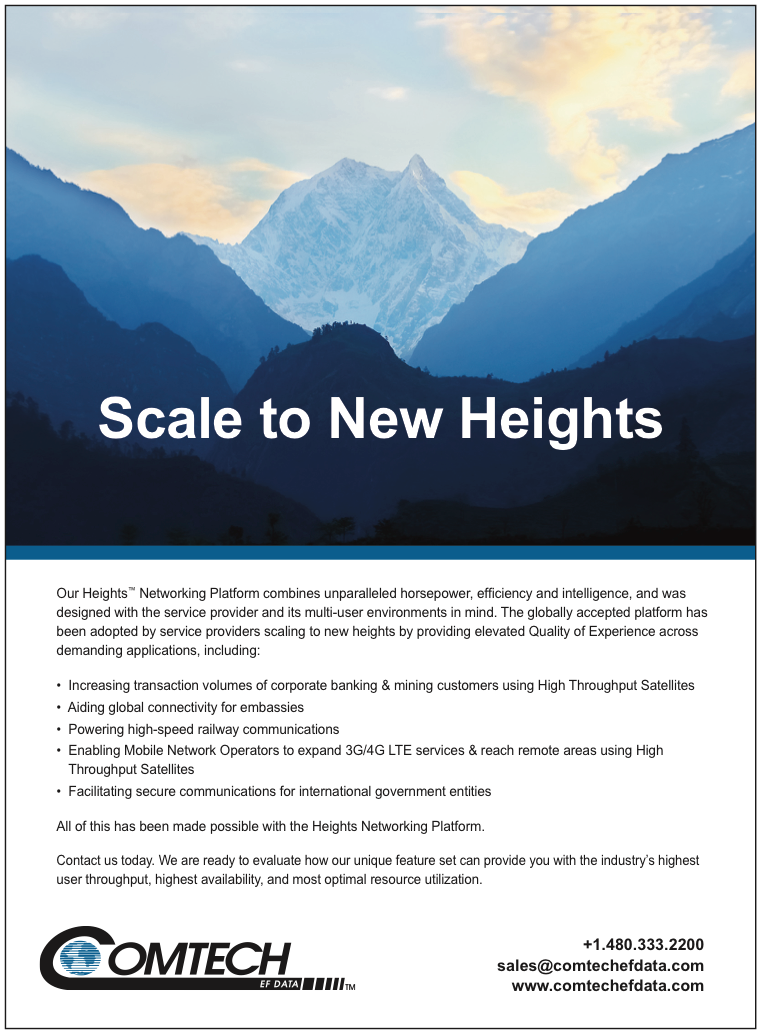 The Ai-RIO is easy expandable, with up to eight units networked together, for unprecedented functionality in a compact space. Added capabilities include I/O, power switching, mass/SD FLASH memory and other functionalities.
Offering one of the widest ranges of I/O available in a SFF platform, the remote I/O sub-system includes a Gb Ethernet port with precision time sync IEEE-1588 support, ten RS-422 ports (eight of which are RS-422/485), an additional eight LVDS or RS-422/485 UARTS as well as four SpaceWire ports with LVDS I/O, two CANbus ports and sixteen GPIO in two blocks of eight.
Using Aitech's RIO-NET client/server software as well as additional memory and I/O arrays, the new unit can serve as a standalone command and data handling (C&DH) platform or networked remote command/response I/O unit.
Meets High Performance Demands of Rugged Applications
The compact, rugged Ai-RIO features a powerful radiation-qualified, dual-core PowerPC processor with two rad-tolerant FPGAs. All internal electronics are conduction-cooled and mechanically fixed and housed within a sealed, EMI/EMC Faraday cage for maximum thermal transfer.
The housing is constructed of 6061/T6 flight grade aluminum and is based on a common 5.5" x 5.5" x 1.2" small form factor. The expansion modules can be single- or double width, incorporating one or two PWBs, respectively, measuring between 1" and 2", depending on connector width and type and module/"slice" board count.
External connectors can be either micro D-Subs for space applications or standard micro MIL-DTL-38999 circular military connectors for use in defense environments. The base unit configuration weight of an Ai-RIO is only 3.75 lbs with a power dissipation of less than 12 W.
Additional System Support
Each of the two e500 cores within the processor are monitored by its own watchdog timer that generates an internal CPU interrupt after the first expiration period or a hardware reset after a second timeout. A third external watchdog timer is located in the rad-tolerant FPGA that, when enabled, resets the entire subsystem after the first expiration period of the internal timers.
The Ai-RIO features onboard temperature sensors as well as A/D voltage and current monitoring with built-in test (BIT) for high reliability. The unit has been tested and characterized directly by Aitech for radiation effects over 25 krads (Si) TID at varied flux rates. The P1020 processor is immune to latch up, with other components meeting the heavy ion Linear Energy Transfer threshold (LETth) of at least 37 MeV-cm2/mg.
rugged.com/ai-rio-remote-io-subsystem
---
New SSPI report from their Making Leaders series
The Space & Satellite Professionals International (SSPI) has released a new report, How to Bring New Hires on Board: From Promise to Purpose.
In this nine page report, written for anyone who manages talent for a living, SSPI distills lessons from some of the smartest and most experienced people in talent management about what every company, large and small, can do to maximize the chance for a new hire to become a permanent contributor, a high performer and even a leader of the pack.
The report is the most recent release from SSPI's Making Leaders series, which features webinars and reports that offer guidance on managing people, from recruiting and engaging new hires to managing talent for results. Previous releases in the series include in-depth reports such as Launch Failure: Can We Attract and Retain the Talent That Powers Innovation? and webinars such as Hire Potential or Hire Experience? How to Balance Short-Term and Long-Term Gains.
Employee Benefit News reported last year that it costs 33 percent of a worker's annual salary to hire a replacement if that worker leaves noted SSPI executive director, Robert Bell. He added that their study also concluded that 75 percent of the causes of employee turnover are preventable. SSPI's new report focuses on what every company can do in the first crucial days of an employee's tenure to make sure you can keep the talent that will power your company's success.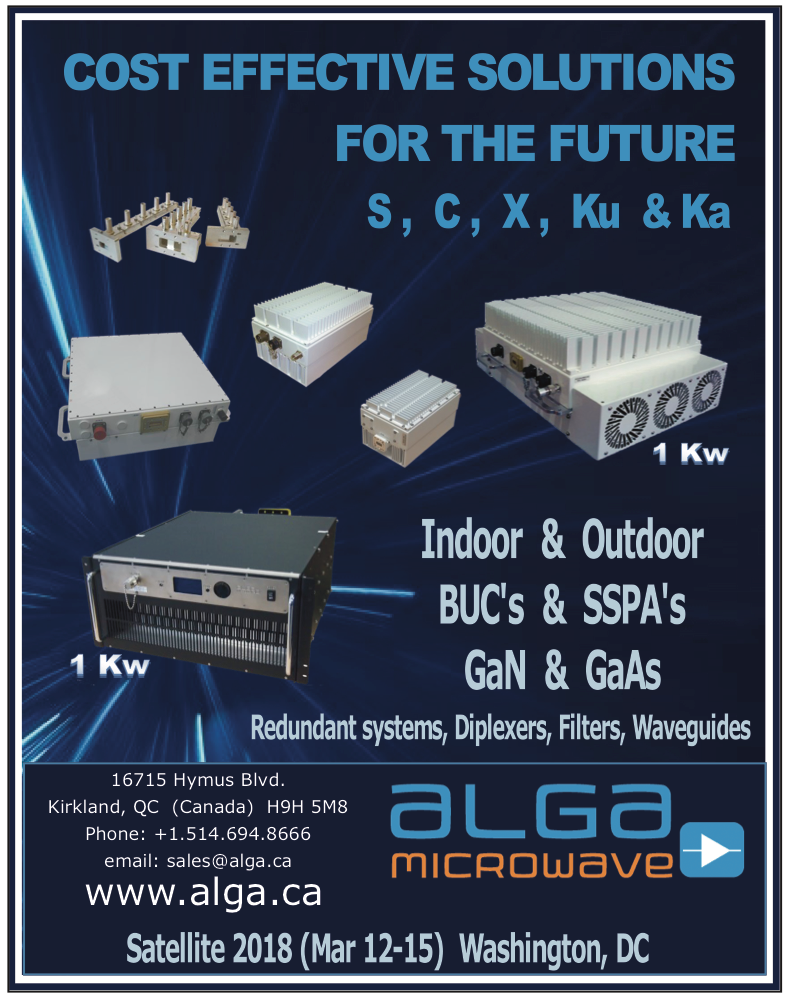 Founded in 1983, Space & Satellite Professionals International () is on a mission to make the space and satellite industry one of the world's best at attracting and engaging the talent that powers innovation. With more than 3,700 members in 40 nations, it is the largest space and satellite industry association in the world.
www.sspi.org
---
BIS Research tackles the smallsat market, 2017 to 2021, in new report
According to a market intelligence report by BIS Research titled "Global Small Satellites Market, Analysis & Forecast, 2017-2021", the global market is expected to reach $10.10 billion by 2021, growing at a CAGR of 31.9 percent during the forecast period, 2017 to 2021.
In the recent years, small satellites (smallsats) have gained traction owing to the significant mass reduction in the subsystems and components along with higher cost-efficiency. The interest in smallsats has increased significantly during the last few years.
Over the past decade, nearly $2.5 billion has been invested in small satellites, of which half of the amount was generated in the last two to three years.
The evolution of smallsats has considerably reduced the cost of space mission for end users, such as academic and commercial, which do not require high-end satellite capabilities. This cost reduction is due to the alterations in the construction process, which is essentially an amalgamation of traditional components with technological innovations.
The space industry is undergoing a transformational evolution, thus making space industry accessible and affordable for small businesses and everyday individuals as the potential participants. The benefits of using smallsats over the conventional ones are also responsible for the emergence of multiple space industry segments.
The smallsats market has witnessed a high growth rate owing to the advancements in satellite miniaturization, increasing capability of electronic technology, ascending demand for small satellite constellations, and an increase in the deployment of smallsats for commercial end users.
Recent innovations in satellite equipment and services enable the small satellite technology to reach a wider segment of consumers in the industry. However, developing safe, low-cost, and small payload satellite to launch beyond LEO, clean-up and removal of space debris, act as the major challenges for the market.
Companies are developing emerging technologies such as 3D printed electronic components, on-board internet system, and electronic propulsion system, among others, which are expected to increase the competition in the near future as well as facilitate the utilization of smallsats as the primary satellite for space missions.
Furthermore, the satellite market is replete with technological developments in satellite subsystems, such as propulsion system, on-board computer, payloads, power system, and structure, among others, to facilitate a significant reduction in size and mass of satellites.
Increasing market penetration of smallsats into disaster management — an emerging small satellite application, nations developing their own Global Navigation Satellite System (GNSS), advancements in small satellite structure, and rise in the requirement of low cost launching sites for small launch vehicles are the major factors which are expected to create lucrative opportunities for the market in the next five years.
Currently, the satellite industry is witnessing a rapid growth in the number of constellations consisting of hundreds of smallsats that will be used for applications such as Earth observation (EO) and telecommunications.
With a drastic rise in the use of smallsats, various end users, including academic, commercial, government, defense, and non-profit organization, are investing in the market to generate greater revenues. Furthermore, government is the biggest end-user of the market, utilizing and availing benefits of smallsats.
According to Ayushi Bajpai, analyst at BIS Research, "From growth prospect, Asia-Pacific is expected to witness a higher growth rate of 32.9% in the market, owing to heavy investment by the companies in the emerging nations of this region, such as China and India. Furthermore, the demand for smallsats in the region is mainly driven by the dynamic approaches of the key players in the region towards risk management, such as natural catastrophes, cyber risk, natural resource management, and crop management."
For additional information regarding this report, please access
bisresearch.com/industry-report/global-small-satellites-market-2021.html
---
Intelsat brings Galaxy-30 Satellite contract to Orbital ATK for Build
Orbital ATK has been awarded a contract by Intelsat to build the Galaxy 30 communications satellite — the satellite will be based on Orbital ATK's highly successful GEOStar-2™ satellite platform.
Galaxy 30 will be designed, built and tested at Orbital ATK's state-of-the-art satellite manufacturing facility in Dulles, Virginia, and will primarily serve video markets in North America. The satellite is scheduled to launch in early 2020.
Galaxy 30 will be the 41st commercial spacecraft built by Orbital ATK for customers around the world.
With the company's flight-proven GEOStar-2 spacecraft platform, Orbital ATK is the world's leading supplier of 1.5 - 5.5 kilowatt commercial geosynchronous (GEO) communications satellites used to provide DTH TV broadcasting, cable program distribution, business data network capacity, regional mobile communications and similar services.
The company has also manufactured three spacecraft on the new GEOStar-3 satellite platform, which provides as much as 8.0 kilowatt of payload power and can accommodate virtually all types of commercial communications payloads.
According to Amer Khouri, VP of the Commercial Satellite Business at Orbital ATK, the company is proud to continue their legacy of producing high quality satellites for valuable customer, Intelsat. This long-lasting relationship with Intelsat demonstrates Orbital ATK's ability to provide satellites that meet and exceed the expectations of customers.
Ken Lee, Intelsat's SVP Space Systems, noted that Galaxy 30 will be the 11th satellite Orbital ATK has built for Intelsat, and represents the first satellite in the Galaxy fleet replacement program. Galaxy 30 demonstrates Intelsat's commitment to the Galaxy cable distribution neighborhood, which has an unmatched penetration of headbands in the U.S. and will support traditional broadcast applications, such as UHD distribution, while at the same time being capable of supporting new network solutions for applications such as OTT video and other distribution requirements.
Lee added that in addition to the satellite's C-band payload, Galaxy 30 includes Ku- and Ka-band payloads to support broadband applications. The GEOStar-2 design has the capabilities that will allow the company to advance our network architecture while still providing incomparable economics for our customers.
www.orbitalatk.com
www.intelsat.com
---
Space Launch Services market estimated by ASDReports to reach $27.18 billion
A new research report, now available from ASDReports, is entitled "Space Launch Services Market by Service Type (Pre-Launch, Post-Launch), Payload (Satellite, Human Spacecraft, Cargo, Testing Probes, Stratollite), End User, Orbit, Launch Vehicle Size, Launch Platform, and Region - Global Forecast to 2025."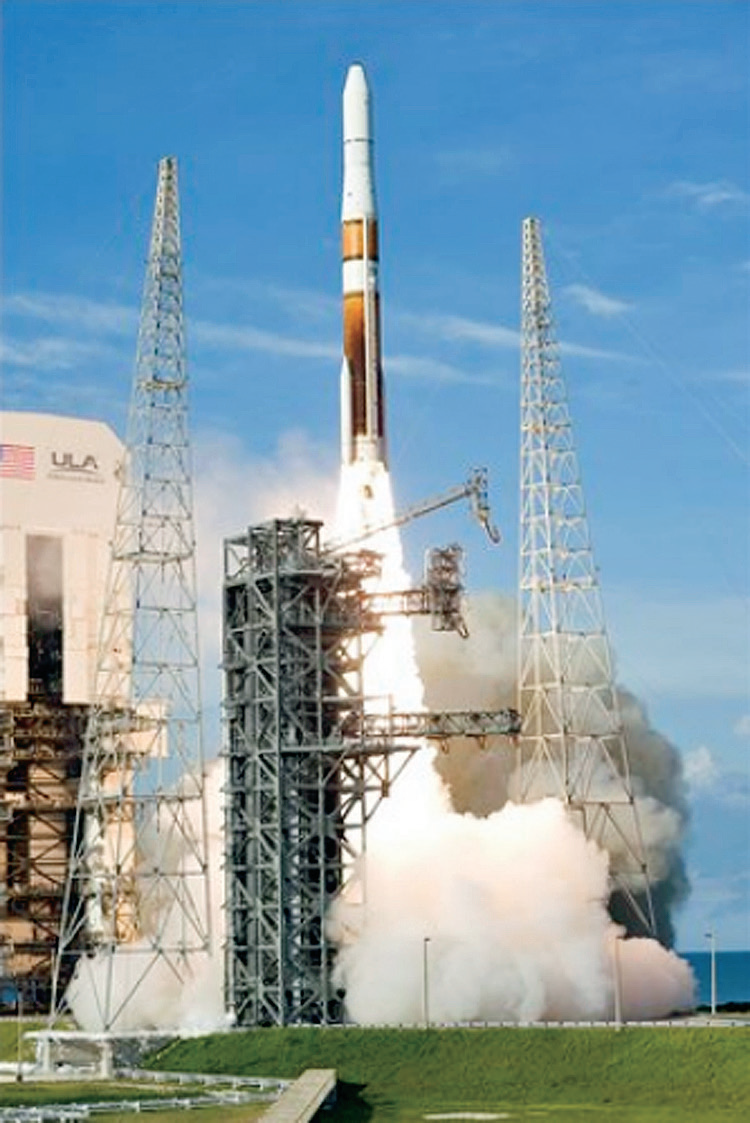 The space launch services market is estimated to be USD 8.88 billion in 2017 and is projected to reach USD 27.18 billion by 2025, at a CAGR of 15.01 percent during the forecast period.
The increase in demand for small satellites (smallsats), rise in space exploration activities, and technological advancements to develop low-cost launch vehicles are key factors driving the growth of the space launch services market.
Based on service type, the pre-launch segment is expected to lead the space launch services market from 2017 to 2025.
The growth of the pre-launch services segment can be attributed to an increase in the number of launch service providers and reduction in the price of launch and integration services that include flight hardware support and mission management.
In addition, technological advances in space systems have led to expanding the capabilities of payloads, thereby contributing to the growth of the pre-launch services segment of this market.
Based on payload, the satellite segment of the space launch services market is expected to grow at the highest CAGR from 2017 to 2025.
The increased demand for Earth observation (EO) and communication satellites has led to the growth of the satellite segment.
These satellites are intended for monitoring the Earth's surface to obtain valuable information for mapping, mineral exploration, land-use planning, and resource management, among other activities.
Based on launch vehicle size, the small lift launch vehicles segment is projected to lead the space launch services market from 2017 to 2025.
The increasing deployment of small satellites for commercial and military applications and rising investments for the development of small launch vehicles are factors contributing to the growth of the small lift launch vehicles segment of the space launch services market.
North America is estimated to lead the space launch services market in 2017. The increasing demand for launch services for satellites, human spacecraft, and space probes is projected to drive the growth of the space launch services market in North America.
In addition, increased investments in space probe missions are further contributing to the growth of the space launch services market in this region.
Antrix Corporation (India), Arianespace (France), Boeing (US), China Great Wall Industry Corporation (China), EUROCKOT (Germany), ILS International (US), Lockheed Martin (US), Mitsubishi Heavy Industries (Japan), Orbital ATK (US), Space Exploration Technologies (US), Space International Services (Russia), Spaceflight (US), Starsem (France) and United Launch Alliance (US) are key players operating in the space launch services market.
Download information regarding this informative report at
www.asdreports.com/market-research-report-436017/space-launch-services-market-global-forecast?utm_source=ASDNews&utm_medium=affiliate&utm_campaign=ASDNews_PRS&utm_content=title_tekstlink
---
Israeli smallsats will be the first to fly in formation later this year
A group of three smallsats developed by scientists from Haifa's Technion-Israel Institute of Technology will be the first autonomous spacecraft in the world to be flown in formation.
The project, developed with the support of the Adelis-Samson Foundation and the Israeli Space Agency (ISA) in the Science and Technology Ministry, will be launched on the Indian launcher PSLV at the end of 2018 by the Dutch company Innovative Solutions In Space, which specializes in launching nanosatellites.
The project has been developed by a team of researchers headed by Professor Pini Gurfil, head of the Asher Institute for Space Research and a member of the aerospace engineering faculty at the Technion. The project is designed to prove that a combination of satellites can hold together in a controlled formation for a year some 600 kilometers above Earth. A successful small model of the smallsats also exist at the Technion.
"Israeli technology is breaking boundaries and proving its innovation again and again," commented Science and Technology Minister Ofir Akuni. "We are proud to be part of this flagship project, which is a significant contribution to the advancement of space in Israel and to the training of students in the field."
The satellites will be used to receive signals from Earth and calculate the location of the source of the broadcast for rescue, detection, remote sensing and environmental monitoring. Each of the smallsats is 10 cm. x 20 cm. x 30 cm. — about the size of a shoebox — and weighs about eight kg. They will be equipped with measuring devices, antennas, computer and control systems and navigation devices.
The software and algorithms that will control the flight were developed in a laboratory for distributed space systems at the Technion.
"Miniaturization in the field of satellites, together with advanced Israeli technology, allows us to take Israel an important step forward with mini-satellites," said Gurfil. "The degree of innovation of nanosatellites can be compared to switching from a PC to a mobile phone, which offers far more capabilities than its predecessors."
"The field of nanosciences has been increasing significantly in recent years and the number of launches doubles every year," added ISA director Avi Blasberger. "The development and launch costs of such satellites, capable of filling a variety of uses, are significantly lower than those of conventional satellites... In the near future, networks are expected to include thousands of nano-satellites that will cover the Earth and enable high-speed Internet communications at a significantly lower cost than today."
The unique features of the satellites are all locally produced. Rafael's krypton gas-based propulsion system will be the first of its kind in the world to fly a tiny satellite.
The digital receiver was developed by Elta and the guidance control system was developed at the Israel Aircraft Industries' Mabat plant in cooperation with the Technion researchers.
In addition to the propulsion system, the satellites will accumulate energy through solar panels that will be spread out alongside each satellite and serve as wings that will be able to control the flight of the nano-satellites' structures without the use of fuel through air resistance in the atmosphere.
Each of the satellites will have a digital signal receiver, one of the most complex receivers ever designed in a nanoscale. The satellite information-processing system and the algorithms that will maintain the formation will be the first of their kind in the world and support the autonomous operation of several satellites together.
The communication and navigation systems will include two GPS receivers, through which the three nano-satellites will communicate with one another and with the ground station — a significant challenge that has been solved in the current project. A dedicated frequency will be used to transfer information to the Earth in broadband.
"If we can prove in an experiment in space that the flight of satellites in formation is possible," Gurfil concluded, "it will be a significant boost to the development of small satellites and technologies related to minimizing electronic components, efficient space processing and space propulsion systems."
Article sourced from The Jerusalem Post, authored by Judy Siegel-Itzkovich.
---