This is the year of next-generation connectivity, as Isotropic Systems is on track to accelerate the development and roll-out of its transformational multi-beam antenna. The firm's unique technology is set to unleash the full potential of new high-powered constellations and satellites coming online in early 2022, beginning with SES' O3b mPOWER MEO system.
---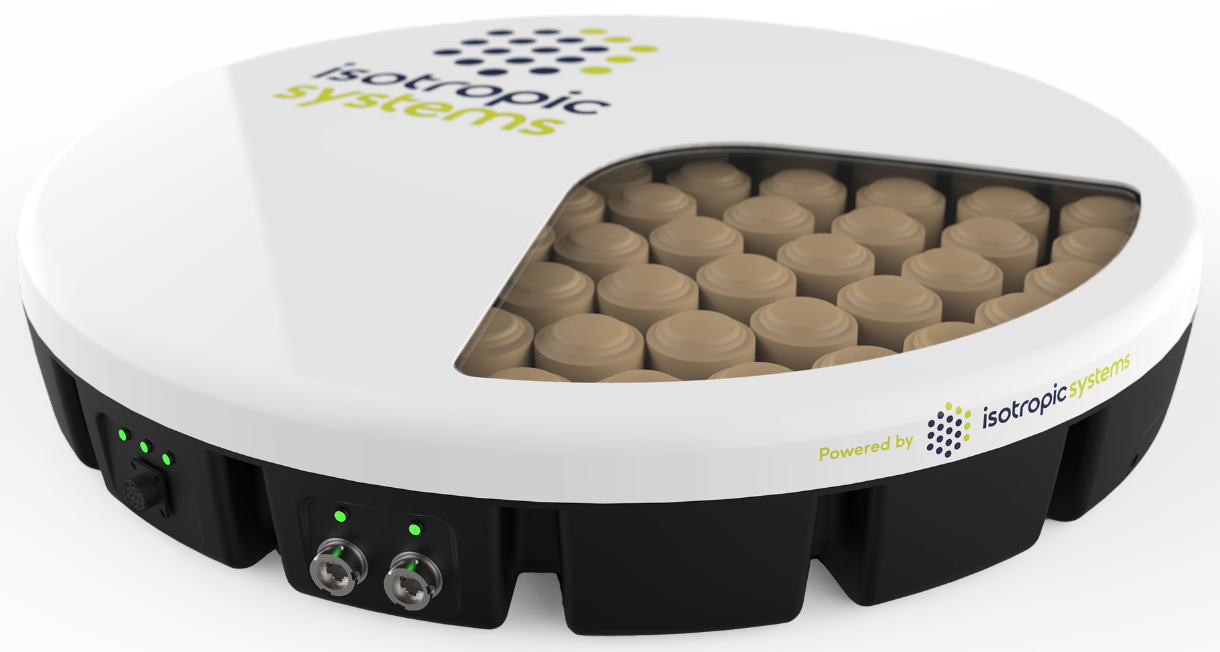 Isotropic Optical beamforming lenses enable the Isotropic Systems multibeam antenna to link to simultaneously link to multiple satellites in multiple orbits. Photo is courtesy of the company. Click to enlarge.
---
In fact, Isotropic Systems' next generation ground infrastructure is just as important as the new constellations in space. Let's face it, a host of ambitious new satellite constellations from SpaceX, OneWeb, Amazon, SES and Telesat are currently being developed and deployed to solve the world's connectivity challenges, but none of them will reach their full potential without equally innovative ground infrastructure.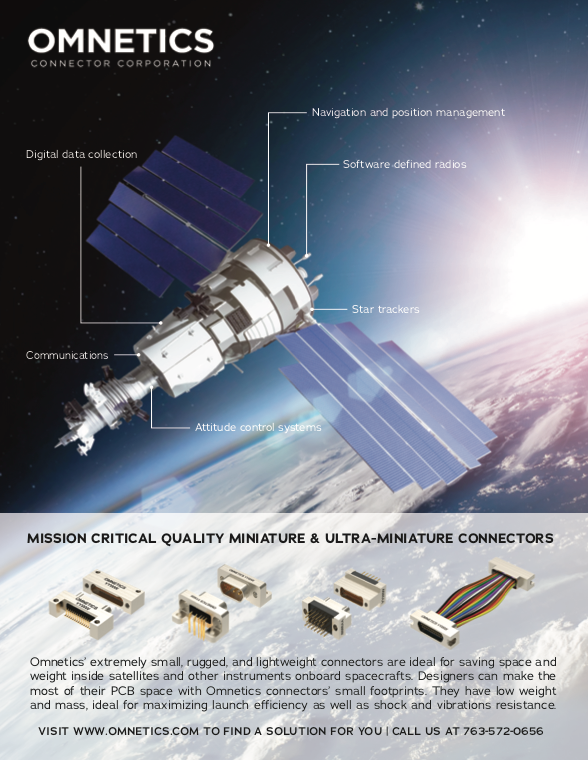 Isotropic Systems belives 2021 will be a milestone year for the company's patented optical beamforming terminals. The new age antennas will be put to the test throughout the first half of the year in a number of advanced trials with the U.S. military and a host of government and commercial tech partners in the U.S. and Europe.
Isotropic Systems has done what government and commercial engineers have attempted to do for years — crack the connectivity code for unprecedented communications capabilities virtually anywhere.
This is the year Isotropic Systems has been working toward since you founded the company. Sounds like 2021 will be a year of important milestones, can you share what's coming up in the year ahead?
John Finney (JF)
This is defintely a milestone year for the company, as we fast approach the commercialization of our unique multi-beam antennas.
We recently completed critical trials of high-performance terminals with the U.S. military at test sites in Florida and the UK. And in the coming months, we will demonstrate the ability of our platform to connect to multiple satellites simultaneously across GEO and MEO orbits. Our commercial and government customers and partners are extremely excited to see that we have truly cracked the long-elusive connectivity code for key markets such as enterprise, maritime, defense and government, and aero.
We are entering the latter development stages of our multi-beam antenna with patented optical beamforming lens technologies that enable the use of commercial and military satellite capacity over a single terminal. That's an absolute game changer and demonstrates that Isotropic Systems is not just surviving, but thriving in these challenging times.
On that note, Isotropic Systems is on the fast-track for expansion and innovation as you gear up for commercial launch. Can you update us on the company's growth plans for 2021 and beyond?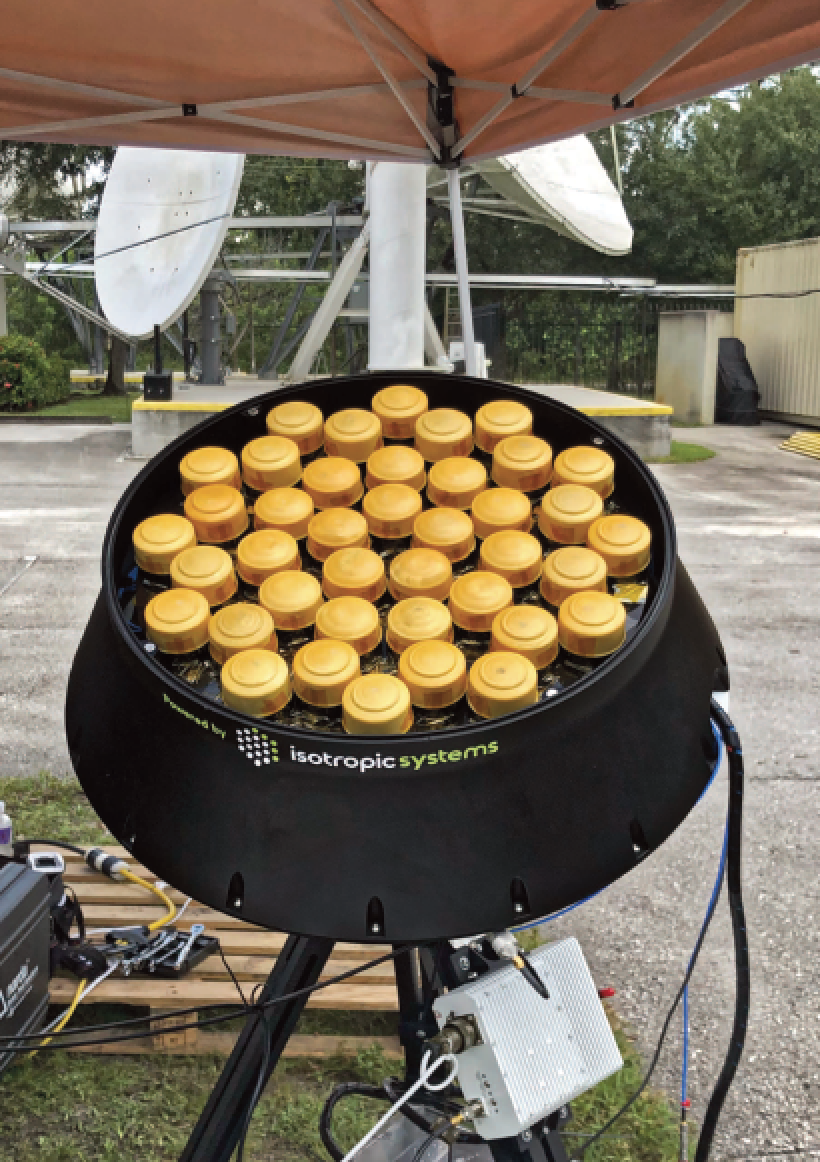 Isotropic Systems' multibeam terminal has undergone a
series of extensive trials aimed at refining design and
development ahead of production in late 2021.
Photo is courtesy of the company.
JF
Isotropic Systems is opening a new technology and testing center near our company headquarters in Reading, UK. This new facility will certainly play a major role as we make advanced refinements to our first generation multi-beam antenna ahead of production.
We will double in size this year as well, as we add a solid group of engineers and specialists to the team ahead of ramping up to launch. And certainly fundraising rounds are fueling our growth and the R&D that's driving our innovation and differentiation across the connectivity market.
There's nothing else out there remotely close to being able to do what our multi-beam antennas can do. That's exciting – and to say 2021 is the year of change in connectivity is an understatement. Our Isotropic Systems terminals will help in redefining connectivity – by providing key markets the heightened level of connectivity and capability they've needed for years.
Let's hone in on a couple of those key markets so we can better understand the difference your antenna represents to the world of connectivity. What are the markets that are most intriguing at the moment?
JF
They're all intriguing and bring their own set of challenges that our optics-based terminals are more than capable of solving. Isotropic Systems' patented optics enables the high performance multi-beam antenna to simultaneously link with multiple satellites in multiple orbits, unlocking the global satellite ecosystem for unprecedented connectivity across a broad range of markets, including government, defense, maritime, enterprise and aero.
Take defense for example, mission critical demand for real-time, reliable communications and Intel, Surveillance and Reconnaissance (ISR) data has never been stronger. Governments can no longer rely on patch-work and disparate connectivity networks in an increasingly adversarial world.
The armed forces and defense agencies around the world are incredibly good at acquiring Intel but they run into bottlenecks when they try to distribute that mission-critical data over single beam parabolic antennas and other outdated infrastructure. With our multi-beam terminal they can evaluate multiple communication pathways across any orbit and then establish the best link or links based on their priorities, all while simultaneously using the additional beams to gather information for situational awareness and Intel.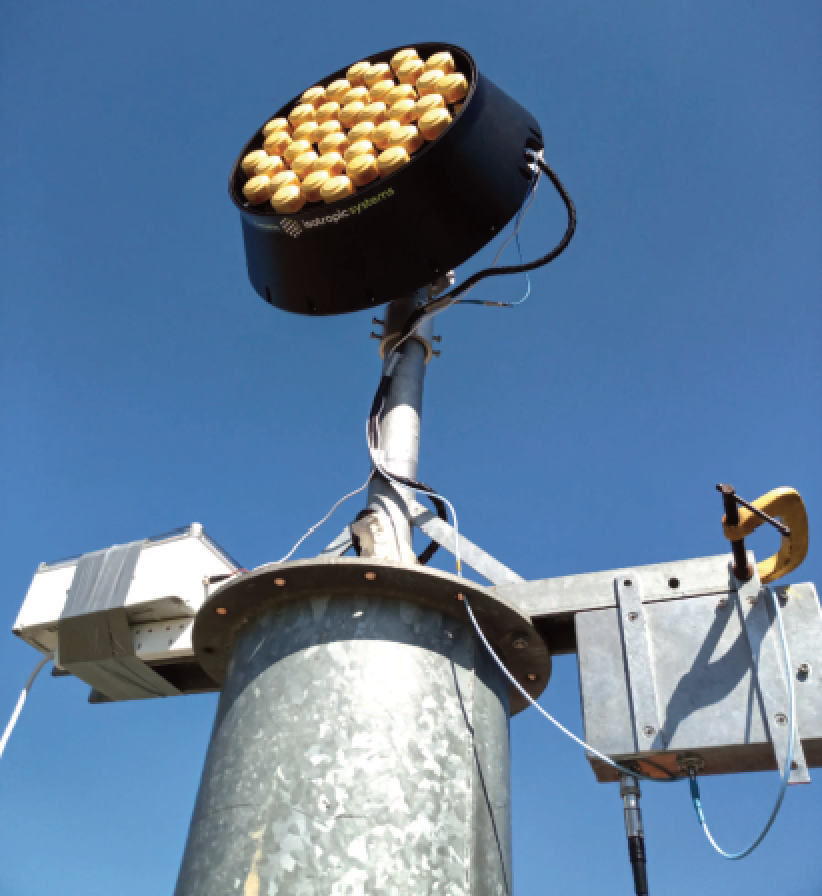 Isotropic key trials of the Isotropic Systems multibeam
terminal atop the Harwell Technology Campus test stand near
Oxford, United Kingdom. Photo is courtesy of the company.
Our recent and upcoming final phase trials with the U.S. Army and U.S. Navy are successfully demonstrating the game-changing connectivity and capabilities our high-performance multi-beam terminals will put in the hands of frontline warfighters and decision makers across the government sector and battlespace. At the same time, our antenna is fully capable of putting a whole new level of connectivity at the fingertips of airline passengers at 30,000 feet where they can stream TV from a multi-cast link while simultaneously providing in-flight wifi through a completely separate satellite in any orbit. Enterprise customers have the flexibility to dynamically route their traffic based on latency, throughput, or cost. Train operators can transmit safety critical data over two links simultaneously for redundancy while also providing passenger connectivity.
As you look ahead to the exciting year of major milestones and challenges in 2021, what are you most proud of when you consider all of the accomplishments Isotropic Systems has achieved so far?
JF
I couldn't be more proud of our team when you consider the monumental challenges we've faced as a fine-tuned company in the face of a global pandemic. It has forced us to rethink and redefine how we work together to keep innovating and pushing toward commercial production in the face of serious adversity.
The fact that we have a truly transformational technology at the heart of our antenna has made all the difference. We've managed to bring on new investors at a level that has far exceeded expectations, in large part because we have an incredible solution that is absolutely going to unleash the full potential and power of new and amazing constellations and satellites in GEO, LEO and MEO.
We're doing all that with a laser focus on bringing every bit of capacity in space to meet a world of connectivity demand – over a single game-changing antenna.
It might sound cliché and grandiose when we say we're redefining connectivity, but our customers and partners have seen our terminal in action firsthand and are the first to say we have cracked the code for a new connected world.
I know our team is ready to break away from the hold the coronavirus has had on all of us, when it comes to redefining what is normal. And as we kickoff what is going to be an incredible new year, I realize how well positioned Isotropic Systems is to help the world move up to a whole new connectivity experience.
www.isotropicsystems.com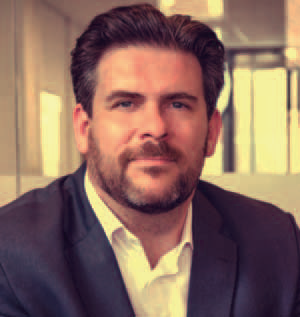 A satellite and telecoms industry veteran with over $2 billion in new revenue creation directly attributed to his leadership, John Finney pioneered significant success for start-ups Huawei (founded Huawei in Europe) and O3b (founding employee and Chief Commercial Officer) along with other major leadership roles such as global business unit leader for Alcatel-Lucent. John has been identified as a Top 40 Executive by Global Telecoms Business three years in succession.
---