On May 18, 1969, just over four hours into their mission to the Moon — the dress rehearsal for the first lunar landing — the crew of Apollo 10 pointed their video camera through the command module window toward the Earth.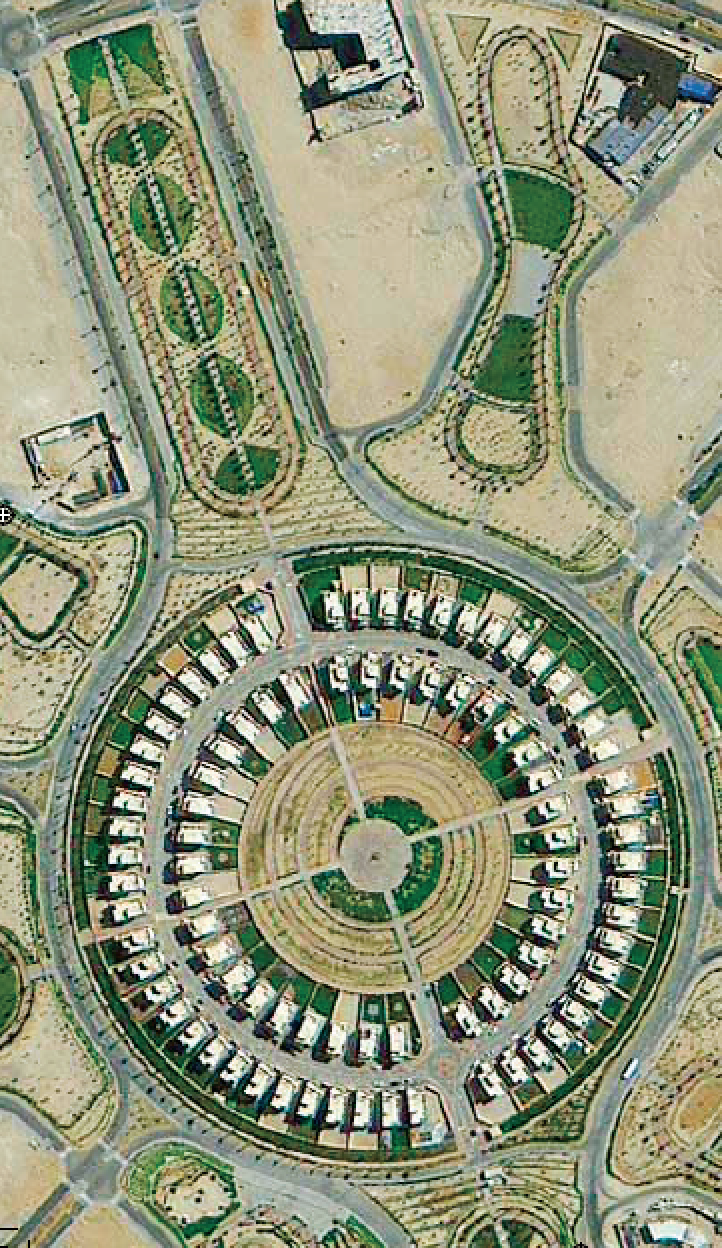 The live images of the planet they sent back were transmitted across the world, revealing banks of white clouds over blue-green oceans lapping at ocher continents. These first color TV pictures from space not only transformed our view of the Earth, but were an impressive demonstration of the potential of video technology.
Today, images from space are taken for granted. With daily uses ranging from weather forecasting and mapping, to detailed resource and security analytics, the commercial global Earth Observation (EO) market is expected to grow to some $8.5 billion over the next decade (Euroconsult). However, capturing video from space remains a technological challenge. You only need to compute the math to see why this is so...
Satellites travel around the Earth at seven kilometers per second. This equates to passing seven kilometers a second across the ground — a staggering 25,200 kilometers per hour. Attempting to take pictures of anything at that speed involves a satellite constantly adjusting its angle of rotation to remain pointed at the same area.
Earth-i is engaged in defying the math, and plans on launching a new constellation of satellites designed to capture high definition images and — for the first time — commercial video from space from 500 kilometers above the planet — and in ultra-high definition (UHD). Earth-i shared their plans for the future of EO with the author of this article, science and space journalist Richard Hollingham.
"It is difficult, it is challenging," said Earth-i founder and CEO, Richard Blain. "I think sometimes we have to pinch ourselves a bit that we are doing something ground-breaking."
Earth-i's plan goes like this: In January of 2018, the UK company will launch a technology demonstrator satellite, VividX2. This will be followed by a five-satellite constellation around 2019. Two further groups of five satellites will be launched by 2022. Further batches of five will be deployed after that, depending on customer demand.
"Earth-i takes the view that to fulfill the needs of our clients, it's vitally important we have our own source of data," said Blain. "By having our own assured supply of Earth Observation data which, let's face it, is very difficult to get, we can provide levels of assurance in terms of answers to our clients that are valuable to them."
The Earth-i satellites are being built by small satellite (smallsat) specialist, Surrey Satellite Technology Limited (SSTL). Their manufacturing base is just across the road from Earth-i in an extensive landscaped research park on the outskirts of Guildford, around 50 kilometers (30 miles) south of London.
Earth-i's established EO business already uses data from several satellites, including the SSTL-built DMC3 constellation, to provide services to a wide-range of clients across the globe. But the new spacecraft — VividX2 and the Vivid-i Constellation to follow — represent a step-change in capabilities.
Only around the size of a small domestic appliance, each satellite is fitted with a single HD camera able to simultaneously capture high-definition (HD) images — with better than one meter resolution — and up to two minutes of full-color, high-frame-rate video.
Satellites in the constellation are designed to have many of the capabilities and resolution of large (usually) government-funded satellites. "Ten years ago, a satellite like VividX2 would be quite a large power-hungry spacecraft, weighing several hundred kilos and have several limitations in terms of what it could do," said SSTL Commercial Director, Luis Gomez. "We're now doing this in a package weighing less than 100 kilos, which is able to capture and transmit huge amounts of data."
Multiple satellites will provide clients with an assured and reliable stream of information based on multiple revisits of the same location over the course of a day. Combined with video capability, not yet possible with cubesats, it should give the system few competitors. And, as the constellation grows, its capabilities will only get better. As one satellite passes over the horizon, the next can target the same location.
"The big change for us is the ability to keep on going back every day to any location on Earth and capturing any image or a video clip of that location," said General Manager, Adrian Norris. "With the initial constellation of five satellites, that gives us the opportunity to see any point on Earth every day, to let our customers monitor their assets on a regular basis to see change detection, day by day, of any site."
"We look at the high temporal resolution of multiple revisits per day and we look at ultra-high temporal resolution where we've got video taking 25-30 frames per second," said Blain. "In terms of revisits, with video we're effectively revisiting every fraction of a second and creating therefore a whole new type of information from space that isn't available today. That will drive an amazing array of new and interesting applications."
With ground infrastructure and a specialist center under construction to control and support the satellites, Earth-i aims to be able to task the spacecraft within minutes of client requests and deliver images or video to customers within half an hour of them being captured. The company anticipates no shortage of demand for the new products and services it will be able to offer. While it's easy to get excited about the technology, it's these end products that most customers care about.
"The Earth-i constellation is a huge game changer for the industry," said the company's technical advisor, Paul Brooks. "The remote sensing market is worth billions of dollars a year and the key is to provide not just images but the information to end-users of what they want. We're extracting information and extracting value for our customers to make their businesses better."
As well as offering multiple revisits over target areas, unlike drones, a constellation can provide a global perspective. Brooks calls this "planetary big data" and cites the example of tracking resources such as copper, important for the commodities market.
"Copper is mined in many mines spread across the globe, so what you need to do is provide information on what all those copper mines are doing at any one time across the world," he said. "You need to have a global picture, an assured picture, and that you'll get the information in a timely manner."
With images supplemented by data from other imaging, radar and atmospheric-monitoring satellites, applications might also include monitoring crop health, water supplies, a refugee camp or border security. The data could be used to develop maps or make decisions about allocating resources. Adding video to the mix adds a whole new level of potential data analysis and insights. It could be used to track the movement of vehicles or, because of its high resolution, derives highly detailed 3-D models.
"For example, we might pull out moving features from the video for a 3-D model or extract transport information from ports across the world," said Product Development Director, Owen Hawkins. "We can build all of those together into deeper layers of analytics."
Earth-i is adopting machine learning and computer vision systems to automate the tasks and overcome what Hawkins calls "a data deluge." But, as no-one has done video from space on this scale before, there is a lot to do to make the most of the potential capabilities of the new satellites. "We need to do some cutting-edge work to answer the unique needs of the satellites we're putting into space."
"To innovate in the space industry, we really need to look to other industries to see what they're doing with these new technologies," said Hawkins. "In medical imaging, for example, the way that they do computer vision is streets ahead of what you see in the space industry, quite fantastic.
"So, we're picking the bright stars, leading lights of these industries to come and help us to bring that knowledge into the space industry," he added. "In addition to being able to repurpose things that other people have done, because of the way the satellites operate, we're aware we also have hard technology challenges to process the video."
Chief Technology Officer, John Linwood, argues that Earth-i isn't only in the space business but the future business. "The really exciting thing about insights is predicting things that will happen, and that opens us up to a whole raft of industries," he said. "Whether it's the insurance industry, commodity traders or the power industry, we can do trend analysis and look at what we call patterns of life to predict traffic growth, power demand or even commodity production into the future. We want to help people make smarter decisions."
Earth-i CEO, Richard Blain, hates using the word "ambitious" to describe the company's aspirations. But given the growth of Earth-i, he concedes that it's sometimes necessary.
"We founded Earth-i with a very clear vision and a very clear plan…and whilst it is hugely ambitious, we do have an exceptionally competent and talented team," he said. "We have to think about everything from satellite sensors and launch solutions, to collation of data and the derivation of insights," said Blain. "But the most important piece at the front end is engaging with clients to enlighten them to the benefits that can be derived from this new source of data from space."
Richard Blain, John Linwood and Adrian Norris will be attending the Smallsat Symposium from February 5 to 8, 2018, at the Computer Museum in Silicon Valley, California. To arrange a meeting, please tweet @Earthi_
Richard Hollingham is a science journalist, writer and broadcaster. A science presenter and producer for BBC radio, he is also space correspondent for BBC Future. Richard is the editor of space:uk magazine.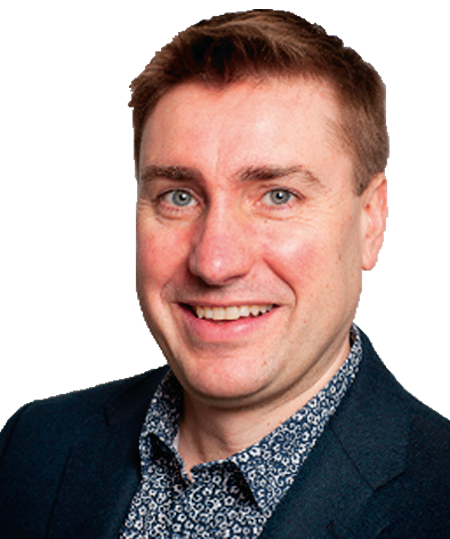 Richard has broadcast live for most BBC radio outlets, BBC TV news and is a frequent contributor to From Our Own Correspondent. He has reported on science and the environment from more than 40 countries. These include reports from the Chernobyl nuclear power plant, Baikonur Cosmodrome, Russia (several times), Libya, Antarctica (twice), Vietnam, and from an ice floe in the Arctic. A former Senior Producer for the BBC's flagship news program, Today, he was also its first science producer.
Richard is a producer/presenter for the award-winning Space Boffins Podcast. He also anchors live TV broadcasts for the European Space Agency and has written for New Scientist, Discover and most national UK newspapers.
earthi.space/
---