---
Arianespace Soyuz Launch Vehicle Transports CSO-2 EO Satellite To Orbit
Arianespace's workhorse Soyuz was back in action on December 29, delivering the French CSO2 Earth Observation (EO) satellite into SSO from the Spaceport in French Guiana.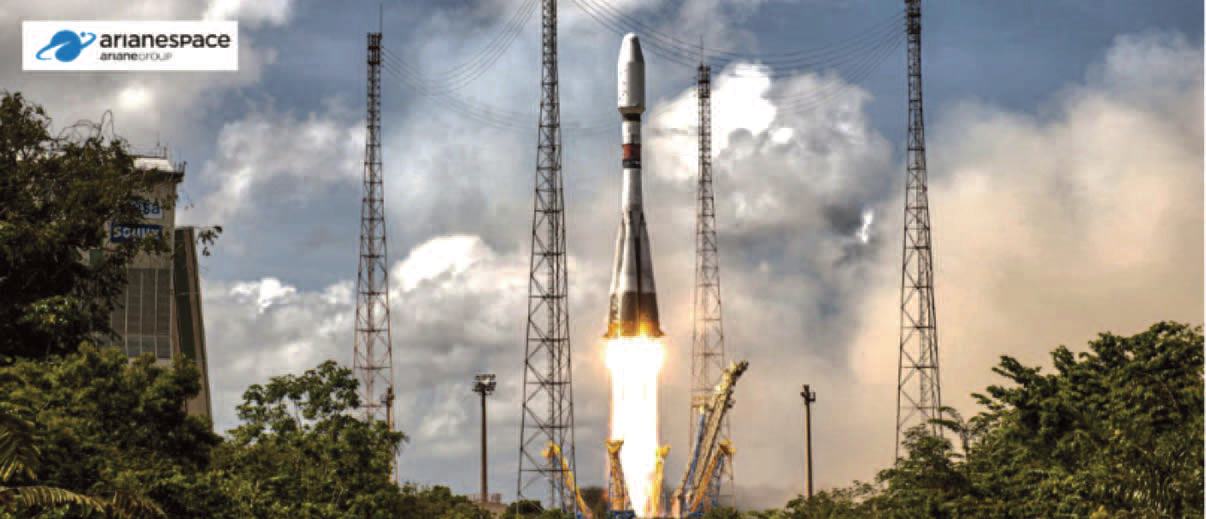 This launch, which began at the exact liftoff time of 1:42:07 p.m., deployed the spacecraft passenger during a mission that lasted just under one hour.
It was Arianespace's 10th and final flight of 2020 – and the fifth this year using the mediumlift Soyuz vehicle – coming just 11 days after another Soyuz was launched by the company and its Starsem affiliate from Russia's Vostochny Cosmodrome to deliver 36 satellites for the OneWeb constellation
The 2020 operations with Soyuz underscored the mediumlift launcher's exceptional flexibility for Arianespace's launch services offering, having been used during the year from three different facilities: the Guiana Space Center in South America; Kazakhstan's Baikonur Cosmodrome; and Vostochny Cosmodrome in Russia.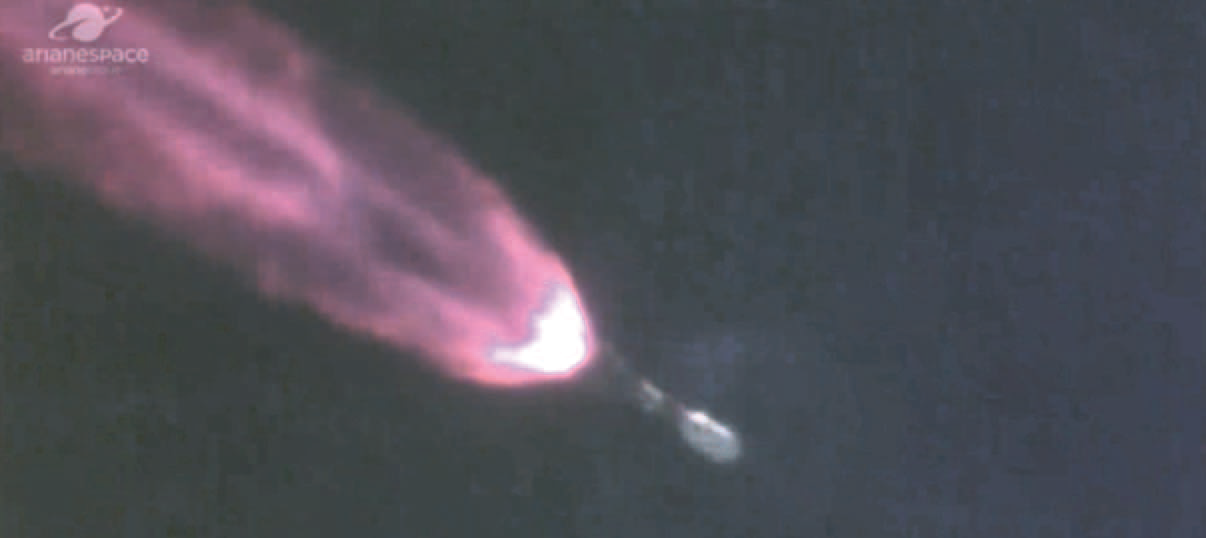 Flight VS25 during payload climbout.
Photo is courtesy of Arianespace.
This mission, designated Flight VS25 in Arianespace's launcher family numbering system, used a Soyuz STA version and was performed for the French CNES space agency and the DGA defense procurement agency. The CSO2 satellite will be operated on behalf of the French armed forces and the country's Space Command.
CSO2 serves the defense and security needs of France, as well as the requirements of several partner countries, acquiring veryhighresolution images in the visible and infrared wavelengths – day or night and in fair weather – using a variety of imaging modes to meet a broad range of operational needs.
France's Optical Space Component (CSO – Composante Spatiale Optique) program is composed of three satellites serving two mission requirements: reconnaissance for CSO1 and CSO3; identification for CSO2. The initial satellite in this system, CSO1, was orbited by Arianespace on a Soyuz mission in December of 2018 that also was performed from the Spaceport in French Guiana.
Airbus Defence and Space France is prime contractor for the CSO satellites, while Thales Alenia Space France supplies the optical imaging instrument. On this mission, CSO2 was the 130th Airbus Defence and Spacebuilt satellite launched by Arianespace.
For Flight VS25, Soyuz lifted off from its purposebuilt ELS launch complex, which is situated Spaceport's northwestern sector near the town of Sinnamary. This was the 25th mission from French Guiana with Soyuz since the launcher's introduction at the Spaceport in October 2011.
---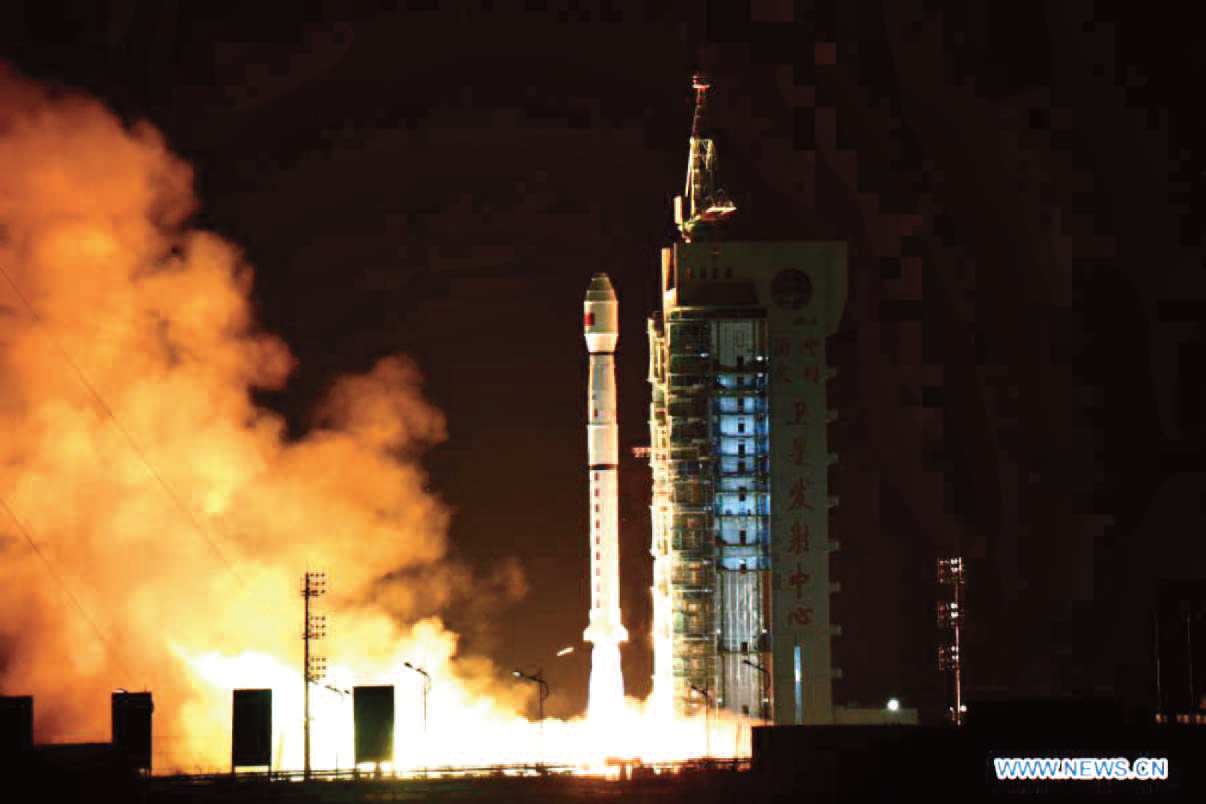 China Drives Yaogan-33 Satellite To Orbit
China sent a new remote sensing satellite into space from the Jiuquan Satellite Launch Center at 11:44 p.m., Beijing time, on Sunday, December 27, 2020.
The satellite, Yaogan33, successfully entered the planned orbit. This mission also sent a micro and nano technology experiment satellites into orbit. The two satellites will be used for scientific experiments, land resources survey, crop yield estimation and disaster prevention and reduction.
The satellite was launched aboard a Long March4C rocket and was the 357th flight mission of the Long March carrier rocket series.
---
Firefly + Adaptive Launch Solutions Sign A Multi-Year Launch Services Agreement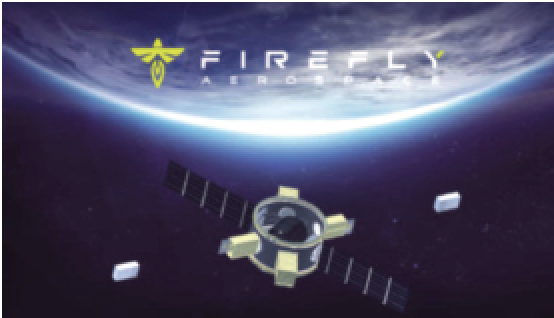 Firefly Aerospace, Inc. and Adaptive Launch Solutions (ALS) have signed a multiyear Launch Services Agreement (LSA) that includes four Alpha launches beginning in 2021.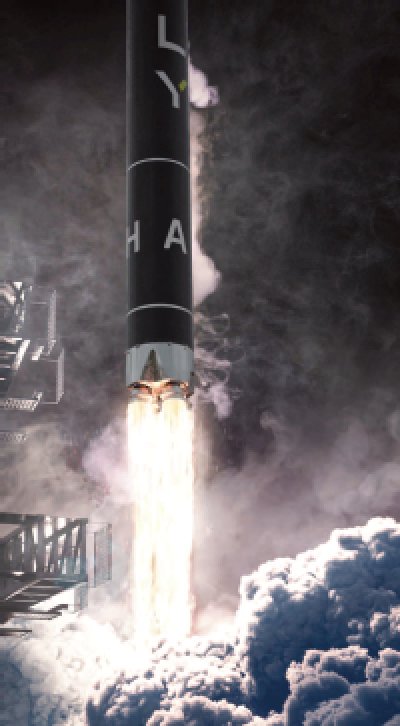 Artistic rendition of an Alpha rocket
launch. Image is courtesy of Firefly.
Firefly is preparing for the first launch of the Alpha vehicle in early 2021. Acceptance testing of both Stage 1 and Stage 2 for Flight 1 have been completed, and Firefly's Vandenberg Air Force Base Space Launch Complex 2 launch site is nearing completion and activation.
"Small launch provides small satellite owners right sized, right priced access to space meeting their program and business goals," said Phil Smith, CEO of ALS. "Our agreement with Firefly Aerospace will provide the flexibility and responsiveness demanded by government operators and commercial owners. Under the agreement, ALS is the launch service provider for Alpha Flights 2 and 3, planned for launch in 2021. These two missions offer our customers the earliest commercial launch opportunities on Firefly Alpha. ALS brings to our Firefly partnership decades of launch integration experience, most recently utilized on the United States Space Force (USSF) Launch Manifest Systems Integrator (LMSI) program. The LMSI program team delivers capabilities and integration approaches that establish U.S. government enterprisewide capability for small satellite delivery to space."
"Firefly is very pleased to welcome ALS as a customer and partner for missions in 2021 and beyond," said Dr. Tom Markusic, Firefly CEO. "In addition to providing launch services to ALS, Firefly plans to leverage ALS' unique primary and secondary payload integration capability, processing experience and proprietary hardware for current and future launch campaigns."
"Firefly's agreement with ALS will allow us to pursue strategic opportunities to support Firefly on both our Western and Eastern ranges," added Firefly's Chief Revenue Officer Bradley Schneider. "Firefly has now nearly filled our 2021 launch manifest and is focused on finalizing our 2022 flight opportunities. The demand for access to Low Earth Orbit is rapidly expanding, and Firefly will provide the most dependable and economical small launch vehicles in the industry."
---
European space and digital players to study build of EU's satellite-based connectivity system
The European Commission has selected a consortium of European satellite manufacturers, operators and service providers, telco operators and launch service providers to study the design, development and launch of a European owned, spacebased, communication system.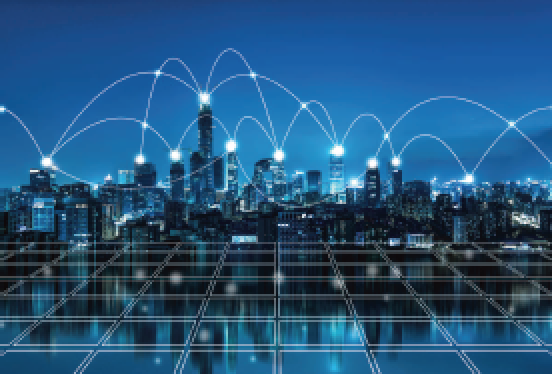 The study will assess the feasibility of a new initiative aiming to strengthen European digital sovereignty and provide secure connectivity for citizens, commercial enterprises and public institutions as well as providing global coverage for rural and 'notspot' areas. Complementing Copernicus and Galileo, this new EU flagship program, once given the green light, would fully exploit the synergies of the technological potential akin to the Digital and Space industries. The contract value of the yearlong feasibility study amounts to 7.1 million euros.
The European spacebased connectivity system, advocated by Commissioner Breton, is set to provide secure communication services to the EU and its Member States as well as broadband connectivity for European citizens, companies and mobility sectors, strengthening EU digital sovereignty. It will build upon the European Union's GOVSATCOM program of pooling and sharing satellite services and will ensure a high level of reliability, resilience and security not currently available in the market; it will also leverage the EuroQCI initiative that promotes innovative quantum cryptography technology.
More specifically, the study phase awarded by the European Commission will consolidate the user and mission requirements and provide a preliminary architectural design and service provision concept, as well as associated budgetary estimates. A PublicPrivate Partnership (PPP) scheme will be considered and assessed during this phase.


Images are courtesy of EUMETSAT
The study will look at how the spacebased system could enhance and connect to current and future critical infrastructures, including terrestrial networks, strengthening EU capability to access the cloud and providing digital services in an independent and secure way, which is essential for building confidence in the digital economy and ensuring European strategic autonomy and resilience.

Artistic rendition of a Galileo satellite is courtesy
of European Space Agency.
It will leverage and strengthen the role of satellites in the 5G ecosystem, assessing interoperability whilst also taking into account the evolution towards upcoming 6G technologies.
This European sovereign infrastructure is set to benefit a large range of sectors, including road and maritime transport, air traffic and control, autonomous vehicle development as well as many Internet of Things (IoT) applications. It is intended to offer enhanced security in the transmission and storage of information and data supporting the needs of various users such as governmental agencies, finance & banking companies, science networks, critical infrastructures and data centres.
The consortium members are: Airbus, Arianespace, Eutelsat, Hispasat, OHB, Orange, SES, Telespazio and Thales Alenia Space.
---
Iodine Electric Propulsion + SAR Constellations
ThrustMe and Spacety have announced a new space launch, the 3rd in an ongoing series — this time, Spacety launched their Synthetic Aperture Radar (SAR) satellite, Hisea1, which is the world's first, commercial, Cband, smallsat SAR with a phased array antenna.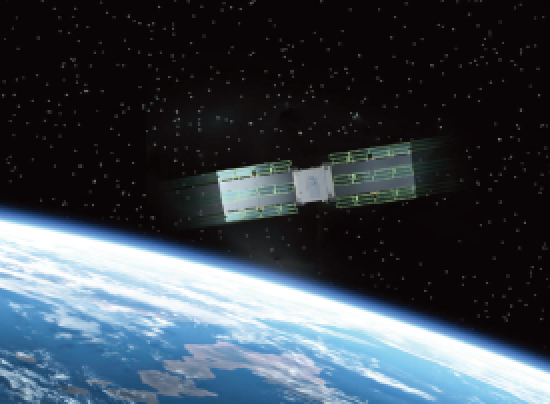 Artistic rendition of the Hisea1 smallsat.
Image is courtesy of Spacety.
On board is ThrustMe's Iodine Electric Propulsion system to provide the satellite with crucial orbit maintenance, collision avoidance and deorbiting at the end of its three years expected lifetime. The satellite was successfully launched into space on the inaugural flight of the Chinese mediumlift Long March 8 rocket, from Wenchang, China.
Hisea1 has a mass of 180 kg, and uses a phasedarray antenna. It has three imaging modes with its finest resolution at 1m x 1m.
Hisea1 was launched to meet the needs for the monitoring of ocean and coastal areas and for ocean research. The imagery from the satellite will also be used for disaster management, agriculture, infrastructure monitoring, etc.
Synthetic Aperture Radars (SAR) functions basically like a bat's echolocation system — they are much less effected by daylight and weather conditions compared to optical sensors. Now the era of SAR satellites has come, and Spacety is planning a constellation of 56 smallsats.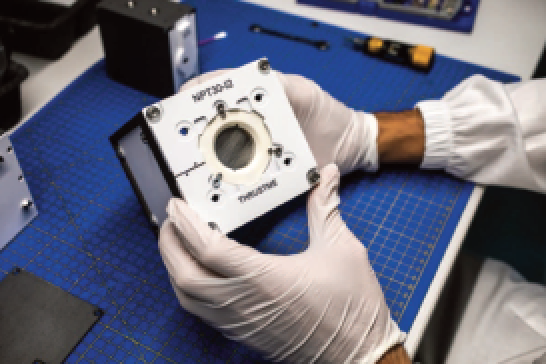 ThrustMe's NPT30I21U. Photo is courtesy
of the company.
Spacety and ThrustMe announced just a month ago the launch of the first iodine electric propulsion onorbitdemonstrations missions, which has successfully completed the commissioning phase, and the longer thruster firings will take place soon. For ThrustMe, the technology demonstration phase is now transitioning into entering the commercial market where Spacety is one of their early adopter clients. Streamlined and true turnkey propulsion is more important than ever before. As Euroconsult announced recently, there will be, on average, 1,200 satellites launched per year over the next decade.
"Hisea1 is the first launched satellite of TYMINISAR, the first generation of light and small SAR satellites being developed by Spacety. The constellation based on TYMINISAR benefits from low cost, fast deployment, strong coverage capability, and flexible scheduling. As a result, the constellation can produce images of high resolution with a high revisit frequency, widecoverage, and with continuous monitoring, and providing customers with more efficient remote sensing services," said Justin Feng, the Founder and CEO of Spacety.
"As for most miniaturized SAR satellites operating in LowEarthOrbit (LEO), the orbital precision will drive the quality of the data we receive. Therefore ThrustMe's iodine electric propulsion will be a crucial subsystem to ensure our mission's success," noted Ren Weijia, CTO of Spacety.
"We have worked with Spacety for over one and a half years now, testing step by step our unique propulsion solutions in space, and as a result we can now deliver true turnkey and streamlined propulsion systems to Spacety in time for their SAR constellation deployment," added Ane Aanesland, the CEO of Thrustme.
"Because of the exponential growth in the number of satellites launched into LEO and MEO orbits, every actor needs to take responsibility, and having onboard propulsion is the only way we can ensure that our satellites can perform collision avoidance if needed, and can deorbit at the end of life", said Jame Zheng, CEO of Spacety Luxembourg, who stressed the importance of sustainable actions before it is too late to do so.
---
SENER Aeroespacial in Poland will provide MGSE equipment for the PLATO mission
SENER Aeroespacial in Poland has signed a contract under which it will design, manufacture and test devices to support the integration of the PLATO (PLAnetary Transits and Oscillations of stars) mission's probe, carried out by the European Space Agency (ESA). The project is commissioned by the German company OHB System AG.

SENER Aeroespacial in Poland began work on the design of the groundbased satellite installation support equipment (MGSE: Mechanical Ground Support Equipment) in late September 2020. The first stage of the project, which is the initial design review (PDR), was achieved within a month. During this phase, the design of the equipment is being refined and prepared for production. The culmination of this work will be a project review to allow for production startup (CDR/MRR).
The project will develop equipment to integrate the PLATO satellite, which is being prepared for the study of extrasolar planetary systems. SENER Aeroespacial's engineers in Poland are responsible for the design and manufacture of the ALD (Adjustable Lifting Device), which will be used to carry the satellite and help to integrate it.
In many cases, ALD will work with the PLM HF (Payload Module Hoisting Frame) device, which is a frame for lifting the satellite's load. Another element is the S/C HF (Spacecraft Hoisting Frame), a frame for lifting the satellite, which will serve as an intermediate component between the ALD and the whole satellite or its service module during the lifting operation. Like most space engineering equipment, MGSE also requires extraordinary precision and reliability. All the knowhow of SENER Aeroespacial's MGSE has been developed by Polish engineers.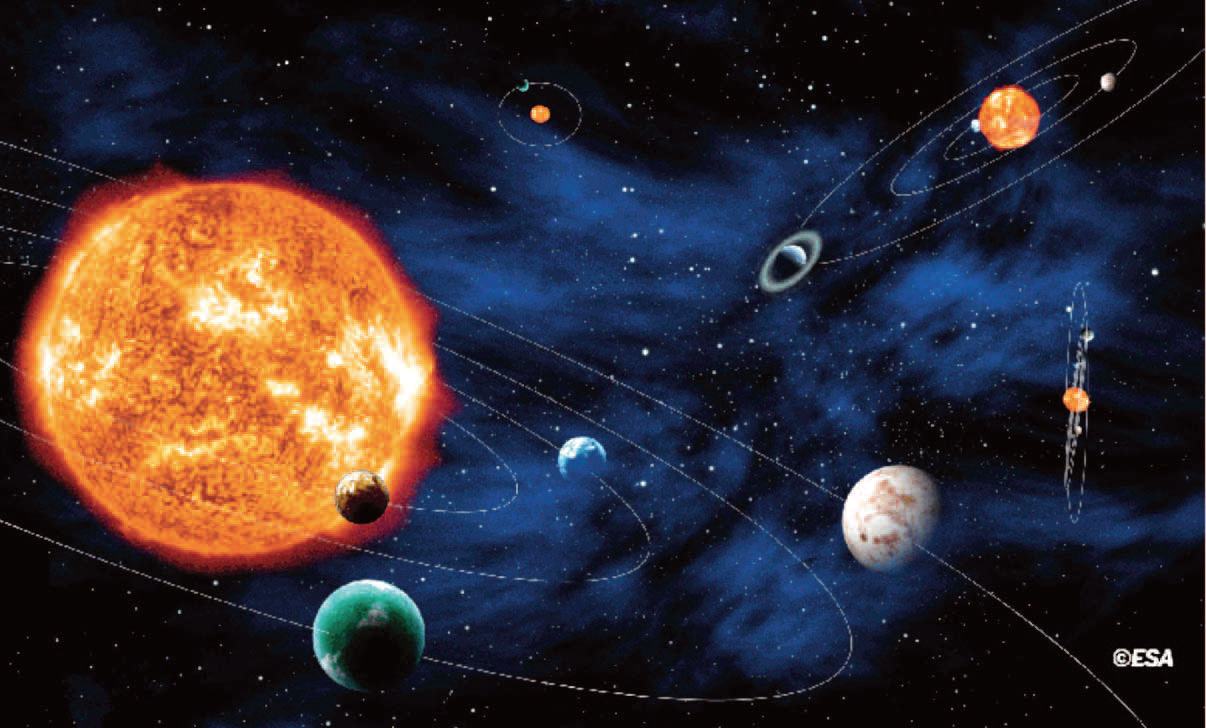 For the company, the path to success in the Polish space industry is to focus on specific niche areas, consistently develop them, and gradually expand the company's portfolio through the acquisition of new competences and provision of highquality final products. MGSE, alongside the mechanisms, is one of the specializations that SENER Poland develops.
"Each new contract for MGSE equipment is an important step for us, confirming the role of MGSE leader in Europe. We are one of the few companies on the continent to have such a rich portfolio of these devices," says Ibon Arregui, General Manager of SENER Aeroespacial in Poland and added, "In the space sector, an increasingly strong trend, which is to reduce costs and increase the competitiveness of companies such as SENER, is the standardization of products and the use of similar solutions in subsequent missions which is why, for example, the base of the ALD device will be the VLD (Vertical Lifting Device), designed and created for the EUCLID mission."
The PLATO mission will start in 2026. Its main objective is to investigate extrasolar planetary systems, especially rocky planets orbiting stars similar to the Sun. Among the detected objects, ESA expects to find planets similar to the Earth. PLATO is an extension of the ongoing Cheops (the Characterising Exoplanet Satellite) mission, which has been conducting research on exoplanets in space since 2019. The research point of the PLATO mission will be the virtual "L2" point in space (1.5 million km from Earth).
The main contractors of the project are: OHB System AG, Thales Alenia Space and RUAG Space Switzerland.
---