Glowlink Continues Their Quest To Interfere With Interference
Glowlink has announced that the company has been awarded their third patent for the trademarked interference removal technology known as Communications Signal Interference Remover, or CSIR™.

This technology, already available in a number of advanced products marketed by the company, is a leap ahead in the ability to remove interference from communications.
Michael Downey, Glowlink's Chief Technology Officer, said, "This technology represents the future of interference mitigation, and this patent award timing is lining up nicely with our GS380 series product release this year.
"The truth is, CSIR has broad, powerful application beyond satellite comms. It can be applied to any digitally-modulated carrier and across a variety of communications platforms. These patents are just the first step to achieving its full potential."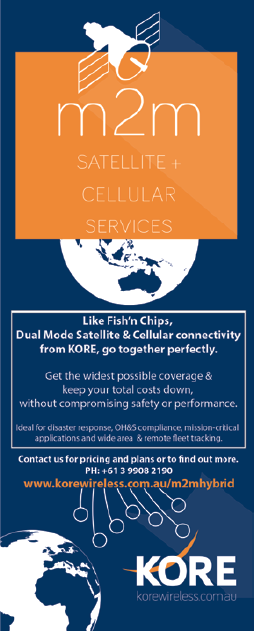 In addition to U.S. patent awards, CSIR patents are currently pending in Patent Treaty Countries (PTC) around the world.
A technology overview of CSIR, authored by Michael L. Downey, Vice President of Engineering, and Bob W. Estus, Vice President of Sales and Operations, reveals that CSIR is the latest innovation from Glowlink that addresses some of the most vexing problems in communications systems. The technology re-defines the extent to which active interferences can be isolated and removed from a modulated communications signal, and by extension the separation of two or more signals in overlapping transmissions found in a variety of communications systems: space or terrestrial, fixed or mobile, wired or wireless, broadband or narrowband.
CSIR is a real-time streaming technology using state-of-the-art digital signal processing (DSP) technology and sophisticated communications algorithms that can be implemented on a variety of platforms that range from a complete turnkey system consisting of multiple chassis (e.g., signal monitoring and analysis) to small form factor appliances (e.g., cable/satellite TV set top boxes), to VHDL core on a chip (e.g., smartphones). Its applications are equally diverse: communications signal interference removal and noise reduction, communications signal separation, signal monitoring and analysis, geolocation of satellite signal emitters, and so on.
In addition to streaming applications, CSIR can also support buffered or other types of non-streaming or non-real-time applications, making them more robust and efficient.
Some example applications include...
Interference Removal and Noise Reduction
One example of CSIR™ application is the removal of interferences from a communications carrier to improve the latter's signal-to-noise ratio. With CSIR, interferences—whether intentional or unintentional—can be removed in real time from the communications signal. This application is embodied in the Glowlink Model GS380X Interference Removal System.
The Glowlink GS380X Interference Removal System is designed to excise interferences in real-time, steaming fashion from a communication signal before the signal reaches the receiver. Thus, the demodulation part of the communications channel never "sees" the interference and is therefore never adversely affected by it.
Applications of the GS380X include the protection of airborne communications/telemetry, satellite/space communications, terrestrial communications, and shipboard communications. The user of this technology does not need any a priori knowledge of the precise characteristics of the interference or the communications signal. The only information required is an approximate knowledge of the user's carrier center frequency, bandwidth and modulation. Armed with that information, CSIR™ will precisely measure these parameters, and proceed to remove in real time any interferences. The diagram below illustrates this application.
Satellite Interference Geolocation
Satellite communications are vulnerable to interferences, which can render an entire transponder or multiple transponders useless. The ability to find the source of the interference is the key to resolving the problem, especially in cases where the interfering signal is intentional or due to equipment fault. Furthermore, geolocation can be the only way to locate and mitigate rogue transmissions, such as pirating or unauthorized transmissions.
However, geolocation systems are constrained by the fact that interference, especially its weak replica on the adjacent satellite, can be masked by normal traffic carriers on the adjacent satellite. This makes geolocation inaccurate and quite often impossible. CSIR™ technology is used to remove the masking carriers so that the underlying interference and its replica can be exposed for geolocation.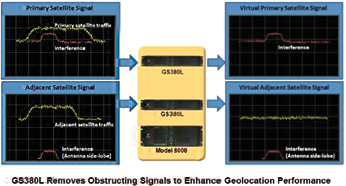 This application is embedded in the Glowlink GS380L Geolocation Signal Enhancement System, which removes an obstructing carrier to expose the interfering signal so it can be better geolocated.
Used in conjunction with the Glowlink Model 8000 Geolocation System, the resulting performance improvement from the GS380L is 70+ dB, and when coupled with the processing gain offered by the Model 8000 itself, the net processing gain is in excess of 142+ dB.
This level of performance practically ensures that the interference geolocation operation will always succeed, even when other legacy geolocation products on the market fail to yield a geolocation result.
This application is illustrated in diagram above.
Another application of CSIR technology is in signal reception, monitoring and analysis, where it is desirable to separate a composite communication signal for further downstream processing.

CSIR can separate two overlapping communications carriers and preserve the fidelity of each. This can be used to separate signals that intentionally overlap, such as those found in paired-carrier transmissions used in satellite communications.
The separated signals can then be further processed downstream for a variety of purposes as shown to the right.
This application is embodied in the Glowlink GS380S Signal Separator System.
Working in conjunction with a Glowlink Model 1000x2 spectrum monitoring system, the GS380S takes two overlapping communications carriers and processes them in real time to produce two separate signals, while preserving the fidelity of each signal. This is illustrated in the diagram below.
Please contact sales@glowlink.com for additional C4ISR information.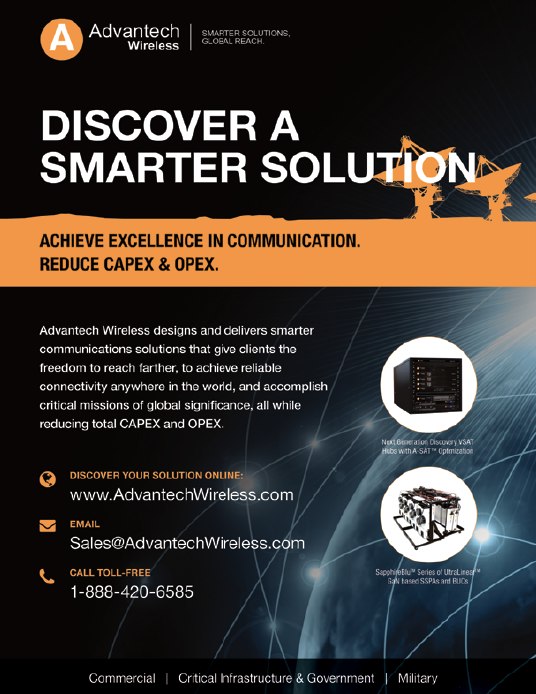 The Glowlink infosite: http://www.glowlink.com/.
---
First Slot For Bangladesh
The Bangladesh government has green lighted a proposal to lease an orbital slot from Russia at a cost of Tk 2.19 billion to launch the nation's first satellite, 'Bangabandhu'.
The Bangladesh Cabinet Committee on Government Purchase (CCGP), at a meeting with Finance Minister AMA Muhith, gave the nod on Wednesday.
After the meeting, Cabinet Division Joint Secretary Mostafizur Rahman said the orbital slot at 119.1 degrees East would be leased from the Intersputnik International Organisation of Space Communication, Headquartered in Moscow, Russia.
"Lease amount will be $28 million (Tk 2.19 billion). VAT and tax will be added to it. The government will meet the expenses," Mostafizur said.
Executive Committee of the National Economic Council (ECNEC) at a meeting on September 16 gave the go-ahead to the nearly Tk 30 billion project that covers the manufacture and launch of the satellite and two ground stations. Of the total project cost, the government will provide a little over Tk 13.15 billion.
Bangladesh's first satellite will have 40 transponders to provide telecommunications and broadcast services.
The project is likely to be implemented by June 2017 by Bangladesh Telecommunication Regulatory Commission. The U.S. firm Space Partnership International (SPI), as a consulting firm, has already started designing the satellite.
Under the project, two Earth stations will be established, one at Joydevpur in Gazipur and one at Betbunia in Rangamati.
---
Two Satellites' Lives Have Been Extended By DigitalGlobe
DigitalGlobe, Inc. has reported that, as a result of its annual satellite life review, the company will extend the useful lives of two of its satellites: WorldView-1 and WorldView-2.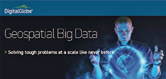 The company has also assigned an initial useful life to its newest satellite, WorldView-3, that is slightly longer than the original use lives assigned to WorldView-1 and WorldView-2.
The extended use lives will drive improved capital efficiency, lower capital expenditures, and better cash flows for DigitalGlobe. WorldView-1 will be extended by 2.5 years to 13 years, a 24 percent lifespan improvement, and WorldView-2 will be extended two years to 13 years, an 18 percent lifespan improvement.
"We have now completed an extended period of investment in building out the world's leading Earth Observation capability," said Jeffrey R. Tarr, CEO of DigitalGlobe. "Extending the useful lives of our satellites will further reduce the capital required to sustain this unmatched capability over the long term. We expect this to result in a less capital intensive business model, improved free cash flow and returns, and improving shareholder value."
In addition, the use-life extensions will result in non-cash reductions to revenue and depreciation expense effective October 1, 2014.
WorldView-1, which was originally expected to reach its end of life in the second quarter of 2018, is now expected to reach end of life in the fourth quarter of 2020. As previously disclosed, the period of recognition of deferred revenue related to the NextView contract will be extended to reflect the new longer use life of WorldView-1.
Beginning in the fourth quarter of 2014, this change will reduce the non-cash amortization of NextView deferred revenue by $10.4 million annually and $2.6 million per quarter—from $25.5 million to $15.1 million per year, and from $6.4 million to $3.8 million per quarter. Depreciation expense on WorldView-1 will decrease by $18.4 million per year and $4.6 million per quarter.
WorldView-2, which was originally expected to reach its end of life in the fourth quarter of 2020, is now expected to reach end of life in the fourth quarter of 2022.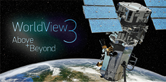 This change reduces non-cash amortization of deferred revenue related to certain Direct Access contracts by $1.4 million annually and $0.3 million per quarter. Depreciation expense on WorldView-2 will decrease by $10.2 million per year and $2.6 million per quarter.
WorldView-3, which was launched in August 2014, has been assigned an initial use life of 11.5 years through the first quarter of 2026, leading to depreciation expense of $56.5 million annually beginning on Oct. 1, 2014.
The company continues to expect to report revenue for the full year 2014 in a range of $640 million to $660 million. EBITDA, Adjusted EBITDA and capital expenditure estimates also remain unchanged from expectations provided on the company's third quarter earnings announcement on October 30, 2014.
The DigitalGlobe infosite at https://www.digitalglobe.com/ has additional information.
---
COM DEV's Higher Throughput
COM DEV International Ltd. has announced an expansion to a previously announced contract to provide Ku-band equipment for a High Throughput Satellite (HTS) communications.

Additional multiplexers, switches and ancillary equipment have been ordered for an approximate added value of $7 million, bringing the total contract value to approximately $13 million. The initial contract was announced in October 2014.
Work on the contract will be carried out at the Company's facility in Cambridge, Ontario with completion expected by January 2016.
"Our long-term relationship with the client, along with our acknowledged expertise in Ku-band components, has enabled us to win this expanded mandate," said Mike Williams, President of COM DEV International Products. "We are also very pleased to start 2015 with a strong order flow."
COM DEV International Ltd. provides space hardware and services. The company has a staff of 1,200, annual revenues of $216 million, and facilities in Canada, the United Kingdom and the United States. COM DEV designs manufactures, and integrates advanced products, subsystems and microsatellites that are sold to major satellite prime contractors, government agencies and satellite operators, for use in communications, space science, remote sensing and defence applications.
The company has won contracts to supply its equipment on over 900 spacecraft. COM DEV's majority-owned subsidiary, exactEarth Ltd., provides satellite data services for global maritime surveillance.
The COM DEV International infosite: http://www.comdevinternational.com/
---
Dry Van Trailer Tracking Made Easier, Thanks To I.D. Systems
The Asset Intelligence subsidiary of I.D. Systems, Inc. has a contract with a leading U.S. regional trucking company to deploy its newest VeriWise™ Dry Van cellular solution for tracking and managing fleets of trailers and their cargo.

The contract encompasses 400 tracking devices with a service term of five years. The VeriWise™ GSM-D300 Dry Van cellular system features:
• Rapid, cost-effective deployment—one person can install the system in 20-30 minutes per trailer— with an all-in-one tracker assembly that can be serviced from outside a loaded trailer
• Real-time location tracking via GPS satellites and GSM cellular technology, with automatic email/ text notifications of exception events
• Untethered data reporting for up to five months
• Patent-pending light sensor with the functionality of a wired door sensor, without the installation cost or risk of damage to exposed cables
• Rugged construction with IP69K and SAE J1455 environmental ratings
• Five-year rechargeable Li-Ion battery with intelligent power management, for long, low-maintenance product life.
• Redundant 7-way tractor power hook-up to ensure reliable battery charging
• Unique design for easy external access/maintenance and swapping between trailers
• Optional advanced fleet data analytics
Norman Ellis, I.D. Systems' COO, said, "We've combined a patent-pending light sensor with our ultrasonic cargo sensor to provide reliable, accurate reporting of trailer loading/unloading events and load status through the shipment cycle. Our technology has demonstrated the ability to reduce cycle times by an average of 72 hours per trailer per month, and increase shipment volume and revenue by 10 percent, without increasing fleet size."
I.D. Systems: http://www.id-systems com/.
---
Satellite Structure Passes Qualification Testing For Millennium Space Systems
Millennium Space Systems has completed structural qualification of its AQUILA M8 satellite structure.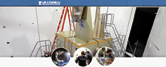 AQUILA M8, under development for a confidential customer, part of the company's AQUILA platform product line, supports missions of up to 3000kg. total mass in low, medium and geostationary Earth orbits.
Millennium manufactured a dedicated AQUILA M8 test vehicle and subjected it to a full suite of dynamic and static structural qualification tests at the National Technical Systems test facility in Santa Clarita (next door to the Santa Clarita Aquatic Center). Engineers from NTS and Millennium collaborated throughout the month-long test campaign to develop novel test stand configurations for the massive platform.
The successful qualification tests mean that the AQUILA M8 platform can be safely launched on any Evolved Expandable Launch Vehicle class booster.
Scott Dow, Millennium's Director of Assembly, Test and Launch operations, said, "All of the structural modes measured during testing matched our pre-test analyses and models. Based on these excellent model correlations, we will now manufacture our flight model with very high confidence."
Millennium designed the AQUILA M8 to support imaging, communications and science missions with large payloads requiring precise pointing.
The fully loaded 3,000 kg. platform includes orbit-raising propulsion that can transfer the satellite from a typical elliptical geostationary transfer orbit to its final GEO orbital slot 36,000km. above the equator.
The first flight model AQUILA M8 is presently under construction at the new Millennium factory in El Segundo, California, and will be launched for a confidential customer in 2016. The AQUILA product line also includes the M1, M2 and M4 platforms, each tailored to a particular payload mass range.
For additional details, please visit the Millennium Space Systems infosite at http://millennium-space.com/
---
Turkey's First Indigenous Satellite Build Is Planned—TÜRKSAT 6A—Plus, GÖKTÜRK-2's 2nd Anniversary
Turkey's first indigenous satellite, TÜRKSAT 6A, will be built by TAI Facilities in Ankara.
The satellite program, fulfilling the requirements of Turkish Satellite Operator Company TÜRKSAT, will be coordinated by The Scientific and Technological Research Council of Turkey (TÜBÄ°TAK).
The financial budget for the program has been granted by the Ministry of Transportation, Communication and Maritime Affair, TÜRKSAT and TÜBÄ°TAK under TÜBÄ°TAK—Public Research Support Group (KAMAG in Turkish acronym) 1007 regulations. The entire preparation phase of the project was completed in only one year.
TÜRKSAT 6A as the first indigenous telecommunication satellite of Turkey and has been planned to be developed in cooperation with TÜBÄ°TAK Space, TAI, ASELSAN, and CTECH, with a work sharing model that's based on the technical competencies of those involved in the project.
The assembly, integration and test activities of TÜRKSAT 6A Satellite will be performed at the TAI Facilities—Assembly, Integration and Test Center in Ankara.
Additionally, as of December 18th 2014, Turkey's first high resolution remote sensing satellite—GÖKTÜRK-2—completed its second year in space with success.
GÖKTÜRK-2 was designed by TAI—Turkish Aerospace Industries, Inc. and TÜBÄ°TAK Space from and 2012. The spacecraft flight model was integrated and tested at TAI's AIT Facilities in Ankara—the satellite launched from Jiuquan Satellite Launch Center, China, via a LM-2D Launcher.
After an official ceremony on December 18th 2012, GÖKTÜRK-2 started its space operations in LEO. In two years, the satellite recorded more than 10,000 passes, with nearly 5000 images and covered 9.850.000 km2 ground surface.
GÖKTÜRK-2 continues to serve at its 684km altitude under the control of the Turkish Air Forces.
More information regarding TAI is available at https://www.tai.com.tr/en/department/space-systems
---
Broader Global Distribution For ORBCOMM Services Via SkyWave Acquisition
ORBCOMM Inc. completed the acquisition of SkyWave Mobile Communications (SkyWave) as of January 1, 2015.
SkyWave is the largest M2M service provider on the Inmarsat (LSE: ISAT.L) global L-band satellite network. Based in Ottawa, Canada, SkyWave adds more than 250,000 subscribers, 400 channel partners, annualized revenues of more than $60 million and Adjusted EBITDA of more than $12 million.
The acquisition of SkyWave furthers ORBCOMM's strategy to provide the most complete set of options and capabilities in the industry, while adding multiple synergies to strengthen its M2M solutions portfolio. With the addition of SkyWave, ORBCOMM now has one of the largest combined engineering teams in the M2M industry and gains significant economies of scale in operations and manufacturing.
SkyWave's robust distribution channels in South America, Asia and the Middle East, along with Inmarsat's support, provide ORBCOMM with even broader global distribution. ORBCOMM gains access to new geographies in Eastern Europe and Asia while adding diverse vertical markets such as security and marine. The addition of SkyWave's higher bandwidth, low-latency satellite products and services that leverage the IsatDataPro (IDP) technology, which is now jointly owned by ORBCOMM and Inmarsat, also further expands the breadth of ORBCOMM's solutions portfolio.
"This transformative acquisition creates the largest space-based global M2M company with unparalleled capabilities, established go-to-market channels and global network coverage," said Marc Eisenberg, ORBCOMM's Chief Executive Officer. "With our expanded scope and scale, we are well-positioned to provide the industry's most diverse portfolio of M2M solutions and connectivity options that leverage both the ORBCOMM and Inmarsat networks."
Raymond James served as financial advisor to ORBCOMM on this transaction, and William Blair & Company served as financial advisor to SkyWave. For additional information on this transaction, please refer to ORBCOMM's SEC filing on Form 8-K regarding this transaction.
The ORBCOMM infosite may be accessed at http://www.orbcomm.com/
The SkyWave infosite is located at http://www.skywave.com/
---